Right before jumping onto our ferry for the night to the Orkney Islands, a group of us from St. Andrews decided to take the opportunity and spend the day in Aberdeen since our ferry was departing from there. Lots of people would either getaway to Edinburgh or Aberdeen from St. Andrews, so it was a great opportunity to explore the city. If you need to know anything about Aberdeen, Scotland, it's the home of the energy industry. So the city is a decent size and there's a decent population here. Compared to St. Andrews, it felt like a city escape!
On our day trip to Aberdeen, we decided to do a handful of things. It was a beautiful sunny day, which is rare in Scotland. So we took advantage and decided to explore as much as we could before departing for the ferry. If you're keen to see more about my experience there, I've shared photos to inspire you to visit the Orkney Islands here! I thought in this post, I'd share a few things we did on our day trip to Aberdeen, Scotland!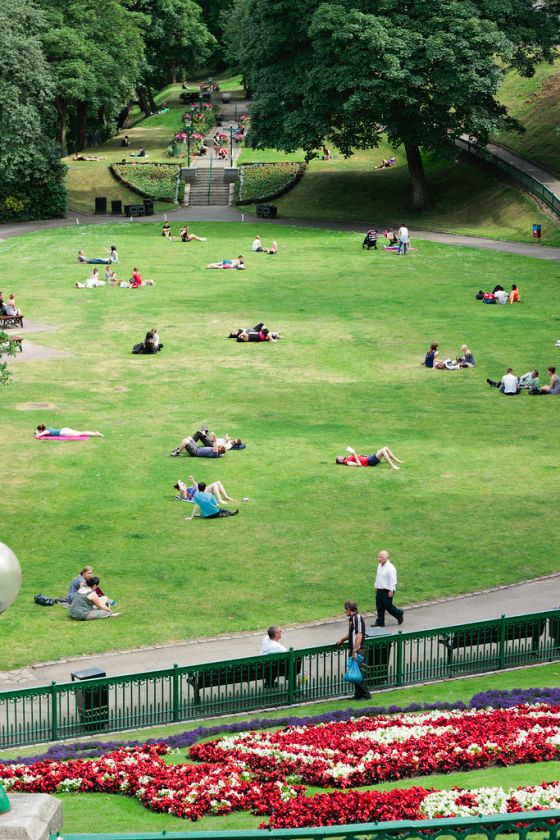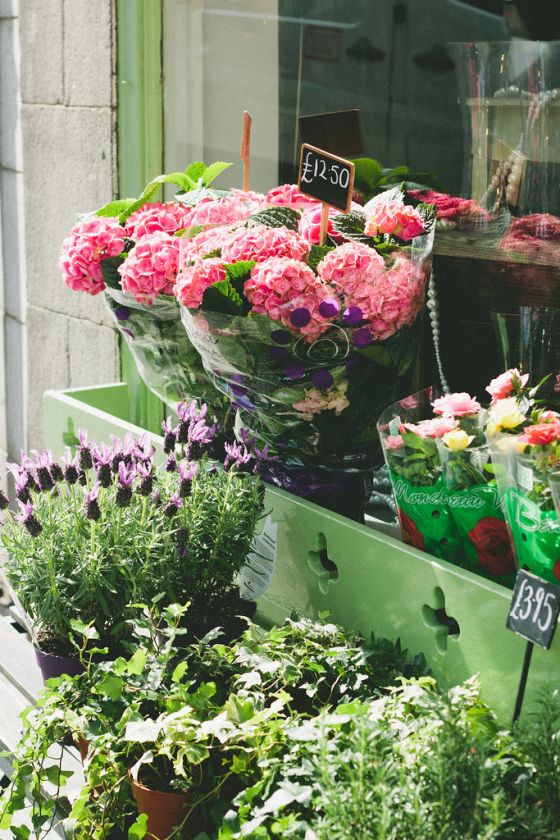 Take a Stroll through Old Aberdeen
Since it was obviously a lovely day out, we wanted to maximize our time outside in the sun. Aberdeen is a fairytale-like city with an old Aberdeen district. The streets are cobbled, the stone front shops remind me of a Disney film, and the streets were ornamented with colorful flags! I suggest grabbing and a pint in the area and standing or sitting outside the pub!
Relax in Duthie Park
A glorious day trip to Aberdeen with the sun out meant we had to relax in the park. We picked up some takeaway sandwiches from a nearby deli and decided to sit and enjoy our lunch at the nearby Duthie Park. It seemed like the entire city was there and I wasn't mad about!
Explore the Winter Gardens
We decided to explore Duthie Park a bit and everything around it. The Winter Gardens caught our eye. Going in, we were taken by surprise by all the incredible flowers. The greenhouse is home to all sorts of tropical flowers, plants, and fruits! A must-see on your day trip to Aberdeen, Scotland!
Vintage Shopping at The Closet
You'll mostly see high street brands on the streets, but if you do a bit of research you'll know that Aberdeen is known for The Closet. A vast and significant vintage shopping emporium full of vintage goodies organized by eras. I picked up a few clutches from the 50s, a mini dress from the 60s, and a fringed jacket from the 70s! It's a must-visit on your day trip to Aberdeen even if you're not much of a shopper!
Visit a Gallery
Since this was a day trip to Aberdeen, we didn't have the chance to visit the Tivoli, a Grade A-Listed theatre. I would have loved to watch a show or even catch an opera at the Music Hall. We instead went to visit a few of the free galleries. The Granite City got a huge cultural facelift and there are now so many incredible cultural and arts events held at Aberdeen!
Have you ever been to Aberdeen, Scotland?