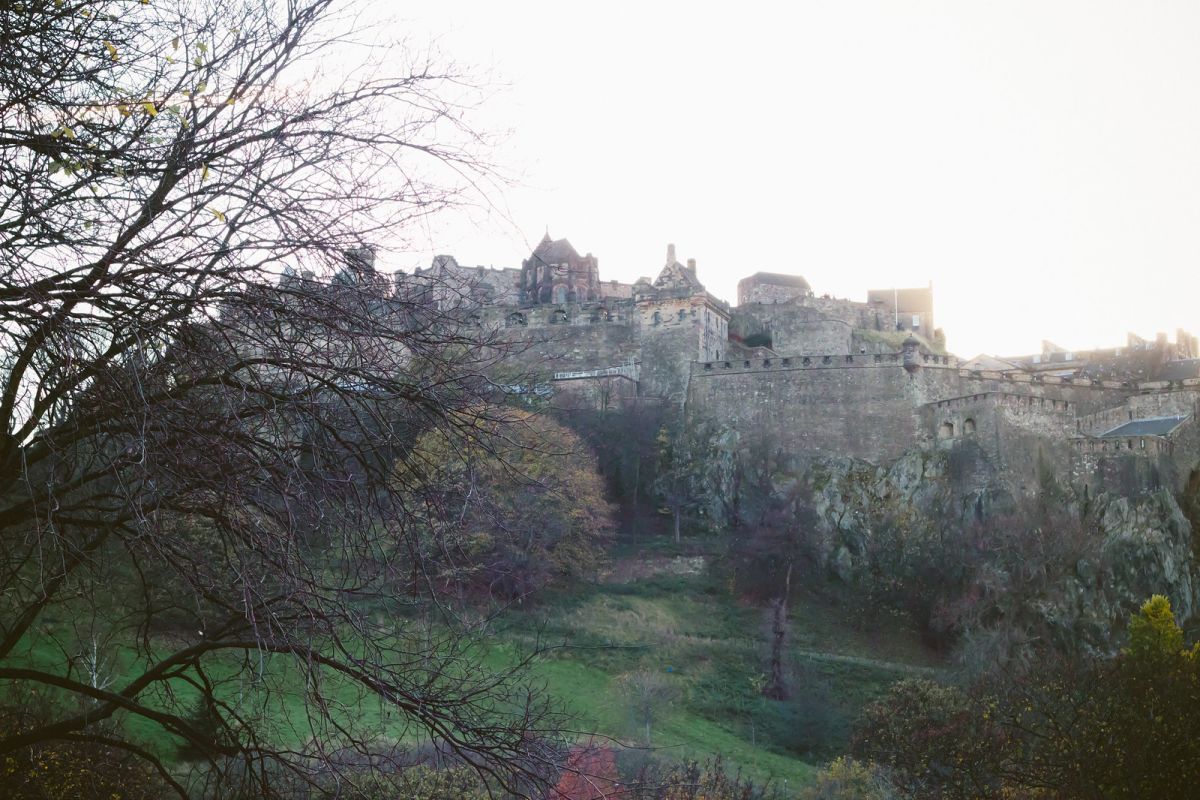 I know it sounds rather cliche to say this, but the second our train was pulling up into Edinburgh it felt like we were in a fairytale. I read Harry Potter in my youth and I would say that much of my Youth was defined by it as I would go to book launch parties, was the first in the cinema to watch the films, and even waited in a queue to get a book signed! So when we started alighting the train and walking towards our bed and breakfast, I was finally understanding what J.K. Rowling was feeling when she started writing her first Harry Potter book in a cafe on napkins.
The architecture, the kindness among the people, the city sounds all remind you of what you hear of different historial eras. It decrepit in parts, mostly charming, and felt like something outworldly. I ended up taking so many photos that my camera roll surprised me. We ended up falling in love with so many of the alleywas, streets, and buildings. There were times where I wanted to take photos of the most average things that seem to make up people's everyday. I loved every bit of it and I'm happy I got to experience Edinburgh this way.
Since my camera roll was full of so many photos to choose from, I thought I would select some of my favorite and put together a selection of photos to inspire you to visit Edinburgh, Scotland! Let me know your thoughts!