12 Nov 2014
Caramelized Onion and Chanterelle Tart with Balsamic Guinness Glaze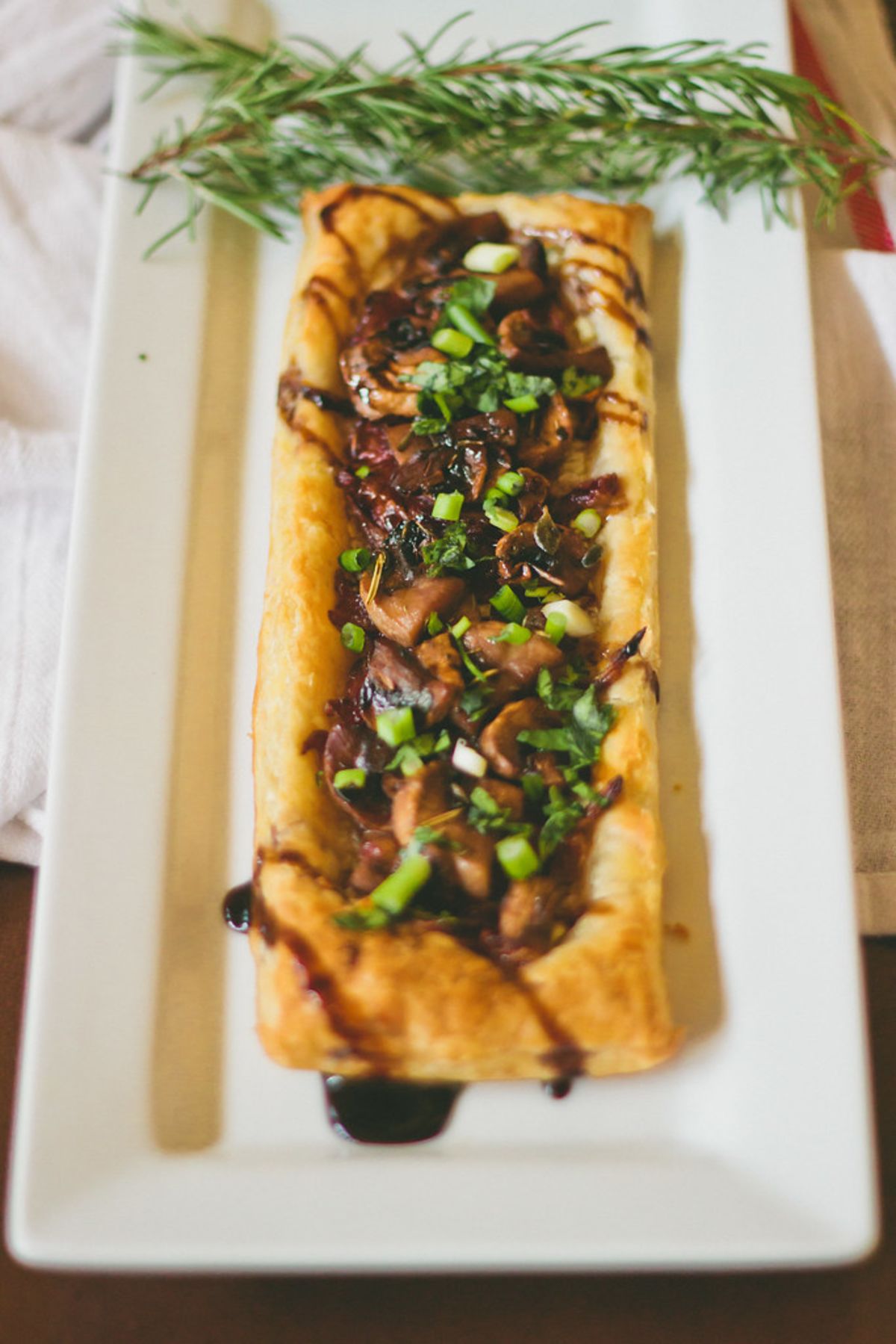 I don't know about you, but for me it is hard to believe that it's already November and the year is almost to an end. Another year is just going by. It's probably because it seems like there has been so much going on this year in terms of actually being done with school, taking the next step and starting my career, finishing up studying for a license, and of course moving and starting a new chapter in my life. Change is hard to come by. I'm usually the one who enjoys the present and gets too nervous about what's to come, but then as change nears and I'm warped into it. I accept it and enjoy it and it easily becomes the new norm. Though in the midst of it all I seek comfort.
And with comfort comes routine, something that I'm used to. As most of you know, I rarely like to cook the same thing twice or thrice and often seek a challenge in the kitchen. But with realizing that so much change has happened in my life, I sought comfort in food and the process of making it. I came across chanterelle recently and immediately paired it with caramelized onions and goat's cheese in my head. I love the combination because it's sweet, tangy, comforting, warm and with the balsamic-guiness glaze comes acidity.
When to Enjoy the Caramelized Onion and Chanterelle Tart
Dinner Party - This caramelized onion and chanterelle tart is the perfect starter if you have a few friends coming over. Just prep it right before you get ready for your guests, leave it in the refrigerator, and pop it in once they arrive! It will be ready in no time!
Lunch - I also like to enjoy it as a lunch. I'll split the tart in 3 large pieces and enjoy it with a wild rock or arugula salad.
Brunch - I love the combination of eggs and chanterelles! Just add a fried or poached egg on top for an epic brunch
Ingredient Variations for Your Caramelized Onion and Chanterelle Tart
Chantrelle are essentially irreplacable because they're so different from any other mushroom variety. If you had to replace them, I would definitely make this recipe with cremini mushrooms!
Onions are something my friend has an allergy to. When I made this tart for her, I swapped the onions for leeks! If leeks are also an issue then why not try fennel?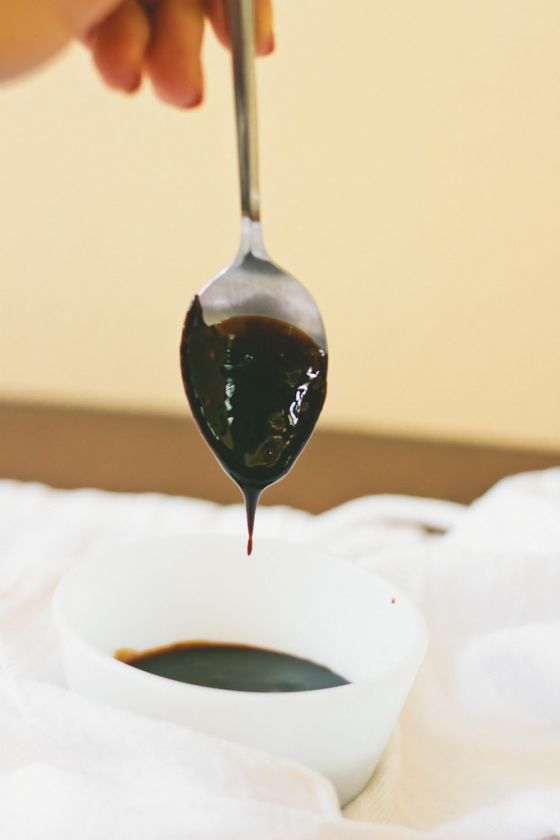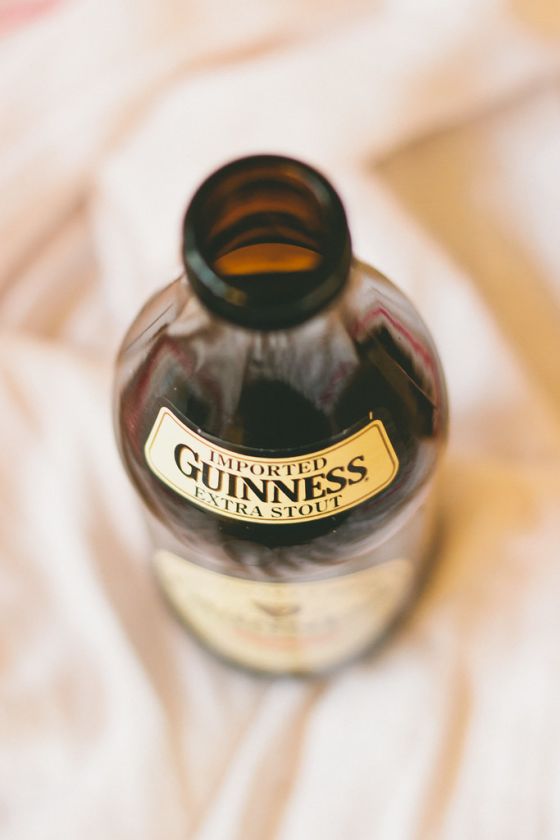 2-4 Servings
Caramelized Onion and Chanterelle Tart with Balsamic Guinness Glaze
ingredients
1 large onion, sliced
2 tsp sugar
1 tbs butter
1 cup Chanterelle, sliced
¼ cup goat's cheese
1 garlic clove, smashed
1 spring thyme
1 tbs olive oil
1 beaten egg + 1 tbs milk
1 section of puff pastry, slightly defrosted
¼ cup balsamic vinegar
¼ cup guiness
2 tbs honey
---
method
Preheat the oven to 400F. In a medium saucepan over medium heat, melt the butter and add the onions and sugar. Once the onions are translucent, reduce the heat and stir occassionally for 15-20 minutes. The onions should be a deep brown color. Remove from pan.
In the same pan, add the Chanterellechantrelles, garlic, and thyme. Increase the heat and saute until the garlic is fragrant. Reduce the heat and then cover and simmer for about 5 minutes.
In a small bow, combine the goat's cheese and olive oil and season with salt and pepper. Mix until it resembles a paste.
Roll out the puff pastry until it's 12-inches long and place is on a prepared try. Using a fork, pierce holes all over the middle and not along the crust. Spread the goat's cheese mixture in the center of the pastry. Layer the caramelized onions and chanterelles.
For the glaze, whisk all the ingredients in a small saucepan over medium-high heat. Once it comes to a boil, bring the heat down to medium-low and keep whisking until reduced by half.
Season with salt and pepper and brush the egg and milk mixture on the crust. Bake for about 20 minutes and then run under the broiler for an additional 1 to 2 minutes. Remove from the oven and drizzle the glaze on top!
Garnish with fresh shopped parsley and the green tips on spring onions.