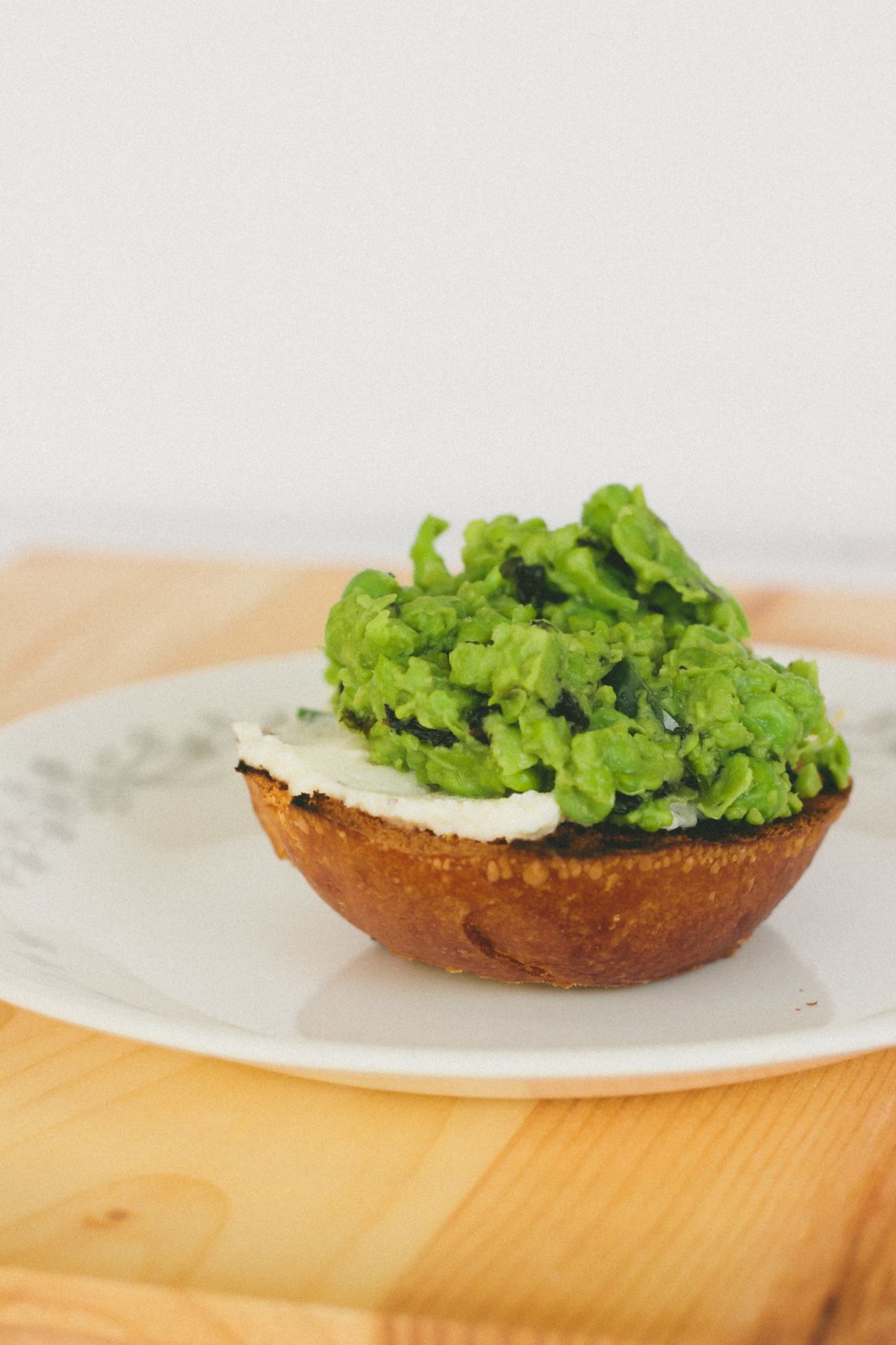 When I was in Scotland and finally got my first taste of real fish and chips, I knew mushy peas as a side was something I had to have. It's authentic and a green side is kind of necessary when you're eating a sea of beige. No pun intended. Even though my fondness for green peas thrived from before I was living in Scotland, I find myself reaching for them regularly because of how much I ate them when I lived there. I find that they're the type of vegetable that you can't completely manipulate in flavor. No matter the ingredients, you'll continue getting to get the fresh taste of green peas through whatever the ingredients.
How to Prepare Green Peas
Butter is a great fat to incorporate if you're planning on eating green peas whole. Peas have a lot of surface area to be coated, so you'll get the little saltiness from the butter!
Herbs are a green peas best friend. They compliment each other so well. Go for something like dill or mint as the texture blends well. Rosemary is a bit tough to eat, so you can use rosemary to infuse into butter if you're keen to use that flavor!
Acid really livens up green peas and can help retain the color if you're planning on eating them boiled. I love adding lemon because citrus goes with anything that has a fresh taste.
Fresh chili is ideal if you're looking to add complexity to your green peas. If you're planning on tossing the steamed peas in butter, then why not infused some chopped fresh chili into the butter as you melt it into a pan?
Flakey salt is such a great texture option to your normal peas! I love the subtle crunch against the squish!
My green peas mint and chili tartine was just something I whipped up because I had some leftover mint to used. There a bit of heat from the green chili and then some freshness with the mint and lemon. I decided to slightly mash it to bring the flavors together a bit more. Though I still retained some of the texture of the peas. The pops of green peas in my mouth is fun! This is a great simple lunch option to celebrate the green peas. You can also top it off with an egg and have it for breakfast or brunch. Furthermore, you can cut the bread down further and serve it up on a small platter as appetizers! It's pretty versatile and might become my favorite lunch to reach for. Or maybe I'll go for the egg to get that yolky goodness?
Are you fond of green peas as much as I am? Do you have a favorite green peas recipe?
Serves 1-2
Green Peas Mint and Chili Tartine
ingredients
1 cup green peas, boiled
2 slices of crusty bread, toasted
unsalted whipped butter
1 tbs lemon
1 birdseye green chili, sliced
8-10 mint leaves, torn
Salt and pepper
---
method
In a food processor, place half of the green peas, lemon, and chili. Season with salt and pepper. Blend until combined. Add the rest of the peas and pulse in the food processor once or twice. You don't want everything to become mush, but just chopped and combined.
Stir in the mint leaves into the green pea mixture.
Add a thick layer of butter (or olive oil if you're vegan) on the toasted bread. Add a heavy helping of the green peas mixture. If the mixture seems too dry for you, then add olive oil. Top with some flakey salt.