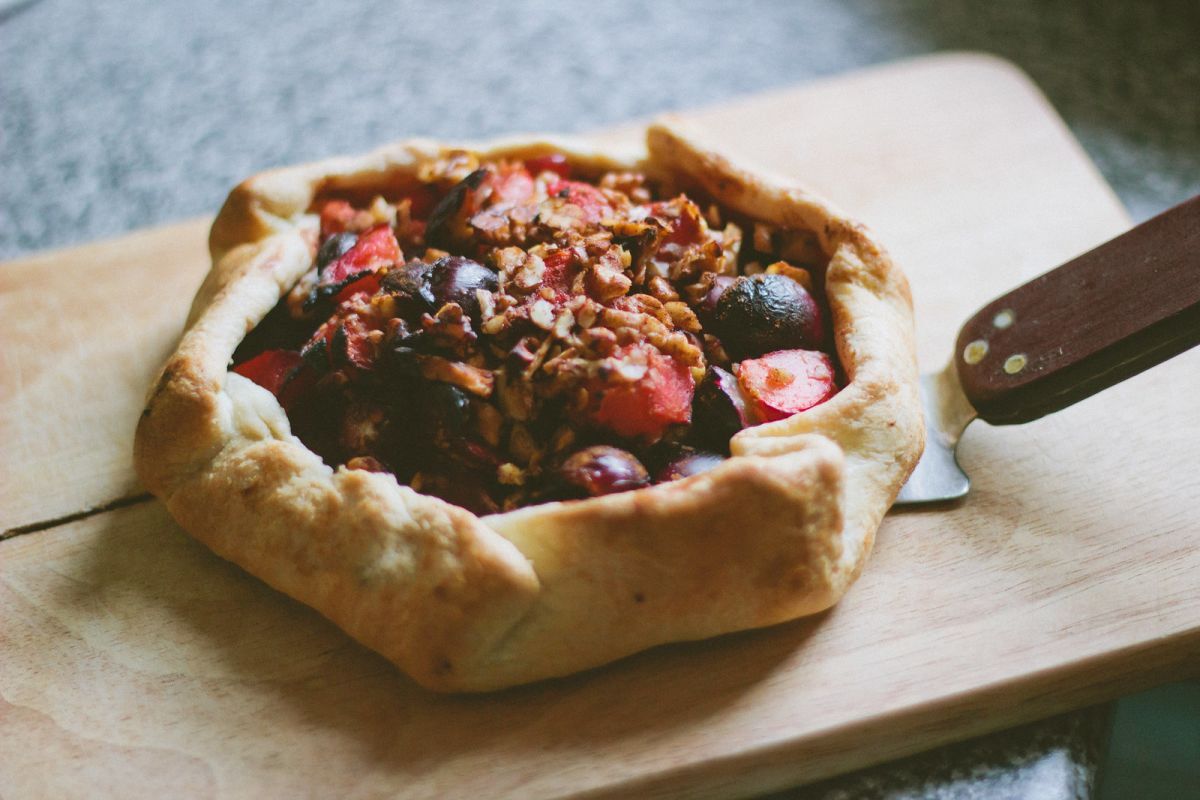 I don't get too deep on c&é on personal issues I deal with on a day-to-day basis. But lately I've been contemplating the true meaning of friendship. Since launching the consultancy, friends have come and gone since time has been of essence. I haven't been able to give time to the people I should and re-focused the extra moments I had on myself or my family. My guess is that it comes with starting a new business. But when friends leave you and pick you back up and then leave you again for their own convenience, you start to realize that that person was really never worth it. And that's when it hurts as you have entrusted them with everything and anything you have. It's funny because I don't feel betrayed, just a bit confused as to how to give my trust to the next person?
I made this stone fruit galette with frustration on my mind one afternoon. It was some of the best pickings of the season and they were leftover from indulging on them fresh in my refrigerator. A stone fruit galette gives you sweetness like no other fruit-based pie could. So this stone fruit galette's inception was not just out of the ordinary, but it was one that I thought out. A recipe I trust and have perfected through the years here on the blog from one galette onto the next, season-after-season, and the fruit that mimics the sweetness of moments.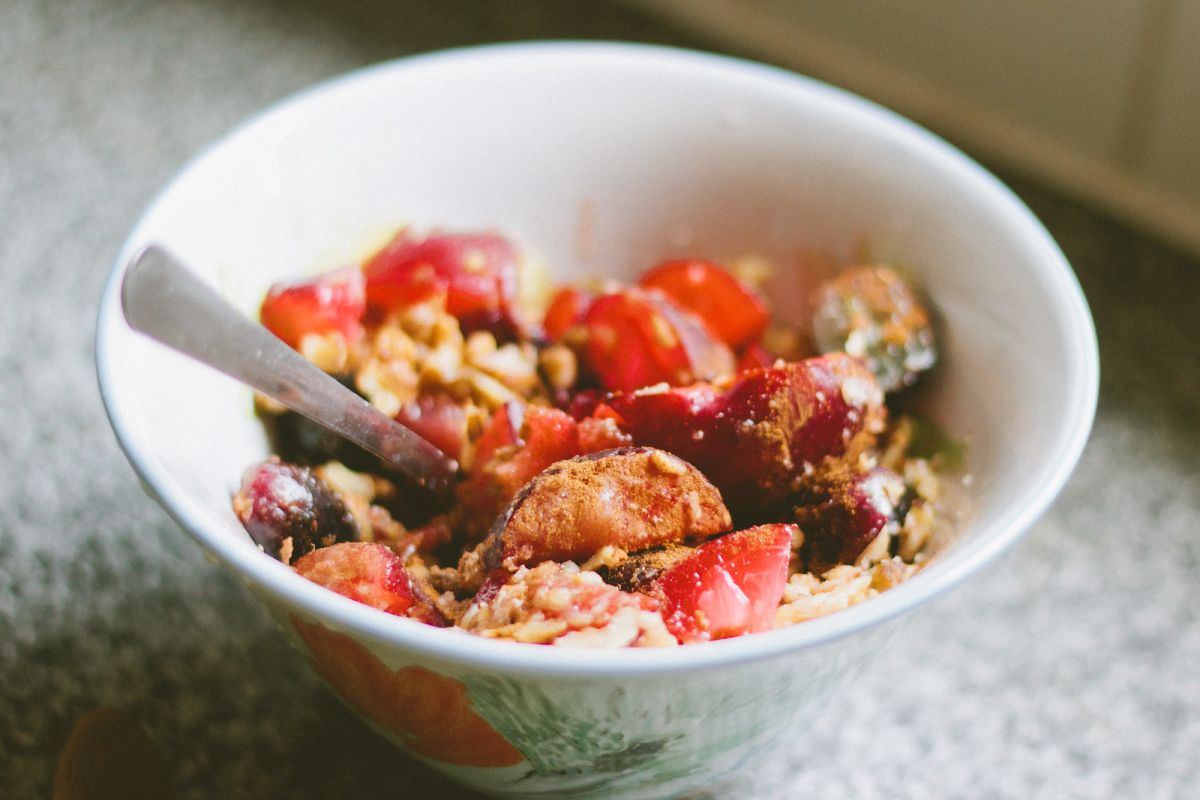 Tips for Making Stone Fruit Galette
The juicier the fruit, the better the flavor! Aim for ripe peaches and plums.
You can use cornstarch instead of arrowroot flour.
Making the pate brisee (pie dough) is 100 times easier in a food processor!
A decent rolling pin with handles is a must for an equal roll and easy transfer.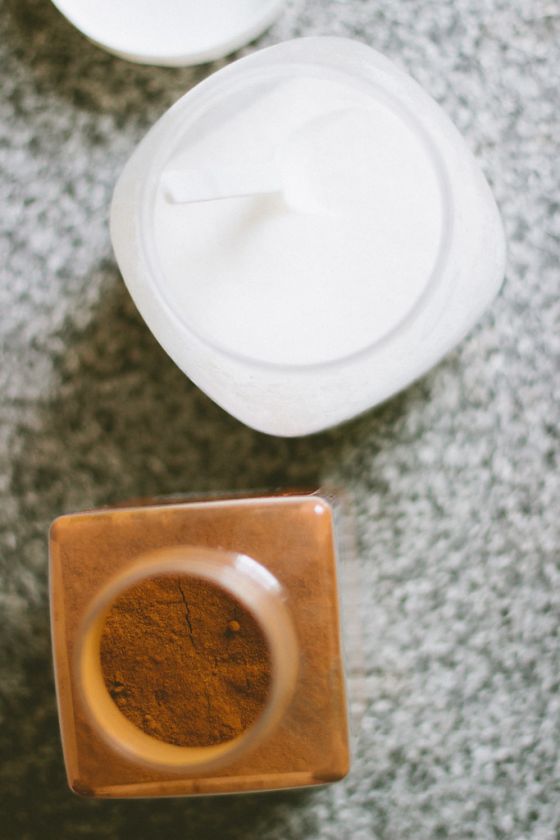 ingredients
1½ cups unbleached all-purpose flour
¼ tsp kosher salt
9 tbs cold unsalted butter, cut into 1/2-inch pieces
4 to 5 tbs ice water
2 tsp arrowroot flour
1¼ tsp kosher salt, divided
⅓ cup + ½ tsp sugar, plus more for sprinkling
1½ lb. of whatever stone fruit, roughly chopped
1 tsp lemon zest
1 tsp vanilla extract
1 tsp grated ginger
½ tsp ground cinnamon
---
method
Pulse the flour, ½ teaspoon sugar, and ¼ teaspoon of salt to combine. Add the butter pieces, and pulse until the mixture looks like coarse meal with some pea-size pieces. Add 1 tbs of the ice water at a time. You may not need all the water. Pulse until the dough comes together. If too dry, add the remaining water, and pulse until the dough forms. Remove the semi-formed crumble and knead until together in a handshaped 1" disk. Cover in plastic wrap and refrigerate for at least 1-hour.
Make Ahead: Dough can be made 3 days ahead. Keep chilled, or transfer to a resealable plastic bag and freeze up to 3 months. Thaw overnight in the refrigerator before rolling out.
Preheat oven to 400F and prepare baking sheet.
In a medium bowl, combine the rest of the salt, sugar, arrowroot flour, lemon zest, ginger, and cinnamon. In a large bowl, combine the fruits and vanilla extract. Add the flour mixture to the fruit and toss until everything is evenly coated.
Roll out the dough 12"-14" round and about 1/8" thick. Unfurl over to the baking sheet. Place the fruit mixture onto the dough leaving 2"-3" of the edge. Fold the edge over pinching along the way.
Reduce the heat to 375F and place the galette on the middle rack. Bake for 40-50 minutes or until the crust is golden. Let cool for 2 hours.
Serve with: ice cream, whipped cream, top with chopped nuts.