through the slender trees-laced road
I wasn't quite sure how to start the run down of my beautiful trip to Estonia, a country once under the rule of the Soviet Union and though it still retained its own charm and culture. But more on that just a little later. I decided to breakdown my trip by the four cities I visited, all in different parts of the country, and thus a very different experience in each.
My first stop on this trip was Otepää, about a 4-hour trip by car from Tallinn through what seemed like trees ready to peak for the spring season. With its close proximity to Finland and just a few longitudinal degrees north of Moscow, spring seemed like a tease away. With this in mind, I wasn't hoping for very much when I initially planned a fine dining experience in the south of Estonia, I didn't expect very much-to be quite frank. Estonia, formerly under the Soviet Union (and this time was quite possibly was during our greater pre-teen years-not too long ago for us to remember, but far enough for us not to car). Under the Soviets, availability of goods and services was limited and thus it was tough to develop and explore the gastronomic community. With that, chefs have not adapted, but kept with their roots to share what they remember and curated a cuisine that was so culturally pure-bringing out the flavors of what they knew. You wouldn't believe what we found in Otepää!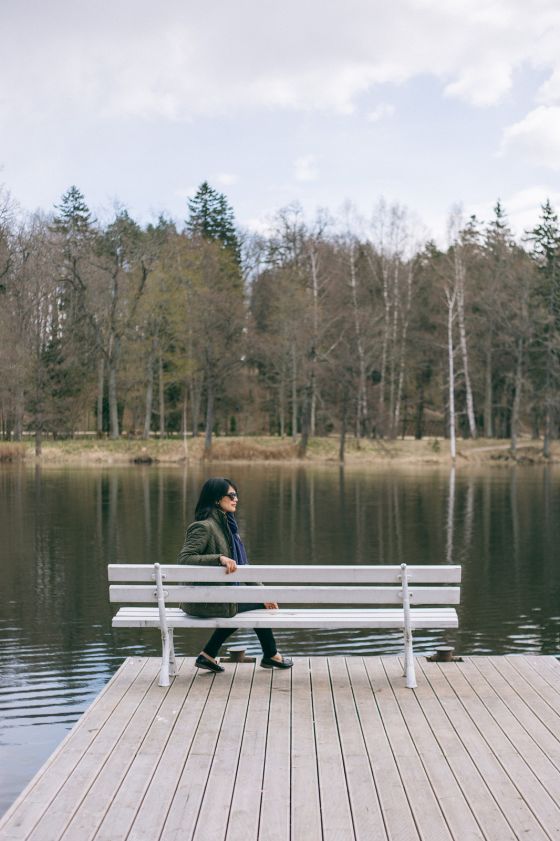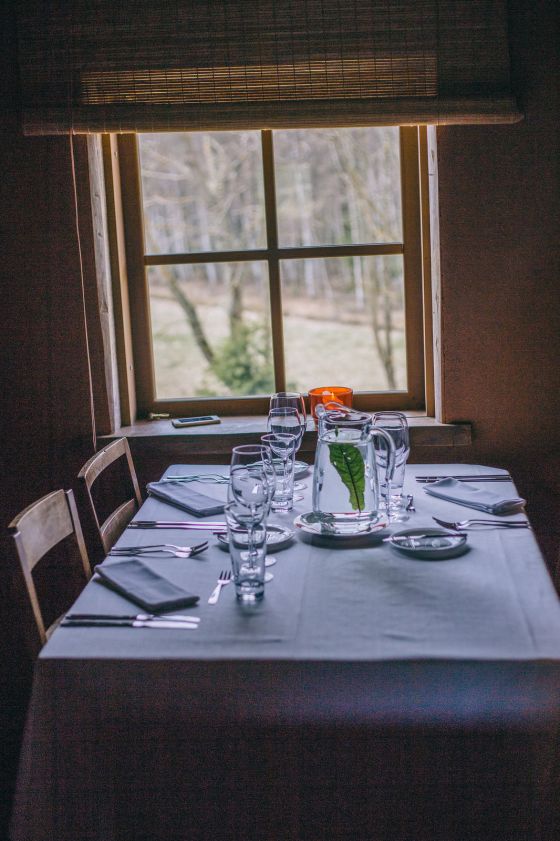 Tammuri Talu
As we drove closer and closer to Otepää the trees became more dense and lush. My friend, Gerda, almost taking the blame that there was no hint of spring-kept mentioning that the bare branches allows me to look further and beyond. But the density of the tree branches did nothing, but impress me with their ever so magnificent sways and greets into the the little cabins parked next to vast lakes that seemed like enjoyable spots for summer barbecues.
Upon entering through a set of wooden gates and a very humble sign that read Tammuri Talu, we drove up to a grass-space between two homes it seems. Getting out I could only smell the faint salt from the water just down the road and felt a chill before hearing the barks of a welcoming dog to inform the chef that we have indeed arrived. On the right, I saw windows of a red barn-like home that had faded lace curtains. It felt warm and trusting and on the left was the restaurant. So simple with just tables and chairs enough to seat 25 and light from randomly cut out windows-the lines weren't even and I realized only when trying to align my camera. It was just us in the restaurant and when we sat down with the chef who gave us a bit of a history of the farm did I realize we were sitting in what was once a grain storage facility that supplied and fed 4-generations. The walls adorned with family photos, out the window was the view of just miles of land.
visit Tammuri Talu online here.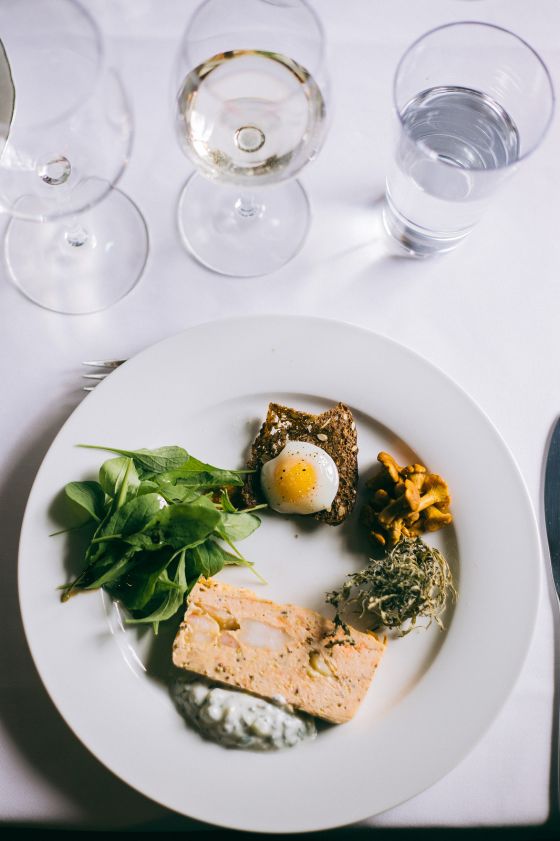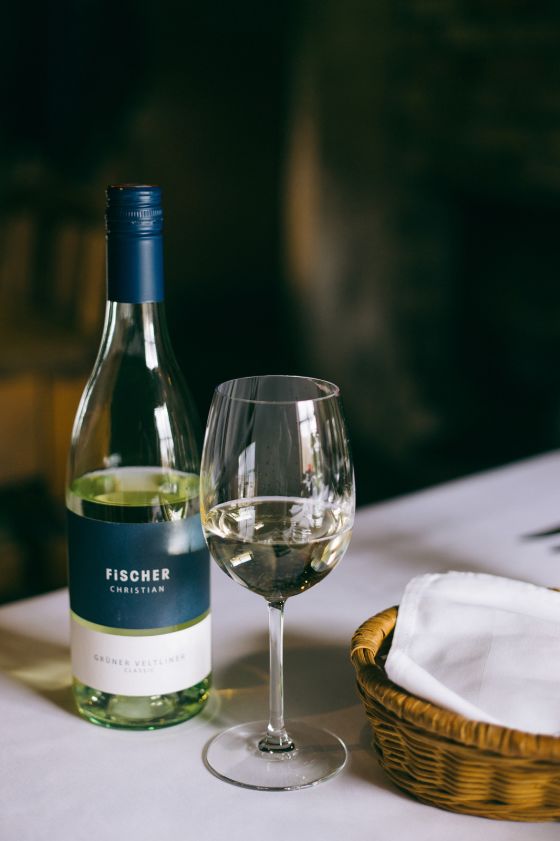 the menu
Much more humble than previous fine dining experiences though it felt the most authentic and comfortable. We started with an Austrian white wine, that was fruity and subtle and with that came the first course of an assortment of locally and garden-picked fare with the fish cake with smoked shrimp as its main act. We worked through the arugula salad and realizing it was only the leaves lightly dressed-but packed so much flavor. Hand-picked mushrooms and some their truffled grass dried enough to hear a crisp. It was the simplest features-and just a step away from the traditional cuisine you would expect.
We then were greeted with lamb in a lingonberry sauce with a celery puree and lightly buttered carrots. Slowly working through each tender slice of the lamb, I placed my knife down as it seemed like an unnecessary tool. You could taste the actual flavors of each ingredient he used and he was precise in informing us the very limited ingredient list. Then the finale included a raspberry cheesecake with homemade cottage cheese-just a bit salty yet sweetened with the fresh raspberries on top. The sweet and tartness twinned with the freshly picked premature apples that were caramelized and then topped with crystalized of the local berries on top. To flirt with the tart and sweetness, there was a biscuit with dense cardamom flavors that allowed everything to work a palatable magic that brought me so close to tears-but to top everything off were the homemade liquors celebrating the farm-to-table dynamic and it was at that moment that I knew we live, and should live, in a world where each nation is independent. The delicacies of Otepää.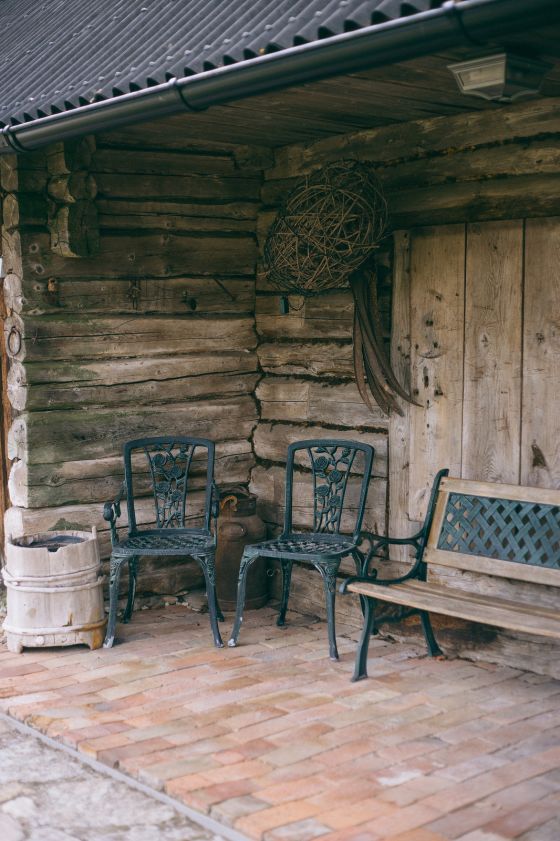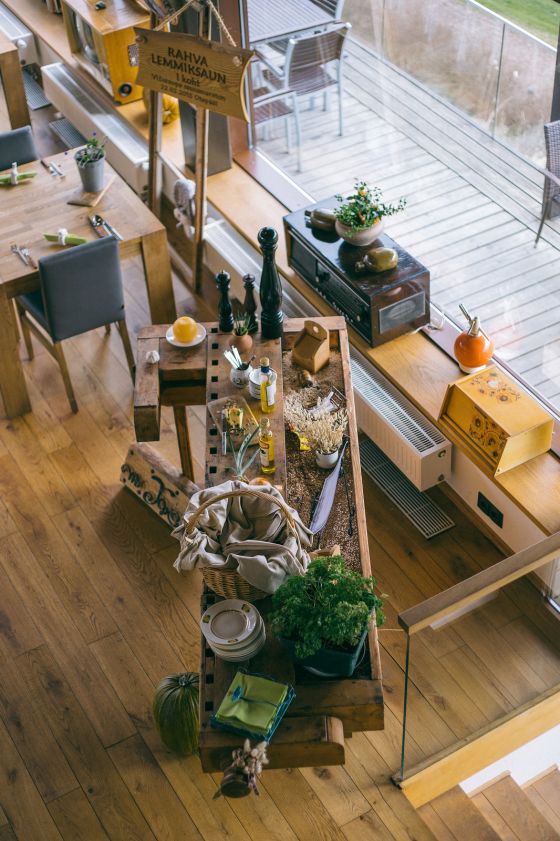 Mr Jakob
Just a bit further and we reached a golf course. We walked along the course to see players teeing off and following their ball in the air-playing wincing and encouraging the wrinkles on the corner of their eyes to meet their temples. And as we were walking up a hill we saw a completely different setup. One that is modern, glass encased and seemed to have view for days. Walking around, each corner provided a different view of the endless land.
We sat down as the sun started to set and were greeted with a carpaccio with edible flowers, macadamia nuts and seeds that played your interests in textures. From soft, tender to a slight nutty crunch that graced the beef. Moving onto the second course of the duck served atop a lentil mash and a side of sweet potato puree. It was a dish that I have made before, but brought to life using some of the local berries' best nectar as they played the role of the chutney for any poultry dish. Then finally a crumble of the seasonal fruits. A fun place in Otepää.
visit Mr Jakob online here.
gastronomical clarity
Hats off to the chefs that didn't want to flow with the waves, but go against the grain. They worked with what Estonia had to offer and provided lighter, more modernized and slightly more streamlined takes on their cuisine they were brought up with. Being so far from the city's eagerness, they were content with what they were doing and little did they know that they were going over and beyond. chevrons & éclairs was a guest at Tammuri Talu and Mr Jakob, but all opinions are my own.