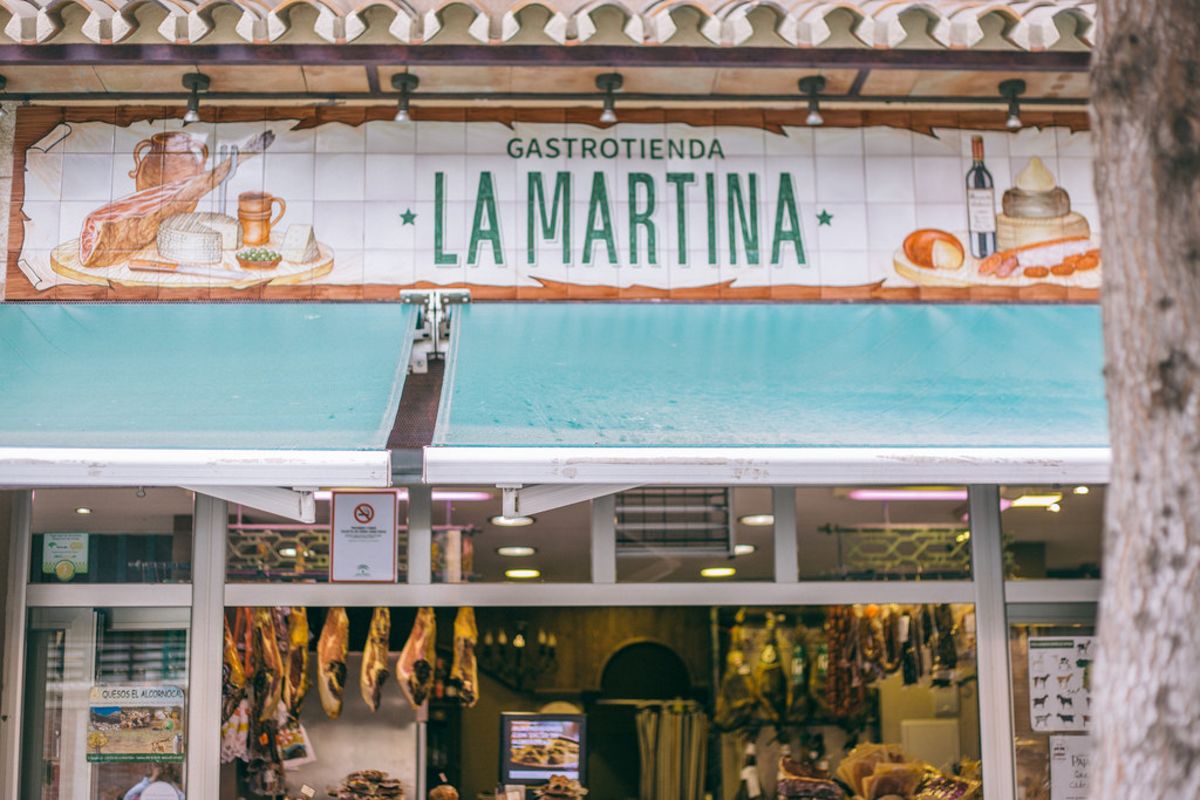 a foodie community
Walking through the Málaga neighborhood of our Airbnb, we found the smell of citrus and the warmth of the sun greeting us as it passed by the summer's salty breeze against the sea. It was quiet and not a person in site as it was the peak of the afternoon and the heat was taking over. We freshened up, took a nap and after the sun was setting we took our first steps in central. Each bar, corner and little alley was speckled with chairs galore. A few seats accompanied by a big table where people will eventually have tapas, drinks, share conversation…
Málaga is a city that can easily be considered a day trip, but if you're looking to experience the city the proper, Málaga way—then a few days will be great. The food culture is all encompassing in the South of Spain and Malaga is one of the arteries of that gastronomic wheel. Food there is, rather Spanish food in general, is a beautiful combination of sweet and savory. Each dish, the absolute simplest, but bringing together dishes that play well with the sun and heat.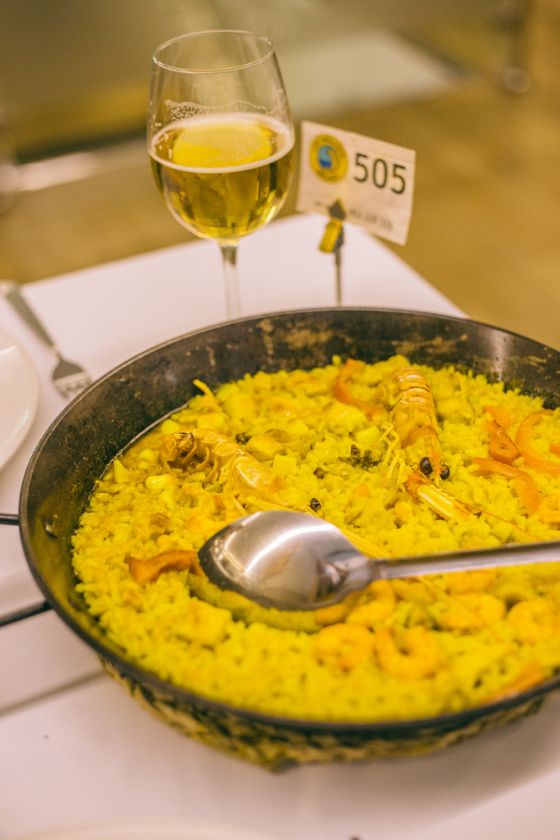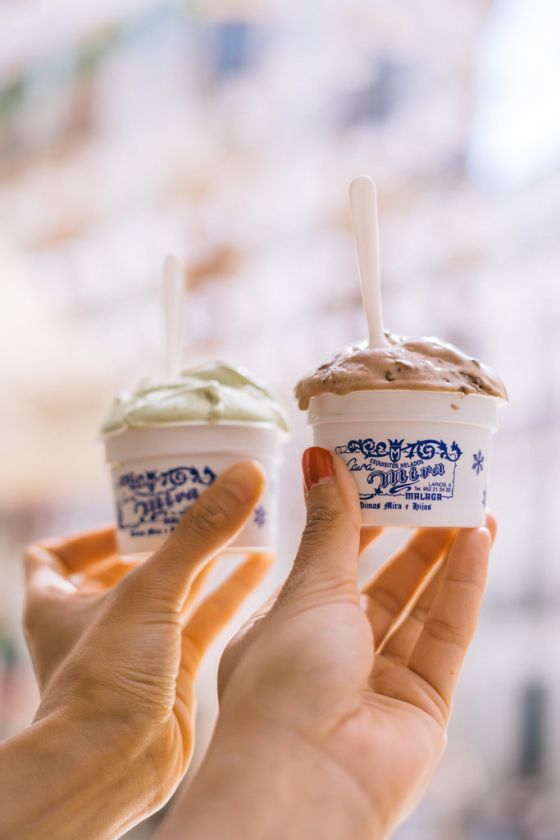 We spent a day with Felipe of Spain Food Sherpas, who took us around Málaga to teach us a bit about the gastronomic culture of the seaside Spanish city. In between each tapa, there was a drink and an exchange in culinary curiosities. We gathered that Malaga is an arid land, the people are happy and take each moment in stride. A carefree people, quite opposite to their neighbors in the north. And thus, Andalusian cuisine is not a complex culinary art, rather it is a food culture prepared the same as they take each day… with simplicity.
The south of Spain once housed the Moorish dynasty—or the Moors—who inhabited the Maghred, North Africa, Iberian Peninsula, Sicily and Malta during the Middle Ages. The Arab Empire reached Spain in the 1700s, which left a lasting impression on the architecture, people and of course the gastronomy there.
The native ingredients of Andalusia are olive oil, garlic and wine, unsurprisingly. And herbs vary with sometimes additions of Mint to fit the mingling cultures of Muslim and Spanish. And to center all of the gastro-happenings in Malaga, Atarazanas Market is where it starts. In the midst of busy weekday streets, the architectural gem houses, split into three to house meat, fish and produce. Historically, once a convent yet the waves disrupted prayers, then a military fort for storing weapons and then a hospital and medical school. Frequented as a community centre and a place where family's build lasting businesses passed from one generation to the next. Walking around with Felipe of Spain Food Sherpas, we found the the Spaniards prided themselves on their extraordinary flavors and through our experience with Spain Food Sherpas we were able to authentically experience a true, flavorsome culture.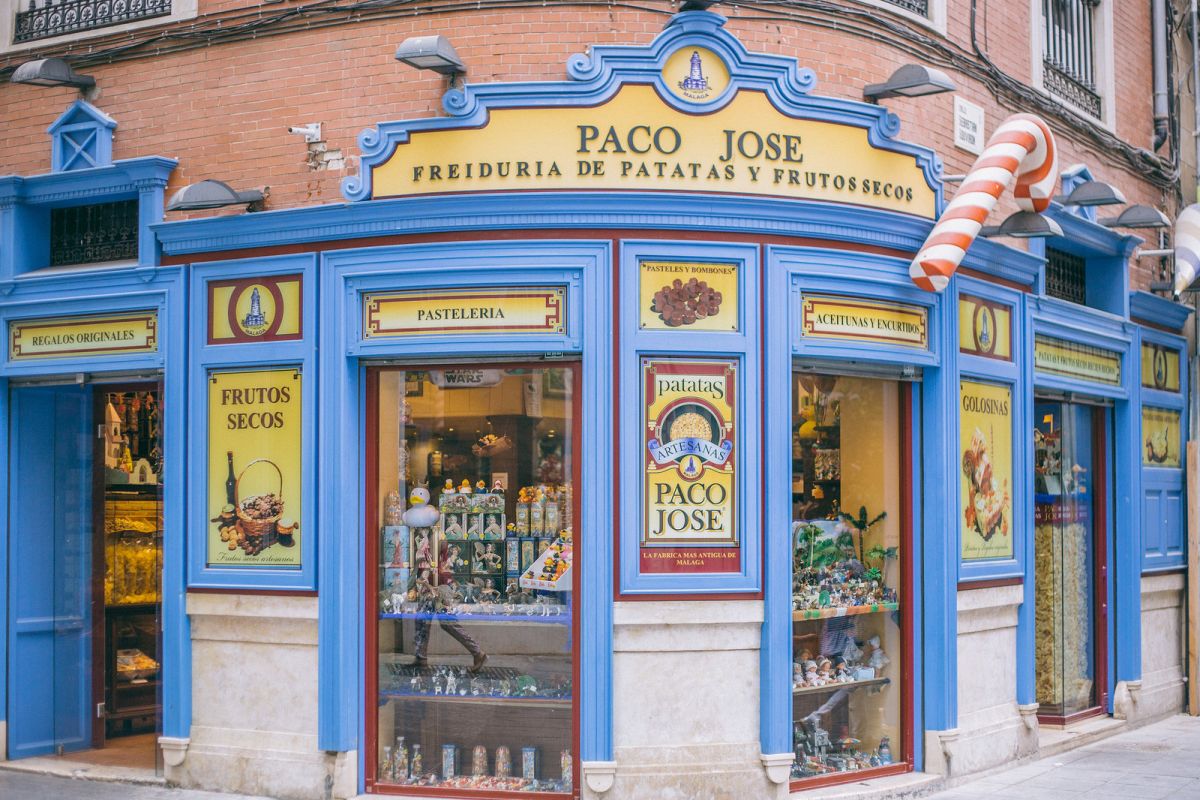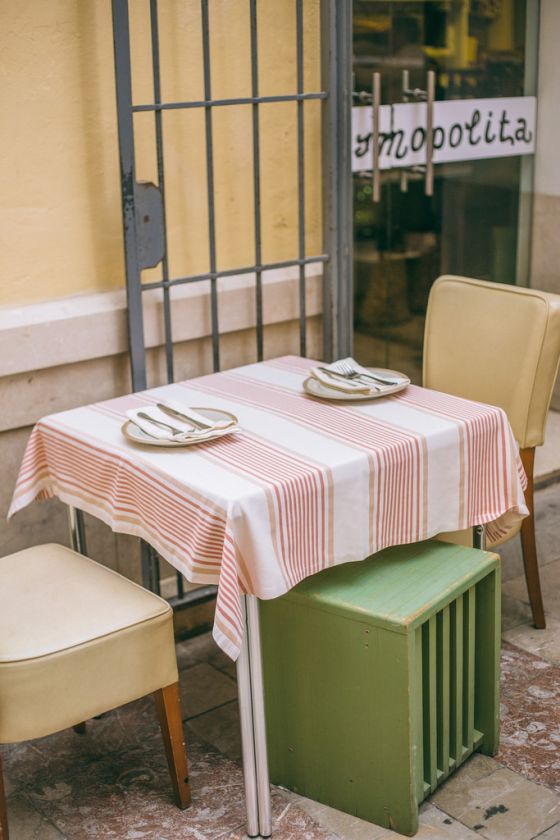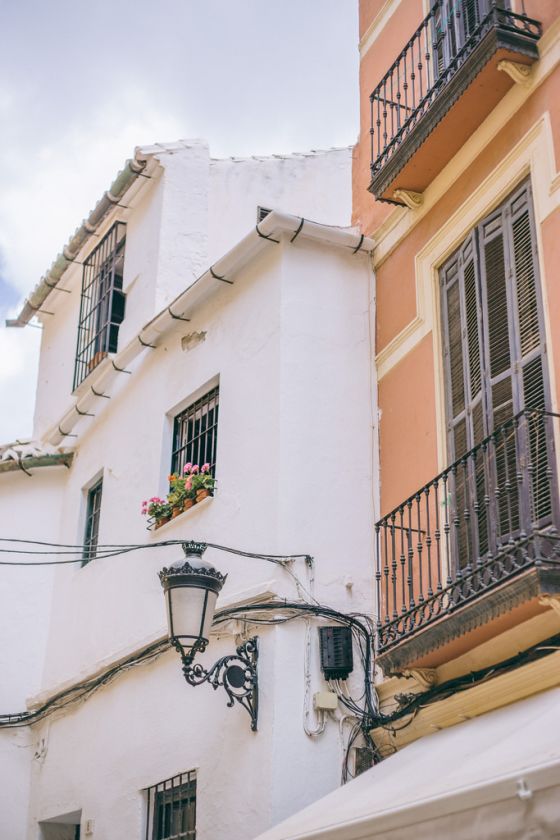 where to tapas
Tapas, or small plates, is even formed into a verb 'tapear' as it is a way of life. The people of Málaga come together way later than your average dinner time to nibble and drink and gradually go through one tapa after the next whilst catching up. Hot or cold, dense or simple, fried or in a sauce, there are no limitations. The concept in some parts of the South even believe in giving you a free tapa with your drink. The concept originated when people would order a drink at the bar and needed something to cover their drinks to keep the flies out. Bartenders gave people small plates with a little snack on top and then transgressed into the concept of tapas.
Uvedoble • Right next the Cathedral, this luxe and modern institution takes the original flavors of Malaga and slightly modernizes it with technique. Part of a new generation movement doesn't stop locals of all ages from visiting.
La Cosmopolita • Shabby chic and utterly lovely for a family meal or a romantic date night. With a great selection of regional wines and very traditional tapas, their big sandwiches are also what people go for!
El Pimpi • An institution in Malaga strewn with courtyards and open terraces and considered the oldest bodega in the city. It serves up all the traditional tapas with impeccable service.
La Campana • Packed with locals, go for all the fried seafood as it is most definitely one of the delicacies of the region. The super light batter doesn't undermine the sea flavors and then topped with flaky sea salt!
delicacies
The gastronomy has so much to offer, but there were a few things I absolutely was craving a few things unique to the region…
La Martina • a gastropub where you can definitely top up on some of your favorite varieties like pate and olive oil. Go for the jamon as their variety is one of the widest when it comes to casual snack places.
Casa Aranda • With my sweet tooth, Spain's churro stocks probably grow 10-folds on each of my visits. The churros at this place come right out of the fryer, flaky and the perfect crunch alongside a portion of hot chocolate.
Casa Mira • What I discovered in Barcelona is that people do ice cream well! Don't be afraid of the queue here as it's fast moving, but the delicious gelato comes in all sorts of flavors! Go for pistachio or one of the fruity sorbets!
Los Mellizos Malaga • We went here on our first day in hunt for some seafood paella. The portions are generous and there are many paellas to choose from! Go for a seafood one, or the paella negra!