take time to explore
When I visited Andalusia back in 2011, I was freshly out of uni and had only a backpack with me. Clearly not a blogger. My goal was to explore as much as possible, but when I arrived I realized that embracing the cultural norms is the best way to experience a country, culture, and a community. What could be a day trip, I took an extra few days or even a week. I learnt that if I took some time to explore the ways the locals do, I would be truly feel as if I immersed myself… and get my ticket's worth.
For my guide to Málaga is much like that experience. People see it as a place to explore for a day and then go back to the city they traveled from. Small enough to literally enjoy in half a day, I took 4 days to truly enjoy myself and rid myself of the stress that could come along with planning additional trip. So let's dive into my guide to Málaga!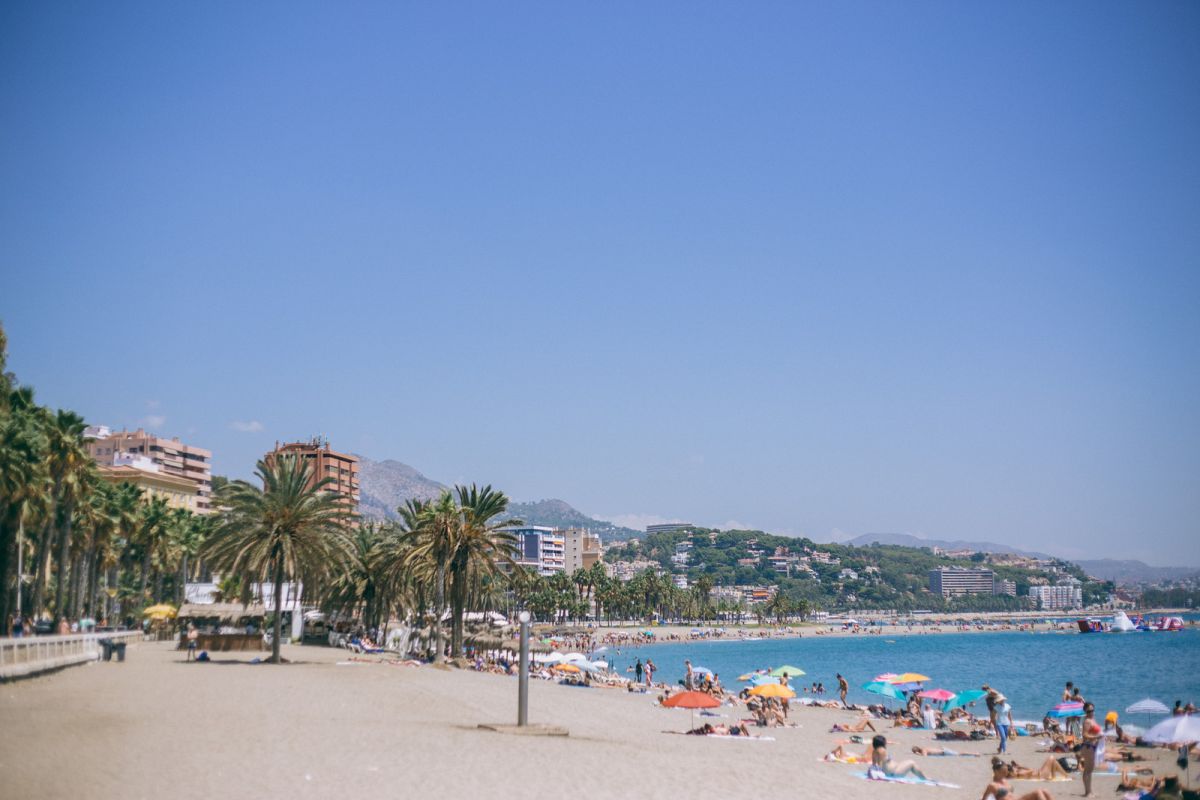 sand on my toes, salt in my hair
When we first got there, I obviously had a plan and itinerary of what we needed and wanted to achieve. One thing I didn't realize we would actually have time for was a day at the beach, so we prioritized that just because it has been a hectic summer. The thick grained sand was burning hot, but the extra cool water offered a relief. There were big, smooth stones that your tip-toes could poke at while you floated a bit. In the distance towards the horizon were catamarans, to the left were hills freckled with beautiful homes and on the right was miles of coastline of the Malagueta beach with florescent umbrellas and dried stick huts. No guide to Málaga is complete without some beach time no matter the weather!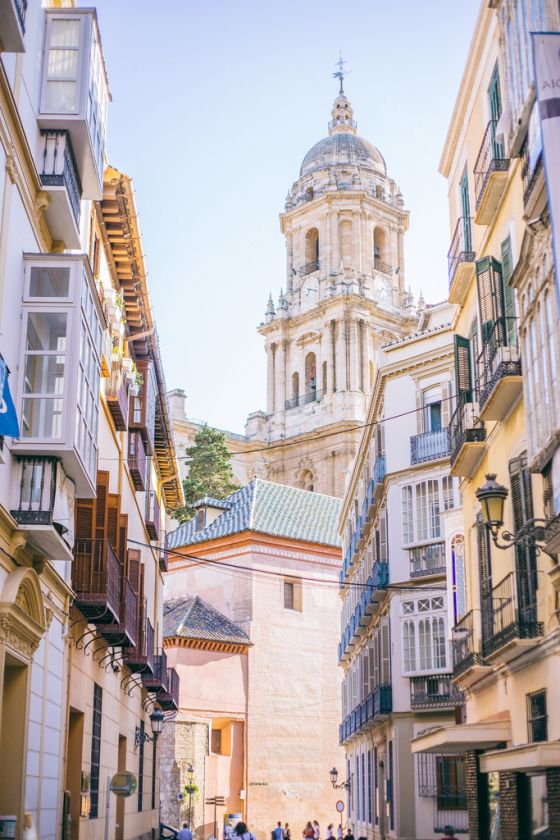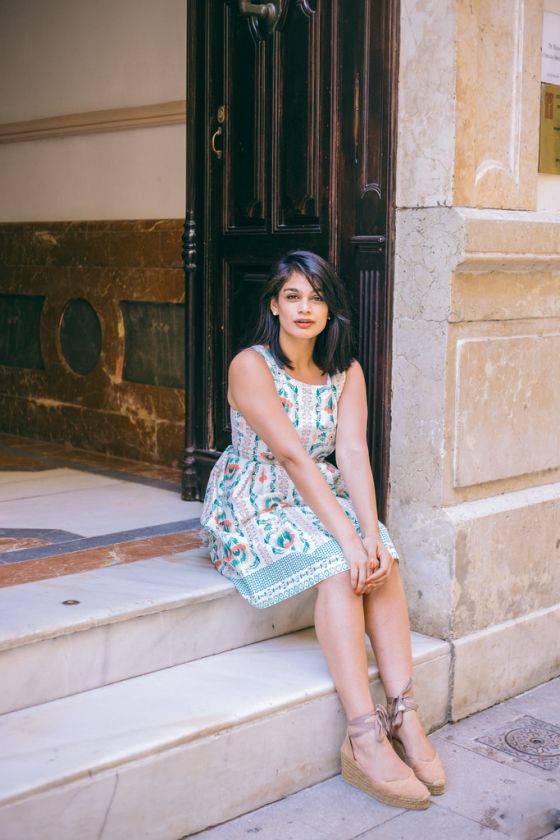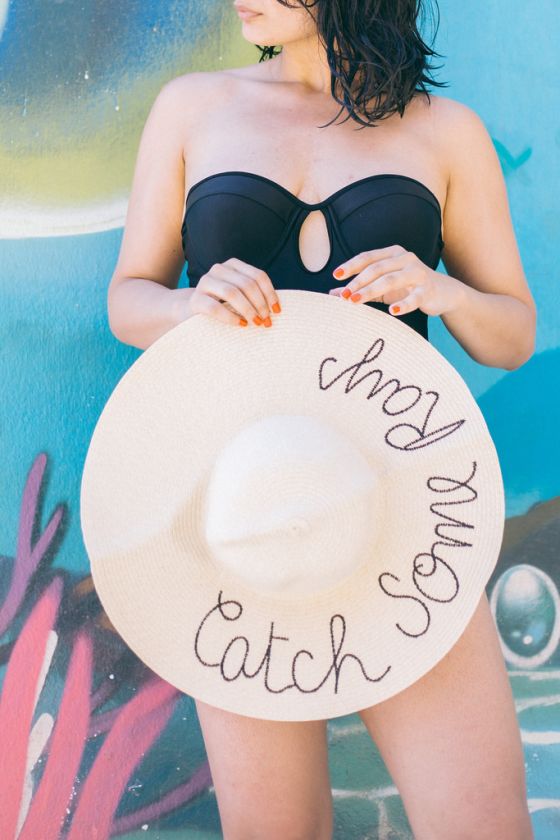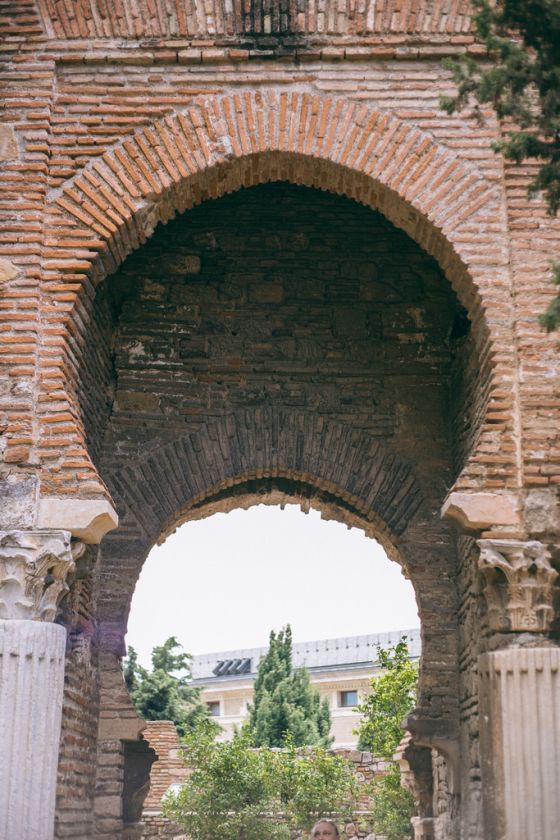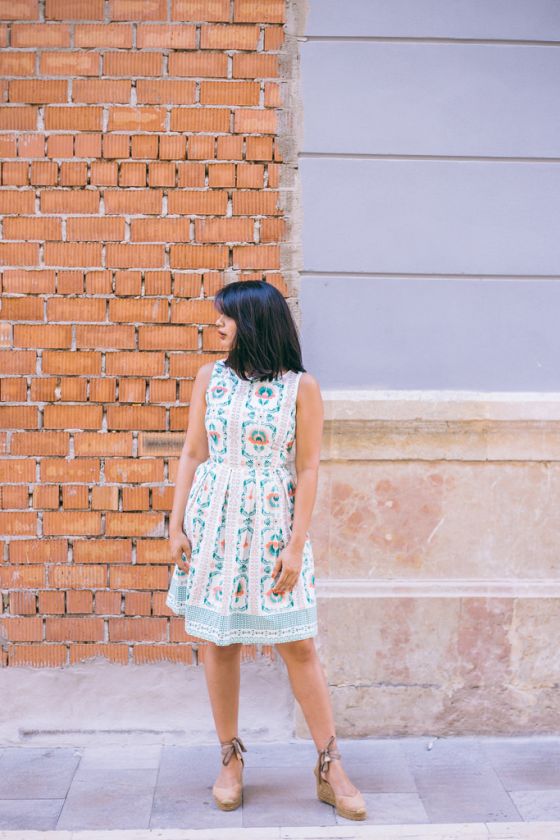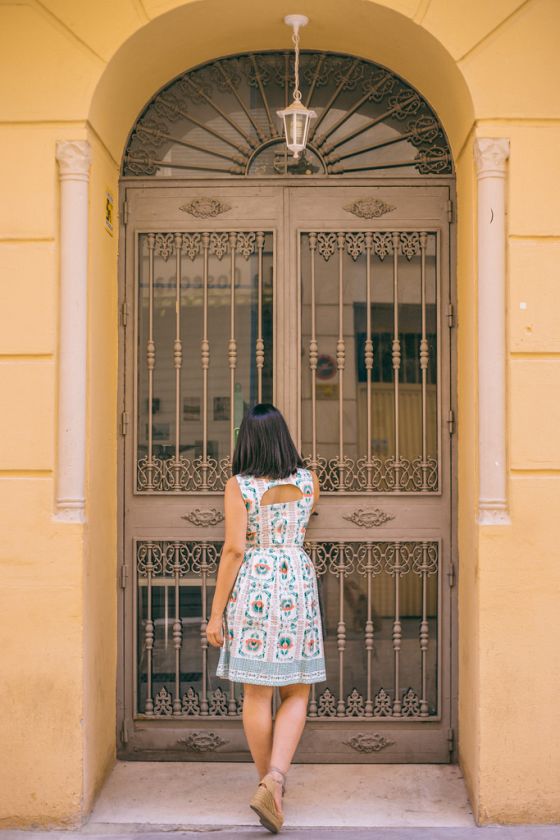 a bit of history
On the day we wanted to explore more of the city's gems, we started off at the Picasso Museum. I have seen Picasso's work all over the world, but to come to his home city was a true treat. Walking in Buenavista Palace was truly tranquil and seemed fitting to house over 200 of his great works all encompassing a wide variety of techniques and materials.
We then made our way to the Alcazaba—a palatial sight during the Moorish dynasty—it was built atop a Roman fortification. It was constructed to defend against pirates as it sat above the city allowing to watch over the waters, down to the sea and across to Africa. Later, the a second wall was added by the Sultan of Granada that connected the Alcazaba to the neighboring Castillo de Gibralfar right next door. There is a long, inclining walk way that can easily take you to the Alcazaba over to Castillo de Gibralfaro, a walk that we didn't do because it was the peak of the afternoon and heat was intense. Though the views would have been incredible.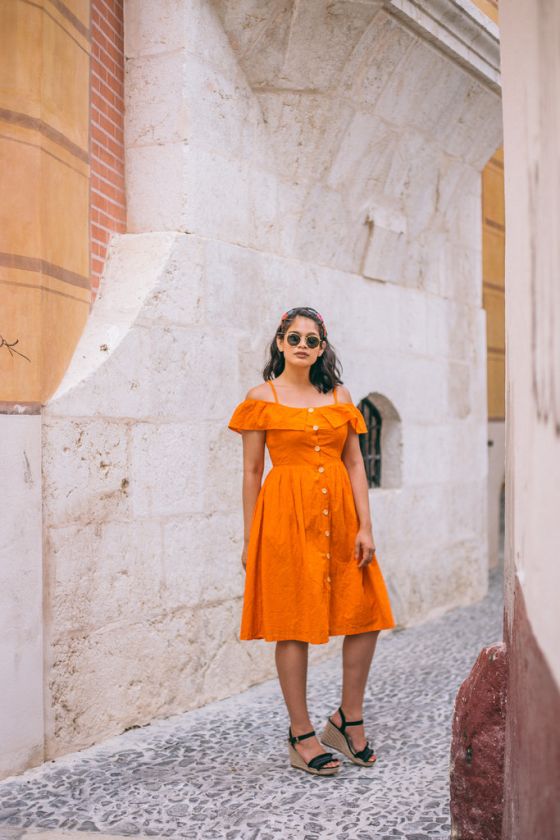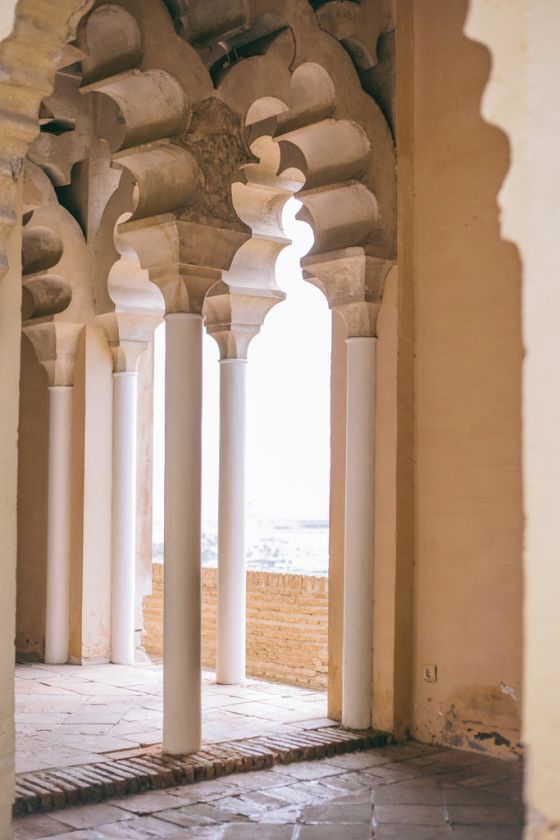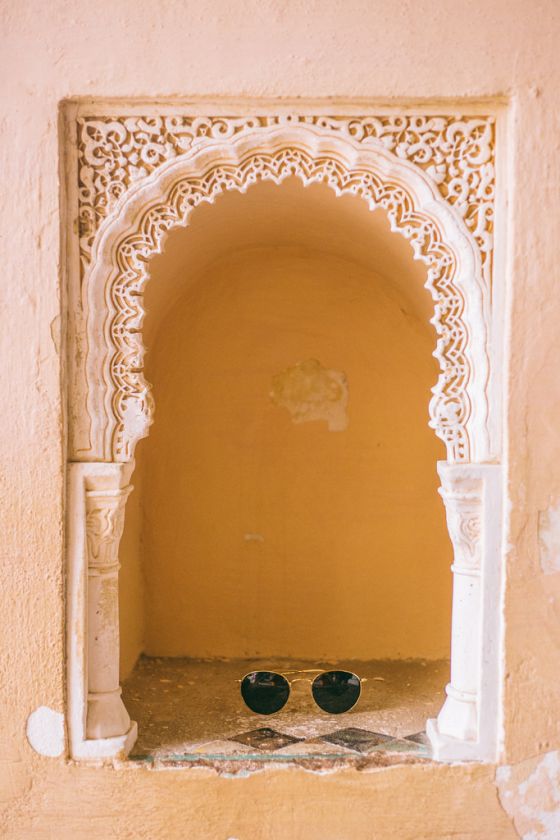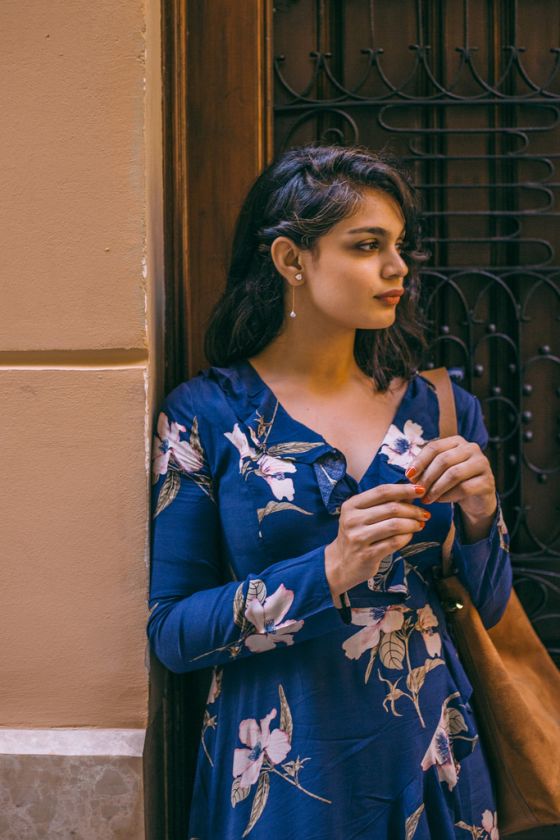 Throughout the city, churches were about and the main Cathedral of Malaga truly stood out. Wherever we walked, we could see it in a distance. Most of everything we wanted to do, eat and see was based around the Cathedral. It was a truly remarkable space with tranquil little corners to excape the mayhem. And though the gardens were no enclosed, it was surprising to experience the absolute tranquility within the gardens.
After those few bits of touristy things and a relaxing day at the beach topping up your Vitamin D, do Malaga the way the locals do it. That is to eat tapas and enjoy the local wine or beer. We ended up doing a food tour with Spain Food Sherpas as I wanted to know more about the delicacies. I ended up being so inspired and infatuated with the historical roots of ingredients within local flavors and plates as it connected to the existence of the Moorish Dynasty. I could go on and on about it, but wrote enough about the gastronomic culture in Malaga already.
Try to go with the cadence of life and see where it takes you and what experiences you have and gain. I have learnt very recently (and quite possibly too late really) that it is best to take each day slowly. Low impact brings the most fulfillment and that precisely is the way of life in Malaga that you have to embrace according to my guide to Málaga.
You can read more about my reflections and impressions from my very first post written from Malaga here!