After a dizyying day touring the capital of Philippines we hopped on a flight and scooted to the island of Bohol. We surpassed grey skies and entered the sunnier bits of Philippines with aerial views of islands and bright blue, clear waters. It was magical and absolutely stunning to see water turn into lush greens and an array of textures and movements of the Chocolate Hills.
I loved Bohol and its people, the untouched and lush lands and the loving sun. Here's a list of what we suggest…
Nothing is more adorable than any sort of primate, but the world's smallest primate had my heart leaping out of my own body just because I was so enamored with the tiny, adorable creatures.
The Tarsier sanctuary lets you see the adorable bundles in their natural habitat. They're usually sleeping during the day as they are nocturnal, but you will be well impressed by how close and personal you can get with them. They are unique to the region, so it's a must visit.
I wasn't too excited bothered by the thought of this experience, but it was such a wonderful experience after all. Learning about the various types of butterflies by passionate guide was fascinating as they explained the importance of various species to Bohol.
What made my heart flutter, no pun intended, was the gorgeous open garden in the back where there were swings and huts that made the experience so organic. Be sure to stop by the cafe and grab a fresh sorbet ice cream and go for the mango or ube flavor!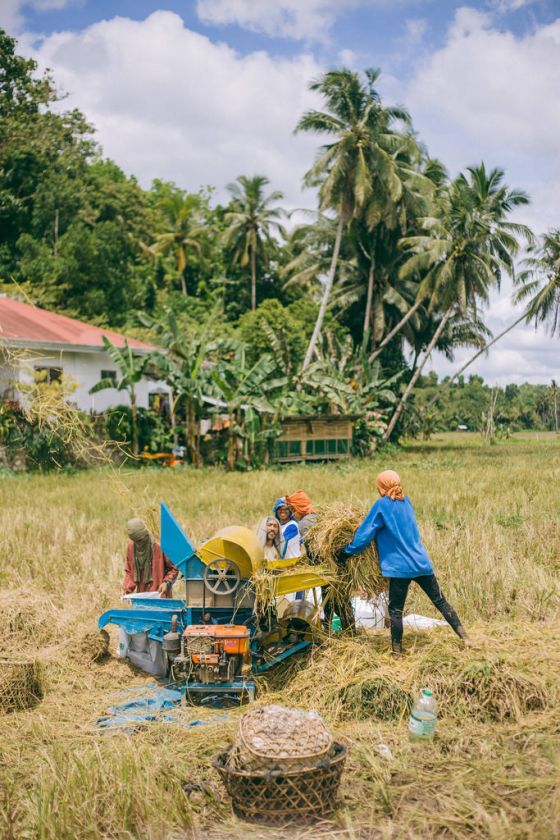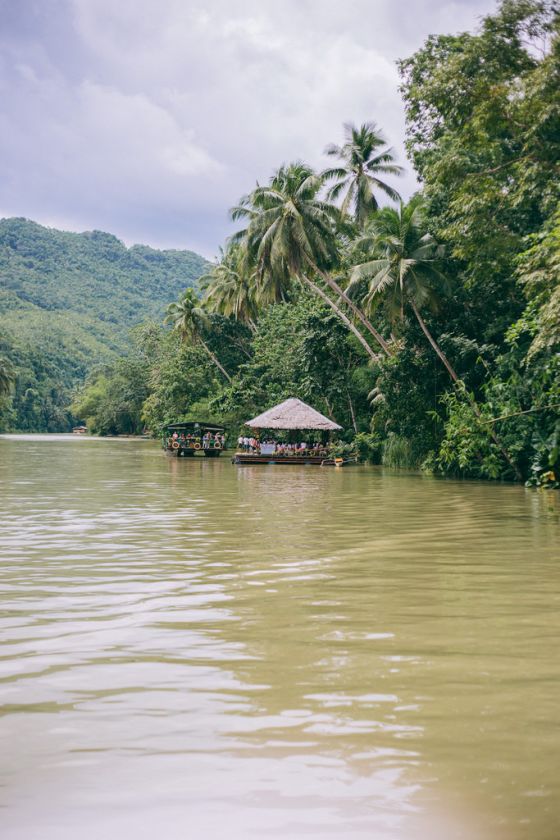 I always say this, but to experience a city or a town is completely different from land as it is on water and it still holds true for this part of the world. We took a boat down Loboc river that served up a delicious and fresh lunch to take in the natural views. Be sure to keep your eye out for waterfalls, locals and beautiful churches.
When we were exploring Bohol from the car, lines of palms and houses suddenly turned into lush mahogany trees that canopied over letting just a bit of sun through. A manmade forest that connects the villages of Loboc and Bilar. It's a little sanctuary in the middle of the roads.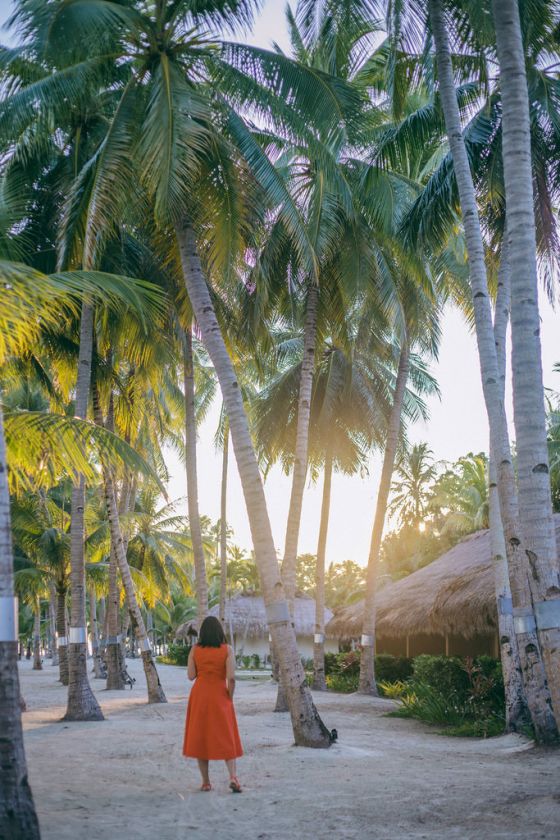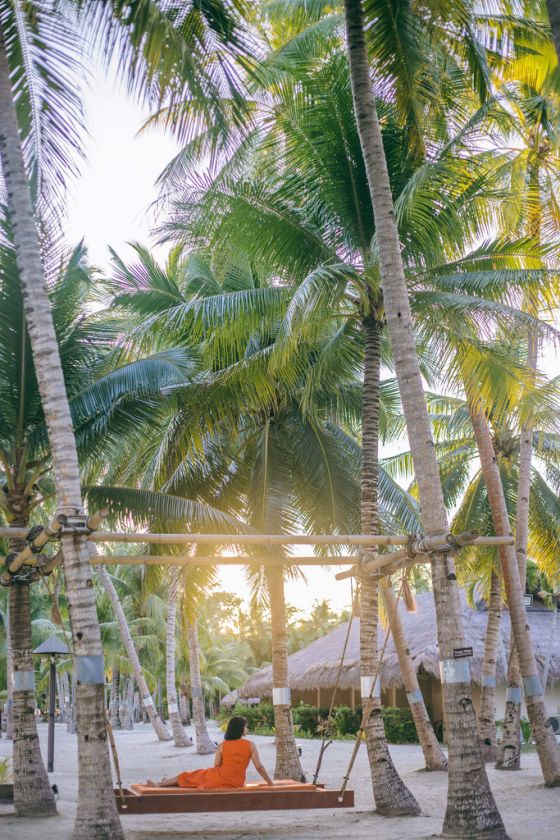 If you're looking for architectural gems, the oldest church of the island is not too far. Though most of it was destroyed in a recent earthquake, the Baclayon Church still houses some of the most sacred relics of Roman Catholicism.
The island with the beach we spent the most time on with the whitest sand and the pinkest skies. We stayed at the South Palms Resort in an ocean facing room that was absolutely perfect. Our stay was delightful, necessary and much too short. I suggest a full day at the hotel with other days exploring different islands.
I was invited to explore and share my experience of Bohol with you by the ASEAN, but all opinions are my own.
Visitors can experience [ASEAN](http://visitasean50.com/ )'s diverse destinations, from culinary experiences and events to engaging with local communities. Special promotions will be curated for guests to enjoy the richness of [ASEAN](http://visitasean50.com/ )'s culture, heritage and nature - and above all, to feel the warmth of ASEAN hospitality.