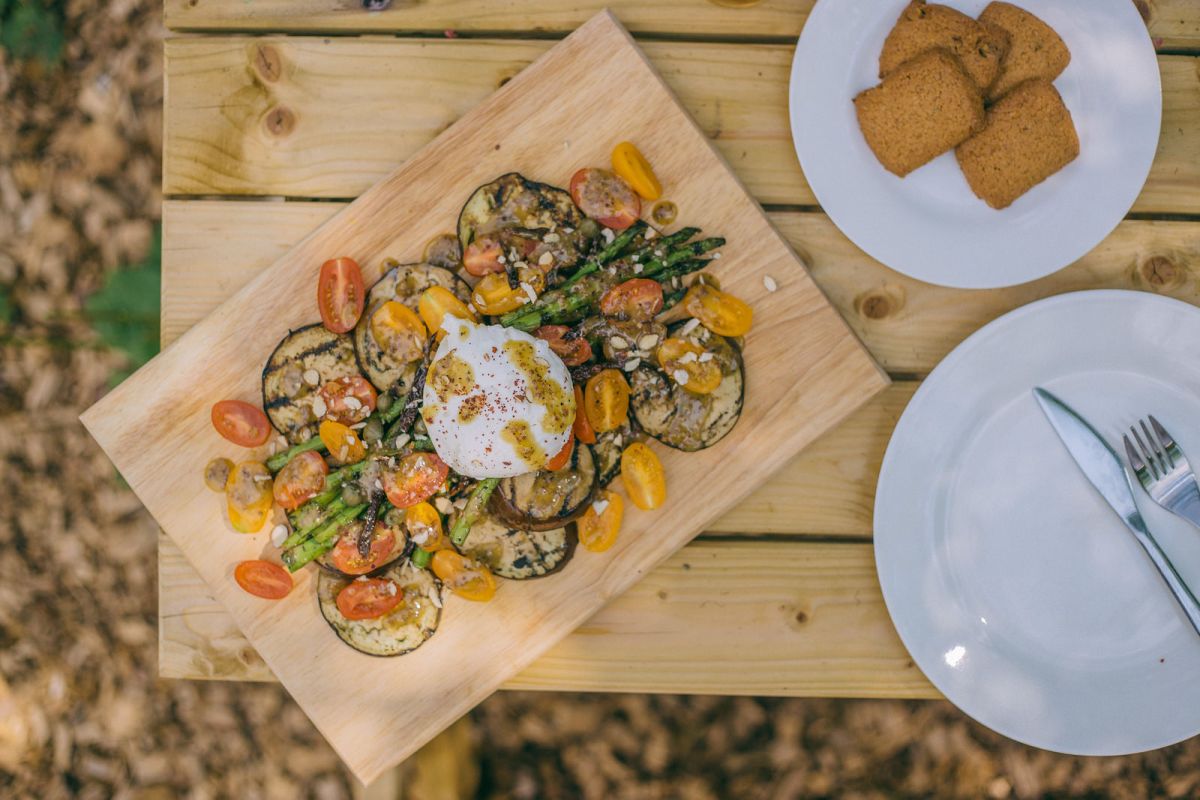 Celebrating Summer's Produce
Remember when I went glamping a little over a month ago? If not, I shared my glamping for the weekend experience last week. We had checked into our shepherd's hut at Meon Springs and were told that we would have a full fitted kitchen and a barbecue to play with as well. Naturally, we went to the store right before the trip and started going through the meat and fish aisle, the drinks corner, the snack area… I was looking to make some unconventional things that were equal parts indulgent and healthy. Plus, grilled aubergine are so good!
When I lived in Florida, I definitely took fresh produce for granted. There were moments where I would get tired of leafy greens and an assortment peppers. Then I moved to Scotland and the influx of root vegetables slightly overwhelmed me. A whole aisle dedicated to potatoes? You have to be kidding me? Summer's produce is always a gorgeous one and the UK does produce an assortment, abundance and to celebrate it's sweet soil. Grilled aubergine are sweet and salty and the perfect way to celebrate an abundance of produce.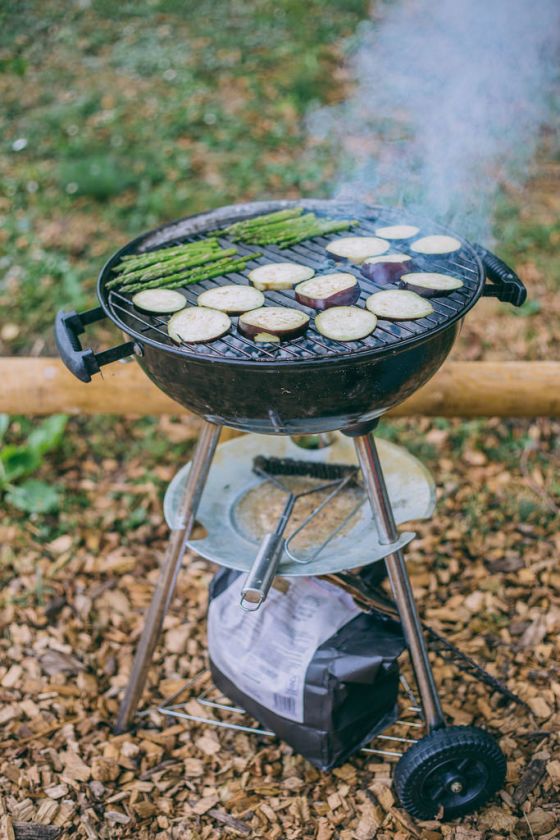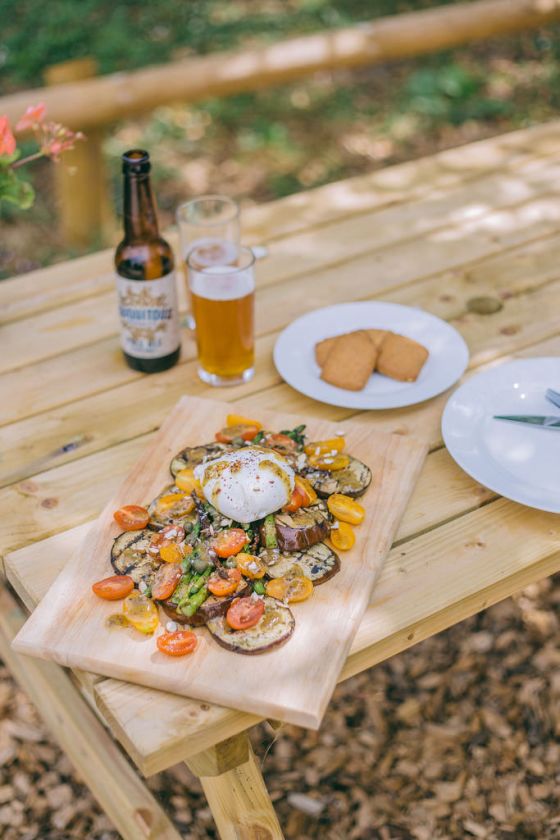 Another thing I wanted to note was the use of tahini to make the vinaigrette. I superfood that has really run with the fads that I grew up with, but never really used until I my trip to Istanbul and most notably my Ottoman inspired meal. The nuttiness against the bitter of the vinegar and the sweetness of the olive oil, made the salad all the more interesting. I've been trying to embrace my travel experiences a bit more and bring the experience back home with me, so cooking with ingredients and products inspired from those moments has been really just… nice, to put it simply. Grilled aubergine and tahini are a match made in heaven!
Warm to touch, slight crunch at first, nutty in taste, fresh in feel, and perfect at the peak of summer for a barbecue.
Serves 2-4
Grilled Eggplant & Asparagus Salad
ingredients
1 eggplant, sliced
1 bunch asparagus, trimmed
handful cherry tomatoes, halved
1 burrata knot
1 tbs chopped almonds
2 tbs capers, fried
salt & pepper
1 tsp sumac
1 tbs tahini
1/2 tbs grainy mustard
3 tbs olive oil
1 tbs apple cider vinegar
---
method
Heat grill to medium high. put the asparagus and eggplant slices on the grill and close the cover; cook, turning occasionally, until eggplant is slight soft and charred and skin is blistered, about 10 minutes.
Meanwhile, combine tahini, grainy mustard and apple cider vinegar in a mixing bowl. Slowly pour in the olive oil as you mix. The consistency should be slightly thicker than normal dressing. Remove the eggplant and asparagus from the grill and arrange on a platter. Add the cherry tomatoes, chopped almonds and capers. Splrinkle the salad with black pepper and sea salt and then add the thick tahini dressing mixture.
Add the burrata on top and sprinkle that with sumac. Great for a meal with toasted pita or as a side without the burrata.