02 Jun 2019
Broc-cauliflower Hummus: Whole30 Approved Recipe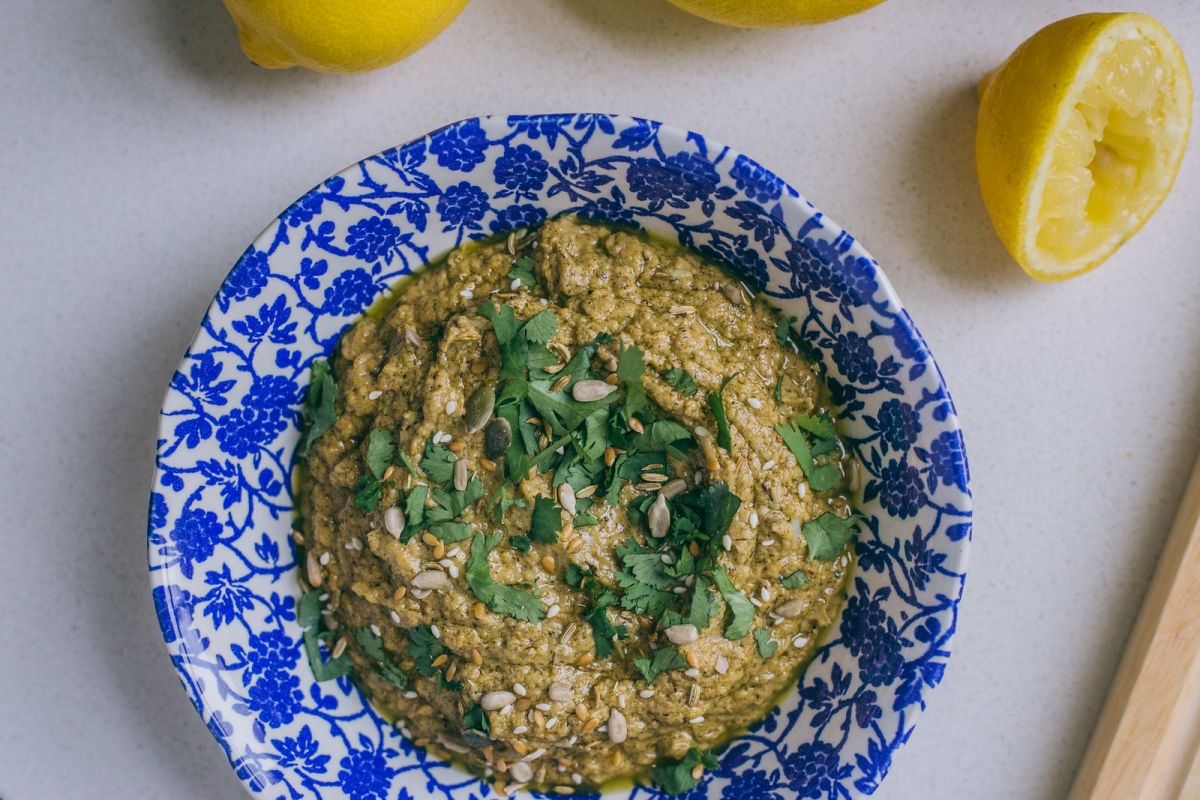 It started quite young when I used to sit on my grandfather's lap and was fed by him as he juggled eating his own meal, then it was when I sat across the dinner table from my dad and copied every step he took. Soon after that when I was living in your typical college apartment sharing thin walls with neighbors that threw parties, it continued. The love for food continued strong, but more specifically the love for combining texture, flavors and cuisines. My grandfather had a love for butter that he passed onto me. I would visit him in India and would watch the women of the village churning it to be made into ghee and turned into religious offerings. My dad was a bit of a mad scientist in the kitchen and would combine the most obscure hot sauces that filled the shelved drawers of our refrigerator. So when it came to Whole30, I knew that I would have to continue pleasing my appetite for dynamic food. As I shared in my Whole30 journey, I didn't feel as if I was missing out on food and in return was able to stretch my culinary skills and interests. So I'm saying it here, Whole30 approved recipes don't have to be boring, flavorless, or lacking inspiration. Take what you love and find the very best ingredients for it and swap non-compliant ingredients with new, creative things. You're basically performing culinary innovation!
To continue on with my preface, I knew I was going to have to find compliant replacements for dips and sauces as that was where most of my sulphites were when I was preparing for Whole30. Since chickpeas are not allowed, I went for cauliflower as it's a meaty vegetable that takes in flavors well. Add in a bit of char and lemon it's the perfect summery Whole30 approved dip for your barbecues!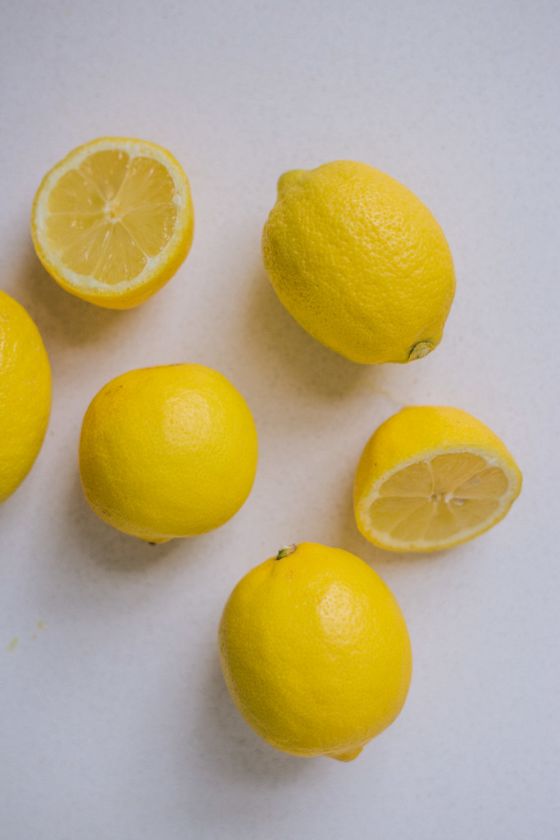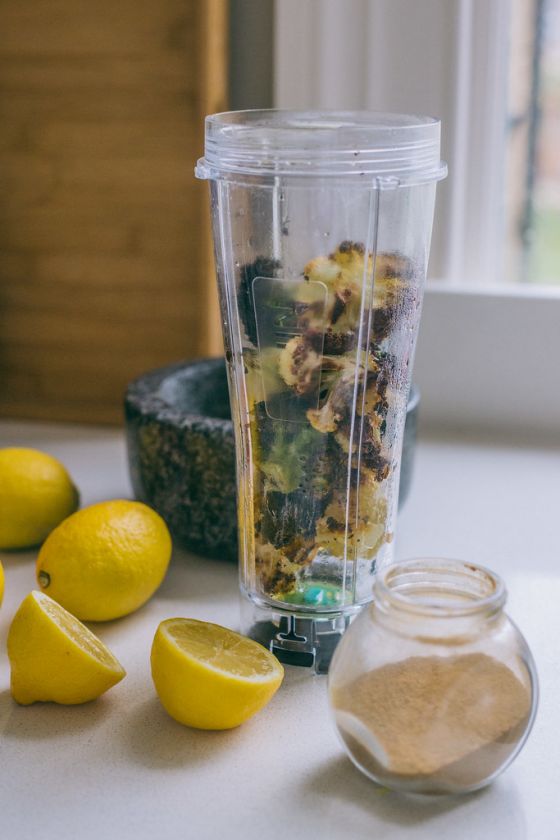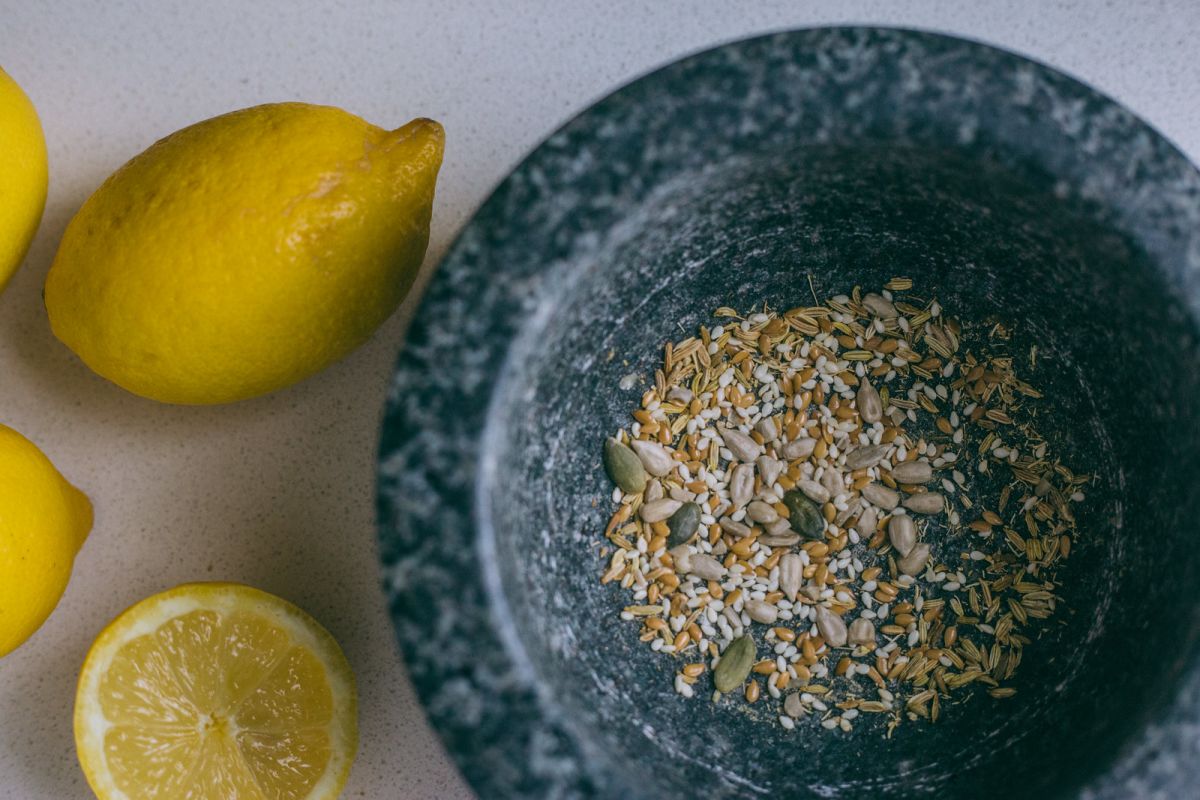 about 2 cups
Broc-cauliflower Hummus
ingredients
1 1/2 cups cauliflower florets
1/2 cup broccoli florets
3-5 garlic cloves with skin on
1/2 lemon, juiced
1/4 cup extra virgin olive oil, divided
1/4 tbs fennel seeds, crushed
seeds, lemon zest, coriander to garnish
---
method
Preheat the oven to 200C. On a prepared tray, toss the cauliflower and broccoli in half the olive oil and sea salt. Add the garlic cloves to the tray and roast for about 15 minutes on the middle rack. The florests should be slightly charred and cooked through, but not too mushy. The garlic should be a paste.
In a food processor, combine all the ingredients and blend until a smooth consistency. Top with mixed seeds, zest from the juiced lemon and fresh coriander.