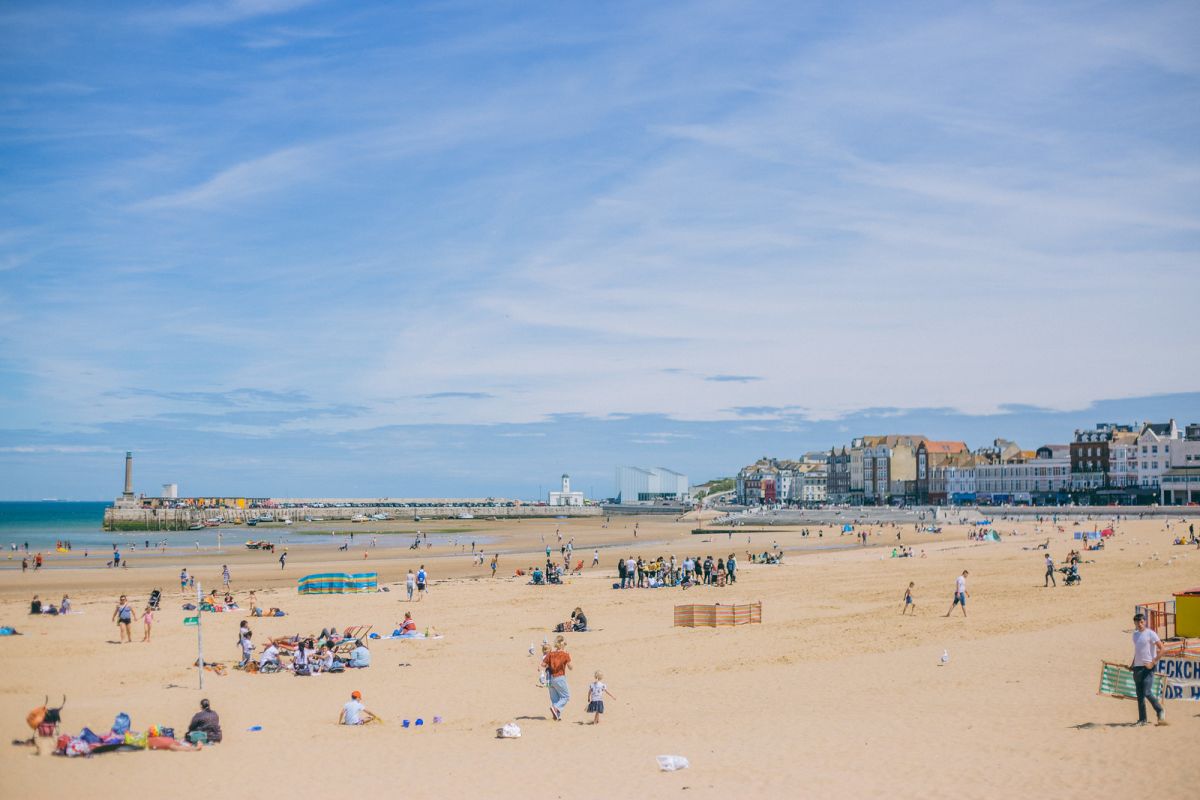 Summer has been a weird one this year. Last year, London was boiling and the sun never seemed to attract a cloud. It truly felt like the season. This year has been a bit different as I sit here typing this post with my college sweatshirt on. It's not cold, but 'June Gloom' has been real and has been really difficult. Luckily when my dad was visiting about 2 weeks ago, the sun seemed to grace him everyday and we were able to enjoy a day outside of London at the seaside. One thing he told me before hopping onto his flight over to London was that he was super keen to have fish and chips. Like any loving daughter, I had to make that happen! So we went off to Margate! Just over an hour on the train from London and super simple to get to, Margate has lots to offer considering its small size and the moment we jumped off the train, we felt as if we were in a different era with its vintage vibes. It was a seaside escape that I had been dying to go to after a day trip to Whitstable last year and a day trip to Brighton with my mom the year before. So, I thought I'd share a fun list of things to do in Margate that's truly great for any season!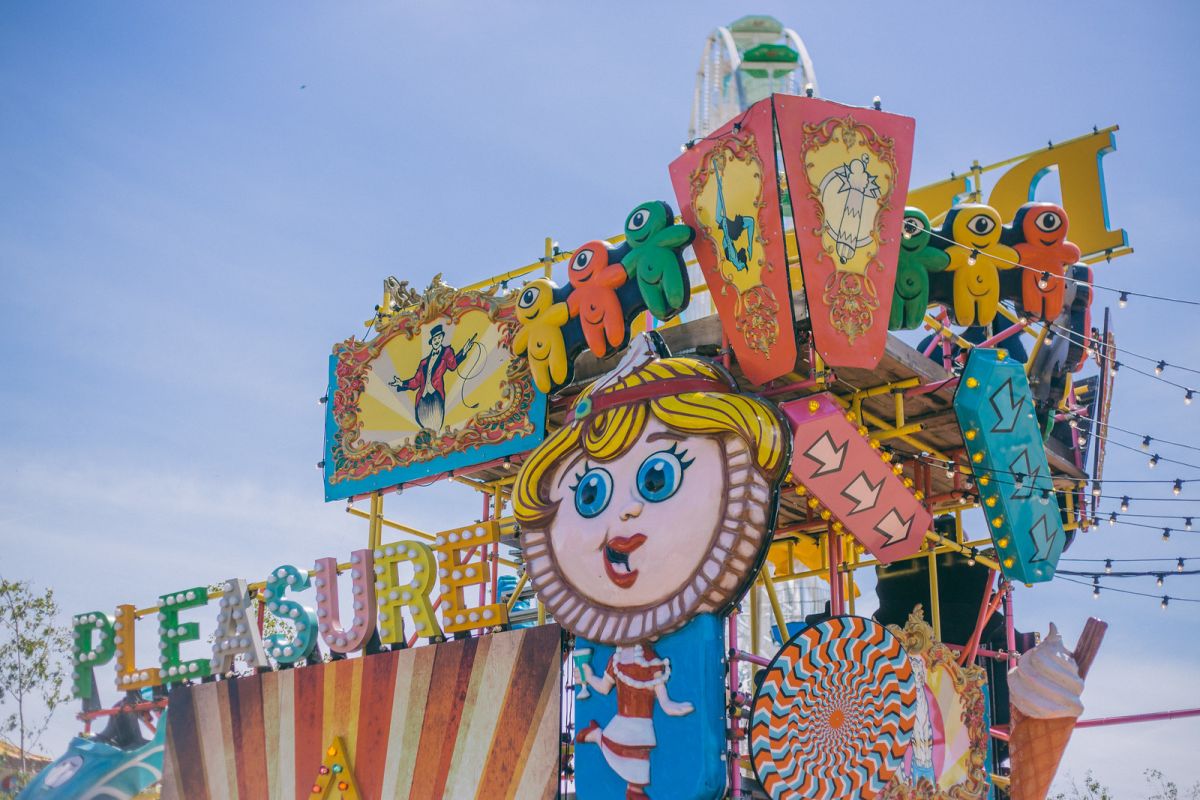 English Seaside Necessities
Enjoy
If you're looking for a very fuss free break from the city and need a mindless activity then head over to Dreamland! Dreamland is an amusement park in the middle of Margate located just a few minutes walk from the train station. It's not some ordinary park though, it's a Grade-II listen park that is the home of The Scenic Railway, a wooden rollercoaster from the 1920s! Alternatively, you can just walk across the street and enjoy the salty air and some sand between your toes at the beach!
Best Views
Speaking of the seaside, one thing you have to do is enjoy the views! The three places we found the best views and enjoyed seaside vibes were when we got a drink at Harbour Arms with views of only the horizon as well as the Margate skyline on the other side. The second located we enjoyed the views was when we went to have local oysters and prosecco at Buoy & Oyster Bar, which I highly recommend if you're looking for a nice evening dinner spot.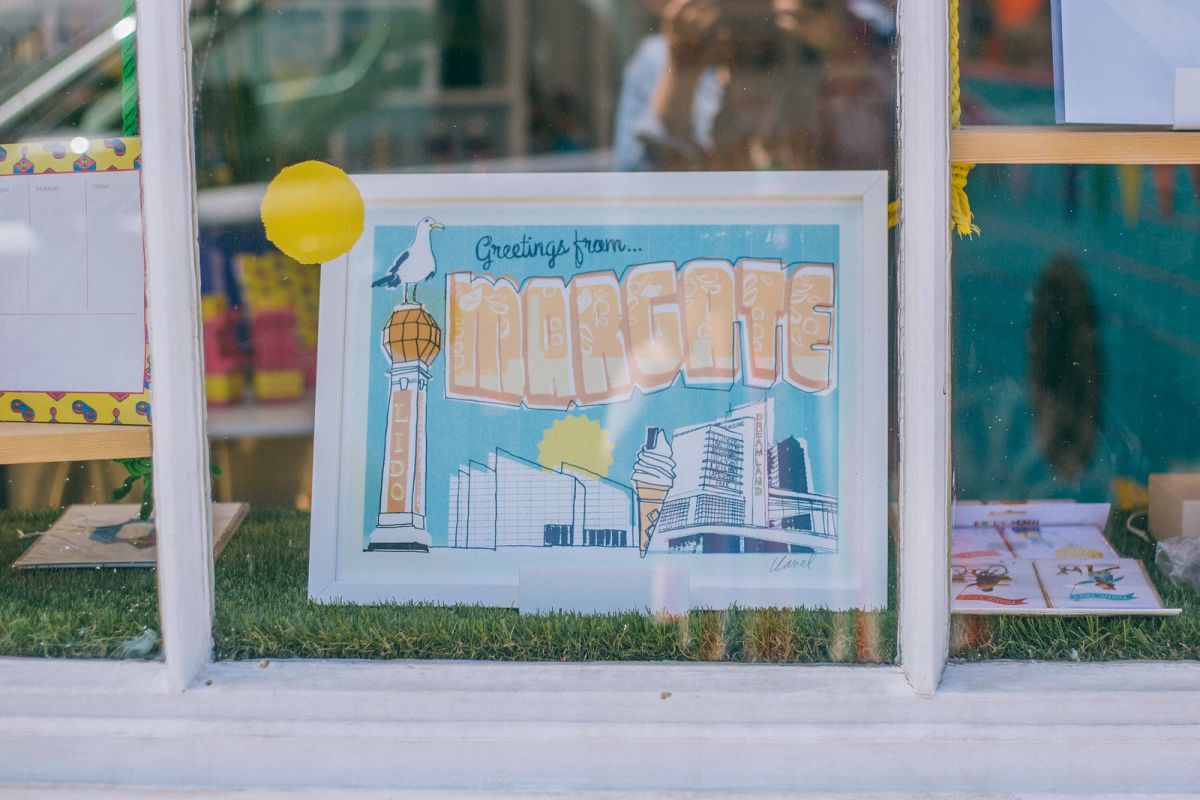 Coffee or Ice Cream
If you're enjoy the views of Margate from the many street side benches, then why not grab a coffee or ice cream? In terms of things to do in Margate, the town is no short of quality coffee places, but the two I would recommend is Proper Coffee House and The Margate Coffee Shed. If you're craving something more cold, then why not try Melt Gelato, which sits right on the water. My personal favorite was Ramsay and Williams an antiques and vintage shop with a seasonal artisanal ice cream bar!
Culture
If you're looking for things to do in Margate that involve a little less leisure and more exploring, then the town is no short of culture. Start with Turner Contemporary. It sits right on the water and you can explore contemporary art for hours. If you visit after hours in the summer, the cafe even offers a glass of wine before you peruse too! If you're looking for random things to do, then the weirdest thing I have ever come across was the Shell Grotto. A shop that leads to a passageway that is covered in shells all assembled in an intricate design. Once you leave and walk towards the old town, you will eventually run into the Tudor House from the 1500s!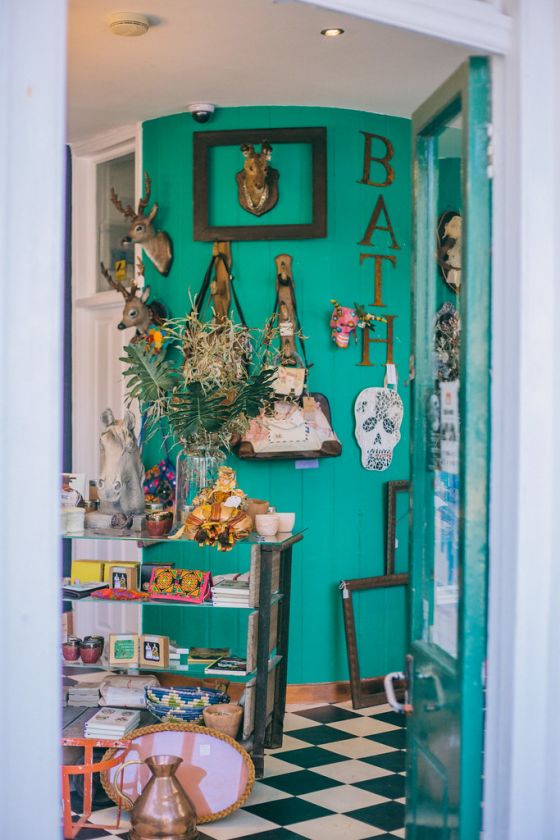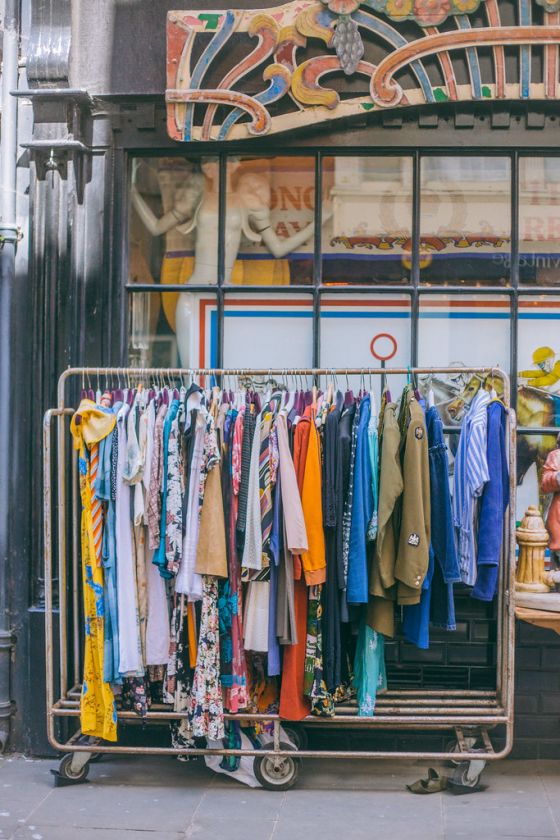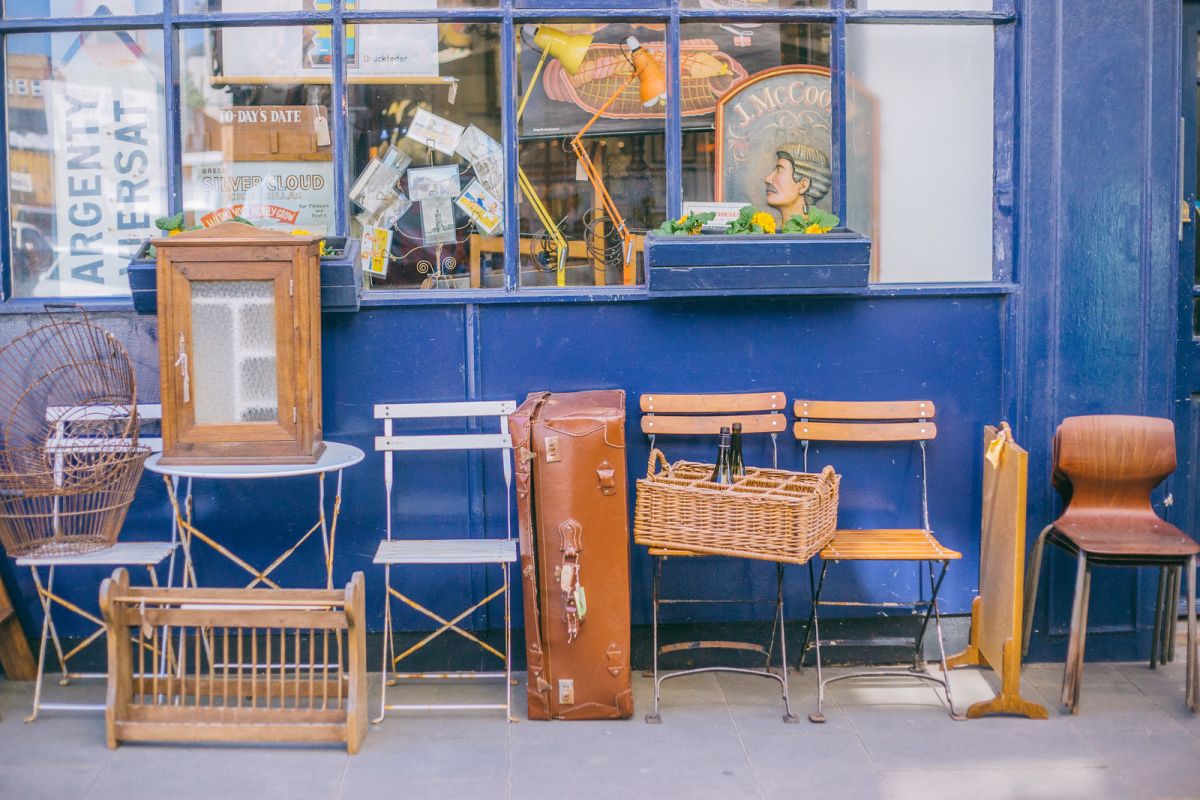 Shop
Some of the main things to do in Margate is to peruse the shops. Margate is home to many creatives and the collection of unique and specialized shops prove it. Here are a few noteworthy ones for me that I think you will like too! Moksha Therapies specializes in natural products and holistic treatments. I picked up some delicious hand soap from here made with sandalwood! Haeckles similarly sells natural skincare and fragrances, which makes it a great place to buy a present. Milkwood is a store that we got into right before closing and we were lucky! They specialize in hand poured candles made with essential oils and non-toxic materials. Finally, Little Bit Margate was recommended to me by a friend who knows I love all things color and fun!
Vintage
Of all the things to do in Margate, one thing would be vintage shopping. The shops are full of absolute gems from antiques and kitschy pieces to clothes and accessories for any style. My favorites were Paraphernalia have some really cool retro pieces that could be twins with any of the furniture from West Elm! Breuer & Dawson is full of high quality and carefully curated vintage clothes. Finally, Peony Vintage is the bright pink one you can't miss and it has the prettiest collection of vintage clothes and accessories for any woman!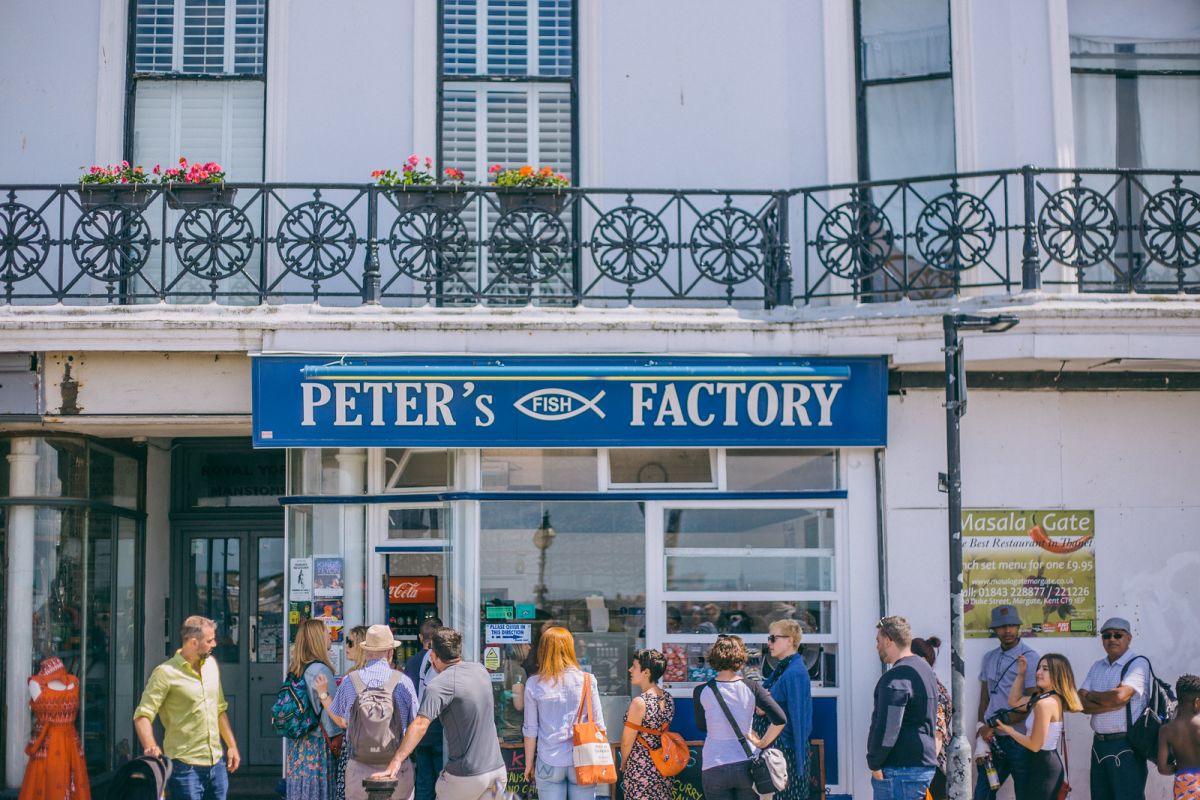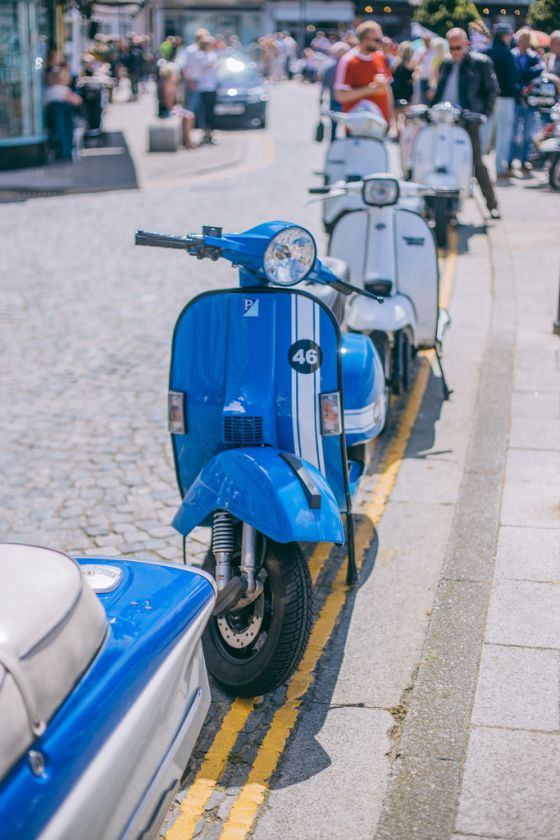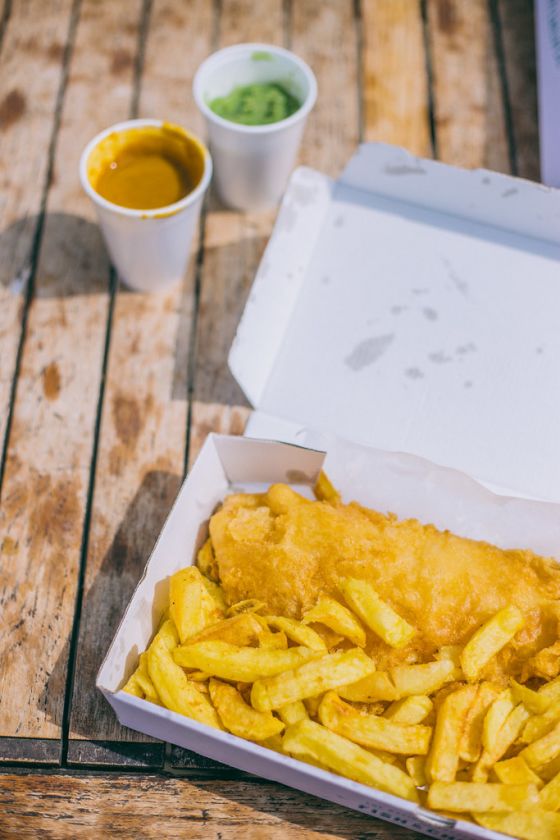 Food
Of all the things to do in Margate, the best would be food! I didn't get to explore too much since we were there for a limited time, but we did get to try some of the most suggested! Ultimately, we went for fish and chips and we got it at Pete's Fish and Chips. We knew it was good because the queue wrapped around the corner and I highly recommend waiting in it. The second is GB Pizza, which was quality pizza and makes the perfect meal after a day on the beach. Then there's Roost, which is Mel Mountfield's restaurant and puts any chicken shop to shame of course. The food is simple, local, fresh and even cater to vegetarians!
So these are all the things to do in Margate that were tried and tested by me. It's an easy trip to take from London and the perfect place to escape the city's hustle. Have you ever visited an English seaside town?