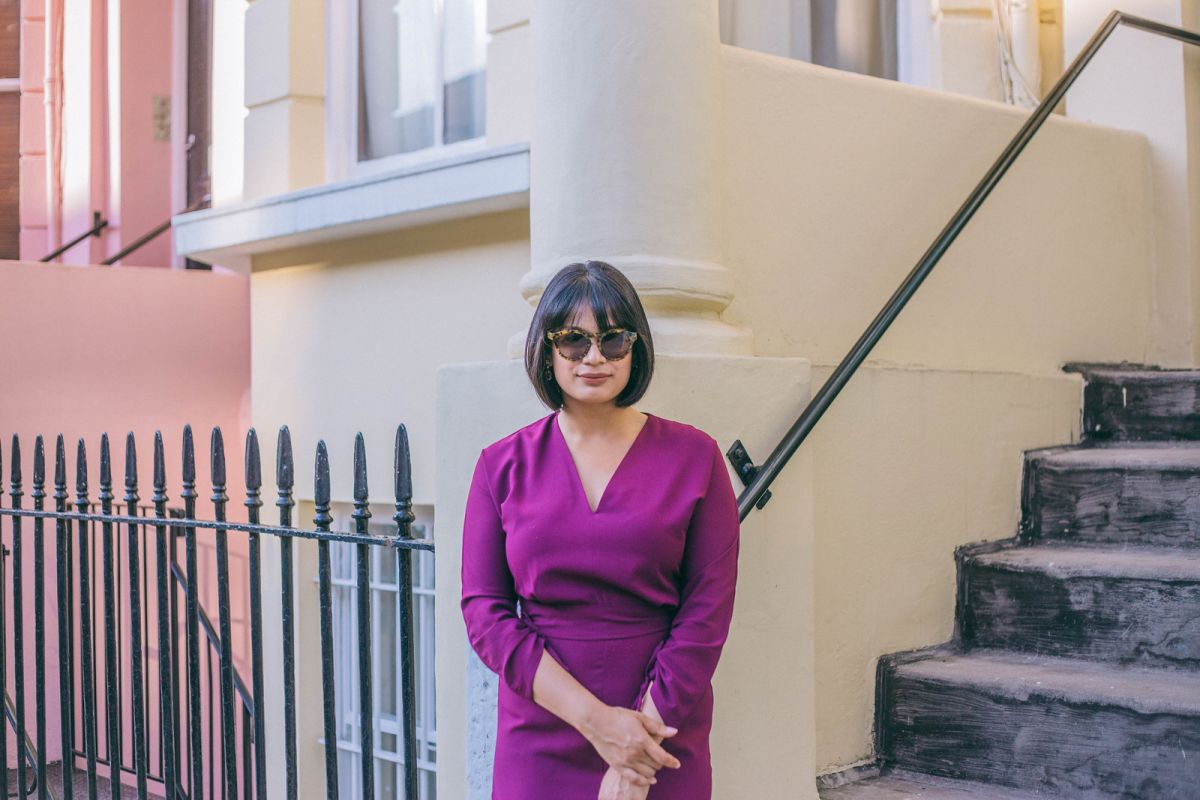 I'm sure you're aware, but I'm the host of a 'Colorful Notting Hill Photo Walk' for about a year now. It was last year that I realized I wanted to do something to support Smart Works, which started specifically to support the Caribbean women that put Notting Hill on the map with their colorful houses. After seeing plenty of bloggers showcase Notting Hill as an Instagram paradise, I wanted to adequately present it as an area of London that is so much more than that. My tour covers the 1958 Notting Hill race riots, highlights black-owned businesses, features murals and street art that visually protest inequality, and introduces customers to a little Notting Hill Carnival celebration!
I searched for ways of raising funds for Smart Works and found the Airbnb Experience platform to be the most straightforward. All I had to do was conceptualize an experience, apply to Airbnb and then start taking on reservations. Throughout my year, I learned lots about the platform, the host community, the travel industry and a whole lot about business along the way. In the end, I was getting lots of sales through referrals, made a few lifelong friends, learnt a lot about building a small company and made significant contributions to the charities I was supporting—all while doing what I love! If you're looking to start a side-hustle or build a strong passive income, then hosting an Airbnb Experience is one way of doing it if you do it well! So, I'm sharing all my advice on how to host a successful Airbnb Experience.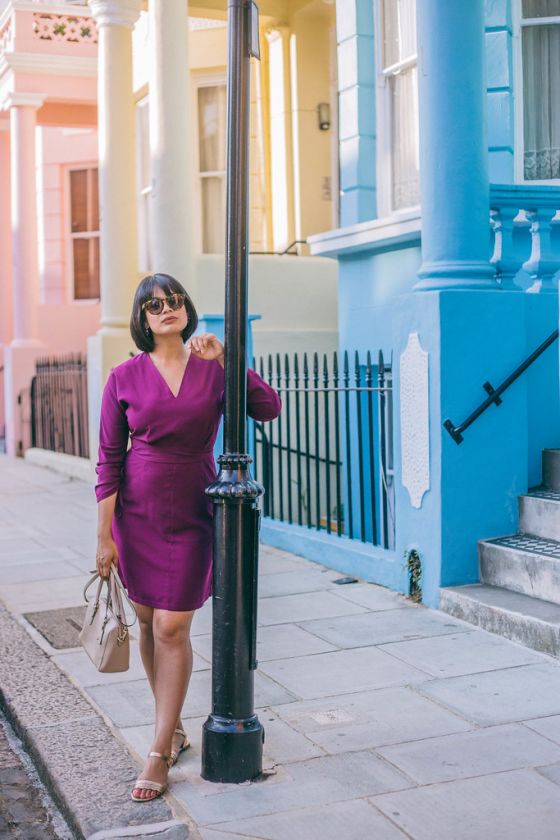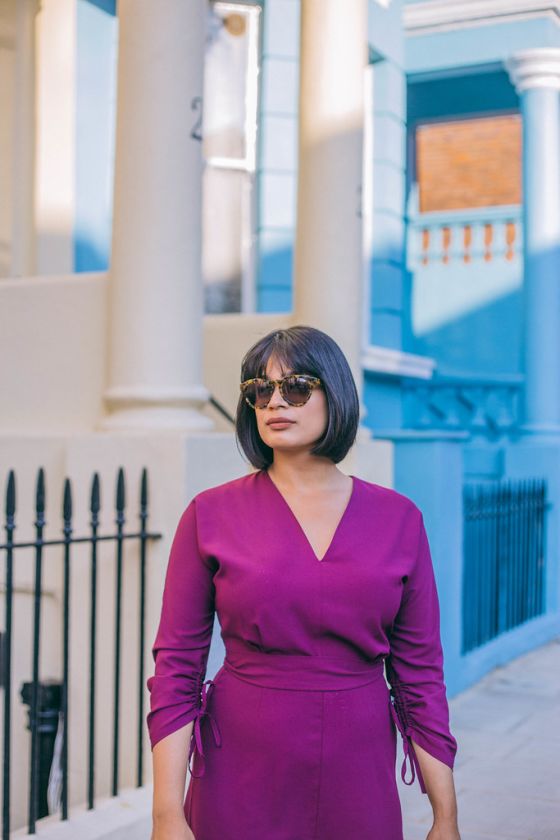 Market Research & Planning
This is a no brainer, but do a bit of market research and see what's out there on the Airbnb Experience platform in your city already. If you see something similar to what you would want to provide then think about how you can make it just slightly different. One thing I noticed was that a lot of the unique experiences that are completely different seemed to stand out the most to me. In London, these sort of experiences were a craft beer tour in an iconic market, Harry Potter walking tour and a night out in London!
Build Around Your City
Determine what your city or town has to offer and build the experience around it. Since most people my age find travel inspiration through social media, I knew Notting Hill was the best place for me to host my experience. Notting Hill is big and has a lot to offer. To any outsider, the area can be a bit intimidating. So, I curated an experience that took people around Notting Hill. At the time I created my Airbnb Experience, there was only one experience in Notting Hill that only catered to people interested in the market, so I built mine to do something just a bit different.
Rule of Three
I apply the 'rule of three' to everything related to my blog and even when providing assignments to clients, so my experience was not going to get the short end of the stick. The 'rule of three' is making sure your customer walks away with at least three things. Firstly, my experience is a guided tour of Notting Hill that provides my customers historical and modern day information about the area. Secondly, I provide help and advice on how to take the best travel photos with any device during the tour. Finally, I offer to take a few photos of each person at the end with my DSLR and send them over with a list of restaurants-bars-experiences recommendations to all my customers. Not only does this ensure you get a 5-star rating almost every single time, but also make it a completely fulfilling experience!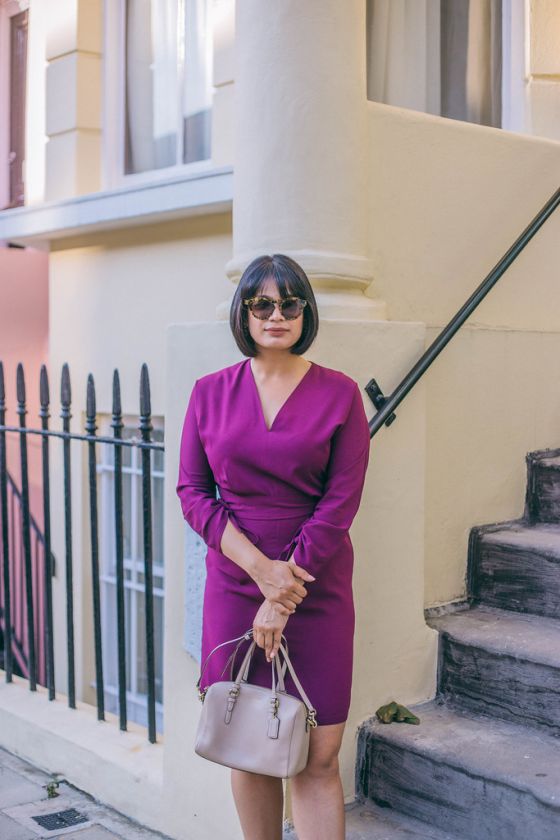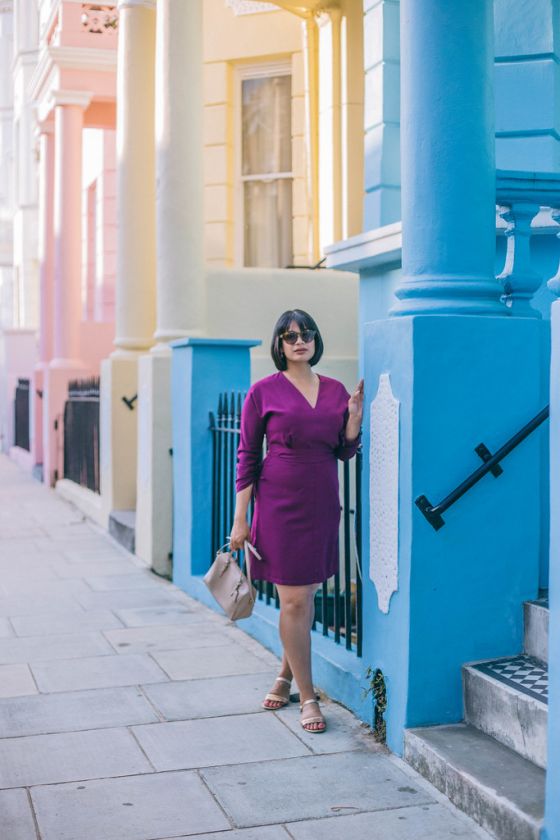 Marketing
One good thing about being on the Airbnb Experience platform is that Airbnb will promote your experience where it fits. I've had guests come on my walks telling me that they saw it in the Airbnb newsletter or suggested to them on the website after making another booking. But here are some failsafe ways that helped me also promote my experience.
SEO
Search Engine Optimization is a way to optimize your website to get organic traffic. This means that when a prospective customer goes onto Google and puts in the search terms "colorful notting hill" then my Airbnb Experience page will show up. I'm using the term SEO loosely and going to give a few easy tasks you can do to market your experience. This may not sound like a marketing tip, but come up with a title for your experience that people would naturally search for. It's why I refrained from naming my experience something like "pretty walk through a beautiful neighborhood," which sounds vague and not like a search result. Having your title be SEO-friendly will make your Airbnb Experience page visible!
Social Media
I would say that one-fourth of my customers come from social media. (Yes, I always ask how people found my experience and what compelled them to sign up.) You don't have to do all the social media platforms for your experience. I would say determine the platform that most of your customers would be on and stick to that. I know that most of my customers would be on Instagram and that is where I focused my marketing on.
Another thing you need to realize is that the average Airbnb customer is interested in an authentic experience and that is through learning from people about the culture and the place they're visiting. You don't need to create a whole platform just for your experience. I created an Instagram page so people go to know me and what I'm interested in. I made it colorful and a place where people can learn about diversity, and that is exactly what Notting Hill is made up of. In the end, people invest in you and not just the experience. You can create a unique hashtag for your experience or a whole page dedicated to it. I didn't do either. Instead, I created a platform for myself and shared bits about my walk, customers and unique facts on Instagram and Instagram Stories.
Hashtags
If you plan on using Twitter or Instagram to market your experience, then definitely use hashtags! Try to use a combination of hashtags that are used by the tourism board of your country and city, unique to the experience itself, and applicable hashtags that your ideal customer would use. For example: I would use a combination of hashtags like #visitlondon #lovegreatbritain (country & city specific), #photowalk #airbnbexperience #nottinghill (unique to experience), #dametraveler #prettylittlelondon (ideal customer would use).
Algorithm
Most people get hung up on the algorithm and believe that the Airbnb tech guys are out to keep them from a flourishing business. The answer is that you can control the algorithm just as much as the tech guys, but in totally different ways! Here are my tips on how to beat the algorithm:
Always try to aim for a 10-star review, this will ensure you will get 5-stars. Higher the rating, the more appealing it is to guests! Go the extra mile, keep up with customer service and apply the "rule of three."
The more clicks onto your page the better! I always add the link to my Airbnb Experience on a swipe up on my Stories or in my Instagram bio and add a call to action. This means that I encourage people to sign up. You can entice them by changing up the images on your experience, decreasing the price for a particular day, or just sharing the link after sharing a few photos from your experience that a guest took. More clicks means you will move up the ranks and there's a likelihood someone will sign up!
Add as much availability as you can! I usually provide up to 6 months of availability. For each day, I provide up to 2-3 time slots. I offer more time slots for summer days because the sun sets a lot later. Depending on what time someone signs up for, I'll remove the other time slots I've made available for that day. (I only do 1 walk per day.) The more availability you have, the better the chances of you being seen by a customer!
Customer Service
This is the most important factor of all and impacts every aspect of your experience! Quality customer service will compel people to talk about your experience to others, give you 5-star ratings and overall grow your experience. When I spoke to guests about their experience with Airbnb and the Experiences platform most of them often said that they loved it, however had issues with either hosts contacting them or hosts not being friendly enough. So that leads me to my first piece of advice…
Communicate
I have an automatic welcome message that outlines meeting place and time the moment someone signs up. 2 hours before the scheduled experience, my booking time is closed and I reach out to my group with a hello and let them know what I'm wearing so they can look out for me. At least some communication is set up! Let your customers know as much as possible. Is there construction going on near the meeting place? Are you wearing a fun color? Is the weather supposed to clear up?
Know Your Customer
Right when I meet my customer I introduce myself and ask them who they are and where they've come from. From there, I explain the plan for the walk and then we start walking towards Portobello Market. I'm lucky and have a 5 minute walk before we reach the first "location" where I share some history about Notting Hill. On that 5 minute journey, I try to get to know my customer as much as possible. Where they're from, why they're visiting, for how long, what they do, what they're studying, lots of basics. This makes them feel involved as well as helps me cater my walk to their interests. I also know that Americans have a high standard for customer service, Italians are very family oriented, Germans are fascinated by the history, ages 19-28 are interested in Instagram photos, women love color, men love the foodie stops—I know these are generalizations, but this does give you a better idea on how to get that 5-star customer service rating!
Magic Words
Very simple. Learn to say please, thank you and I'm sorry. Start by saying thank you for signing up and end with it too! I also offer a "can I please ensure you get to your next destination safely?" And advise them on how to get to their next destination. Finally, always apologize for any inconvenience even if it wasn't in your control.
Are you an Airbnb Experience host? Would you be one? What advice would you give? You can also sign up here to be an Airbnb Experience host!