Tis the Season
I can't believe the season for cozy evenings, thick jumpers and mince pies is here! I do love the festive season because I feel that everyone has a bit of a pep in their step. Though my holiday season is going to be a tad bit warmer, I still love that this time of the year brings people together in some capacity. Since I'm home, my parents decided to host all our closest family friends to spend an evening with us. I grew up with my parents throwing holiday parties. We don't necessarily celebrate a particular holiday around this time of the year, but we love just getting together for some festive foods we would most definitely need an occasion for. Each year, no matter where I am, I try to re-organize my closet and give my home a few cozy touches just to get into and ready for the festive season. So, here's my list of what I've been eyeing and you should be looking out for!

Sweaters
Who doesn't love a good comfortable sweater for the cooler weather? Even though it will be too warm, I'm still investing in a few lightweight sweater to get myself into the sprit a bit. I love going for a simple white or cream cable knit sweater. It's a piece you can style in so many ways and wear it year after year without look outdated. Dress it with a midi skirt and boots or with some tailored trousers and flats.
Winter Coats
Nothing is more romantic that grabbing a cup of hot chocolate and feeling completely cozy in your big winter coat! Two winter coats I can't live without are my teddy coat for a touch of chicness and a big puffy coat for those rainy or snowy days.

Over the Knee Boots
I didn't have over the knee boots last year and they were the first year I didn't have them. I found it quite difficult to style my shorter dresses without feeling too cold. Tights just didn't cut it! Over the knee boots are perfect for those short dresses or if you're looking for a bit of extra warmth. I prefer the short heel, but the flats are just are effective.
Holiday Dresses
As I mentioned, the festive season is full of holiday parties and events. I try to have a few holiday dresses that I rotate around. First, I love having a sweater dress in the closet. These can easily be worn from day to night and look perfect for the festive season. I keep one casual festive dress, a lavish one with sequin of course and an office friendly one too! I've shared some ideas for festive season outfits and how to dress comfortable and stylishly.
Jewelry
Nothing screams holidays than a bit of bling! I prefer to buy and receive jewelry around the holidays because there are often really great deals around the holidays and there are new styles being introduced! Most of my jewelry have a bit of a sentimental touch to them. Two necklaces I've received from oNecklace were a medallion necklace that is engraved with the modern Green word, "meraki" meaning leaving a piece of yourself in your work. The second necklace is an allegiance to my hardwork at learning the Arabic language, so I got Arabic name necklace!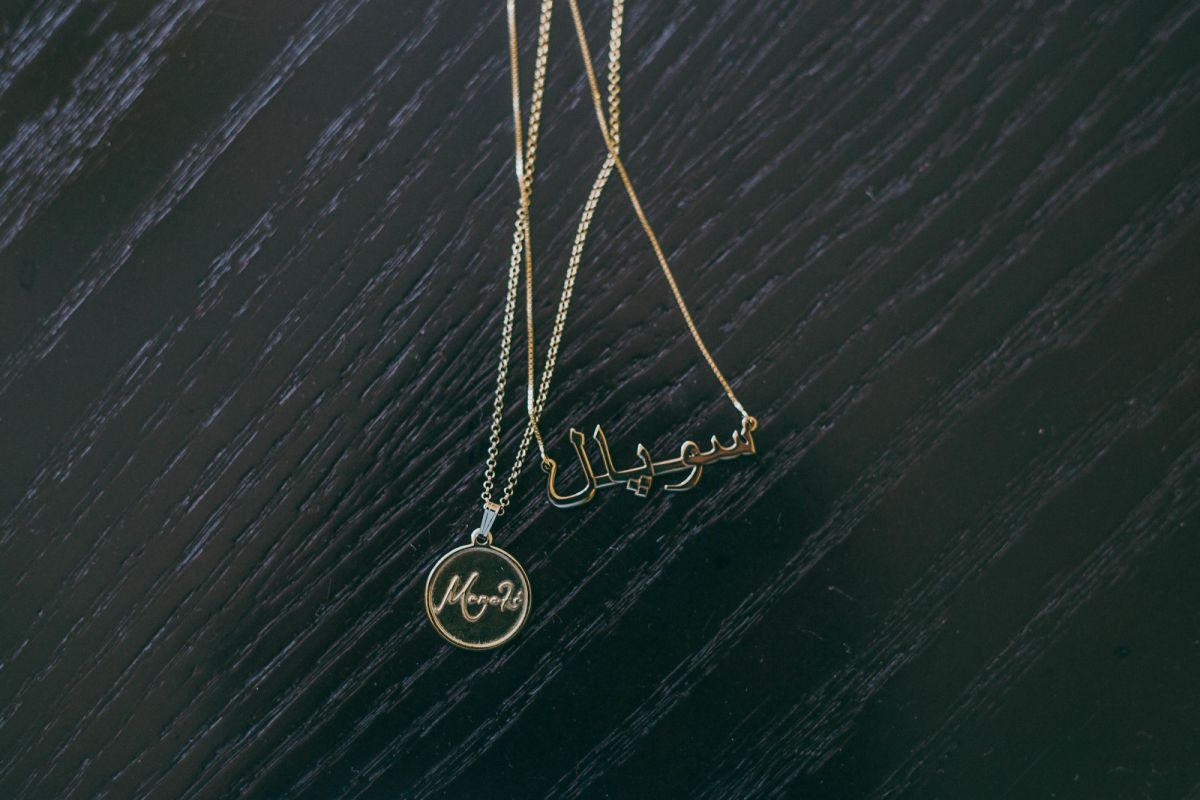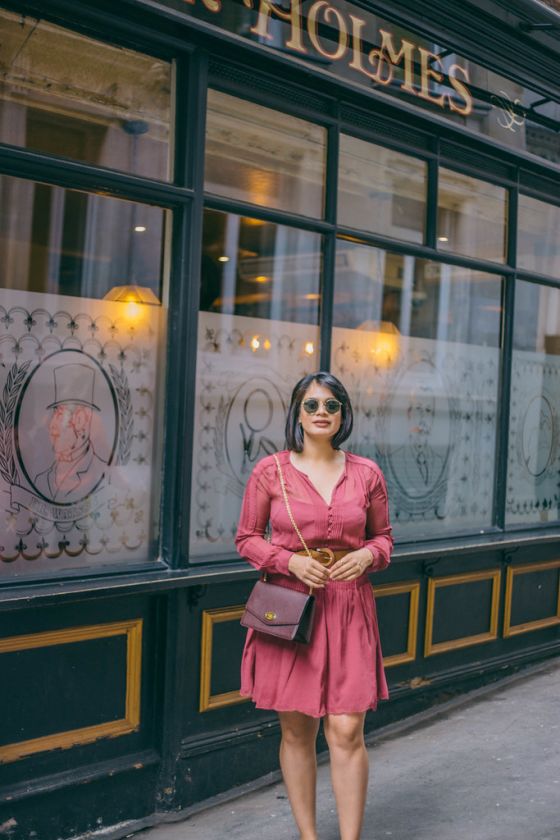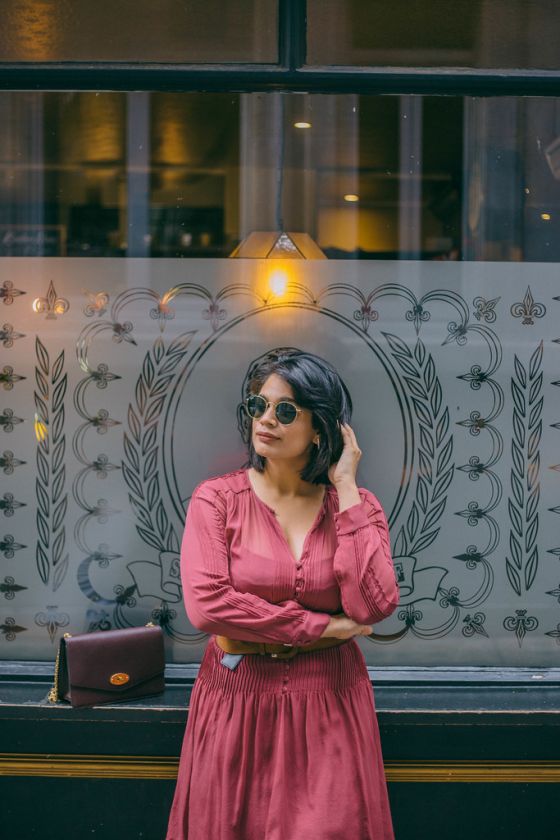 Christmas Decor
This is a given. I don't tend to go overboard on the Christmas decor because I'm currently not investing in too many things since my life seems a bit transitory. Some twinkling lights and some pretty ornaments do the trick for me! Are you more of a big decorator or a passive one, like myself?
Blanket
I love the cooler weather and love snuggling up in the cooler weather even more! I tend to burn through books quickly and find that a big comfy blanket does that for me. When I was living in London, I realized that I needed to have a few heavy blankets for the cooler weather and invested in a few that were perfect with a nice big book!
Candles
I don't naturally think to burn a candle throughout the day or when I'm doing a bit of self-care, but festive scented candles are what I live for during the festive holiday! This year I picked up a ginger spice one as it takes me back to my travels to Stuttgart and Vienna.
There you have it! My easy checklist on how I prepare for the festive season complete with everything I've been eyeing up. Let me know what you would add to this list or share your equivalent posts below.