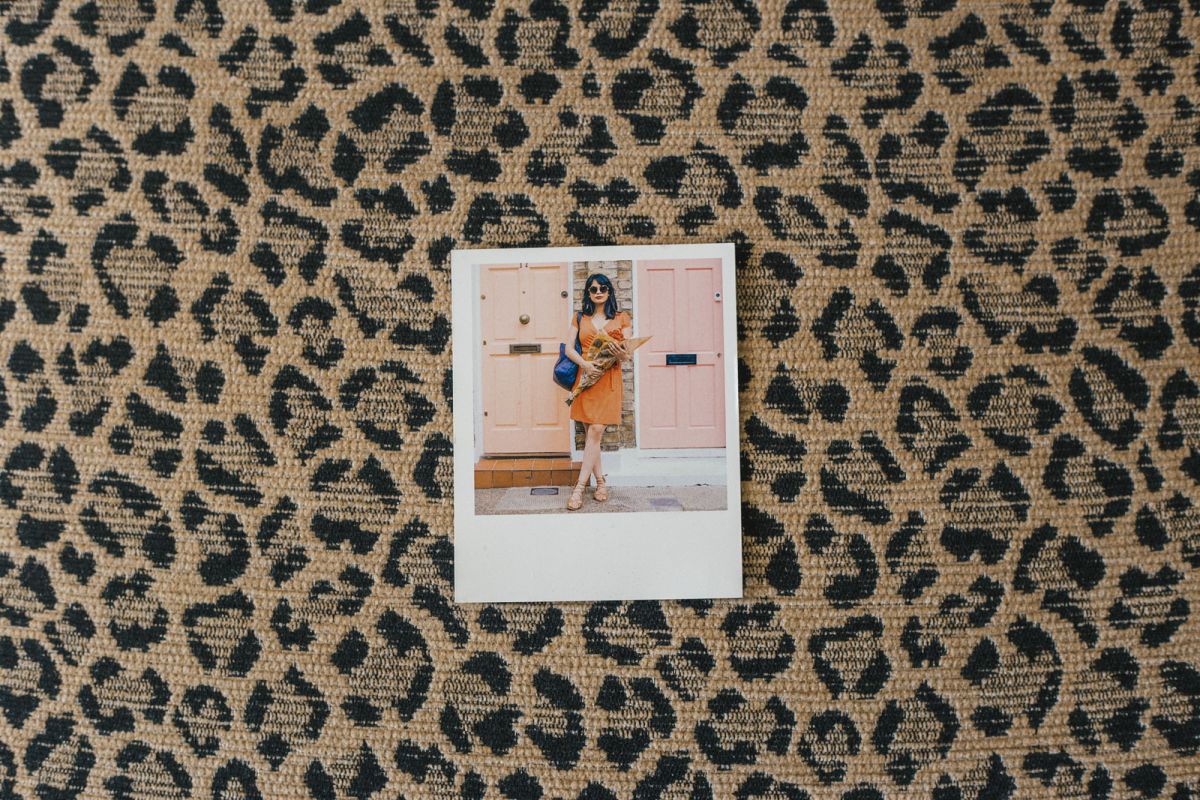 I'm a creature of comforts and one that is loyal to favorite beauty products. Very rarely do I change up a routine, but if I do then it's for something worth it. I've never done a list like this before, but I wanted to share my top 10 favorite beauty products. Now there are two things to note here. The first is that this list will combine both makeup and skincare. The second note is that I have loved many of these products since before 2019 and if they're new to me then I've used them for the majority of the year, bought multiples, or don't plan on replacing them anytime soon. So here are my favorite beauty products of 2019.
I used to love Amazing Grace and wore it for years. I received the Pillow Talk lip cheat in a press package and did really enjoy it, but never really wore lip liner to appreciate the color as much. It wasn't until Pillow Talk came out in the Matte Revolution lipstick collection that I fell in love with the color even more than Amazing Grace! It's one of those pink nudes that look good on just about anyone. My lips have a darker pigmentation and it's the only matte lipstick that provides coverage in one coat. Also, you may notice that Charlotte Tilbury's model line up is quite culturally inclusive and Pillow Talk is honestly amazing on any skin tone! I am on my 6th tube already and trust me when I say that a little goes a long way!
If you're looking for a great dupe, the L'Oreal Erotique is a great alternative that is easy on the wallet. I've only seen it in the UK, but I've heard the US equivalent is L'Oreal Caron.
One of the easiest and cheapest things to replace when you're starting a clean beauty journey is your face cleanser. It's how I started because I knew it would be less intimidating. When I first tapping into clean beauty, there weren't many options until only a year later. Avene has been my cleanser of choice for about three years now. One bottle lasts me about a year and I use just a small amount to cleanse my face, neck, and decollete. Compared to other clean ingredient cleansers, it lathers well and doesn't have foaming principles! Another reason why I love the Avene Cleanance cleanser is that it works on all skin types. My winter skin is often really dry even though I usually have combination skin. During my period, however, I have an oily nose and forehead.
I barely used Amazon when I was living in London and oftentimes Avene was sold out at my local chemist's shop. On a few occasions, including whenever I traveled, I picked up the Simple Kind to Skin Refreshing Facial Gel Face Wash. It's also soap-free, removes excess oil and revives sensitive skin the same as Avene. The only reason I didn't continue purchasing it is that it ended up being a tad more expensive as I went through it a lot quicker than my Avene cleanser.
I can't remember my life before Nuxe's dry oil and I'm not even being dramatic. I remember long ago being gifted a very small bottle from a family friend and then I sought high and low for it. It wasn't until I went to graduate school in the UK did I finally get my hands on a bottle in 2012 and have used it every day since then. I usually use it as a moisturizer and if I need a bit more hydration, I layer it under a light moisturizer. I love it so much that I even shared 5 ways I use the Nuxe dry oil on YouTube!
Once my Nuxe dry oil runs out, I plan on replacing it with my e.l.f Nourishing Facial Oil that I picked up a few months ago for my travels. Not only are all the ingredients sustainably sourced, but the impact is almost the formula is packed with a lot more than Nuxe! I'm sure you'll see it on my favorite beauty products list next year!
When I broke out in hormonal acne about 6 years ago, I was trying all sorts of products to ease the inflammation before I saw a dermatologist. One thing I noticed was that exfoliators either come too coarse and drying or too hydrating leaving a film-like feeling on top of my skin. Codex is a new brand that found that happy medium between the two types of exfoliators I just explained. It's another one of those products where a little goes a long way, so it's ultimately worth the price tag. It's gentle enough to use every day (hello, public transport commuters) and contains plant-based ingredients to combat large pores and redness. I think what I loved the most was that the little exfoliating bits are jojoba grains! Not surprised it's one of my favorite beauty products.
I only started using the Codex exfoliating face wash 2 months ago, but before that, I was using the First Aid Beauty Facial Radiance Polish. I still love this product and travel with it. The only major difference is that the granules are a bit bigger than Codex's so I have to use a bit more product. Price-wise, I'm not sure this is much of a dupe. But it's a great alternative!
I've come a long way with makeup. London was a bit of a wakeup call because I was the girl who wore cherry flavored chapstick as a lipstick for nights out. I also didn't own a single brush and just used my fingers to apply everything. Five years later and I would say that I'm still low maintenance when it comes to makeup and tries to look for make-up that allows me to make a big impact with little effort. The BareMinerals BarePro Glow Highlighter is one of those low maintenance products that makes a big impact on your makeup. I like to add a little to my tinted moisturizer and blend on the back of my hand before generously applying it to my face and neck. It gives your skin a healthy glow and a dewey look! I have both Whimsy and Fierce.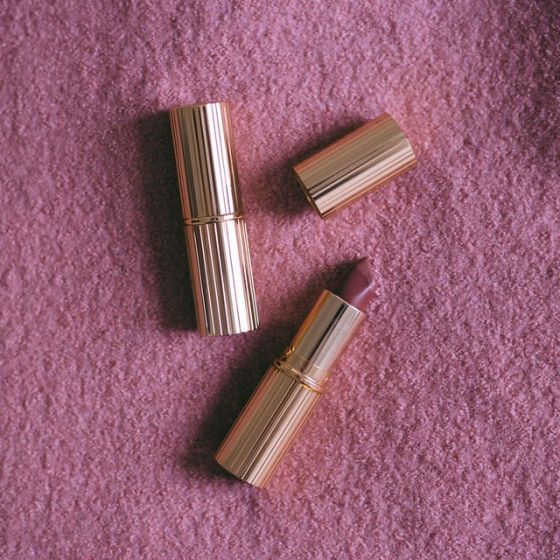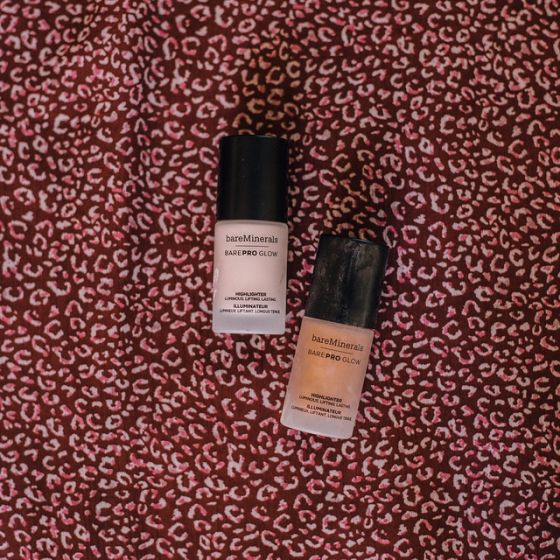 You all know I'm a big fan of the no-name Cortas Rose Water. It's always in the cooking section of Indian or Middle Eastern grocery stores. I've been using the rose water for about a decade now and have even dedicated a whole blog post to the different uses. I've tried several rose water toners before, but find myself going back to Cortas. I write about rosewater benefits and how I use it in another post, but I would like to reiterate that rose has a lot of healing and antibacterial properties that have truly enhanced my skin's appearance.
Zoya Nail Polish is the only nail polish brand I wear and will support and no favorite beauty products list is complete without it. Not only is it "Big 5" chemical-free and vegan, but it's a revolutionary formula in the clean beauty industry. Their Glossy Seal Top Coat is fast drying, super glossy, and lasts a long time without chipping or peeling! When I'm traveling, I take the glossy seal with me and will reapply every two days to get that "just polished" look. It takes the cake in terms of favorite beauty products
I was a bit hesitant to add this to my list of favorite beauty products because it's not technically FDA approved, but this clay mask was a game-changer when my skin was having a meltdown when I first got to Florida. The heat and humidity clogged up my pores and constantly left my skin feeling oily and looking dull. I used the Pure Biology premium clay mask twice a week for the first month and then went down to once a month, which made a major difference. The formula is packed with retinol, collagen, kaolin, Vitamins B, C and E. It's one of those clay masks that's not over-drying, so it's great for all skin types. I ended up buying it in November again because my entire family is hooked on it! You get a lot for the price as well.
I'm trying my best to be more mindful of the planet and have made great strides in the last 2 years. One thing I'm working on now is cutting down on the waste that comes from my skin and beauty routines. I've been using reusable cotton pads for my skincare regimen when applying toner and cleaning up makeup residue. I clean everything with my normal clothes and it's completely fine! I would say that the reusable cotton pads are a lot softer on your skin too. I still use regular cotton pads when removing nail polish, so please do let me know if you know a better alternative!
I made this change in 2017 when I realized how much money I was using on makeup balms and removers. Not only was my wallet-thinning, but I found products to be irritating my skin. I gave the microfiber towel a try and was surprised by how well it worked! Now I don't use foundation, so I've not tried it with that, but it does remove 95% of my eye make up. I then go over with micellar water and a reusable cotton pad if I'm wearing heavier makeup, but it's usually just a bit of residue that needs cleaning up. I also throw this in the same wash as my casual clothes and pajamas.
What are your favorite beauty products?