London is one of those cities that you can visit over and over again. It's a city that's constantly evolving, growing, and provides something for every type of traveler. Since being back in America, I realize that Americans tend to travel frequently to cities they love and want to explore more of. London is one of those place. So if you're looking to revisit London and want something more to do, I'd highly suggest taking day trips from London. Not only are day trips from London so easy to take logistically with just a train, but you will be able to experience so much of England! Indeed, the weather can't be perfect, so I'm making a list of all the day trips from London you can take based on the weather conditions you have. I do admit that all these places are amazing no matter what the weather conditions are!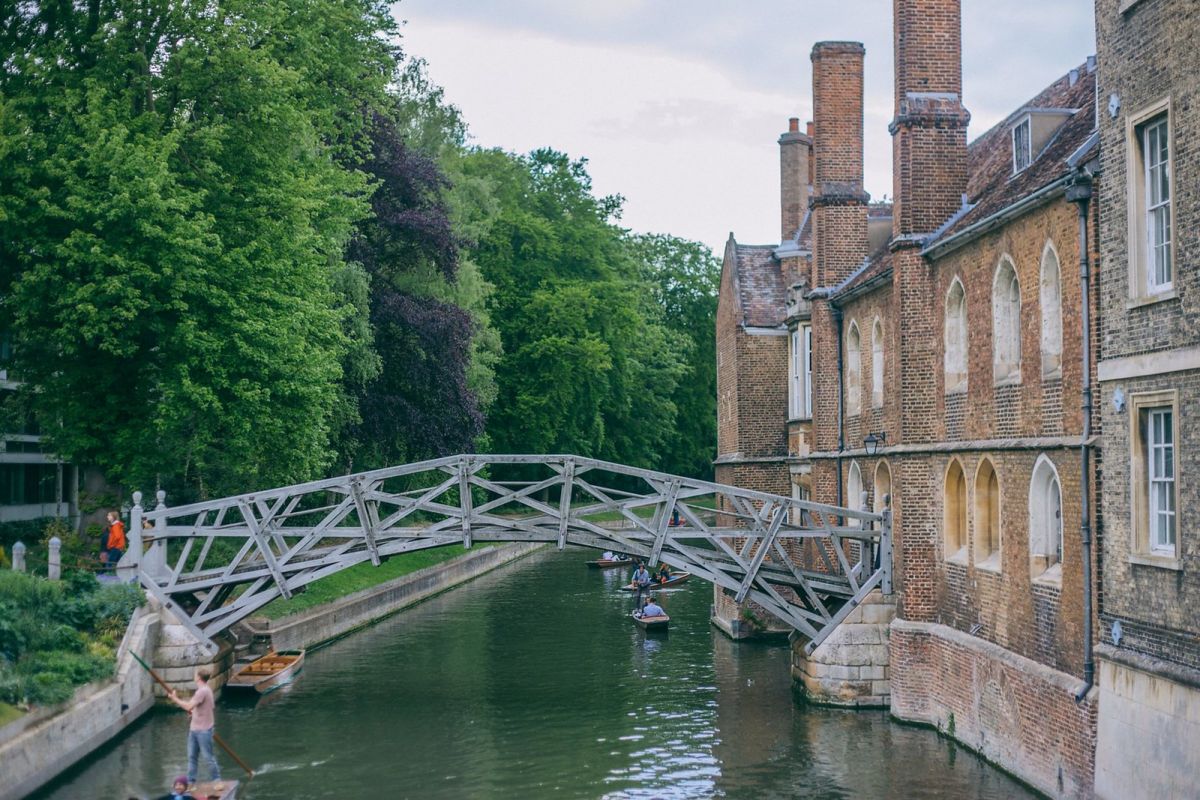 Day Trips from London for Cooler Weather
Cambridge
Cambridge is one of those quaint towns that have so much hustle and bustle thanks to the university and surrounding township! In the summers, you can spend it outside on the many parks and lawns and in the winter you can spend it hopping from pub to cafe to shop. It has lots to offer, but I love it most in the autumn season when it's not too cold, but not too warm, but just right in the temperatures to enjoy all the activities including punting on the river! It's especially exceptional because of the fall foliage turning different shades of red. Here's my guide on things to do in Cambridge in one day!
Oxford
I love walking the streets of Oxford. It's one of those places where you can feel the history around you! If you're new to taking day trips or pressed for time, then I suggest going to Oxford. Not only is it y easy to get to from Marylebone or Paddington stations, but also the perfect size to explore in a short amount of time. The university campus is compact enough, so you're not forced to be outside getting from one place to the next. Check out my recommendations on what to do in Oxford.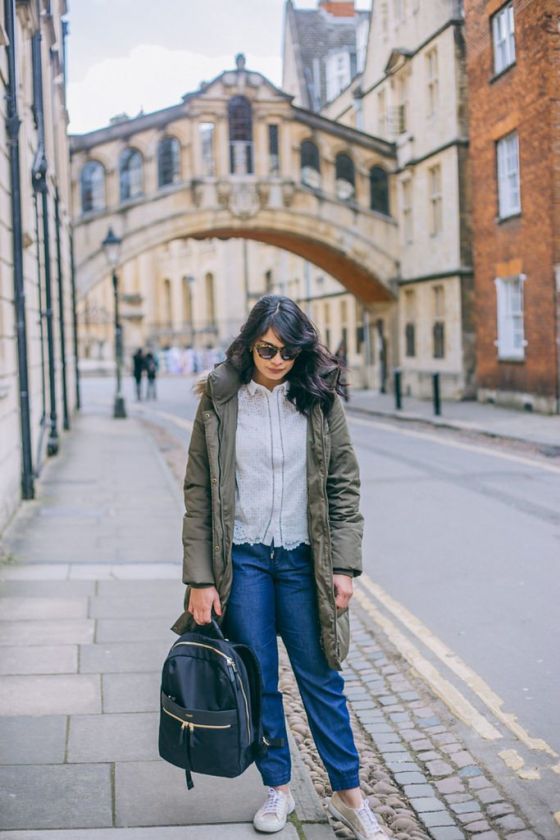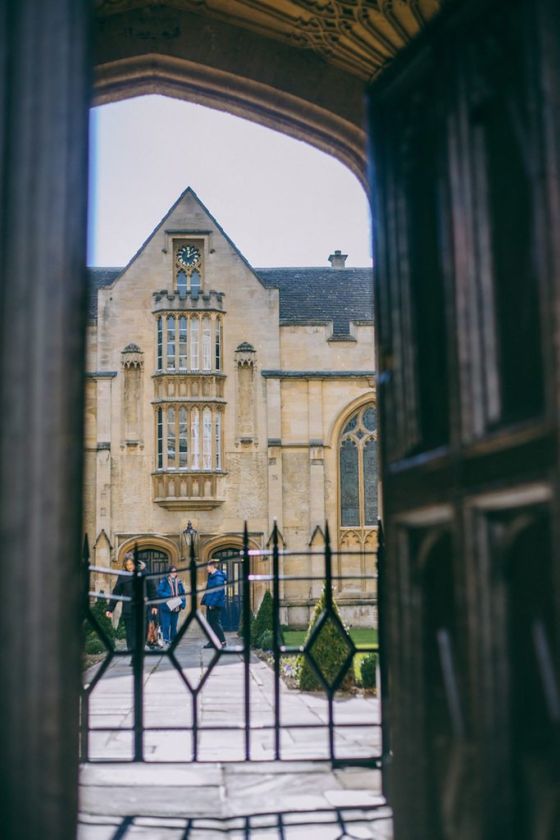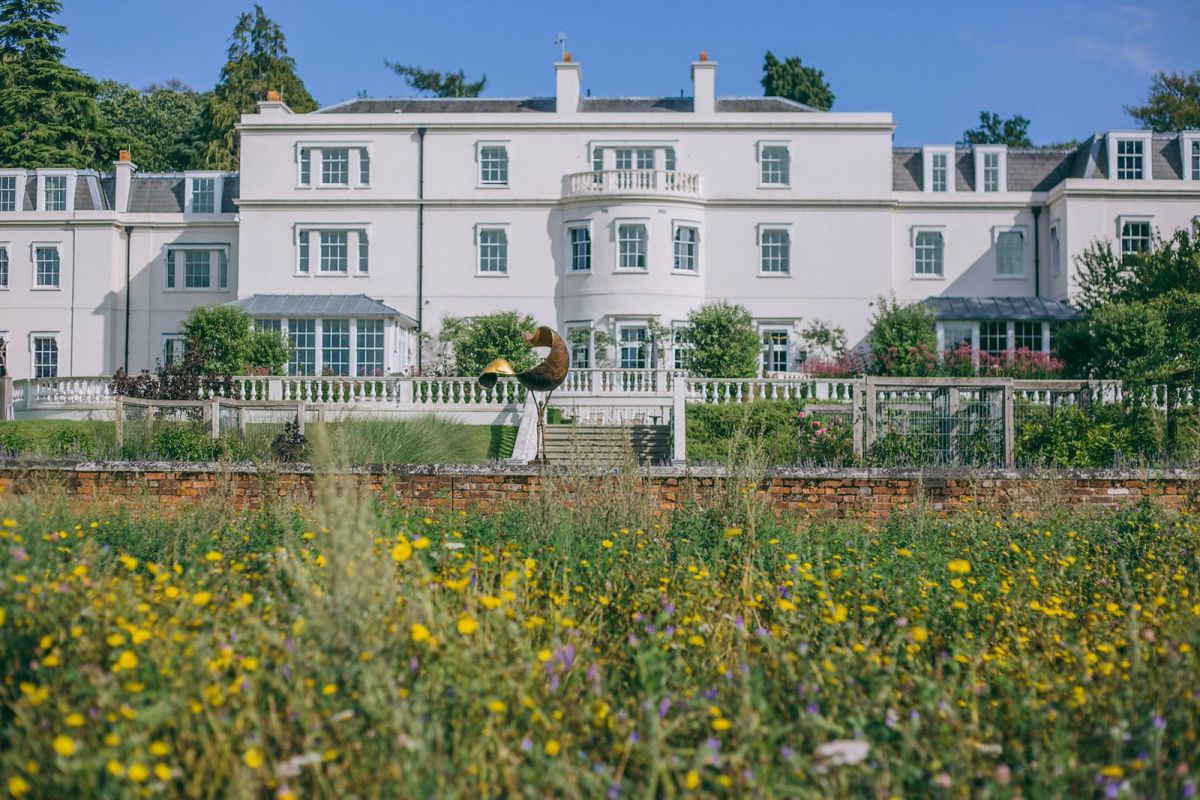 Coworth Park
I don't think you'll see this on many day trips from London lists and it's probably because it's a special and very charming one. I was dying to get away from the city for the day and didn't want to put in the effort on what to see or do in a specific town or city. If you've got a car, or don't mind changing platforms on a train, then I would highly suggest going to Coworth Park for the day to enjoy an afternoon tea, the spa, and a walk around the grounds. Perfect for a cold rainy day! Check out the memories and scenes from my afternoon tea at Coworth Park!
Windsor
The Royal Family is the highlight of so many peoples' trip to London. To get a bit of cultural enrichment, I would suggest spending half a day at Windsor to see Windsor Castle! The castle and grounds are huge, so it's the perfect escape for a super wintry or rainy day if you're not keen on exploring one of London's museums. Be sure to check out all my tips and advice on visiting Windsor Castle!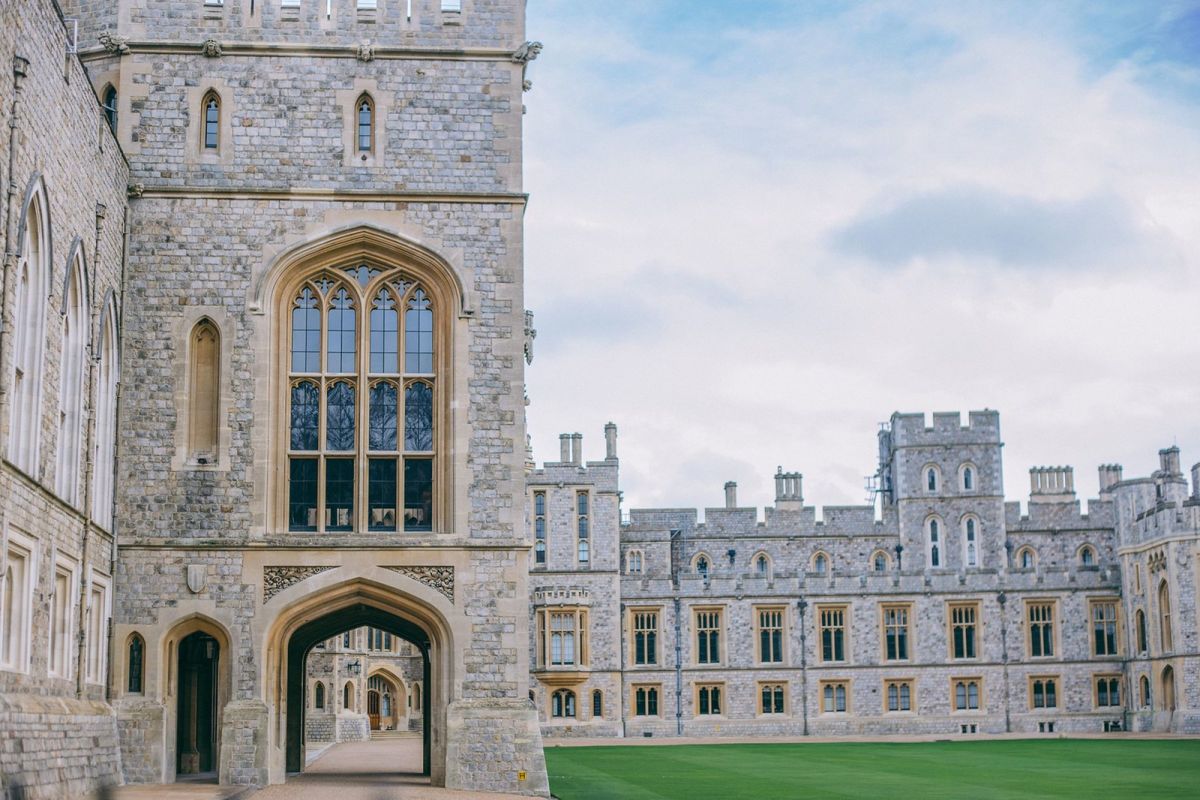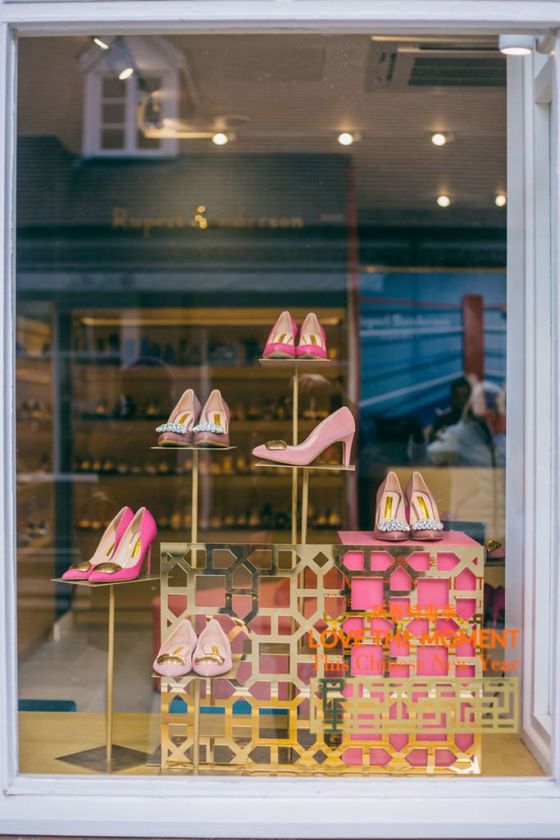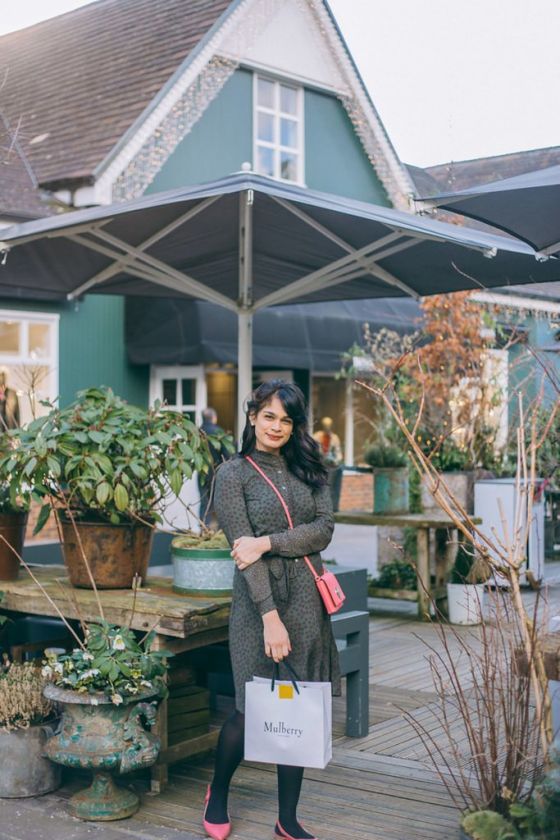 Bicester Village
Looking to get away from the crowds to leave you shopping at peace? The best day trip from London for shopping is Bicester Village! It's the destination for all your designer outlet shopping. I love how similar to London it feels from having all the European designer shops you've been lusting over for incredible prices along with restaurants and cafes to accommodate all your needs. If it's raining or freezing, the train stops right at Bicester Village, so you don't have to worry about battling the weather! I've highligthed all about my luxury shopping experience at Bicester Village!
Bath
This is easily one of the most popular day trips from London. The architecture is gorgeous, it's small enough to complete in a day, and it gives you that quintessential English experience we're all looking for. Similar to Oxford and Cambridge, Bath doesn't require too much walking around outside as most of what to see is in good proximity from each other. The cooler temperatures, however, make it a cozy visit. I visited both in summer and winter and preferred to spend the day walking around the city, having cake at a cafe, doing some sightseeing, and popping into a shop or a pub. I've highlighted all the must see and do in Bath here!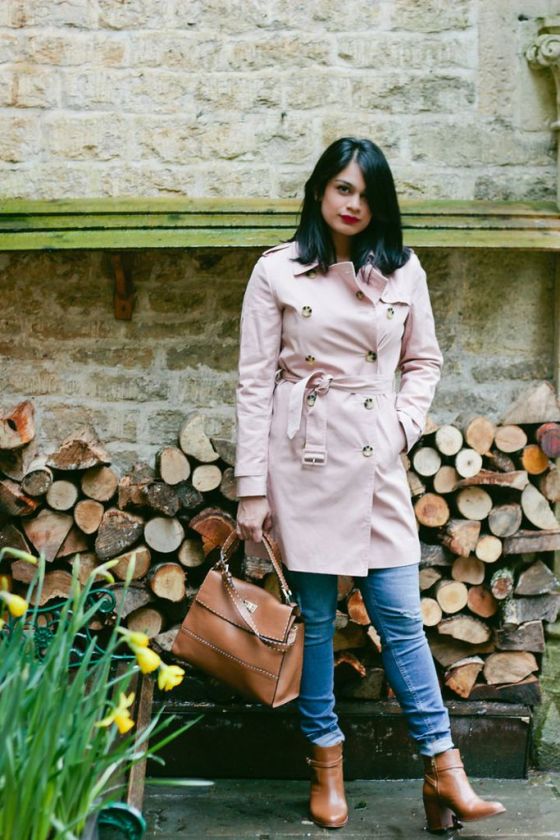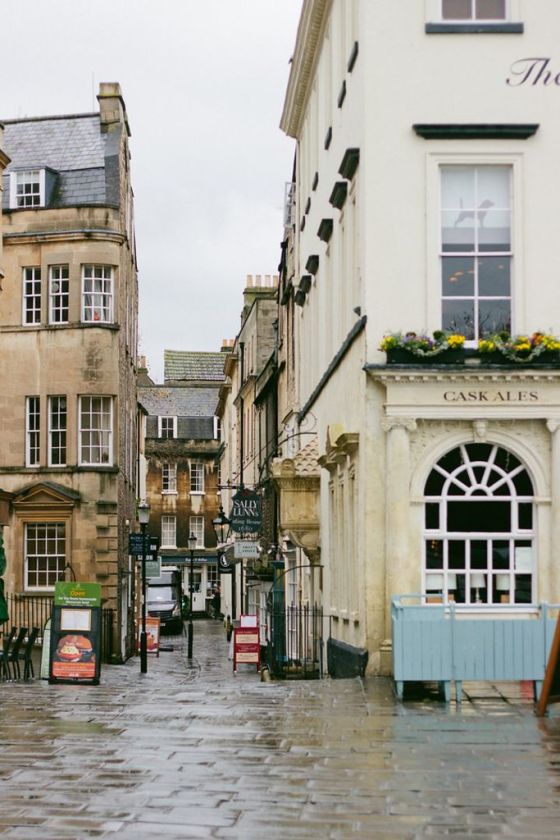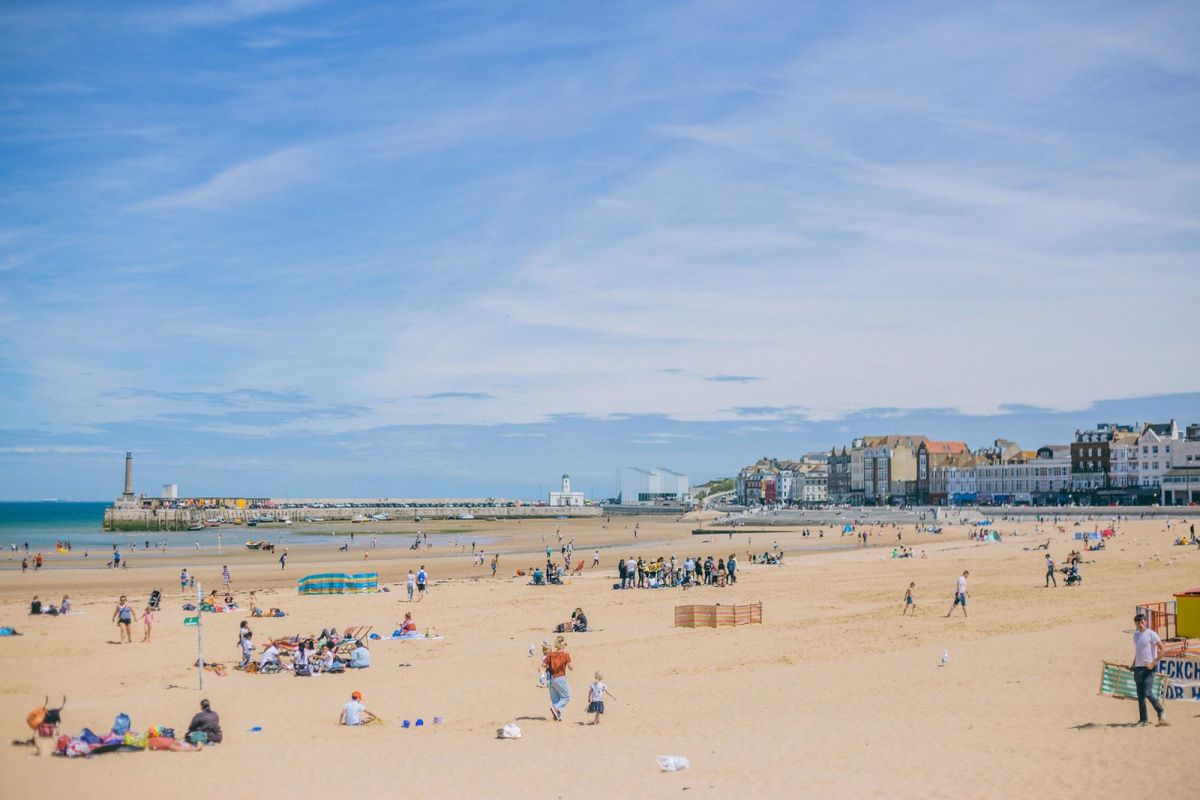 Day Trips from London for Warmer Weather
Margate
You shouldn't be surprised that the summer season can be magical in England. It is an island after all! Since days are super long during the summer, I love heading to some of the coastal towns of England. Margate is one of those towns where you can explore, chill, and eat on your own time. Though there are some cooler weather activities like the museum and some shops, I'd go for the beach scenes! Be sure to read up on the 7 things to do in Margate!
Whitstable
Of all the coastal towns of England, Whitstable has got to be my favorite. It's very easy to get to from King's Cross, has a great community surrounding the arts, and has lots of fresh seafood! If you're looking to get away on a hot day and don't want to be a beach bum, then Whitstable is your place! Here's my full breakdown if you're looking to do a day trip to Whitstable!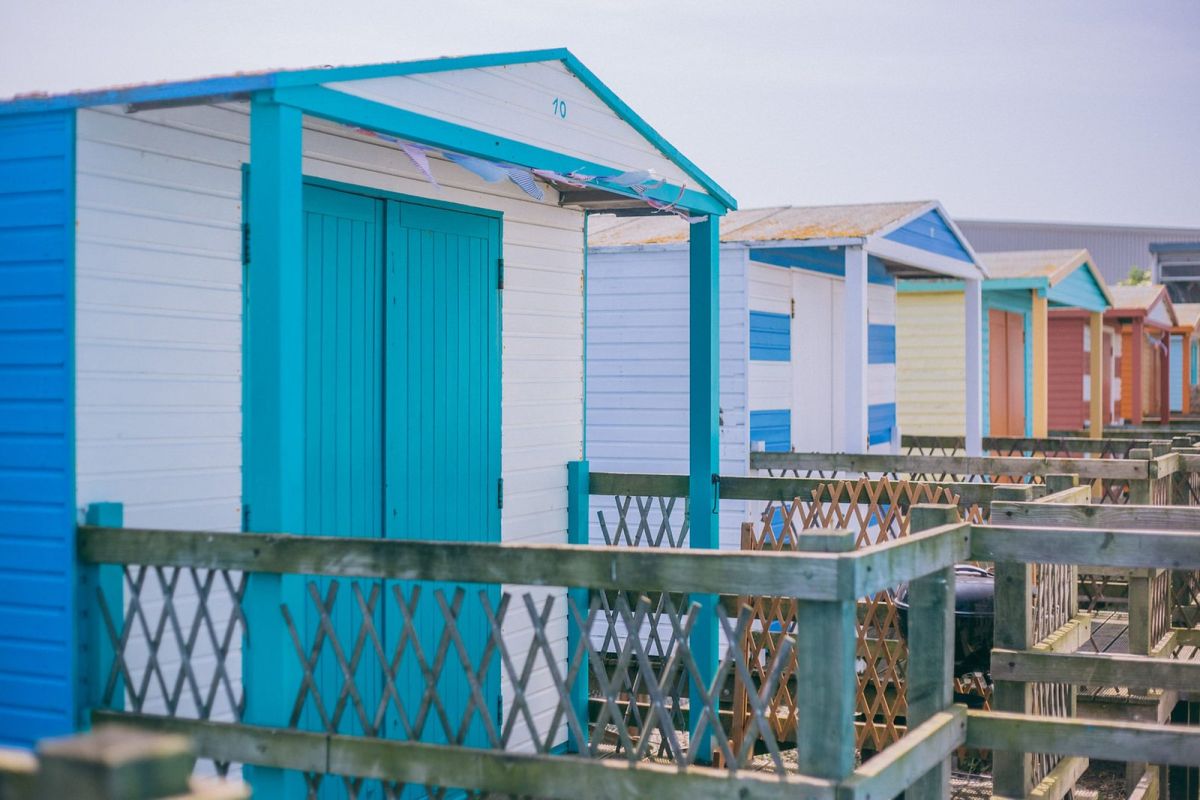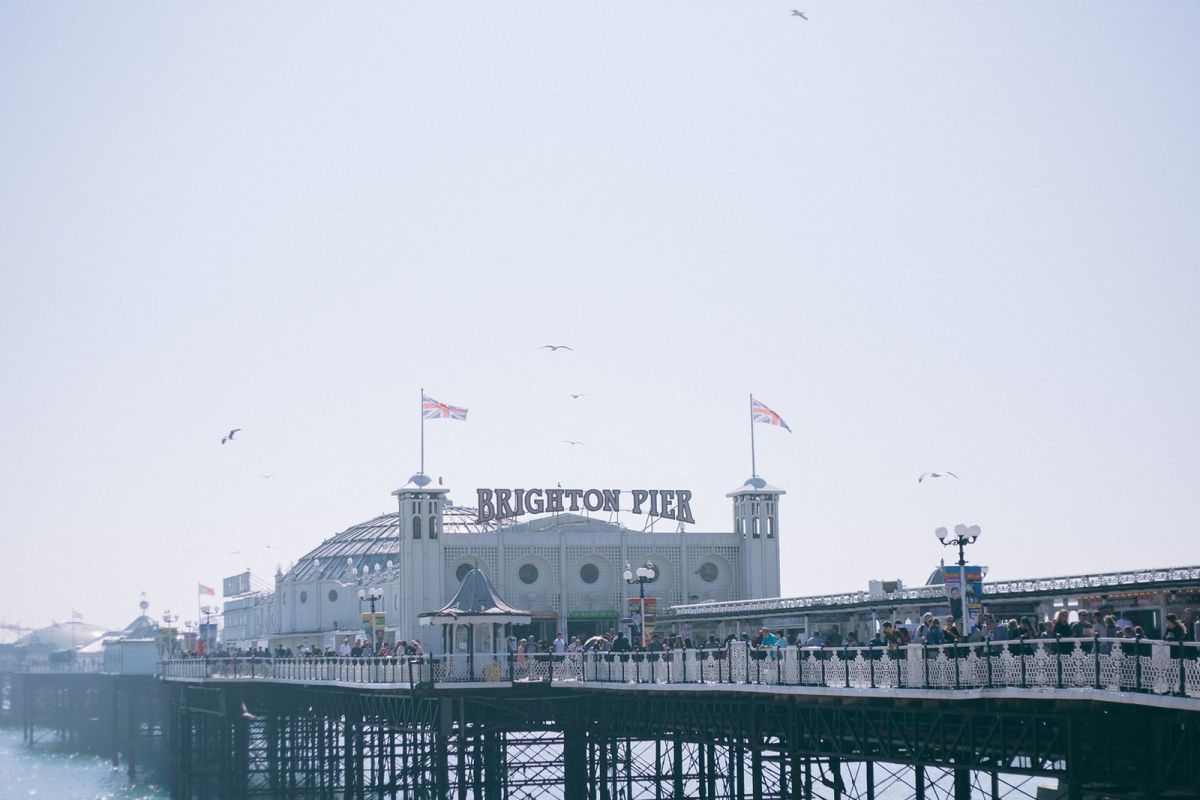 Brighton
This is the most obvious seaside escape if you're looking for day trips from London. Brighton is like being transported to another era with the architecture and seaside harbor. If you're looking for a place to stroll, sit and relax then Brighton (although crowded), will be your best bet! There has been an influx of great restaurants, cafes, and shops that have opened up too!
Bristol
You could easily spend a weekend in Bristol, but if you're in for a fun adventure in either late spring, through summer, or early autumn then you must visit! I feel as if Bristol is made up of all the cool neighborhoods of London. From a thriving food scene and a supportive art culture, you will love the energy the city has to offer. Since it's city that is quite spread out with a humble public transport system, I'd visit on a day where the rain isn't around. Here are the best things to do in Bristol!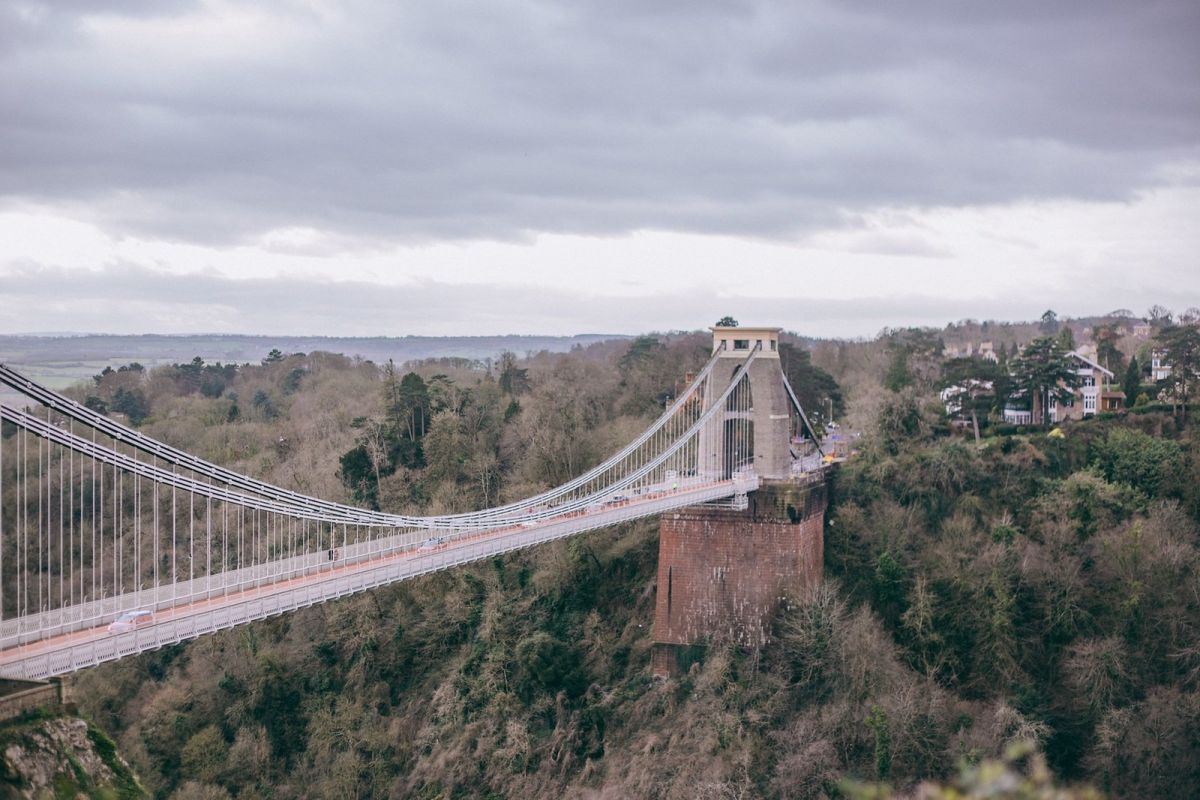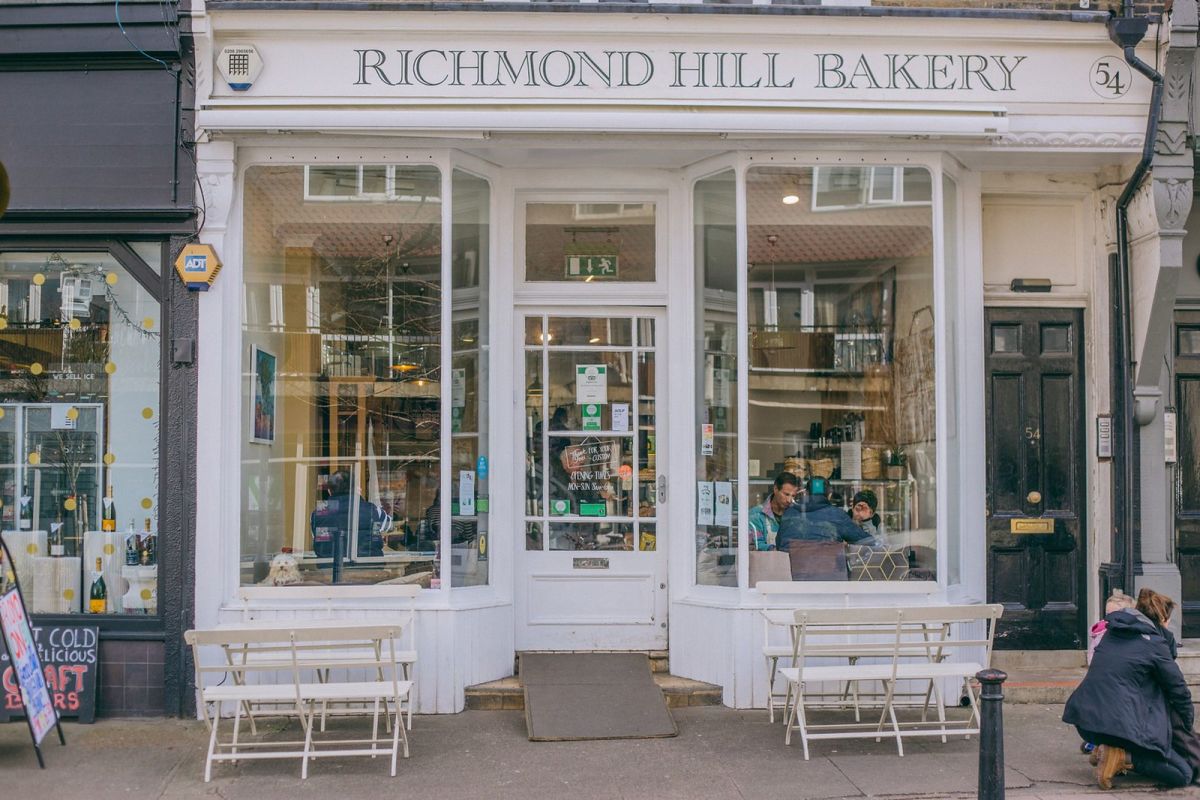 Richmond
Okay, I know Richmond is technically in London, but I had to share. At the height of my career in London, I found myself needing breaks and only being able to go so far. One of the easiest ways to take a holiday was to do a staycation. Richmond was the perfect place to escape to as it's just out of the city, has lots of opportunities for fresh air, and the greatest collection of cozy corners! I even escape the city for half the day for a reflective walk through Richmond Park or you can get more inspiration on my suggested 5 things to do in Richmond.
Castle Farm
If you're the Instagram type and looking for the charming lavender farms or looking to get your eco-tourism on, then definitely make a visit to Castle Farm! They have lots of different farms from lavender, apples, pumpkin patches and more. Be sure to peruse the shop or even reserve a picnic! I decided to take a train and a short taxi ride over one morning to pick some apples. It was the most beautiful farm and shop ever with lots of tasty treats on site too. Check out these gorgeous photos from my experience apple picking in Kent!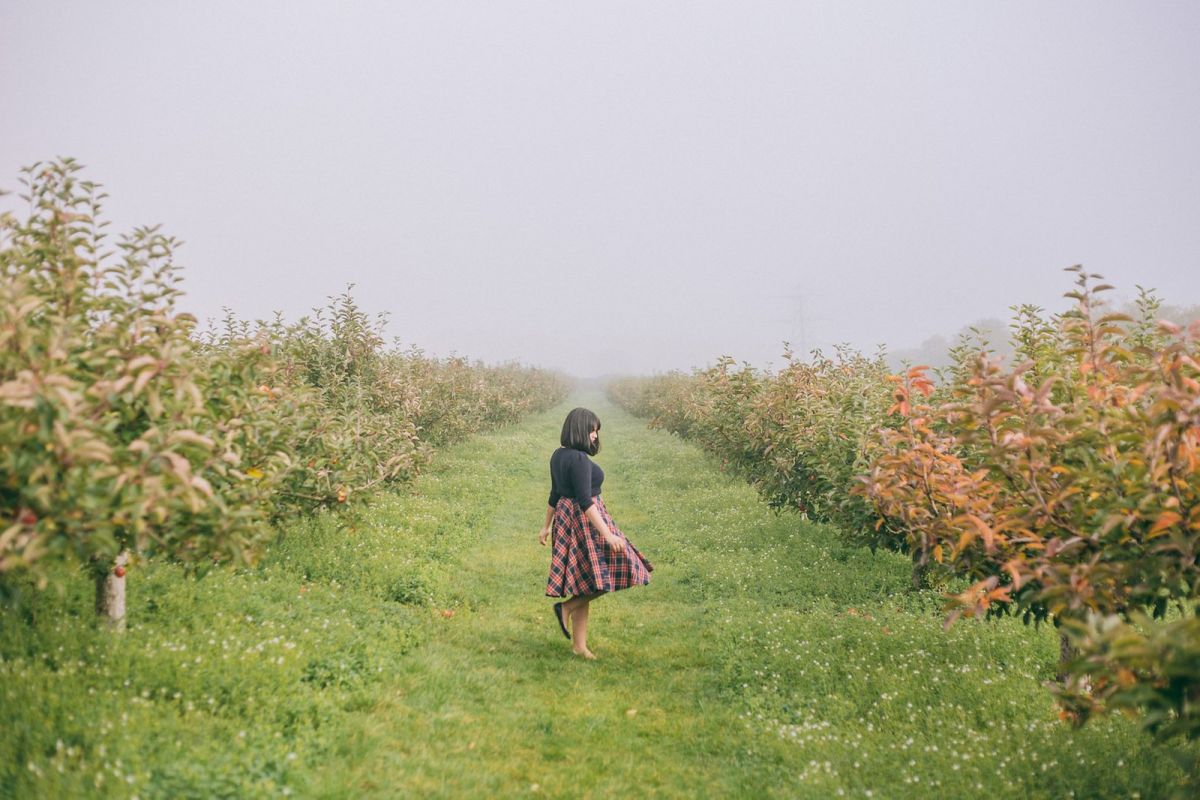 Meon Valley
Of course I couldn't end this post on day trips from London without experiencing the great outdoors. I visited the Meon Valley for a weekend, but if you're looking to escape just for the day to spend some time in a few quintessential English villages, then be sure to go to the Meon Valley. The pubs are incredibly charming with local ales, people are friendly, and the cake shops are to die for! We also went on a country walk around one of the villages! If you like it, then you might even enjoy glamping for the weekend!
There you have it! This is definitely not an exhaustive list of day trips from London, but the most notable ones in my books. Hope the weather tips make it helpful as you prepare your trip's itinerary!