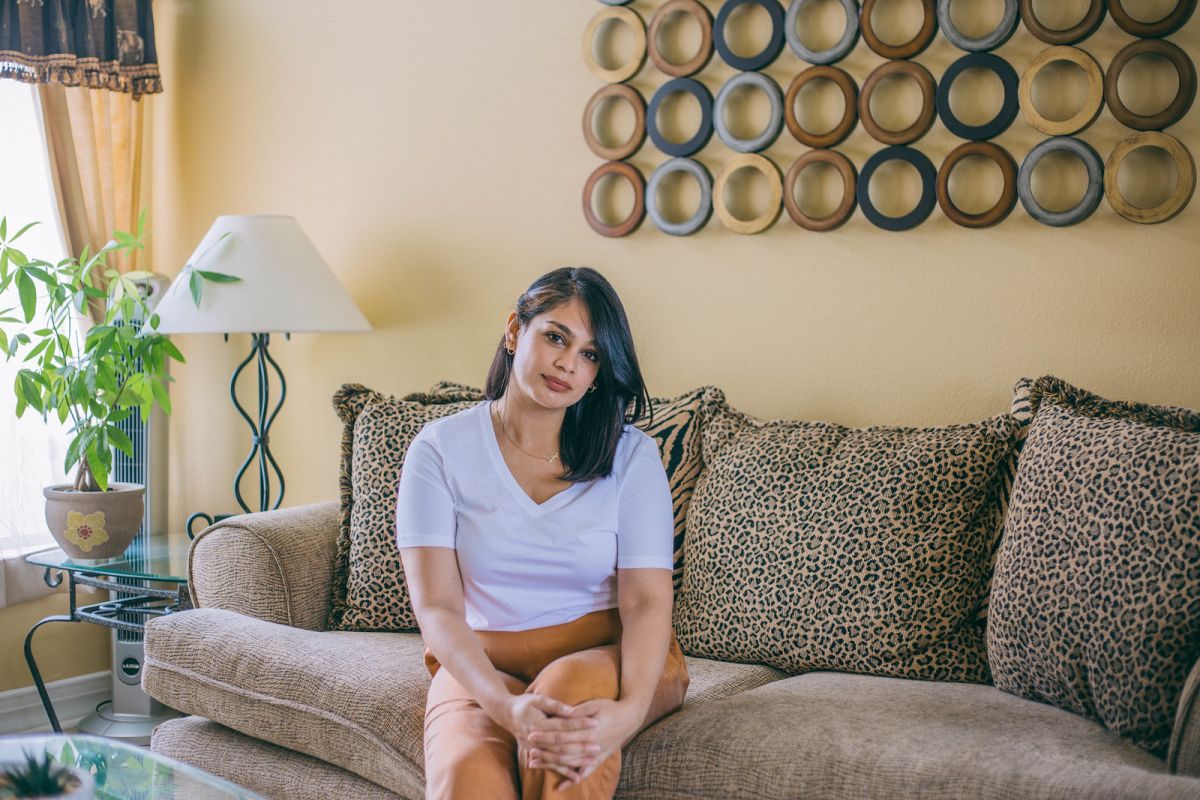 About two weeks ago, I asked on Instagram stories if you all were introverts or extroverts. I later answered my poll and said that I would categorize myself as an introverted extrovert, which I define as someone who loves spending time with people and being out yet feels peace in my solitude. To be completely frank, I had a bit of a tough time with lockdown because it just threw my plans out the window! I had a few big trips cancelled and that meant not being able to see some friends. It was when I realized that we were all in it together and I had to adapt and let life go on.
I will admit that I didn't really have loungewear prepared for the quarantine besides a pair of shorts and a old tshirt that needs a bit of lockdown from all of us. As much as I want to be comfortable, I also want to feel put together. I made a point to buy a few incredibly soft and chic 100% cotton t-shirts that can be worn under a cardigan or just layered with a simple gold necklace. Go for relaxed fit trousers that can also pass as pajamas and your good to go!
Tell me what you've been up to in the comments and continue reading to see what I've been up to during lockdown.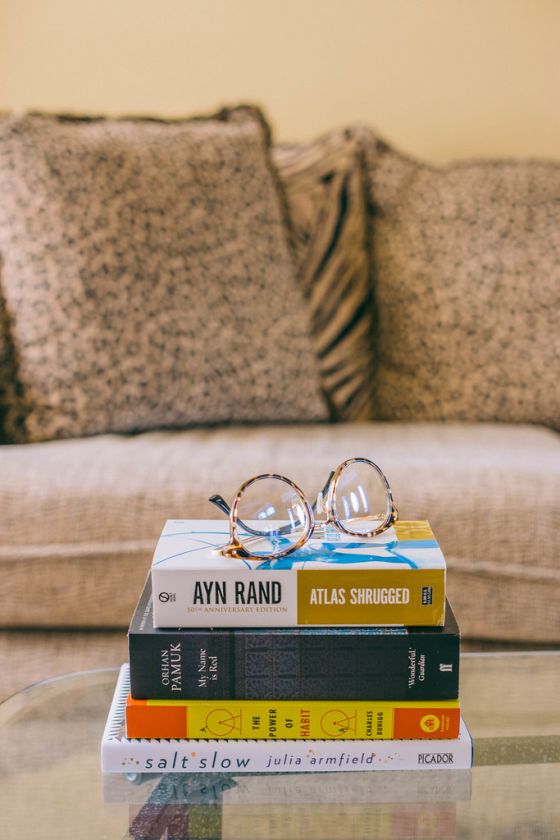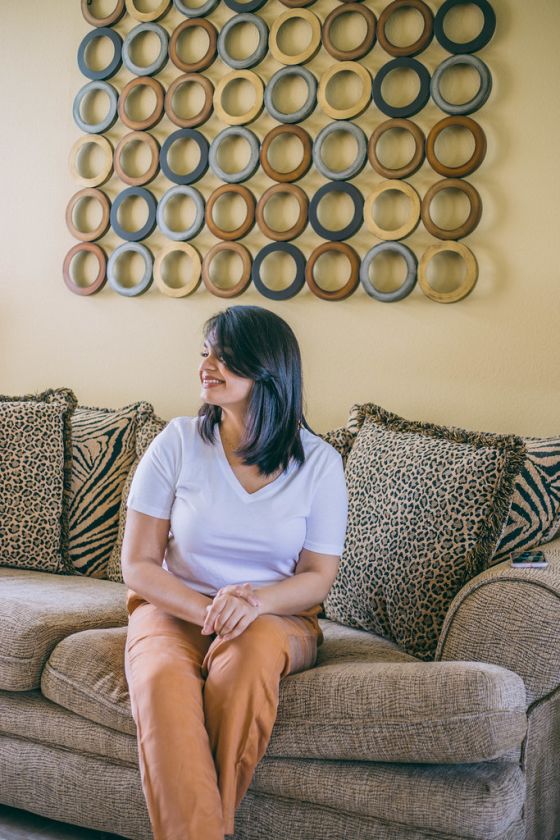 Self-Care
Self-care is the first thing people will be reaching to since we're "stuck at home." I've shared my self-care routine before, but have made little tweaks since we're at home lockdown. Every evening before getting into bed, I'll do one thing for myself. Those things might include a 30-minute facial massage with a facial roller and gua sha to brighten my face, whitening my teeth with activated charcoal, giving myself an at-home gel manicure, and doing a facemask.
My Health
My small neighborhood has organized a timetable for when each household can go outside freely without having to interact with anyone else. Our household's time is 6-8 AM and that's when I take my morning walks and watch the sunrise. Afterwards, I will do a Tabata workout or find a 10-15 minute workout video on YouTube. Since I won't be able to eat out as often and trying to keep my immune system up, I'm using this time to eat as healthy as possible. My family and I have been ordering an abundance of fresh fruits, vegetables, quality meat and healthy snacks through Thrive Market. They deliver straight to your door, so start shopping on Thrive Market and start saving on all the organic, healthy food!
Reading
You may have noticed that I wasn't reading a lot in the last 6 months and that's mostly because I feel like I always have something to be working on. I need to find time for books again and I'm trying to get back into the groove of it because sitting behind the laptop the entire day can't be good for you. Some books on my reading list are:
Upstairs at the White House is a behind-the-scenes look at everyday life of America's first families written by the chief usher of the White House. It's an easy read, sometimes witty, and pretty fascinating on the dynamics of how the White House runs!
Salt Slow is a collection of stories about women and their experiences in society. As it combines mythic and fantastical elements, it makes you think about the world today. It's highly rated and has come very highly recommended!
Educated: A Memoir has been on my list for ages, but especially as of recently. I've been having lots of reflections about my education and where it's taken me all whilst seeing my peers with very different educational histories. I see blurry parallels between Westover's cultural upbringing and mine and am curious to see what more I can gain from it.
Learning a New Skill
There are several skills I want to refine as I now enter the workforce again. I mentioned in my monthly newsletter that I plan on viewing the blog more like a business now after using it as a journaling platform for years. With that comes email marketing, affiliate marketing, and so many more skills that I can gain for blogging that can be incorporated into my next career. There are plenty of courses out there for me to take, but I decided it would be far more impactful if I was part of a mastermind group! I reached out to Joy and Rosie who are in similar phases in their careers and pitched the idea to them, so we'll be focusing on building our business and skils through a mastermind group.
Spending Time with my Family
I love how I came back home to spend time with my parents and now I'm stuck with them! Jokes aside, it has been nice slowing life down a bit and spending a bit more time together. We're having tea and discussing politics at 4pm, watching a film or show on weekends, and working on household projects together. I think I needed this because I haven't gotten sick of them yet!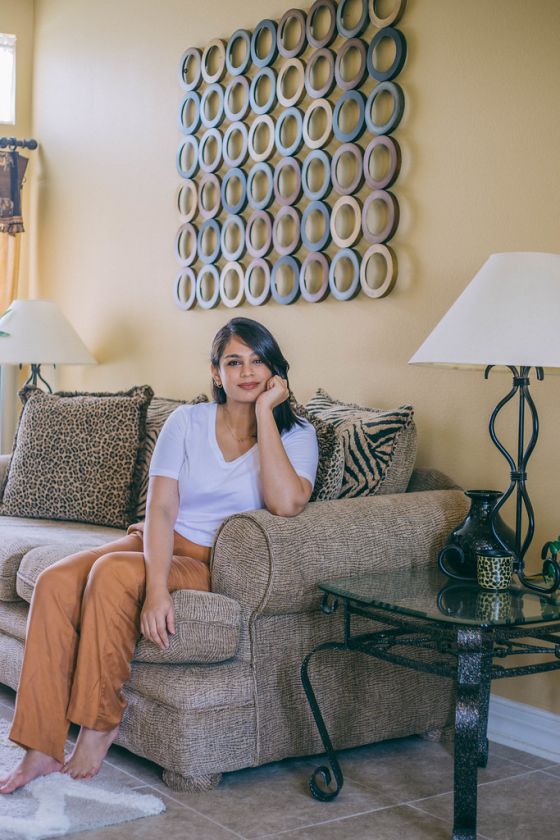 Reconnecting with Friends
So many of my friends live around the world, but especially across the US. I had big plans to travel extensively for a couple of months to see friends and family, but lockdown has me on video chats with them and reconnecting with friends I wouldn't have necessarily had the time to visit.
Fixing the Backend of My Blog
Since launching my site in 2018, I've been doing a lot of clean up on the backend since my site was a bit of a disaster back there. Coupled with the fact that I wasn't using basic SEO practices, I have a lot of cleaning up to do if I want my blog to act more like a business. It's taking a lot of time, but I know it will be worth it! Luckily, it's a lot of busy work so I can listen to podcasts while I'm doing it! Here are the podcasts I'm loving:
Crime Junkies is for people who love murders, mysteries, and everything in between!
How I Built This is a driven professional's favorite! Guy Raz deep dives into the stories behind the world's most successful brands and companies.
Foodcast is your podcast for those casual chats you have at restaurants around good food and libations.
Streaming Shows, Films, & Documentaries
I'm not sure if I want to document how much Netflix and Amazon Prime Video I've been watching because I'm sure it's insane! It seems like my weekends are going by in cooking projects and streaming films, but I'm okay with that. I didn't have Netflix or a TV until last year and I feel like there are so many films and shows I need to catch up on.
Cultural Enrichment
After my first week of being home, I found my creativity dwindling and knew that was because I was unable to go out and explore and travel. Since we're all lockdown, there are so many incredible resources that have been made available to us that will still allow you to explore and experience from your home:
The Metropolitan Opera in NYC has launched a Nightly Met Opera Streams for anyone to enjoy opera for free!
Google Arts & Culture features content from over 1200 leading museums and archives! So why not explore a museum or photos from a major historical event?
Stay Present
One thing I'm noticing happening a lot on social media is the influx of content coming through that is encouraging people to think about the future and what they "wish" they could do. As much as I am an optimist, I think one of the worst things we can do is play around with the uncertainty of the future. I speak about the very reason why thinking about the future is more harmful in my IGTV. When you make plans with a friend to get drinks next week, you won't know if you can make it until you're there. It's why we focus on endorsing mindfulness and being present. It's not just to help us stay focused on the now, but find meaning too.
What have you been prioritizing during lockdown? How are you feeling?