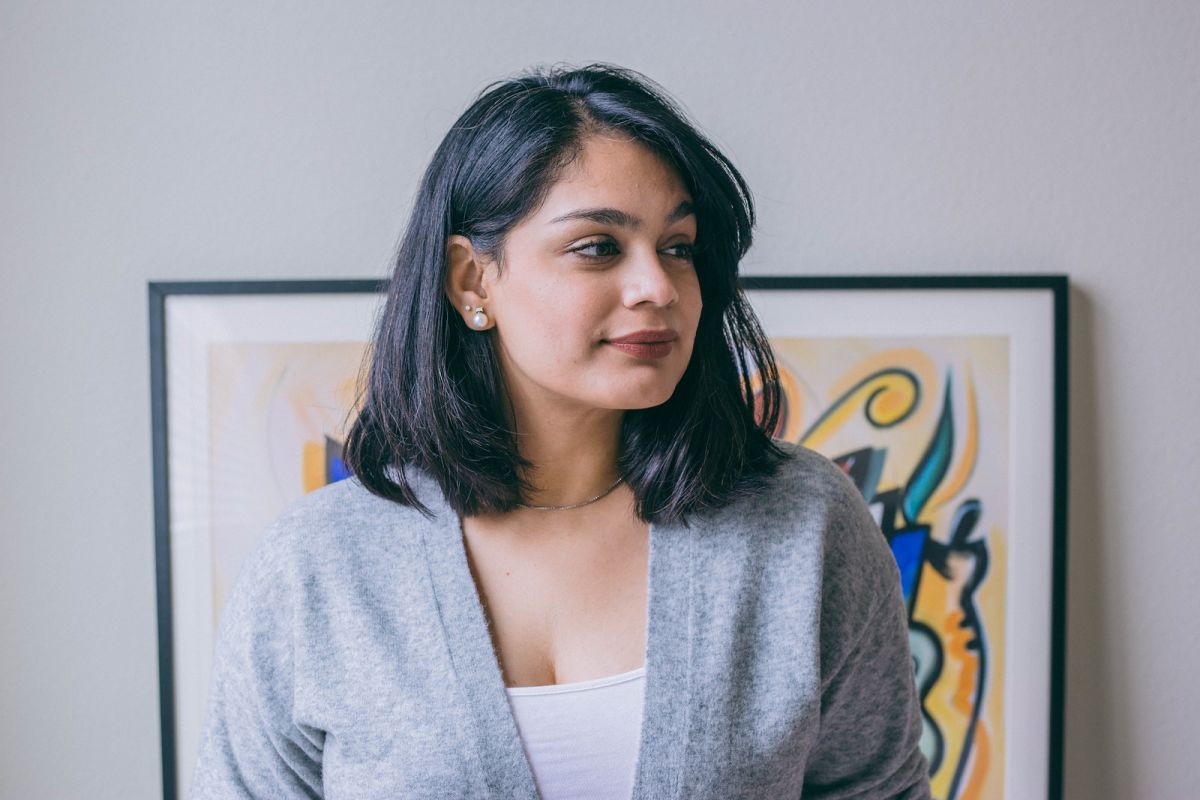 WHAT A YEAR. Am I right? 2020 has had lots of ups and downs, but it has been a year of growth, and I'm grateful for that. As you probably saw on Instagram, WE ARE MOVING! My parents have decided to sell my childhood home and move about 15 miles north from where I grew up. My parents lived on the south side of town for work and the family business. Eventually, my dad sold off his business, and my parents were often finding themselves closer to central Orlando. It's where their friends are and my dad's clients are too. A relocation made sense logistically, but they were feeling too overwhelmed by the thought of it all. Houses these days are just not built like ours was and the thought of going through 20+ years of "stuff" felt daunting. With that said, I'll use this blog post as a space to continue sharing my reflection and answer any questions about helping parents move!
How did you manage to convince your parents to downsize and move?
The part of town my parents were living in was starting to get neglected, new residents of our neighborhood were not cooperating, houses in Florida go through a lot of wear and tear, and my parents and I were getting tired of finding new issues in the house that needed addressing. I was doing a lot of the house managing from London and it wasn't very healthy. I simply asked my parents that if someone offered to buy our house tomorrow what would you do? They answered with a "yes, but…" and that's when I moved home and started working with them on figuring out their next steps.
I regularly communicated how making a decision now on their house is crucial for my future wellbeing. If they didn't get their act together, I know I will have to sort out the house when the time comes, and that might prove to be a lot more challenging. Also, COVID gave them a reality check as their lives stopped and they were evaluating all they had in their lives that they didn't need. If there is one observation about my parents, they find it challenging to be content with what they have. From there, I took matters into my own hands and had them there along the way from getting a real estate agent, selling things, packing, and more.
How did you manage your parents? Any tips on helping parents move?
Communication was key. I told them everything from how I felt (good and bad) and what my plans are/were. I don't stay too involved with them, but I also don't completely ignore them. I've always been pretty quiet and independent and usually spend a lot of time between the office and my room. I'm also aware and acknowledge that they're a different generation with a different thought process, so I appreciate the differences and go from there.
When it comes to managing stress, I usually find their vulnerabilities, and help them through it. My parents were constantly nervous about the next step and the uncertainty, but I made a point to help them celebrate the small victories (like packing up the entire formal dining and living rooms in one afternoon) and reassured them about the future. One thing they reiterated consistently was how their "age impacts their stress and anxiety." If you know anything about my parents, it's that they're pretty young, ha! This was something I told them that should not be a factor that inhibits them to move forward in their life and that they still have half of their life ahead of them.
How has moving been during COVID?
Tough. We did a lot, if not all, by ourselves. We handled everything with a mask and gloves on and took showers twice a day since foreign objects were coming in the house so regularly. We sold most of our furniture, but the few bits we were keeping we decided to cover in heavy-duty covers that we can easily sanitize before hiring the movers to take things. I wouldn't sell items to people who didn't wear a mask and I took the temperature of everyone entering our house. I handled most of conversation and transaction instead of my parents.
You won't want to miss out on what's happening and everything I've shared across all my platforms. Once a month, no spam, straight to the point. Sign up here!
What was your packing and purging strategy?
This is a hurdle when helping parents move. I'm not alone in this and I'm sure I'll be very much a problem when I have children! My parents wanted to hold onto every little thing. I made a strict rule of letting them keep only the items they used the last 6 months of last year (pre-pandemic). From there, I told them I will sell all the other items and put that money into the "new house" fund. Here's how we did it:
Sold decorative pieces on Facebook Marketplace and my parents focused on purging everything.
Continued selling and donating purged items as my parents started gathering boxes and organizing donation drop-offs.
Figured out where we were moving next and signed contracts for an apartment as a temporary move.
Sold all the furniture except for what we needed for the apartment and packed up all the boxes of things that we will not need for the apartment.
Started moving items from the house to the apartment.
Hired movers to take boxes to a storage facility and move furniture to the apartment.
Closing of the house.
How did you manage the time between working and moving?
I didn't. I was either waking up at 5 am trying to get as much work done as possible before 9 am or staying up until 2 am getting through work after dinner. During the day, I would be selling things and assisting my parents in between client meetings and calls. This was challenging, so I decided to back off of blogging and my social media channels for a bit as it's not my strongest income stream. Helping parents move can be a full-time job, so figure out what your absolute requirements are and build your moving schedule around it!
What were the challenges? What would you have done differently?
Start purging early. Our house sold quickly and we felt frantic throughout the entire process. My parents had a clean house, but there was lots of "stuff" they could have been cleared out ages ago.
Meal planned. There were times we just didn't have food or the capacity to make food. It would have been nice to have some freezer meals ready for us!
Took more time off. The three of us should have alternated between taking some time away from the moving stress. I probably would have gotten more time for my blog or even my personal life.
What was the best decision(s) you made?
Selling things on Facebook Marketplace was SO easy. People would come for one thing and would end up picking up a few.
Moving into the apartment 10 days before the closing of the house to give us time to fully transfer and clean.
Laying out an action plan for purging and packing with my parents and celebrating small wins daily.
Hiring a friend who is a real estate agent was the best decision we made. It felt like we were getting special treatment, we were comfortable with being transparent, and it felt like we didn't have to explain things too much.
My parents gave me the power to make some of the decisions (like hiring our real estate agent) and that kept the annoying uncles and aunties from asking too much. This gave us enough privacy to make our own decisions without feeling pulled in a different direction.
What are the plans from here?
As outlined above, my parents are staying in Orlando and just moving to a new area that is just down the street. We have some ideas of what they want to do next, but we didn't get much time to think about it because offers were coming in on our house the day after listing our house to sell and everything moved way too quickly for us to handle. We were fine with the idea of moving somewhere temporary and had our budget ready for how much we were willing to spend on a rental, what we were looking for, and where we wanted to be.
Feel free to leave comments below and I'll answer and adapt the post accordingly!