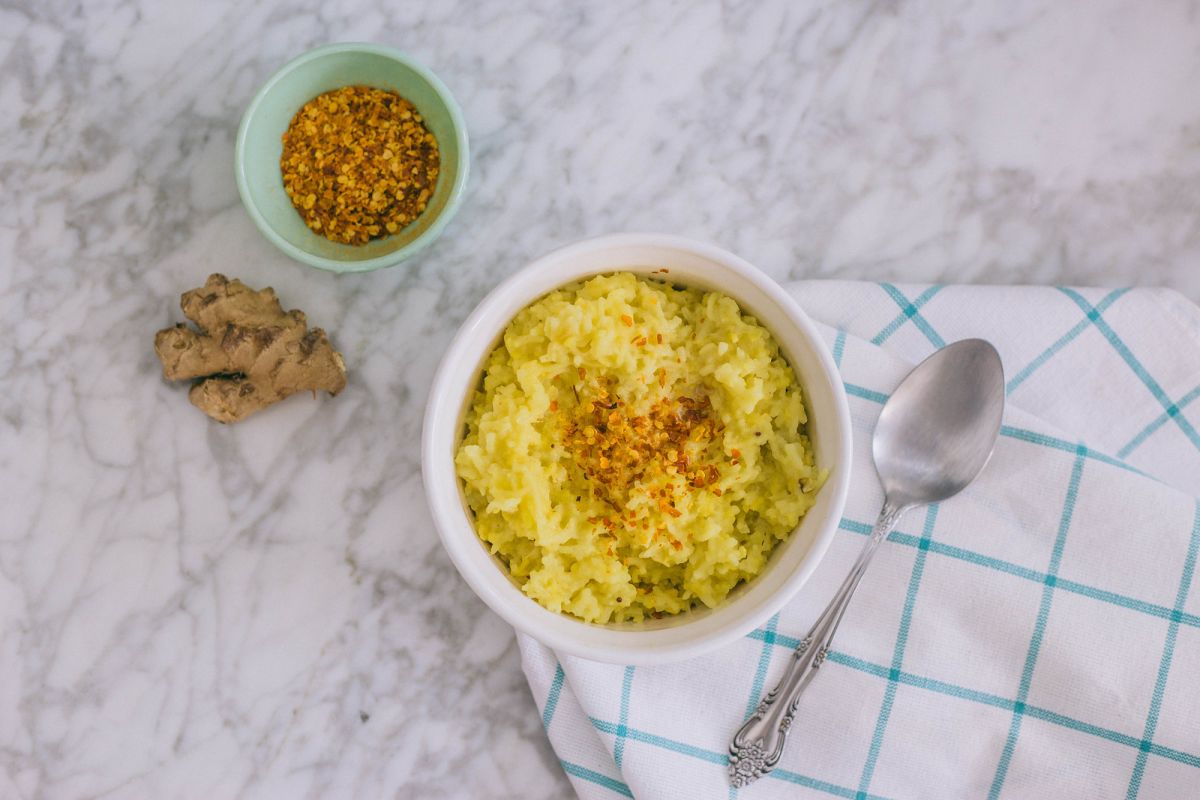 Have you ever noticed that the dishes that you often grew up with and gravitated to at those times were the ones that continue to be your favorite? Then you have those dishes that you like as an adolescent, but you gradually get tired of and often have to revisit them. Is it that the nostalgia makes the childhood dish that much better or is it that we've adapted our tastebuds to associate those flavors as being elite. My mom's authentic Gujarati khichdi recipe is one of my favorite childhood dishes. Easily one of those dishes that my mom has me eating the moment I was on solids, and I never looked back.
What is Authentic Gujarati Khichdi?
Khichdi is a rice and lentil dish that is often associated with its healing powers in the ayurvedic community, but it's also one of the first solids Indian babies eat! This authentic Gujarati Khichdi recipe is almost a porridge-like consistency, which is what many voyagers like Ibn Battuta found so comforting about the dish. It's one of the most popular dishes of Gujarat that feeds into the corridor of Persia and Arabia, originally eaten by the regional Kutchi people. Hence the name Khichdi! Adaptations of this traditional khichdi recipe have been made, by adding variations of spices and vegetables.
Authentic Gujarati Khichdi Ingredients
Turmeric & Black Peppercorn - This duo is the most important as it provides healing properties to the dish. I'm sure you already know the important healing properties turmeric offers and for you to get the most out of it, you need to activate it with black peppercorn! I highly recommend getting your Indian spices from Diaspora Co.!
Ginger - Ginger is a great anti-inflammatory and immunity booster. It also plays a major role in the taste here. The trifecta of ginger, butter, and rice is what makes this a comfort meal.
Split Yellow Peas or Moong Dal - This is a legume that gets super soft and almost thick daal type of consistency. It envelopes beautifully with the rice and gives the dish a porridge consistency.
Butter or Ghee - You can't have a Gujarati khichdi recipe without ghee or butter. If you don't have ghee, then go ahead and use your favorite butter or plant-based option! It gives the dish a velvety finish. I even add a little more as a garnish!
Good NonStick Pan or Pot - Because this dish is made with rice and lentils, you want a pan that can withstand the stickiness that comes with it! The porridge-consistency is what you want to achieve and you want to ensure that it's done with the pan or pot that can let you get that! I love making khichdi in the Always pan because it requires little oil, wipes off easily, and retains the steam enough to cook everything perfectly and evenly.
I honestly would never have thought to share our family's authentic Gujarati Khichdi recipe because it's one of those basic meals that we eat one a week at home and don't think about. It's the perfect dish to have alongside some spicy pickle or have it alongside some Gujarati style aloo matar on a cold, rainy day. I know there are lots of variations, some were even made popular by Gwenyth Paltrow, do you have your version that you make?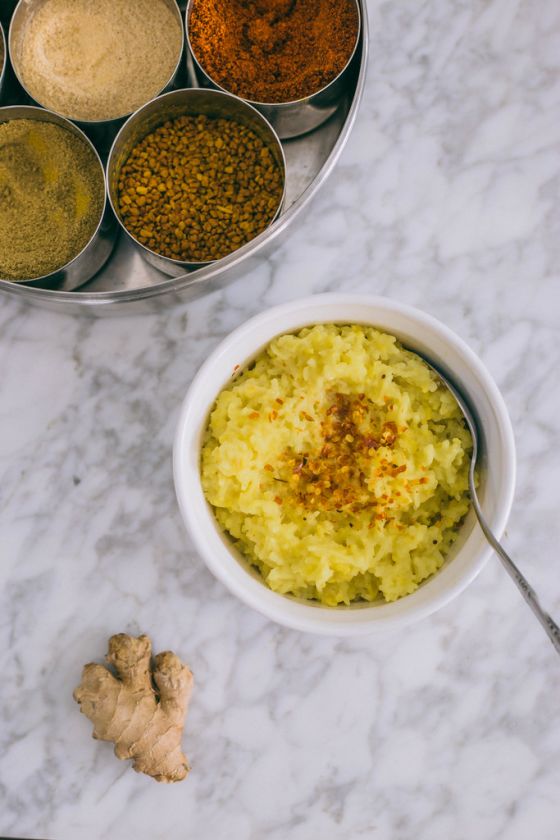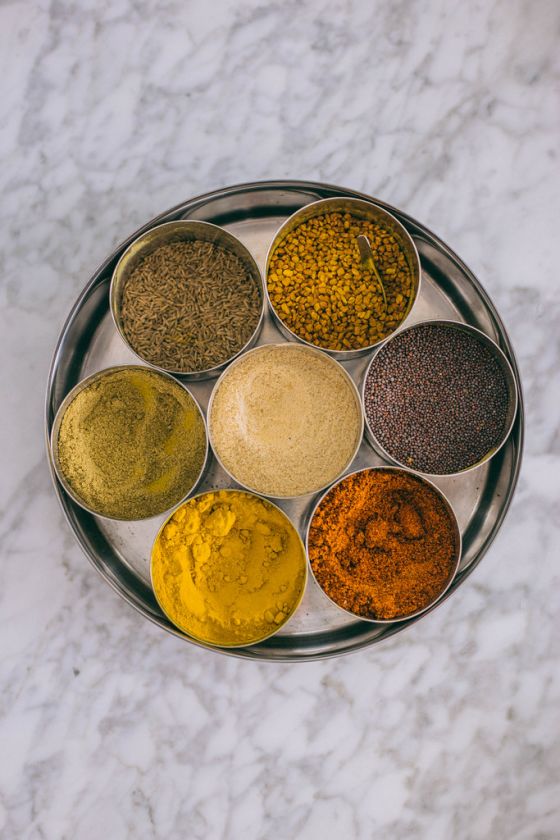 Shop My Kitchen Favorites
4-6 Servings
Authentic Gujarati Khichdi Recipe
ingredients
1 cup split yellow peas
1 cup Basmati rice
3 tbs butter
1/2 tsp black mustard seeds
1/2 tsp fenugreek seeds
1/4 tsp asafetida (optional)
1 tablespoon grated ginger
1/2 tbs minced garlic
1/2 tsp ground turmeric
1 tsp whole black peppercorn
salt to taste
---
method
Rinse and wash the rice and split yellow peas (moong dal). Soak in water for at least 1 hour and up to 4 hours.
In a non-stick pan or pot, melt butter or ghee. Add the black mustard seeds, fenugreek seeds, asafetida, grated ginger, and grated garlic. Stir until fragrant, about 5 minutes. Then add in the rice and lentils, 2.5 cups of water, ground turmeric, black peppercorn, and salt to taste.
Bring the mixture to a boil and then reduce heat to medium. Simmer for about 20 minutes and then serve hot!
Tip: I tested this recipe with a plant based butter as well and it turns out exactly how I make it with regular butter! Kite Hill European Style Plant Based Butter is my favorite.