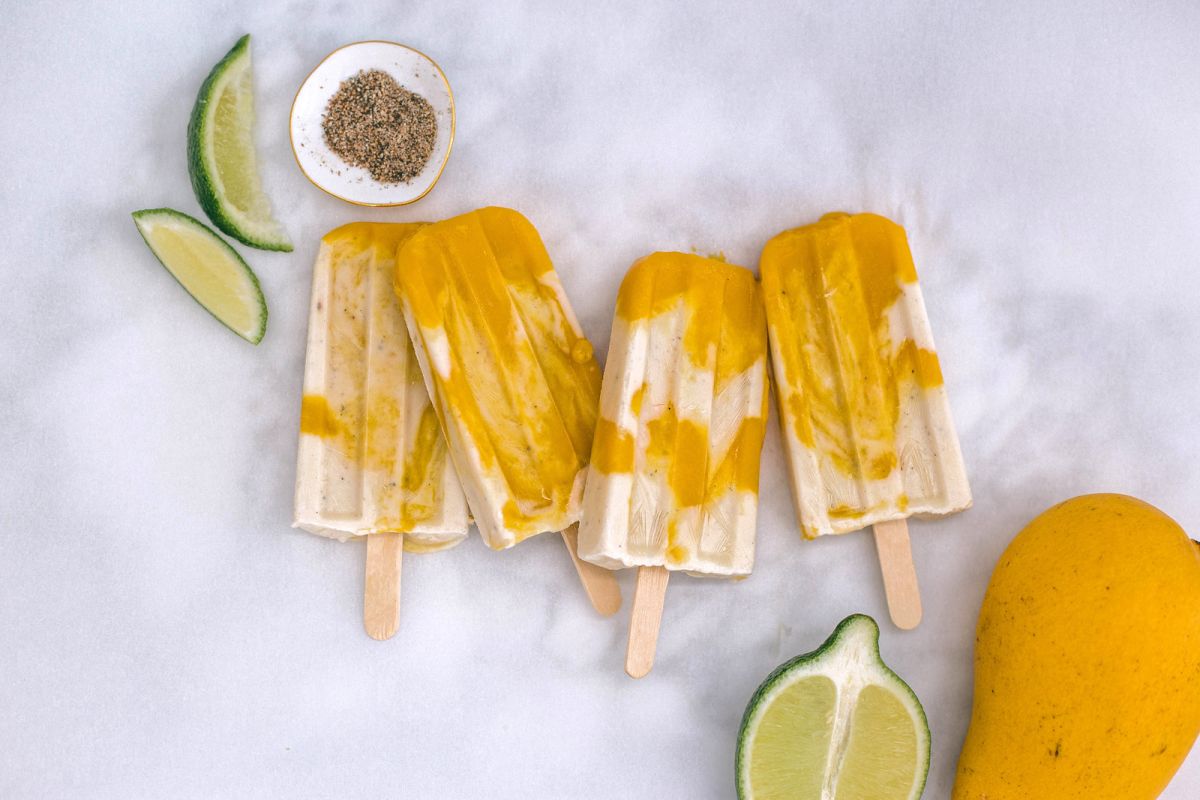 There are certain flavors in the world that I always associate to my childhood. Most of them are too obscure to see in everyday life in the West, but one is popular and vast enough to wins the hearts of so many people. These mango lassi popsicles are easily one of those treats that remind me and so many others of visiting grandparents in India, sucking on the seed of the mango over the sink at the peak of mango season, and making mango lassi every afternoon to cool you down.
This mango lassi popsicle recipe has become a very special treat for me and one that I'm excited to share with you. The beauty of this recipe is that you can adapt it however you'd like–the original mango lassi popsicle recipe, however, is the one that will transport you back to those dog days of summer.
If you love the flavors of mango lassi then you have to give my mango lassi granita recipe a try! It makes the perfect dessert after a summer al-fresco meal.
What you will need for mango lassi popsicles
Yogurt - For this recipe, I tested it out on vegan yogurt and it tasted just as good as any other yogurt. If you are using low-fat or fat-free yogurt, stick to greek yogurt and strain any excess water to give the mango lassi popsicles a creamy texture. I used the Kite Hill unsweetened vanilla plant-based yoghurt.
Ground Cardamom - This is the essential ingredient that I think most people miss. It gives the mango lassi popsicles that little floral note that makes us fall in love with the flavors instantly.
Sweetener - Depending on the sweetness of the mango and the sourness of the yogurt, you can add any type of sweetener to the yogurt. I prefer to add maple syrup as the consistency is thick.
Popsicle Molds - These are my absolute favorite popsicle molds because they make a great size and can be taken apart after the popsicles are frozen for easy storage.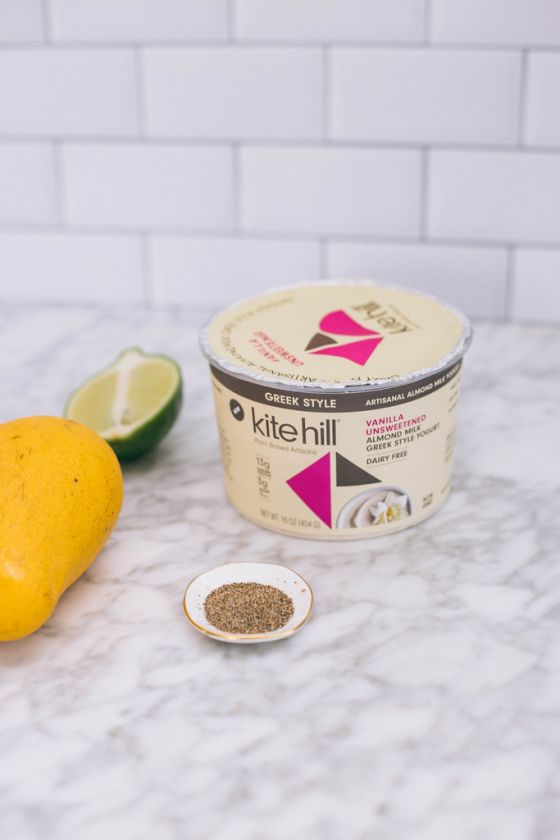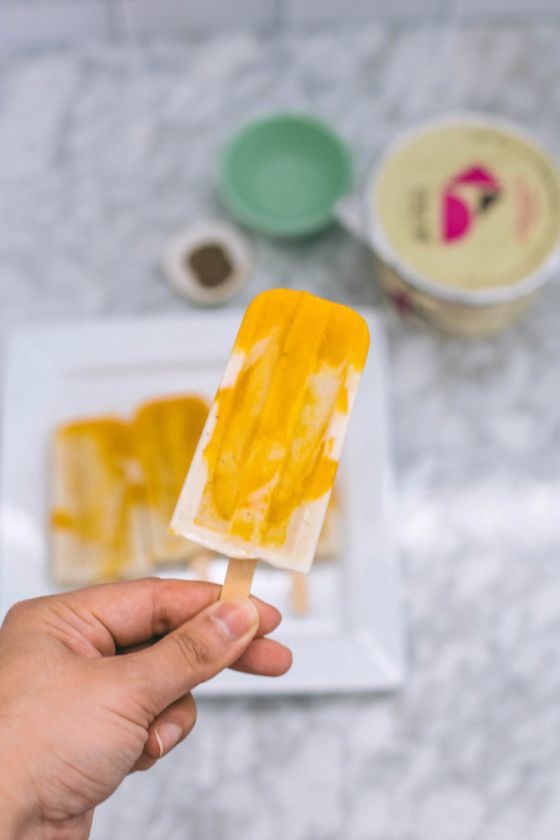 6 Servings
Vegan Mango Lassi Popsicles
ingredients
2 mangoes, peeled & cubed
1/2 lime, juiced
1 cup plant-based yoghurt
1 tbs maple syrup (optional)
1 tsp vanilla extra
2 tsp cardamom powder
---
method
Blend the mango and lime so it's a smoothie-like consistency. In a separate bowl, combine the yoghurt, maple syrup, vanilla extract, and cardamom powder.
In a popsicle moulds, alternate between placing layers of the mango mixture and yoghurt mixture. Using a chopstick or the stem of the spoon, swirl the mixture in the moulds for a marble effect.
Cover the mould, add the popsicle sticks, and freeze overnight. You can add a bit more cardamom powder to the popsicles before you serve!