Looking for where to eat in New Orleans? New Orleans is known for its unique and flavorful cuisine. Combining French, African, and Caribbean influences, the city's gastronomy is a fusion of cultures and flavors. Some of the most famous dishes from New Orleans include gumbo, jambalaya, and po' boys. The city is also famous for its seafood, especially oysters and crawfish. New Orleans cuisine is an important part of the city's culture and history, and continues to evolve with new chefs and restaurants pushing the boundaries of traditional dishes.
I made a point to visit New Orleans for an extended period of time purely to experience the city's diverse food scene. From the iconic beignets at Cafe du Monde to the po' boys at Parkway Bakery, every meal was a culinary adventure. New Orleans is a must-visit destination for any food lover, and I only thought it was mandatory that I share where to eat in New Orleans based on my trip.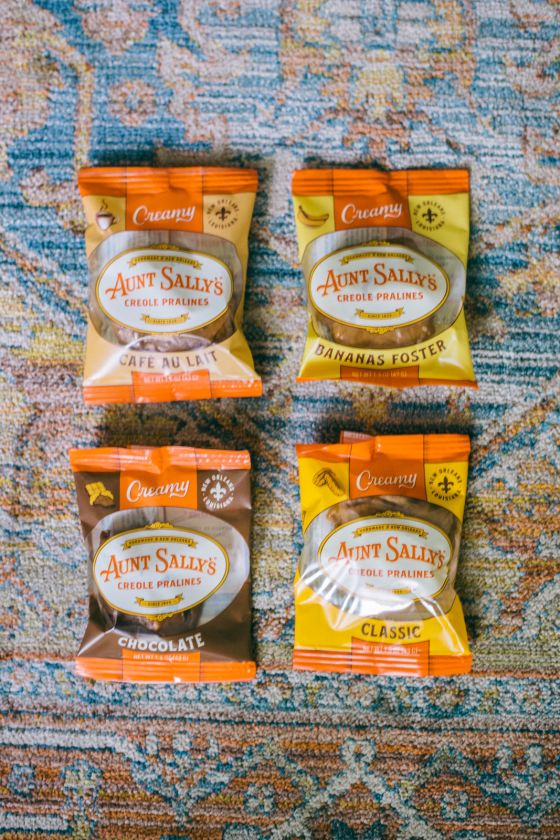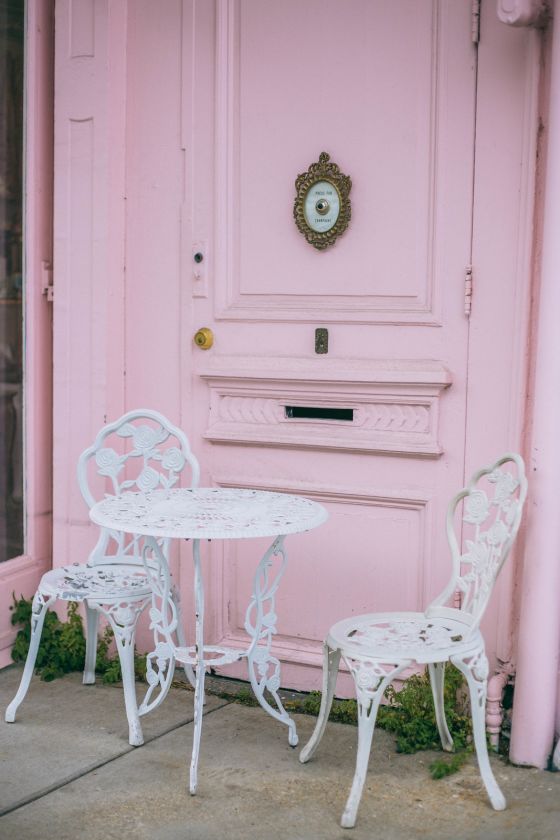 Bouligny Tavern is a stylish and cozy bar and restaurant located in the Garden District of New Orleans, known for its sophisticated cocktails, extensive wine list, and delectable small plates. The establishment offers a charming ambiance that attracts both locals and visitors looking for a refined and intimate dining experience expanding on local traditions. Order the gouda beignets.
Josephine Estelle is a renowned Italian-inspired restaurant situated in New Orleans, offering Italian food with a Southern flair. With a focus on fresh, seasonal ingredients and inventive flavors, Josephine Estelle delivers an elevated dining experience in a vibrant and welcoming atmosphere. Definitely order the Gulf fish and trust the kitchen to handle the rest.
Brennan's is a historic and iconic restaurant located in the heart of the French Quarter in New Orleans. Known for its elegant Creole cuisine and legendary brunches, Brennan's has been a beloved institution since 1946, showcasing impeccable service, a refined ambiance, and culinary delights that celebrate the flavors of the region. Order the crawfish quiche if it's in season, and don't miss out on the banana fosters.
Compère Lapin is a vibrant and contemporary restaurant located in New Orleans, blending Caribbean and Louisiana flavors with a modern twist. Led by acclaimed chef Nina Compton, the restaurant offers an innovative menu featuring inventive dishes that showcase local ingredients and culinary craftsmanship, making it a must-visit destination for food enthusiasts. Want to know what to eat in New Orleans? Their curried goat!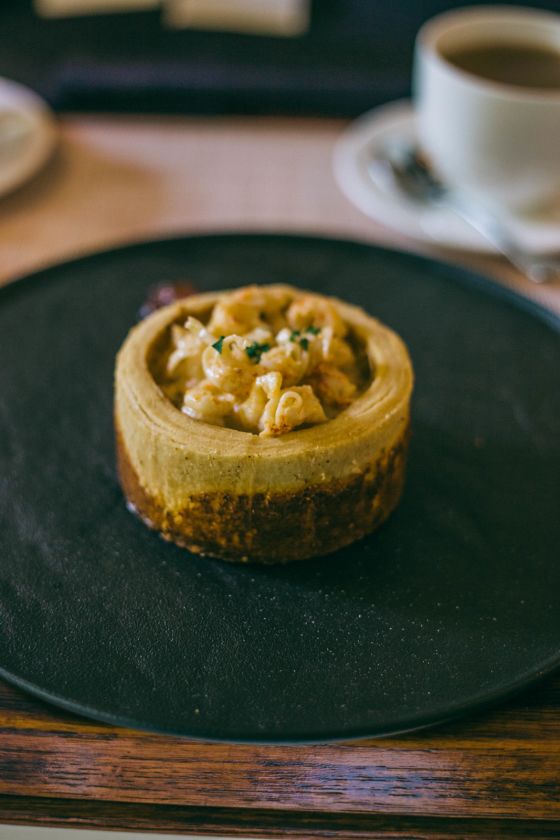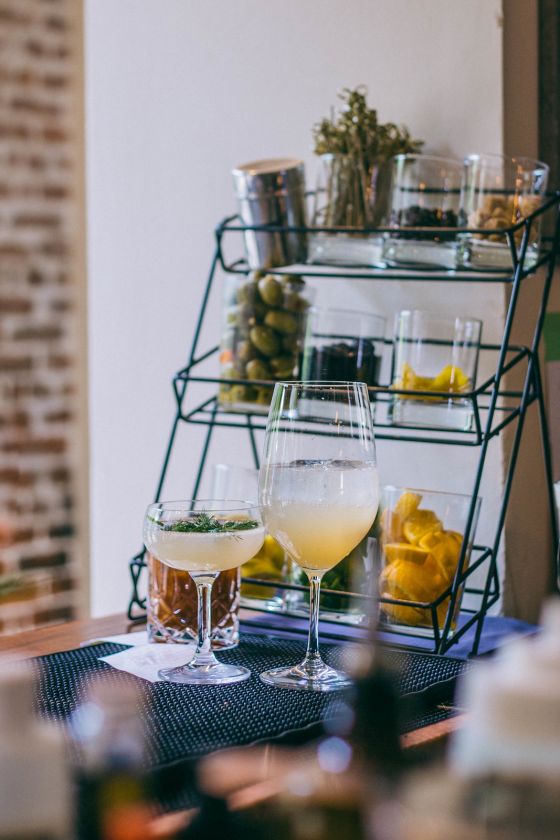 Bearcat Cafe is a popular and charming breakfast and brunch spot known for its delicious and creative menu. With a focus on locally sourced ingredients and Southern-inspired dishes, Bearcat Cafe offers a cozy and inviting atmosphere where diners can enjoy a delightful start to their day.
Maïs Arepas is a vibrant eatery that specializes in the flavorful and satisfying Colombian dish known as arepas. With a menu featuring a variety of fillings and toppings, Maïs Arepas offers a casual dining experience where guests can enjoy these delicious cornmeal patties stuffed with delectable ingredients, creating a unique and memorable culinary adventure.
Dian Xin is a contemporary Chinese restaurant located in the French Quarter. With a focus on dim sum and modern Chinese cuisine, Dian Xin offers a menu that combines traditional flavors with innovative twists. I went purely for and enjoyed the crawfish soup dumplings.
Commander's Palace is an iconic fine dining restaurant situated in the Garden District of New Orleans. With a rich history dating back to 1880, this renowned establishment is known for its elegant ambiance, impeccable service, and delectable Creole cuisine, making it a beloved destination for locals and visitors alike. Looking for where to eat in New Orleans for a classic Creole luncheon? Try their set menu and enjoy their 25-cent martinis!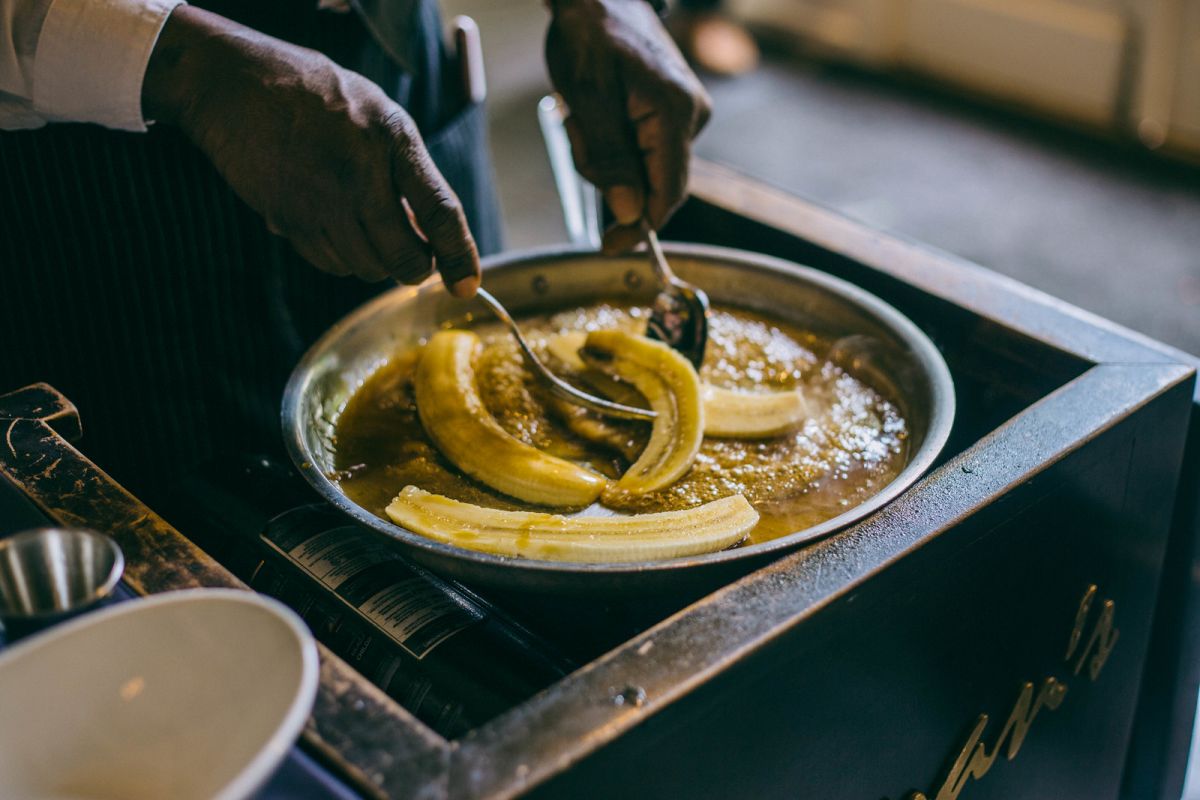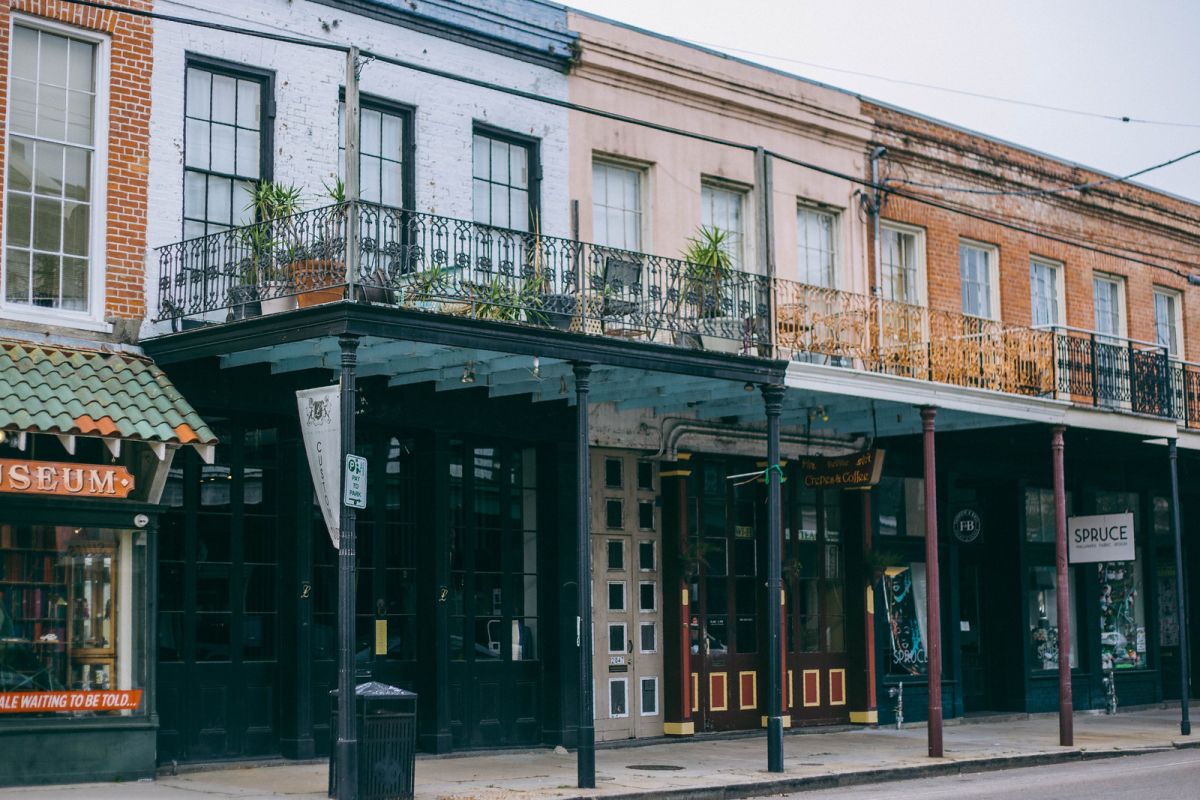 Gris Gris is a lively and vibrant restaurant known for its modern take on Southern cuisine. With a menu that showcases a blend of classic and contemporary dishes inspired by Louisiana flavors, Gris Gris offers a welcoming atmosphere where guests can indulge in delicious food and enjoy the lively spirit of the city. I honestly enjoyed every single thing off the menu.
Shaya is a highly acclaimed restaurant in the city, celebrated for its modern Mediterranean cuisine and vibrant dining experience. Led by renowned chef Alon Shaya, the restaurant offers a menu featuring innovative dishes, including freshly baked bread, flavorful dips, and expertly crafted plates that captivate the palate. I could eat their pita all day long.
Bar Marilou is a sophisticated and alluring cocktail bar nestled in New Orleans, known for its enchanting ambiance and expertly crafted libations. With a touch of French elegance and a nod to the city's rich cultural heritage, Bar Marilou offers a refined and intimate setting that reminds me a lot like Mr. Fogg's.
Banana Blossom is a popular place considering 4 separate people recommended it to me–so I had to add it on my list of where to eat in New Orleans! With a diverse Southeat Asian menu featuring dishes inspired by Thai, Vietnamese, and other regional flavors, Banana Blossom offers a fusion of bold and aromatic dishes. I highly recommend asking for and ordering from the seasonal dishes on the menu.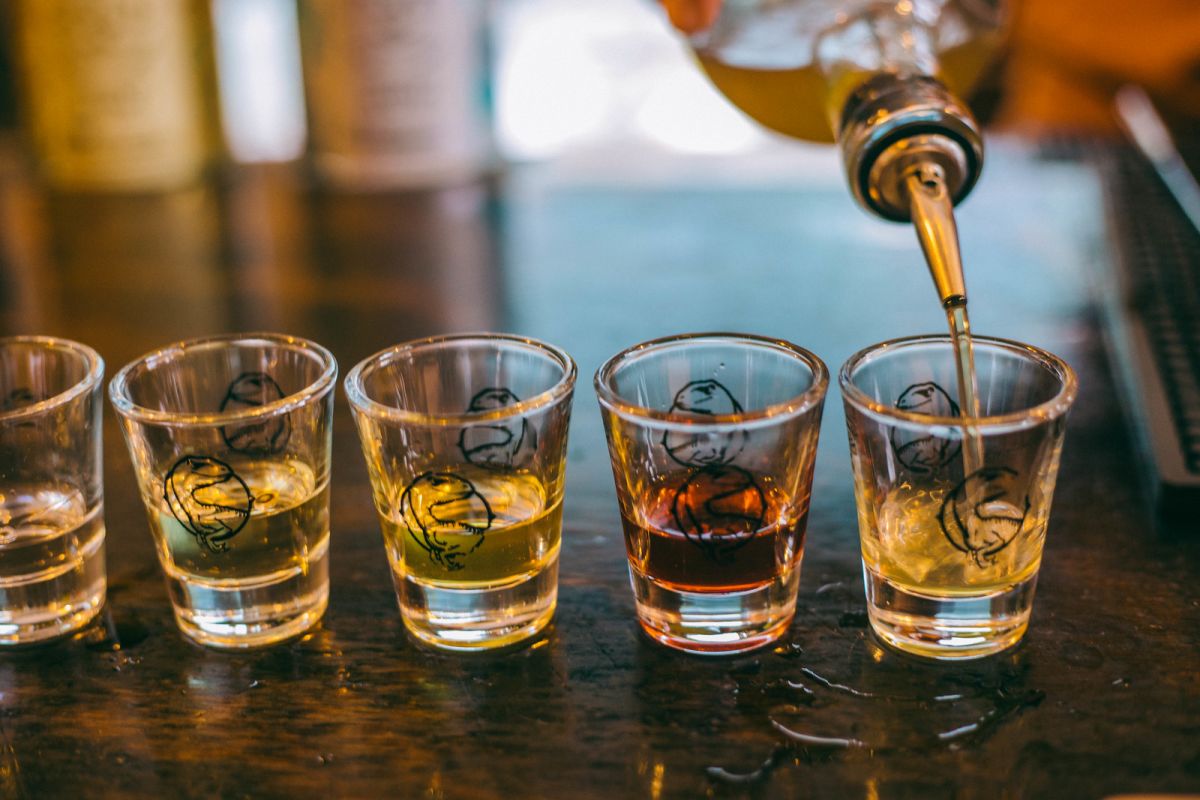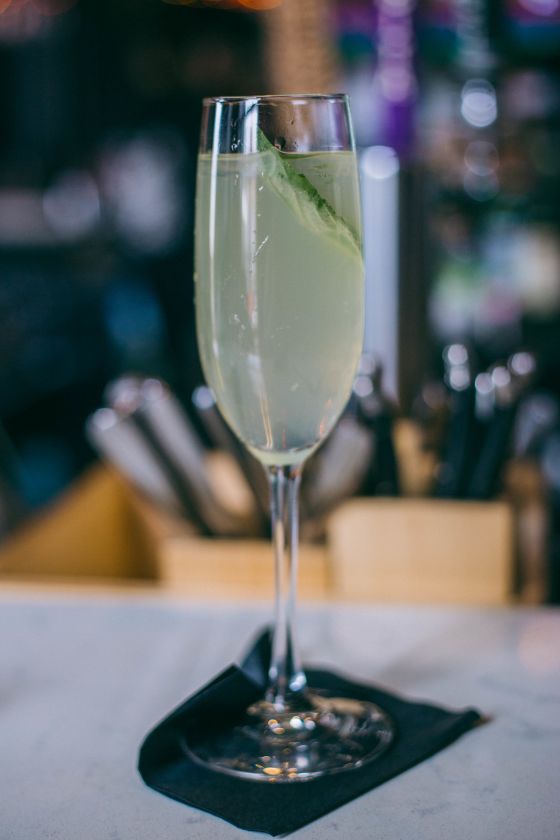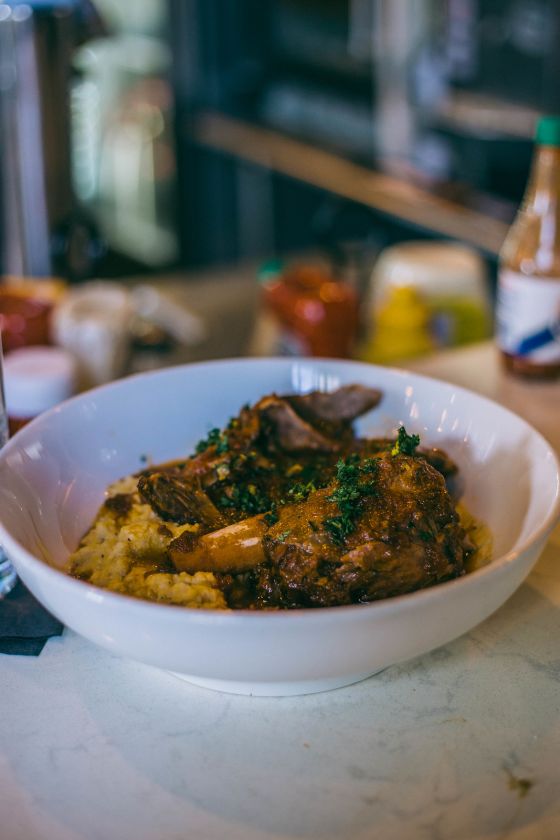 Cochon is the place when drying to decide where to eat in New Orleans that showcases the flavors of Cajun and Southern cuisine with a modern twist. With a commitment to using locally sourced ingredients, Cochon offers a menu that highlights the rich and robust flavors of the region, making it a must-visit destination for food enthusiasts seeking an authentic taste of New Orleans. Order the Louisiana Cochon, a slow-roasted pork dish with cracklins and cabbage, is a signature dish that represents the flavors of the region.
Atchafalaya is a beloved New Orleans restaurant that celebrates the rich flavors of Louisiana cuisine in a cozy and charming setting. Known for its inventive brunch dishes and Cajun-inspired fare, Atchafalaya offers a delightful dining experience where guests can indulge in dishes like shrimp and grits, boudin benedict, and other mouthwatering creations that pay homage to the culinary traditions of the region.
Ayu Bakehouse is a charming bakery offering a delectable array of handcrafted pastries, bread, and cakes. With a focus on using high-quality ingredients and artisanal techniques, Ayu Bakehouse creates sweet and savory treats that are visually stunning and bursting with flavor. Order any of their savory pastries, particularly the boudin boy and muffaletta breadstick.
Cafe Du Monde is an iconic New Orleans establishment famous for its beignets and chicory coffee. Since 1862, locals and tourists alike have flocked to this historic cafe to savor the fluffy powdered sugar-coated pastries and enjoy the rich, bold flavors of their signature chicory coffee.