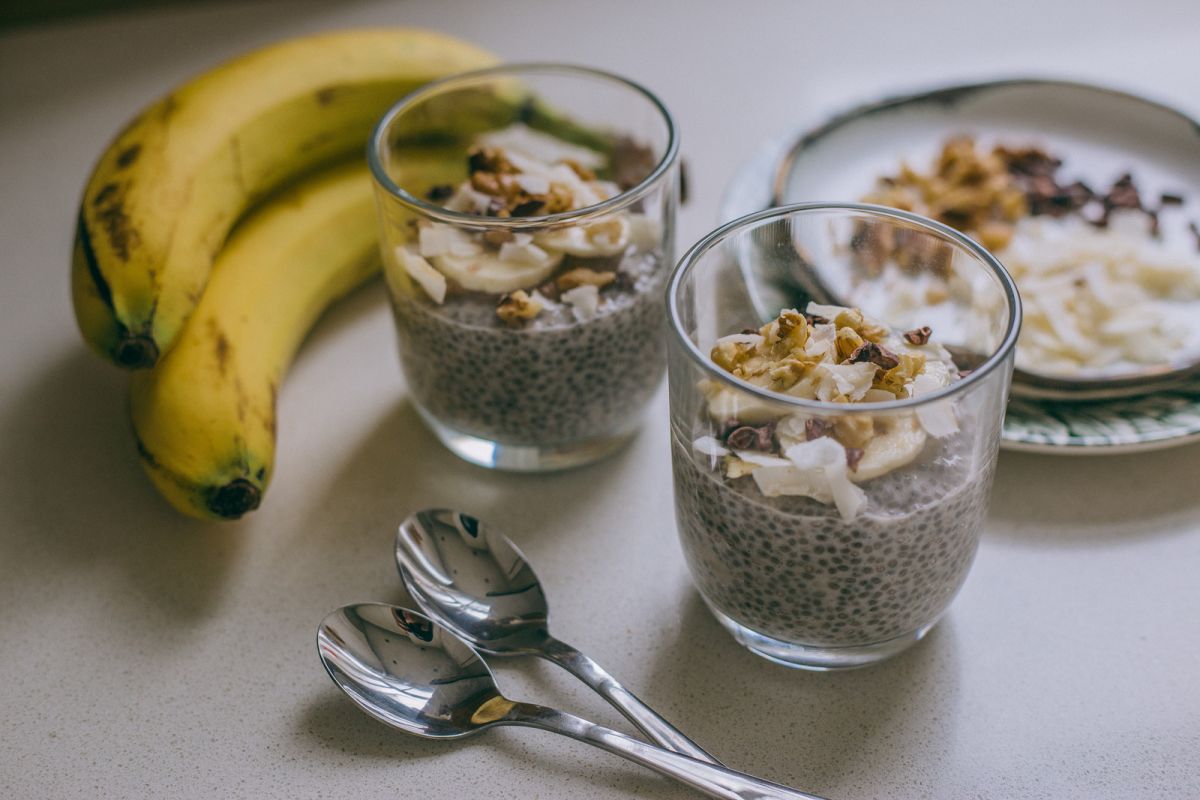 After sharing my 2019 in words, I come to realize that I spoke nothing about detox of diet. If you follow me on YouTube, you may have noticed that I was plant-based the first month of 2018 and really enjoyed it. I struggled a bit with staying full at first, but quickly realized the strategy behind eating healthy and mindfully. As the year continued, I tried to use those eating strategies and found myself focusing on quality and how it made me feel. If I wanted something sweet, I tried to make it and found myself making a healthy choice and feel fulfilled that "I made it" and that it "hit the spot."
To extrapolate on that example, you may recognize that I have a very adamant sweet tooth. Even after a huge meal without space in my stomach, I will still find a way to eat dessert! I try to limit indulgent desserts for Saturday and Sunday only. But if I get a hankering for something sweet on the weekdays, then I treat myself to something that is equally satisfying yet erring on the side of healthy and nourishing. Chia pudding are incredibly easy for ticking all those boxes! I was quite put off by chia pudding in the past, but when I started putting together recipes that mimicked my favorite dessert, it just made it easier to eat.
One of my indulgences and that I only treat myself to is the Ben and Jerry's Chunky Monkey ice cream. Take each component and turn it into a chia pudding and you got yourself an indulgent and healthy weeknight dessert or even a cheeky breakfast that is equally a great start to the day.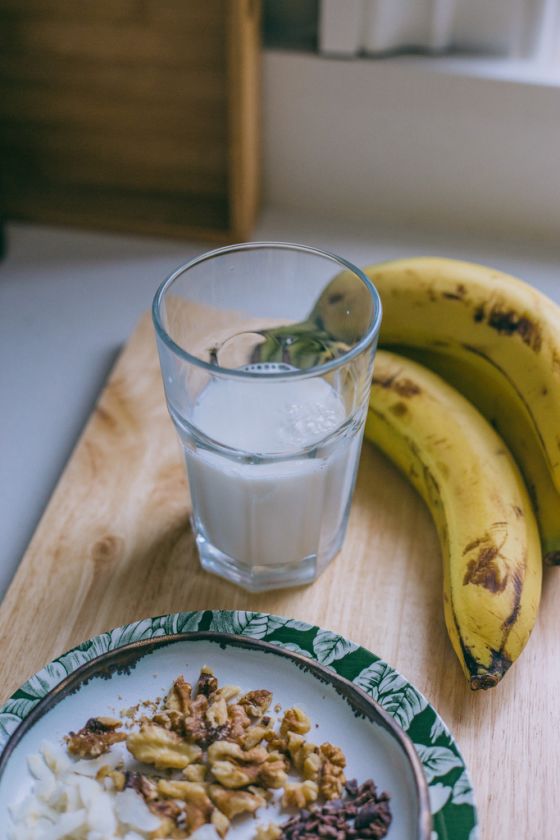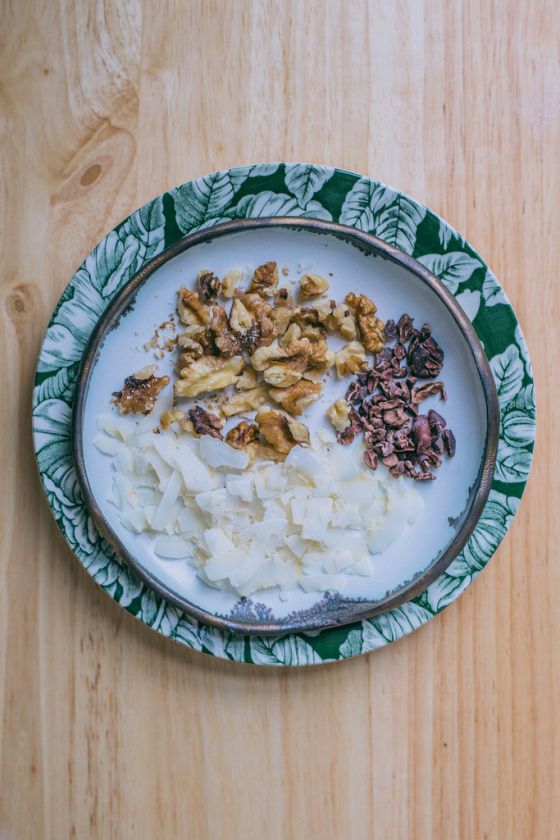 Coconut
High in vitamin B6, iron, and minerals like magnesium, zinc, copper, manganese, and selenium. It's high in healthy fats great for skin and hair. If you're looking for a lighter option then go for a unsweetened or light coconut milk option.
Cacao Nibs
If you're a chocolate lover, then you will be thankful I found this for you! Cacao nibs are packed with fiber, antioxidants, magnesium, potassium and iron. They're a natural mood booster as they work wonders on our neurotransmitters.
Bananas
Potassium, fiber, antioxidants, vitamin B6 are just the start! Bananas plays a fundamental role in nerve function, blood pressure and muscle control. It helps regulate water and mineral balance throughout your body.
Chia Seeds
These power seeds are full of fiber and protein and a decent amount of omega-3 (found in fish) zinc, vitamin B1, B2 and B3! These were my saving grace when I was a going through hormonal acne issues in my mid-20s.
Cinnamon
I always love cinnamon, it's such a comforting taste and aroma! Cinnamon has a lot of micronutrients and antioxidant effects. It's also a great little ingredient for diabetes management and cholesterol reducer!
Manuka Honey
Manuka honey comes from the flowers of the manuka bush native to New Zealand. It has antibacterial benefits such as easing stomach aches, improving digestion, boosting immune system and providing energy!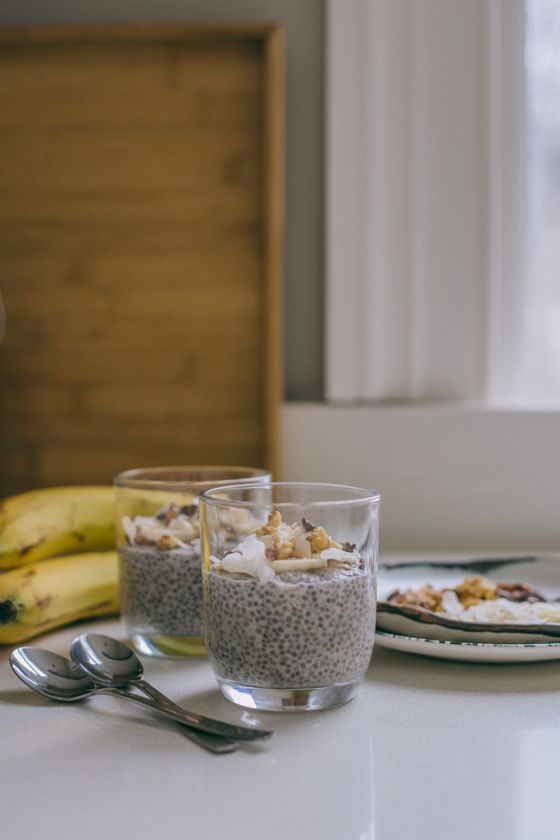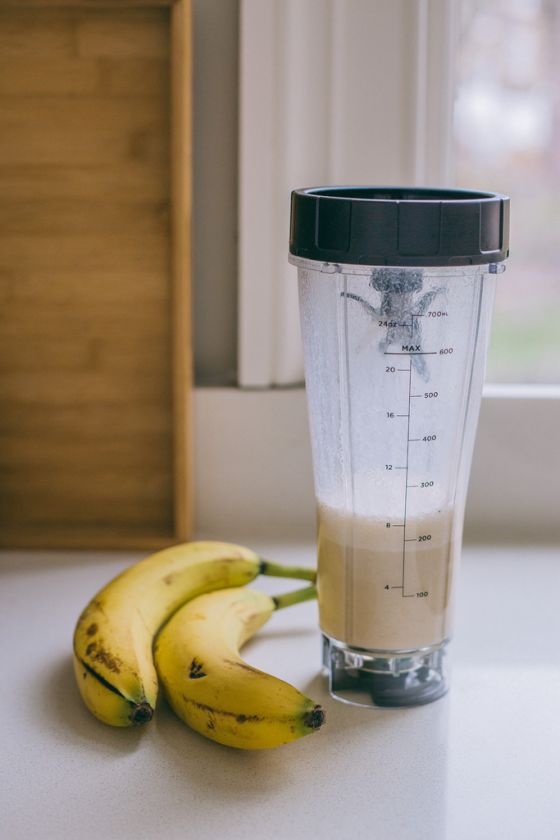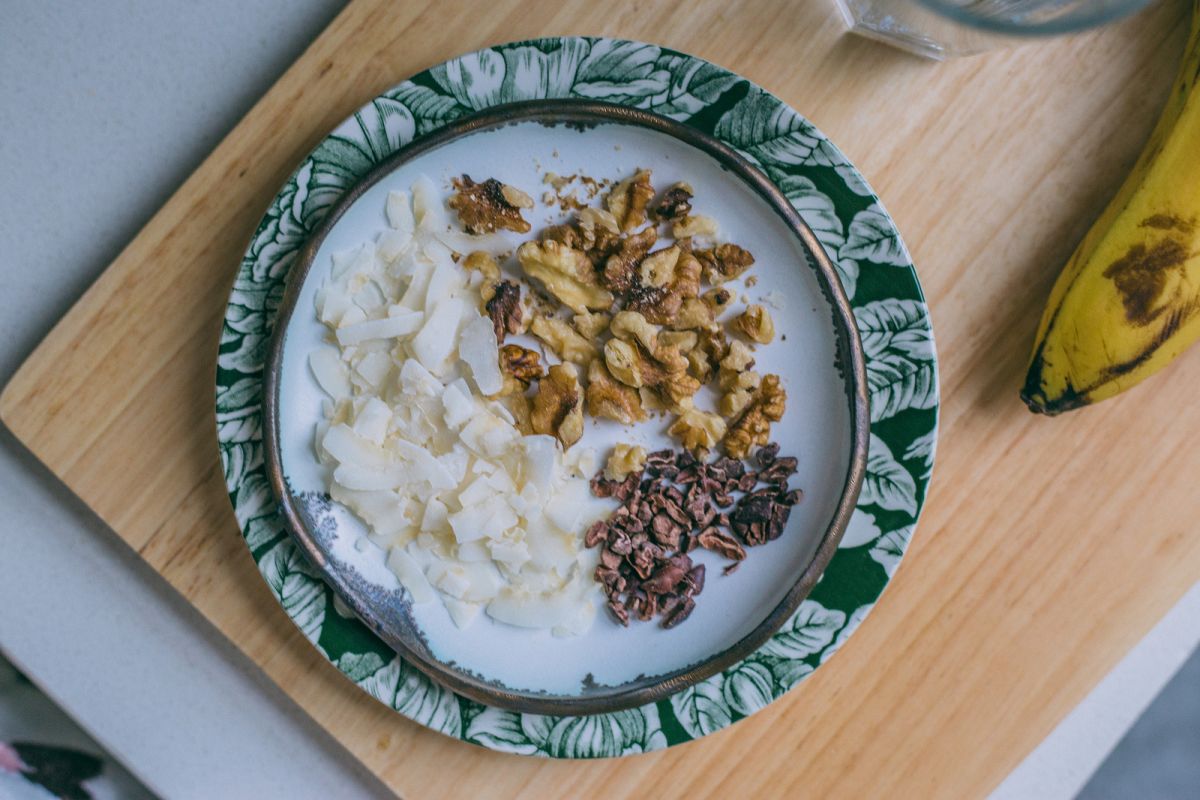 A bit of comfort in the bananas, indulgent in the chocolate and packed with nourishing love! A chia seed pudding that can be a healthy start to your day to an indulgent end following dinner!
Serves 2
Chunky Monkey Chia Pudding
ingredients
1 banana, halved
2 cups coconut milk
1/2 tsp ground cinnamon
1 tbs manuka honey (optional)
6 tbs chia seeds
1 tbs cacao nibs, divded
1 tbs walnuts, chopped
2 tbs coconut flakes, divided
2 tbs chunky peanut butter, divided
---
method
Blend the coconut milk, honey, cinnamon and 1/2 banana. Mix the chia seeds and coconut milk mixture in each bowl or mason jar. Stir to combine the mixture and place in the refrigerator for 10 minutes. Stir and then leave to refrigerate for an additional 1-2 hours or overnight.
When you're ready to serve, divide the mixture into what you are serving in. Top with sliced bananas, peanut butter, cacao nibs, walnuts and coconut flakes!
I thought this was a recipe to start the year on the right foot! Chia pudding is amazing for meal prepping as well as being a great breakfast, snack or dessert option. It is loaded with fiber, protein and healthy fats. This chia pudding recipe makes for a great low sugar and filling option and can be applied to different dietary preferences like vegan, gluten-free, paleo and keto.