Beauty Look for Halloween
I remember my senior year in college, halloween weekend was the most important social time of the year. Costumes took careful planning, a beauty look for Halloween was sorted, and roommates dressed in pairs. The weekend meant prepping for multiple characters and outfits. Though halloween is something I haven't really embraced since my college days I try to embrace a little bit of it. Maybe in the future, but this year I was invited to a little gathering that will celebrate all things autumn and ghoulish moments sans costume because it's a more professional setting. I decided to still embrace the halloween spirit and translate a beauty look for halloween that is ghoulish and glam!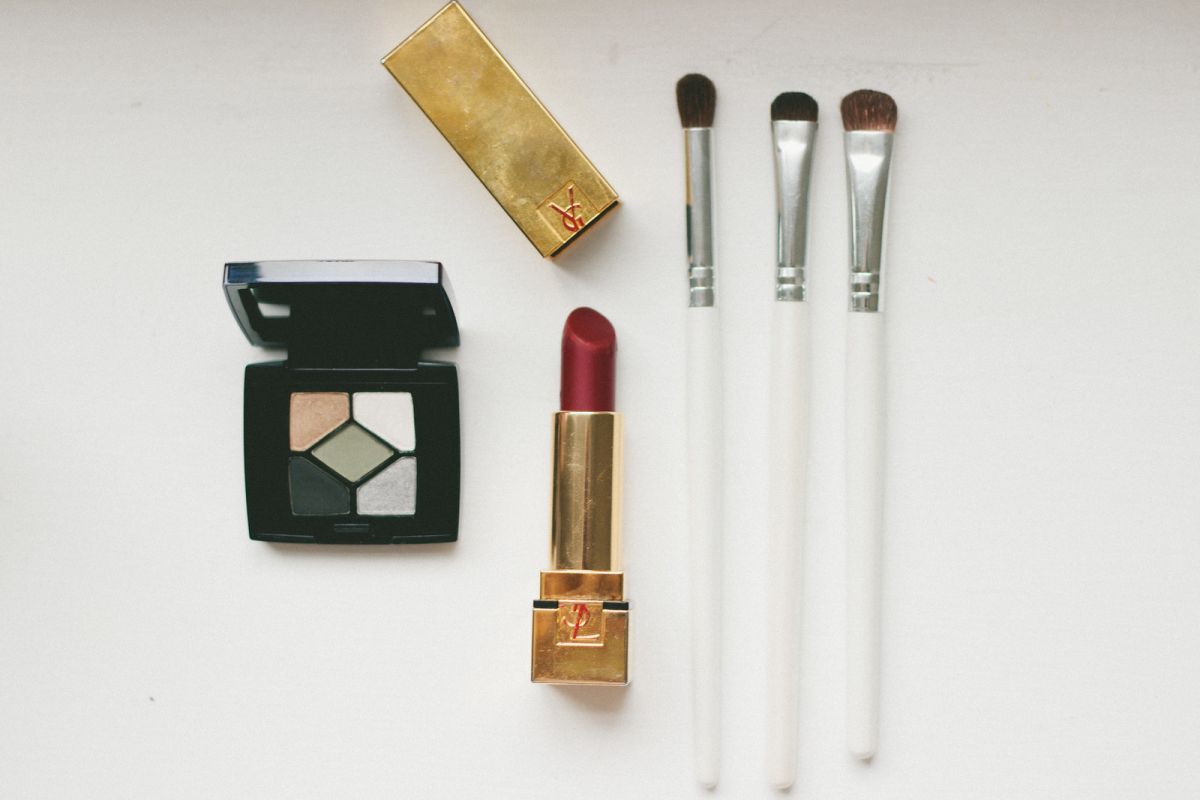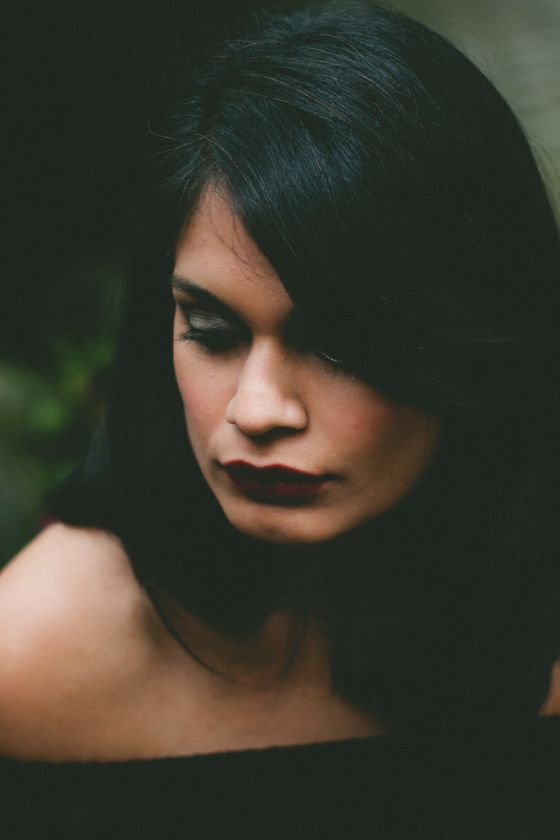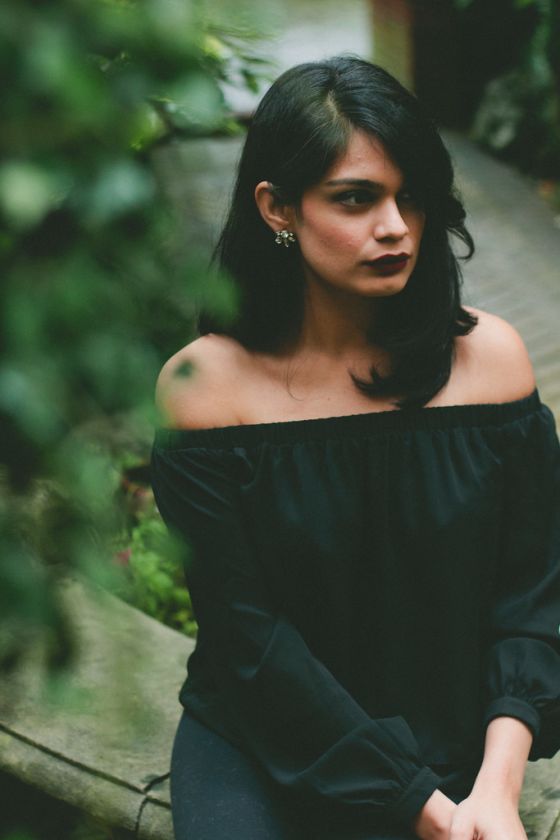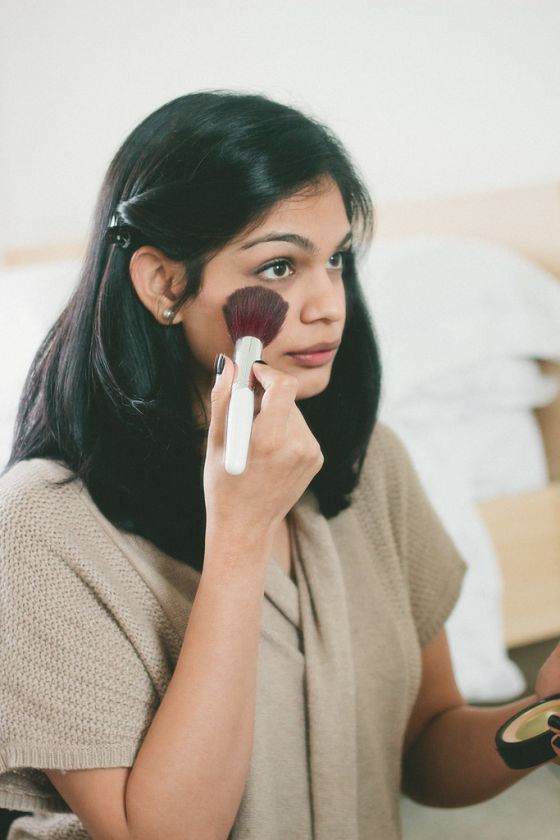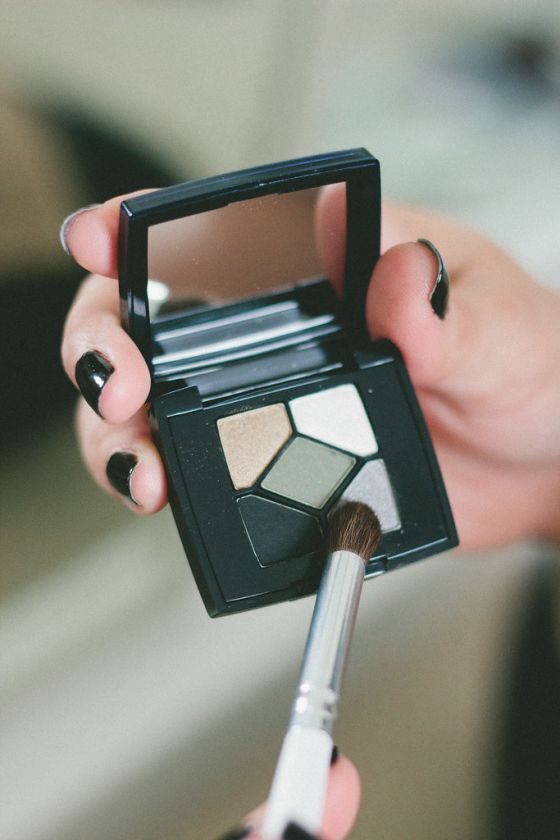 I like to start with a nude base. I put on my foundation and conealer an properly powder around my eyes to avoid any creases as I put on eye makeup. Be sure to prime your eyelids so everything stays in place! I love using the Smashbox Photo Finish primer because it keeps your eyeshadow in place for hours.
Start with the eyeshadow brush and select the gunpowder silver color and brush it onto the entirety of your lid. Make sure not to get anything outside of the eyelid itself. We will continue to blend and contour the eye later. Lightly line the bottom lash line with the excess eyeshadow.
Then with the 'smudge brush' select the black shadow and line the lash line as if you're applying eyeliner. Then take the brush up from the outer corner of your eye and move up the crease just until you're at the middle of your eye.
Take the 'blending brush' and apply a bit of the gold shadow to the center of your eyelid and gradually blend moving outwards toward the black from step two. This help bring the look together.
Then apply a thin layer of eyeliner and mascara and finish off your face with a translucent powder and a blush of choice that is more like a plum color. This will help bring the beauty look for Halloween together.
Using a red lip liner, line and fill in your lips completely. This will help keep the color for a longer period of time and will give it a more natural application. Then apply the lipstick generously and using your finger, blend it in. This ensure that you get an even application. It's the prime part of the beauty look for Halloween!