I'm no expert when it comes to replicating the fashionista strutting the catwalks of the world's fashion weeks in NYC, Paris, London and Milan. I have always loved the bolder looks, but opted for the more conservative twist because of my day-to-day responsibilities. Whether you're putting together an outfit for a Sunday brunch, in the office or on the night out, I thought I would share some of my style hacks that I go by to help elevate an outfit just passed basic. They're simple tips that can elevate your wardrobe game and best of all, it doesn't require a great deal of investment.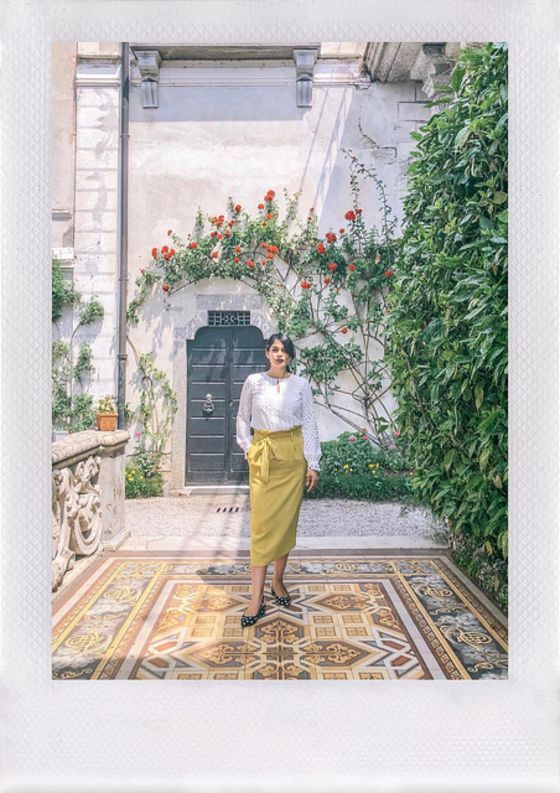 Bold Color
I love a rich and bold color and wearing one gives you instant gratification. Yellows, reds and greens are my go-to. For the office, even the simplest shift dress in red or green can help add a bit of personality and give your outfit a touch more. Or if you're too nervous, layer a cardigan in your daring color of choice with a modest color and/or print!
Accessorize
I moved to London and grew an immediate obsession with sunglasses, which is hilarious considering how dark it always is. Now that my hair is shorter, I find statement earrings and name bracelets a lot of fun. Something I want to try out is going for a fun handbag! All of these are great ways to take the most minimalist outfit and add a touch of fun. One thing I haven't mastered yet is putting all those together for an action-packed outfit!

A Statement Piece
I mentioned statement earrings and handbags, but have you tried a statement wardrobe staple? Either a big belt or an oversized statement coat, these are one-piece ways to really make a difference. My weekend outfit for my Notting Hill Airbnb Experience is often a t-shirt, jeans and an oversized coat. It's looks so cohesive and adds some flair! I'm sharing some statement items below that are great stand alone pieces that would pair well with your basics.
Mix Patterns and Textures
Back in 2010, I remember starting to dabble in blogging a bit and found myself falling in love with the typical blogger outfit: plaid trousers and a striped tee. Then came leopard print and and stripes and then polka dots and stripes. Layered with a faux fur gilet or a silk scarf and the outfit looked like it came out of a J.Crew catalogue. I pinned ALL of those outfits and didn't regret it a bit. Today, I consider stripes, polka dots and leopard print a neutral and then go along with that!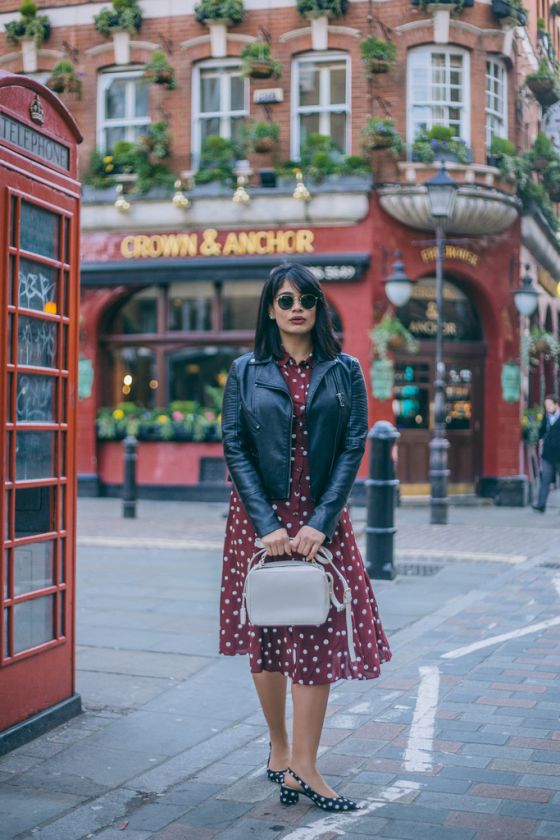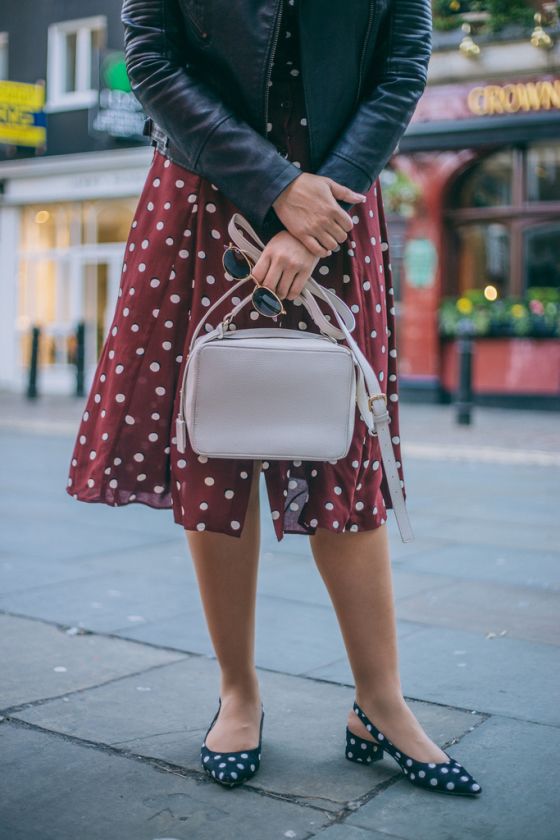 These are not your typical fashionista style hacks, but my style hacks for those who are experimenting or choose to go a conservative route. If you want to experiment but do not want to spend too much money, try Micolet UK. This is a second-hand clothing store that sells all your favourite brands and styles with huge discounts! Or if you would simply like to refresh your wardrobe with more simple pieces, this is a great place to shop that won't break the bank! For me, I try to curate a closet that is timeless and can take me from season to season. I've written a maximalist's guide to minimalism and these are style hacks I keep in mind when picking pieces for my closet!