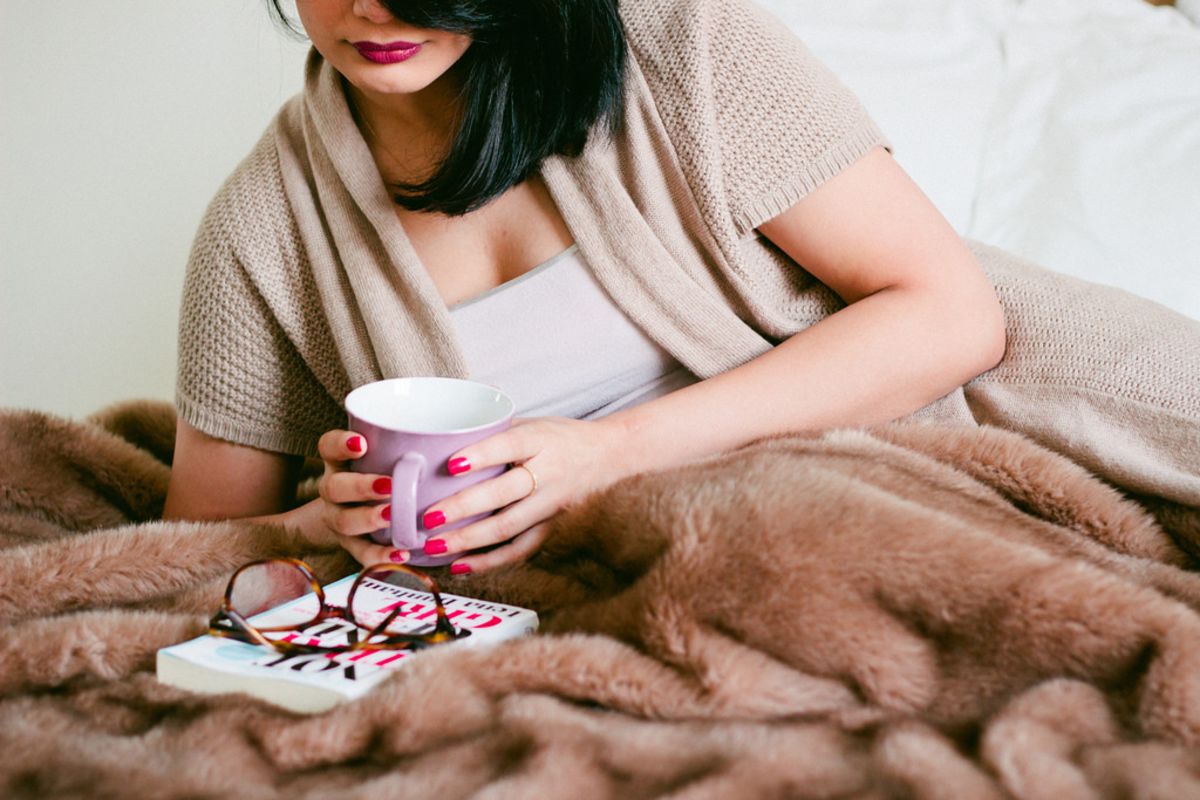 If you were in high school, college or graduate school with me you probably remember me being the late sleeper and the ridiculously early riser. Still to this day, my early mornings are my most productive hours and the day goes on its descend from there. I'm always inspired by other people's routines as it helps me adapt mine and make it efficient and enjoyable. And to top it off, I was inspired by Cupcakes & Cashmere's morning routine that she shared not too long ago, so I thought I would go off of that. I would love to hear about your experience in the comments too!
I wake up…
Typically naturally around 5:30am, but toss around in bed until 6am. Only on days when I have a lot on my plate, do I get up directly after my eyes open. Regardless, I always set my alarm for 5:45am.
I typically feel…
Since removing all caffeine from my diet I feel very refreshed and well-slept. I don't have the groggy feeling right before having coffee. I look forward to making a pot of fresh mint tea.
First thing I do when I wake up…
Unfortunately, I look at my phone. Having a start-up that deals with international trade and regulation means I may have a few missed calls or emails I need to tend to as soon as possible. If I don't have very much that needs tending to right away, then I will open up my New York Times app and read the headlines of the day.
The next thing I do…
I make a pot of fresh mint tea, brush my teeth, do a few yoga stretches to get my blood flowing. I love to incorporate Yoga with Adriene's Gentle Morning Yoga routine if time permits.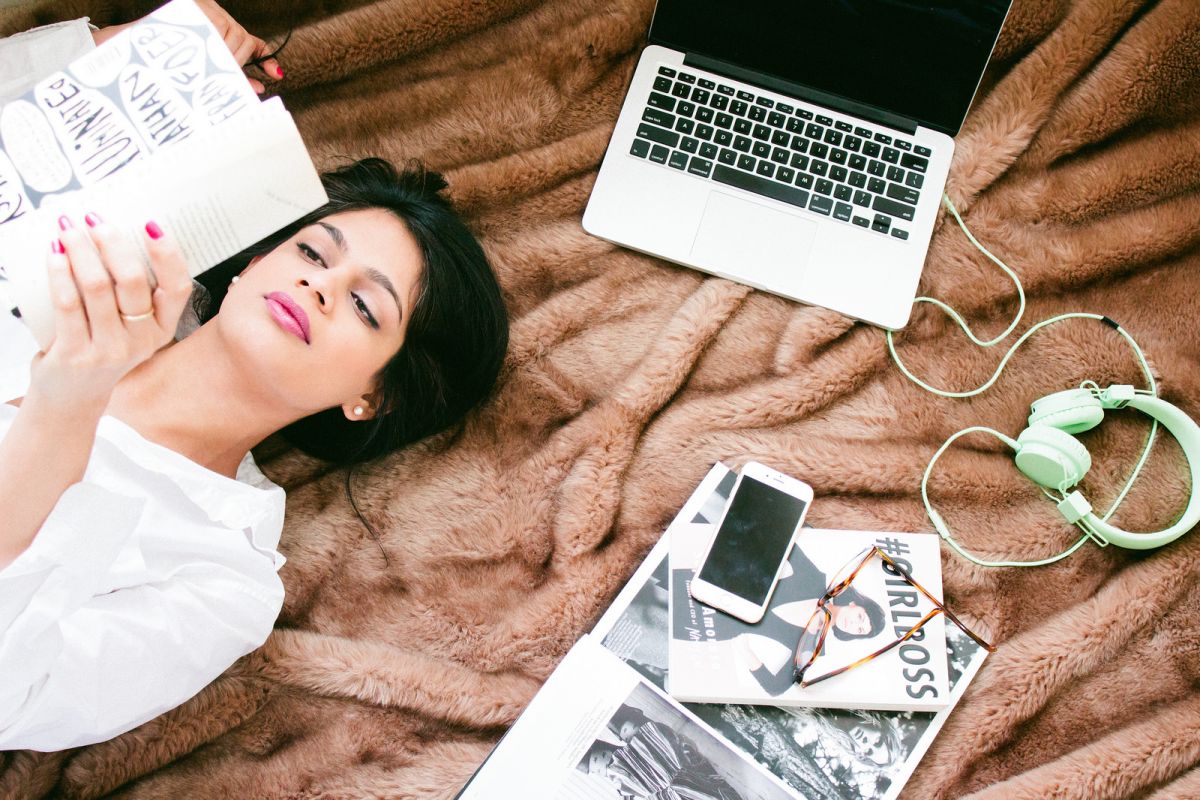 My favorite part of my routine…
Watching the sunrise and seeing London at its quiet moments. After living in big, bustling cities of America, it's quite bizarre for me to see that people casually saunter to their workplace. So I prefer to sit on or stand near my window ledge and watch the sunrise and enjoy the rare bits of a quiet London street.
shower scenario
I started a new fitness routine, the Kayla Itsine Bikini Body Guides, have you heard of them? It's a really tough, exhilarating, yet short workout. Being quite active and athletic in the past, it's something I enjoy, but definitely need to take a proper shower afterwards and get ready for the day.
my beauty routine
It's quite simple. I go for a tinted moisturizer unless I have a shoot or major meeting that day. Add a little blush and swipe some mascara on my lashes. Sometimes I work from home, in which case I usually just moisturize and call it at that.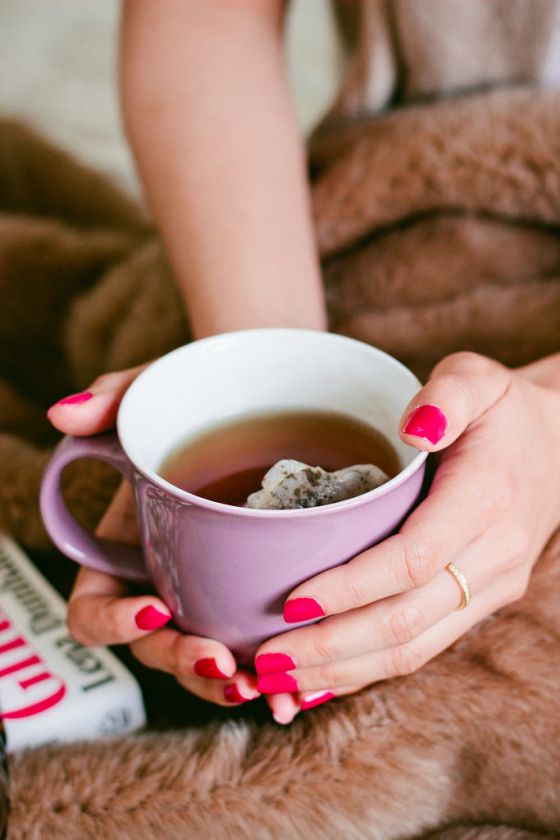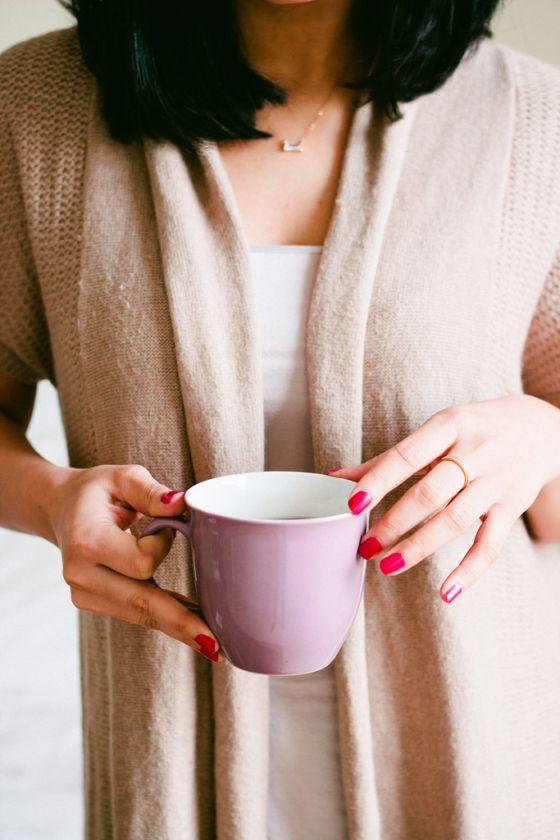 for breakfast, I usually eat…
I'm a crazy person and have two breakfasts. Before my workout, I had a small bowl of porridge or muesli. Just enough to get me through a 45 minute workout. After I shower and as I'm getting ready, I usually make a single egg and steam some vegetables and have half an avocado or a tablespoon of yoghurt.
the hardest part of my routine is…
I don't really get too much time to just relax. I'm usually on-the-go first thing in the morning and just have a few seconds to breathe when I take my first sips of my tea. My assistant will call me and go over my daily schedule and tasks as I'm going over strategy reports and checking deadlines. It can get hectic and I hate that first thing in the morning.
the last thing I do before I head out the door is…
I put on my shoes, spray a little perfume, check my lipstick, put on my headphones and find a song to listen to on the way to a meeting or wherever I'm off to. If I do have meetings, I'm out the door no later than 9am.