15 Jun 2018
My Favorite Swiss Skincare Brand
It's no surprise that I've been a Swiss line fan for a little over a year now. I've shared individual experiences with products and sang the same phrase of it being "all natural, fast acting, great for sensitive skin and a little goes a long way." Last week I had the pleasure of visiting Swiss line's new boutique at Bürgenstock Resort's Waldhotel. With each corner with a view of rolling hills, Lake Lucerne and sweet cottage like houses—it was so exciting to see where Swiss line gets its inspiration from. I've shared the Cell Shock White range from when I was in Jaipur, but have tried countless other products—so I thought I would share my experience with some of their other products…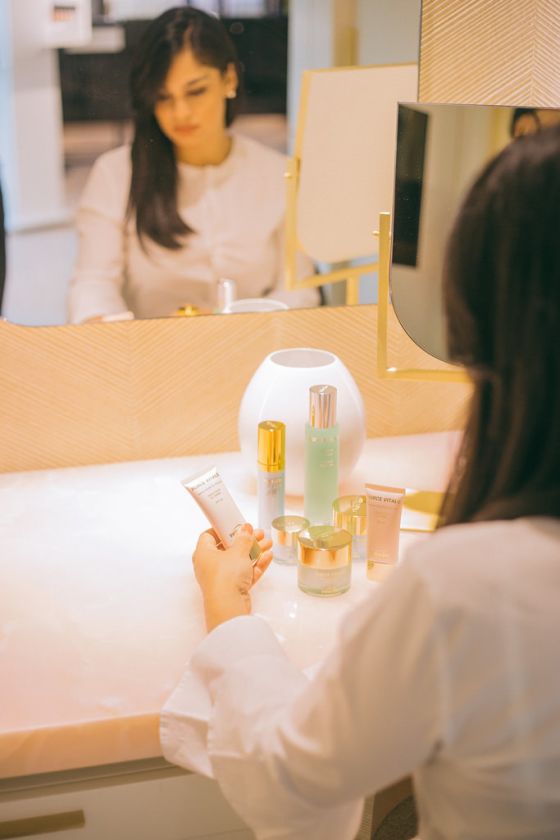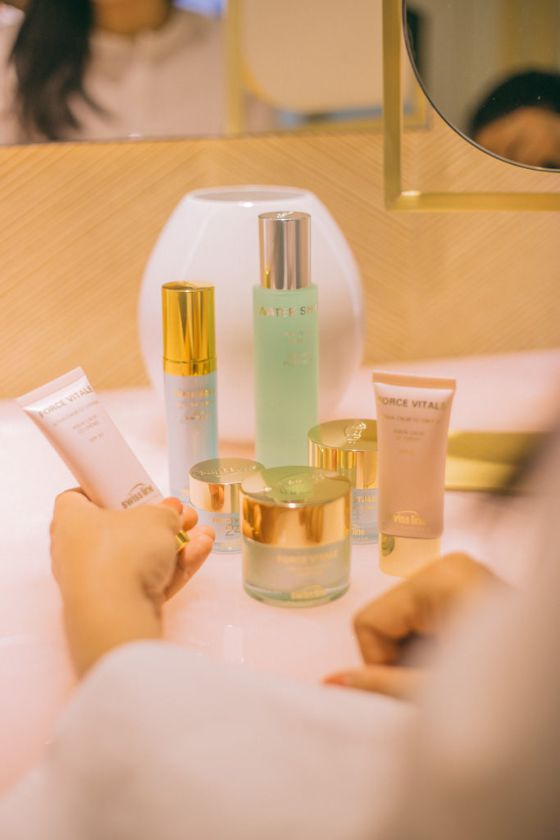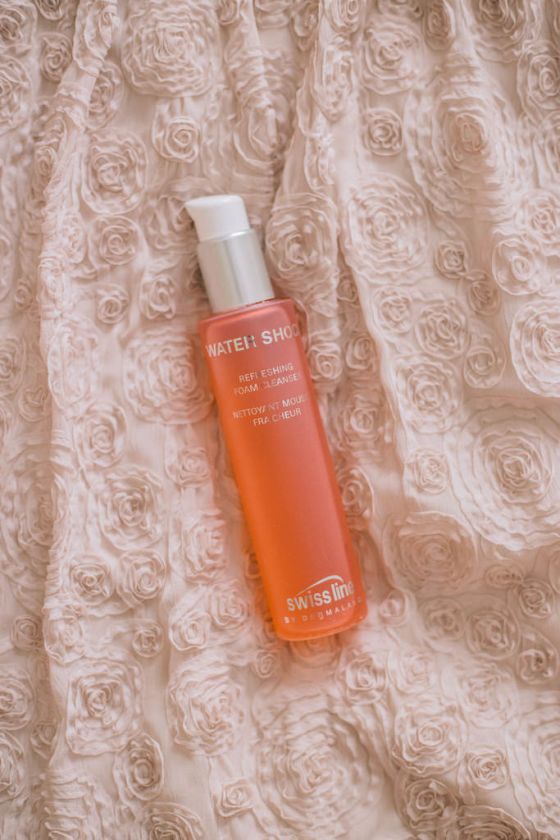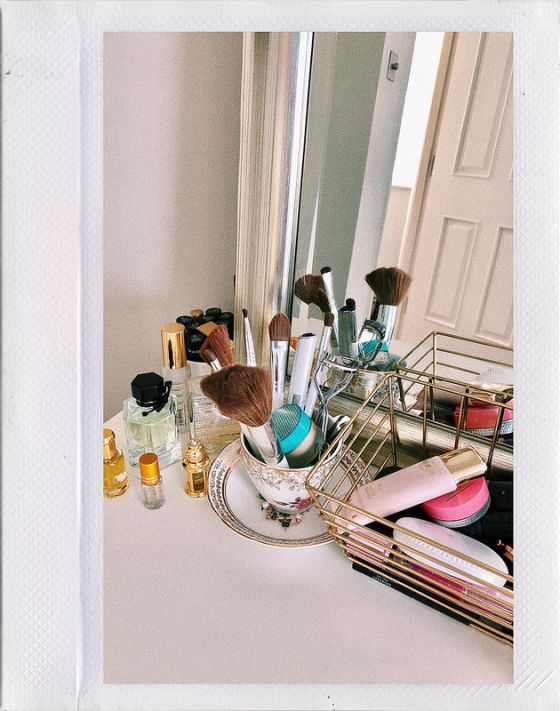 A recent addition to my cleanser family and I am absolutely obsessed! I always double cleanse in the evening since I'm removing makeup most of the time and find that this cleanser gets rid of everything without striping my skin of the good oils. Added plus is that it probably has the best smell of all the Swiss line products, which says a lot.
The following two products are the only products I use as foundation for when I do my makeup. The video shared above is my full makeup routine!
I've always had a hard time falling in love with any BB or CC cream because I find them a bit sticky. They're a bit drying at times or come off as too oily. This one, however, with SPF 30—it is best CC cream I've tried for sensitive or reactive skin. I find that it primes, protects, brightens and moisturizes all in one forever replacing my daytime foundation!
I don't think I can compare this product to any other on the market. The Bloom Flash is that product that seamlessly transitions from skincare to makeup acting as a primer and continuing to nourish your skin even as the day goes on. I add a bit of it either to my SPF or CC cream for a no-makeup makeup look.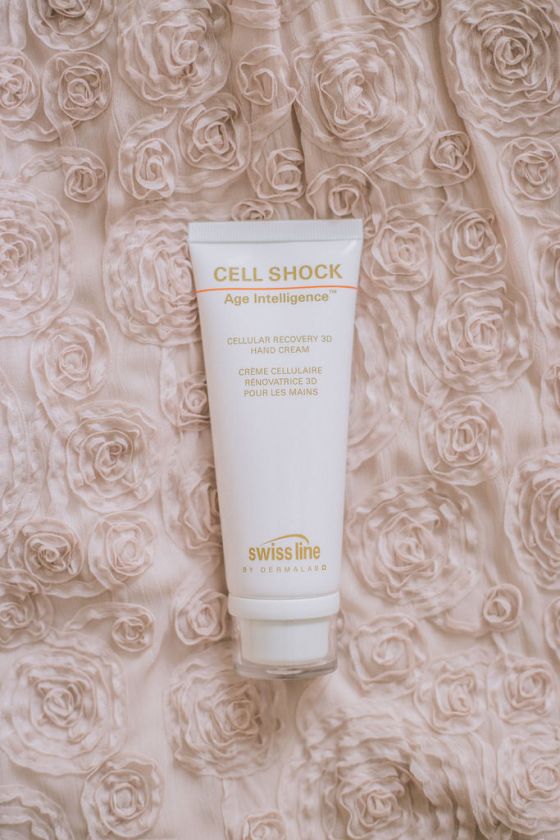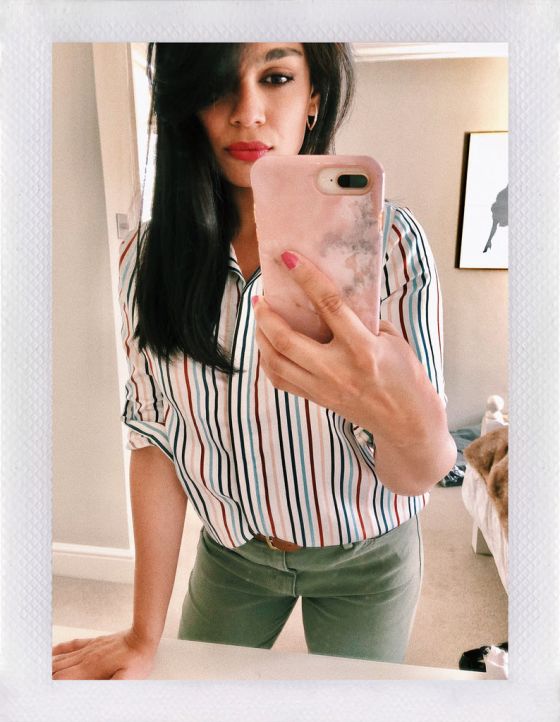 I go through hand creams far too quickly and wanted to find something that I could integrate into my nighttime routine without it feeling too thick and uncomfortable. This hand cream smells lovely and does the deed. It moisturizes all while renewing your hands' skin increasing elasticity and moisture levels.
Just to define what an 'essence' is, it is the product that effectively prepares your skin for the rest of the products after cleansing and toning. The essence basically helps absorb the other products into your skin better. This product, in particular, addresses signs of pigmentation and uneven texture.
So there you have it, these products are most definitely sitting in my medicine cabinet and has done wonders for my skin over the last few months. What products are you loving at the moment? #SkincareJunkie