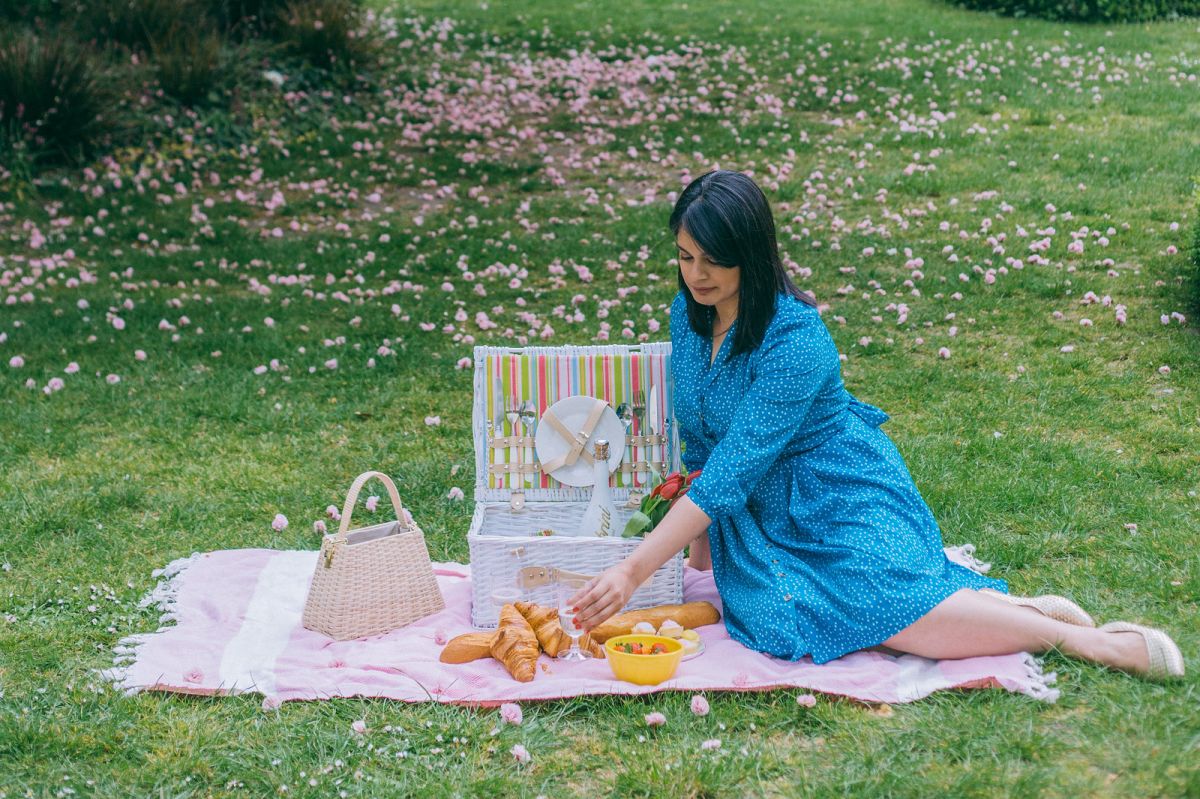 Spring is finally here in London, which means summer is around the corner! Last year, around this time, the heat was in full swing and I was already having alfresco dinner parties and visiting lots of rooftops. Summer is a special one in London because the sun sets incredibly late making it easy to top up on Vitamin D when you head out of the office for the day. One thing I did a lot more of last year were picnics, especially last minute ones. It would be a gorgeous day and in the afternoon I would text a few friends and head to a common park. We'd sit around, catch up, read and just enjoy the season. I made a promise today myself that this summer I would do the very same, but one thing I did want to do is cut down on my environmental impact. It wasn't until the end of the season, when we were in Hyde Park, did I realize how packed the dumpster was full of plastic bags and containers. It made me think about how easy it was to put together a picnic essentials and so unnecessary it was to waste. So part of my picnic essentials this year, I want to make sure I'm eco-friendly to the best of my ability. So here's a checklist of my summer's picnic essentials that are eco-friendly (and overtime it will be cheaper)!
Picnic Basket
One of the picnic essentials you need is a proper carrier, but I love a good picnic basket and think it's the most practical when commuting your food and things somewhere. A basket keeps everything in place, help prevent leakages and broken containers as well. It's also very easy to organize, if you've got a long ways to go. Pro tip would be find a basket that has compartments and straps and added points with plates and cutlery! Avoid traveling with disposable bags to control you waste and pack everything in airtight containers to prevent spillage! I always check Etsy for picnic baskets before splurging somewhere for better prices.
Plateware & Cutlery
Flatware and cutlery are definitely picnic essentials even if you're serving finger foods. If your basket doesn't come with flatware or cutlery, then that's perfectly fine. There are plenty of transportable plates and cutlery options. I usually either go for glass/porcelain/silver or biodegradable options, like plates and cutlery made of bamboo or palm leaf. Also, don't forget metal straws too!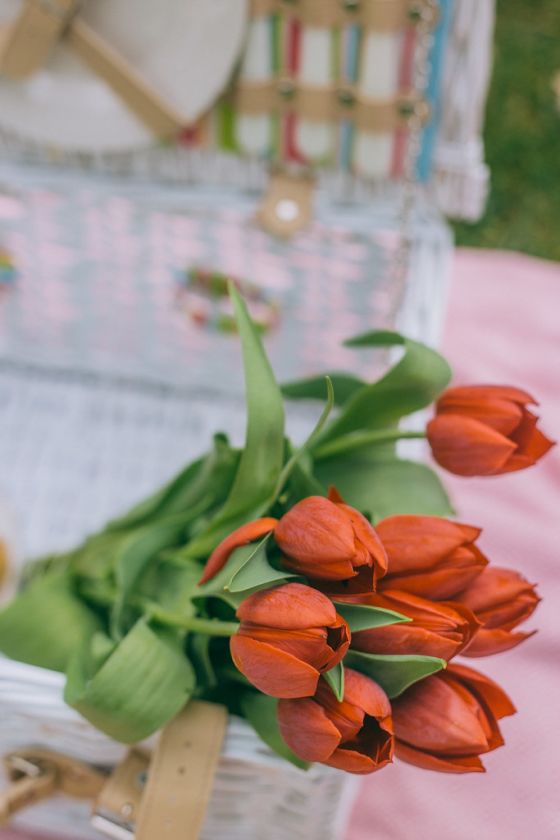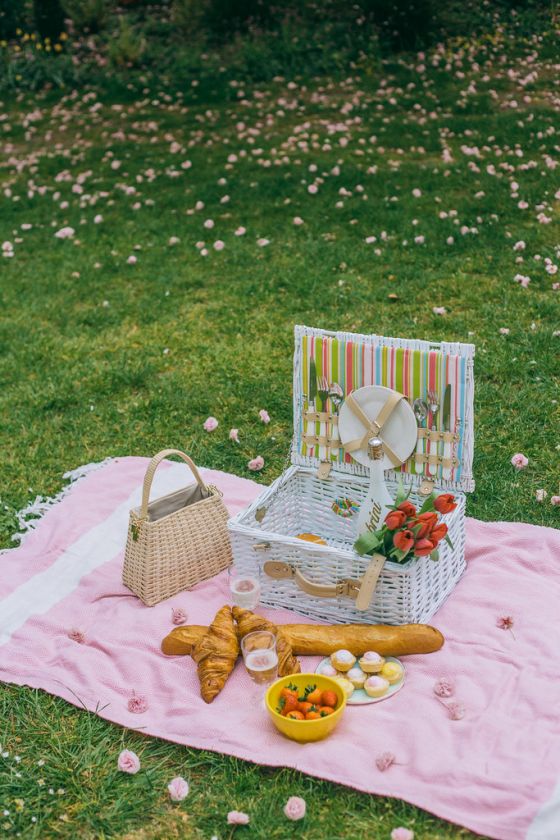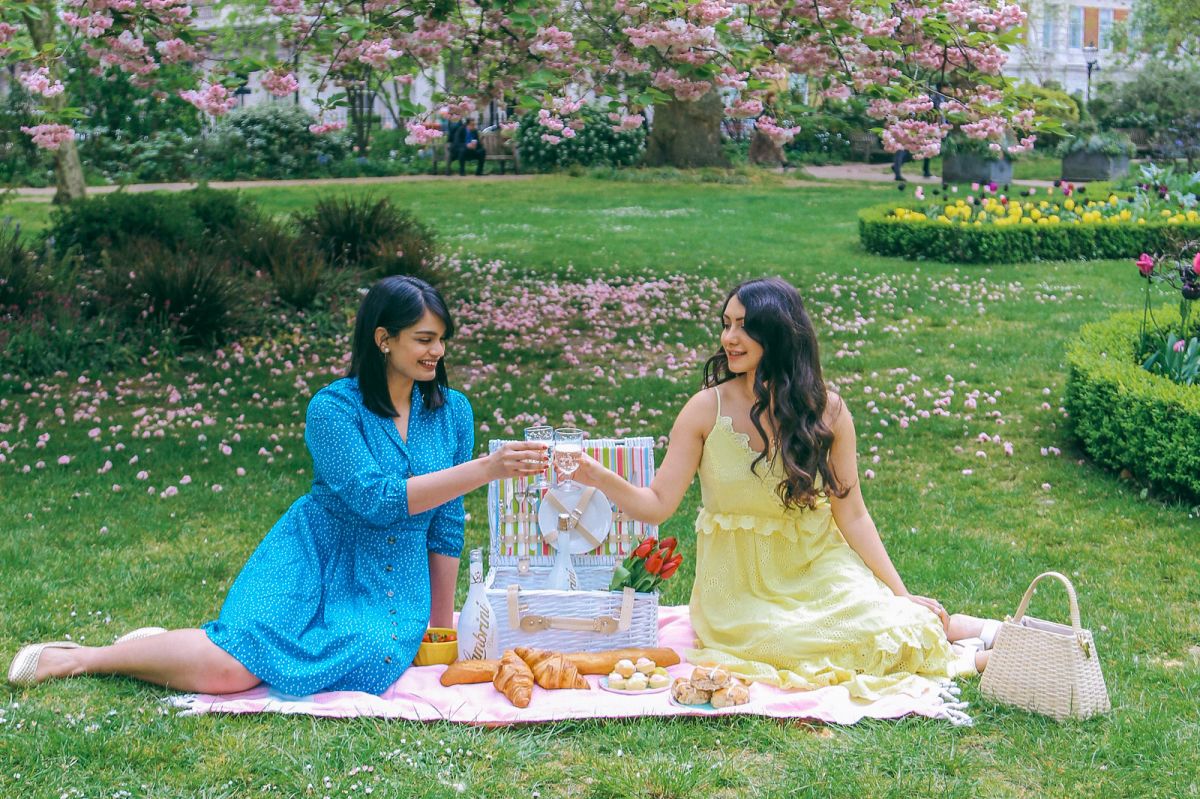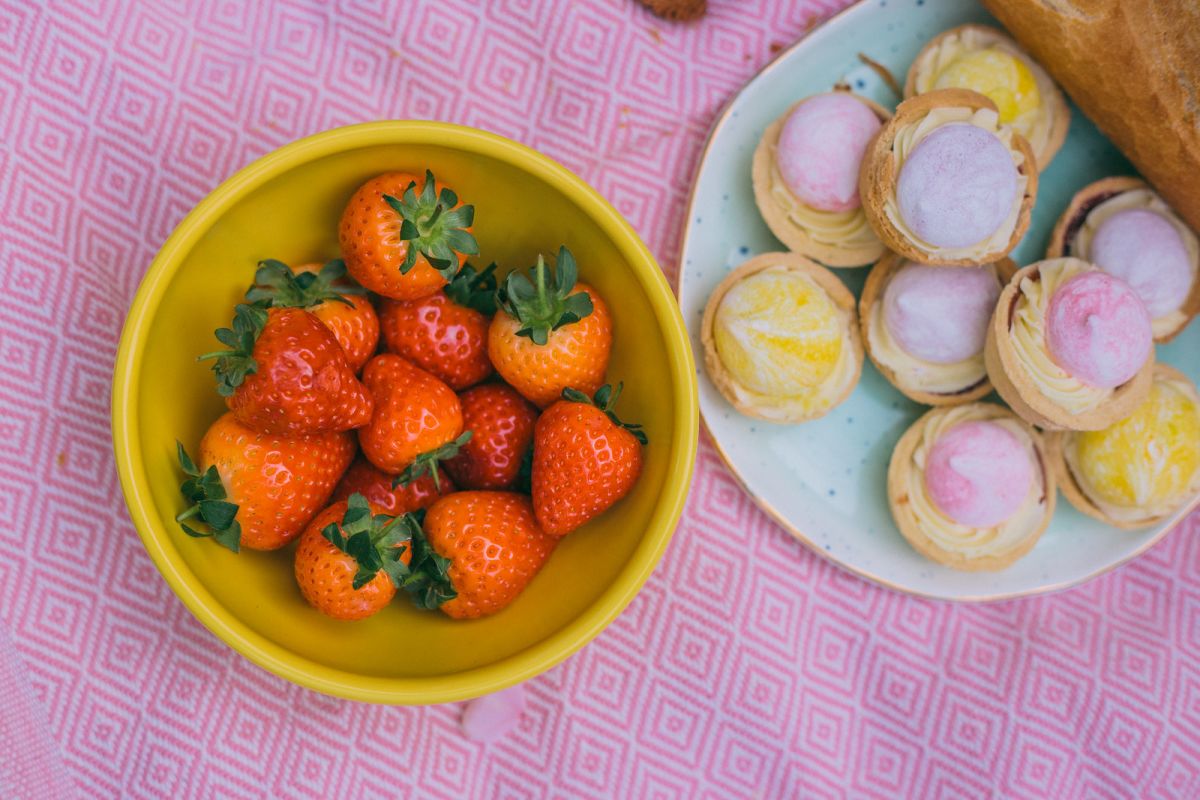 Washing Up
I always keep a bottle of tap water with me to wash hands or clean off anything that needs just a rinse. If you're hanging with a crowd, I would also recommend some biodegradable hand wipes made of bamboo and/or a microfiber cloth (that also dry quickly)!
There's a lot of sun in London over the next few weeks, which means lots of outdoor hanging. So let me know if there is anything else I've missed or you would add to the list! Also, BIG thank you to Anoushka for letting me use her gorgeous set up with her!