2020 was the year that no one expected and I can't believe I'm saying this, but it's that time of the year. The time where we reflect on the last several months and pen our goals for the year to come. 2020 was full of ups and downs, but I have to say that I was grateful for this year. I'll get into that at a later date though.
This year, I originally had long-distance trips planned and was going to invest more in that. Obviously, with the pandemic, I had to adapt and had to reprioritize during lockdown. I used this time as an opportunity to do more for myself and this blog since I was initially focused more on my job and living in London. This required a little investing, lots of learning, and with that, I'm excited to share the best products of 2020 according to me! I consider these the best products of 2020 because they are products that helped me get through the pandemic in various capacities and they'll probably be items I'll take into 2021 and years ahead!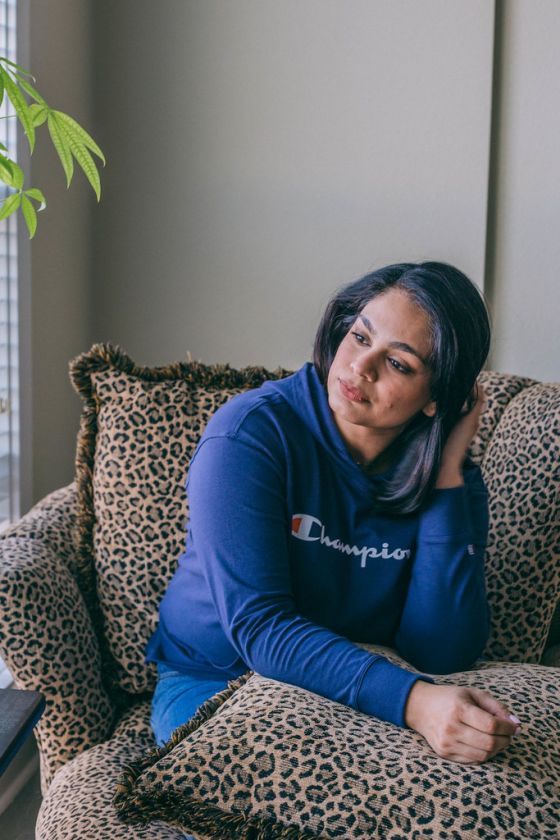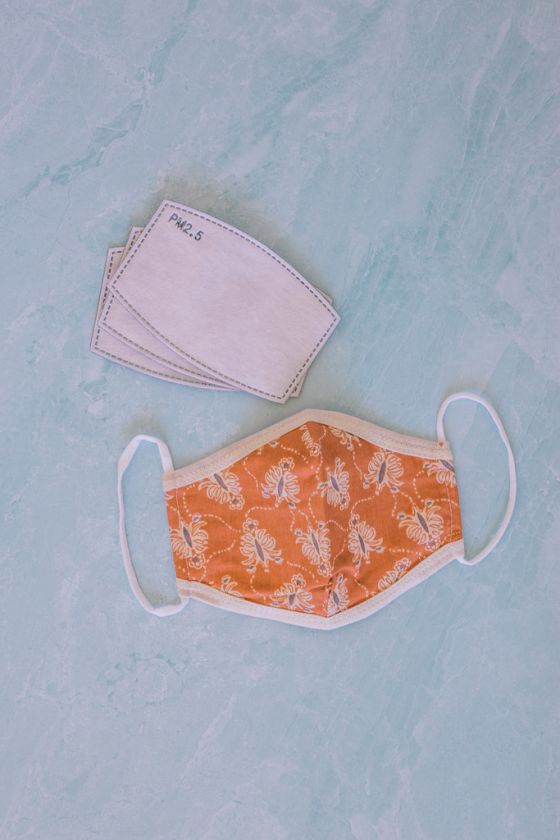 I came across RockFlowerPaper when I was searching the internet for tote bags to use when I'm at the shops. The boutique offers a range of lifestyle products with colorful and unique designs. It was the material of everything that drew me initially! When the lockdown was in full-force, I made a few masks but wanted something that also had a softer material with the extreme Florida heat and humidity that was approaching. RockFlowerPaper's reusable face masks are repurposed from their cotton tunics! They're cool and lightweight, comes with an opening to add a carbon filter, can be secured behind the ear and then at the nose. Initially, I bought 2 and then re-ordered 3 more! I always end up getting compliments and love that they're eco-friendly.
I know I'm not the only one here who jumped on the TikTok bandwagon and immediately followed @SkincarebyHyram. Tiktok has been a wealth of information and a respite during these times and one of the first things I did when I started following Skincare TikTok was get my hands on mineral sunscreen. It's no secret that sunscreen is something everyone should incorporate into their skincare routine. Maelove's Sun Protector is an SPF 30 zinc oxide sunscreen fortified with Vitamins C and E. It is naturally formulated without avobenzone, oxybenzone, parabens, dyes, and fragrances. The formula is extremely lightweight, brightening, and doesn't leave a white cast on my brown skin. The best part? It doubles as a primer! Although, I haven't worn make-up all that much this year.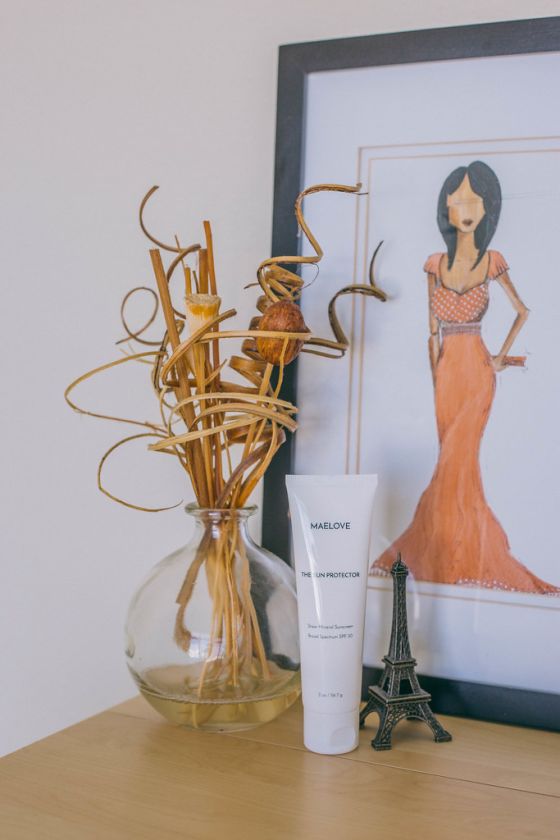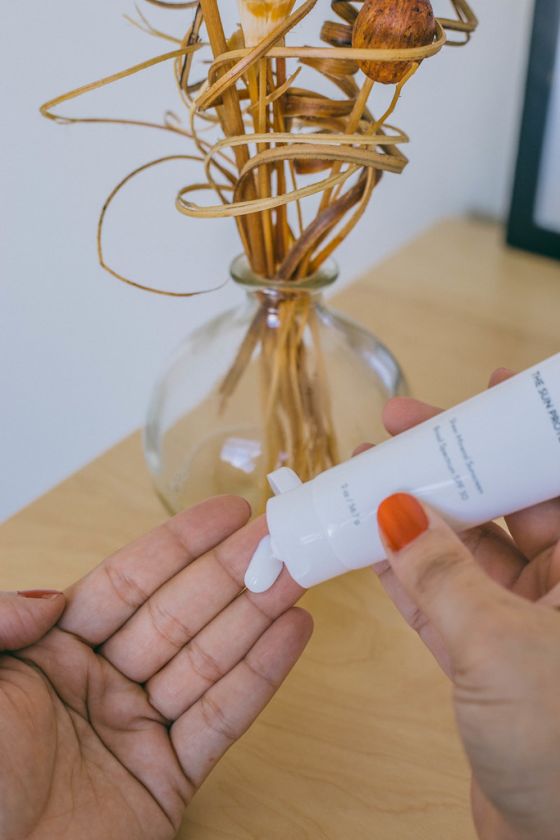 I know I'm late to the party, but the first purchased item of the best products of 2020 was the Kitsch silk scrunchies. I looked into some of the iconic brands for silk scrunchies but felt underwhelmed by the reviews to price ratio. After asking out on Instagram, I had a few followers and my friend Rosie suggest Kitsch. Silk reduces friction, but most importantly the scrunchies addressed my hair tangle problem as my hair grew longer. These Kitsch silk scrunchies are sturdy, great quality, and doesn't leave a kink in my hair!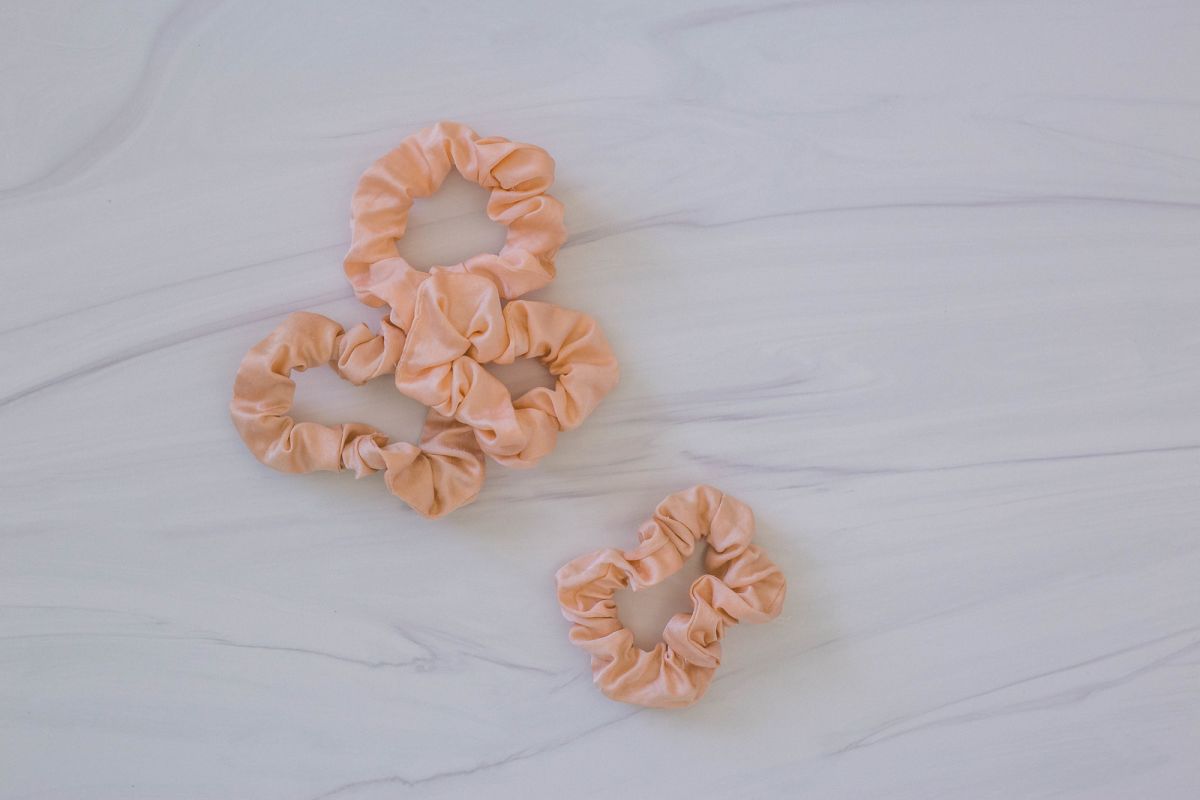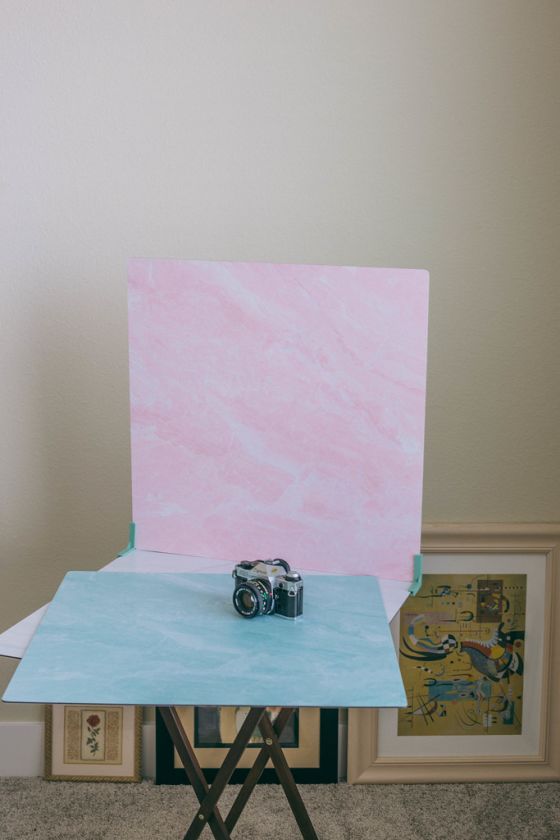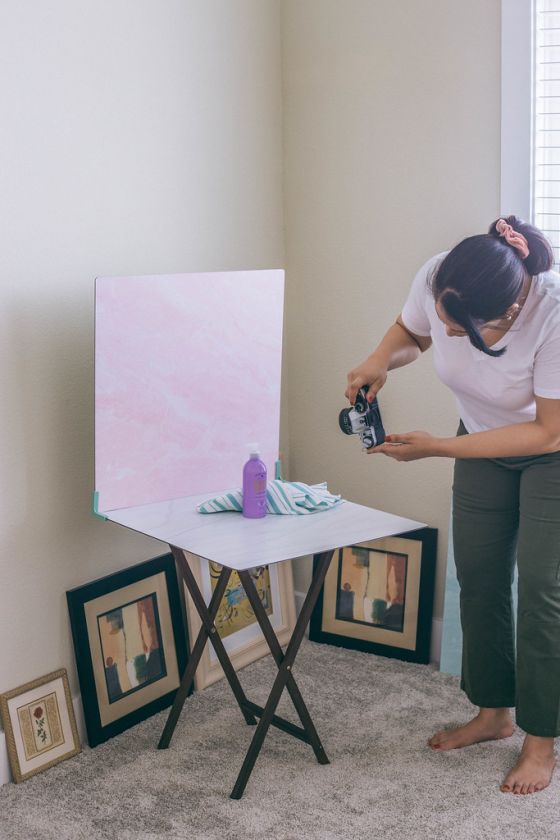 Moving home was a bit tough on my blog in the beginning. I knew lockdown was going to impact my creativity and change the color scheme I'm used to sharing on my blog. My parents have darker, outdated furniture. It was going to be a challenge to get photos that fit my brand. Insert Replica Surfaces, easily one of the most practical of the best products of 2020! Replica Surfaces are the only photography backdrops you will ever need. They're lightweight, stain-resistant, realistic, and comes in a variety of textures and colors. It's so easy to take one replica out to capture a flat lay or I can set up a pair to create a mini studio. It changed my photography and styling game so much that I ended up purchasing two more during the Small Business Saturday sale!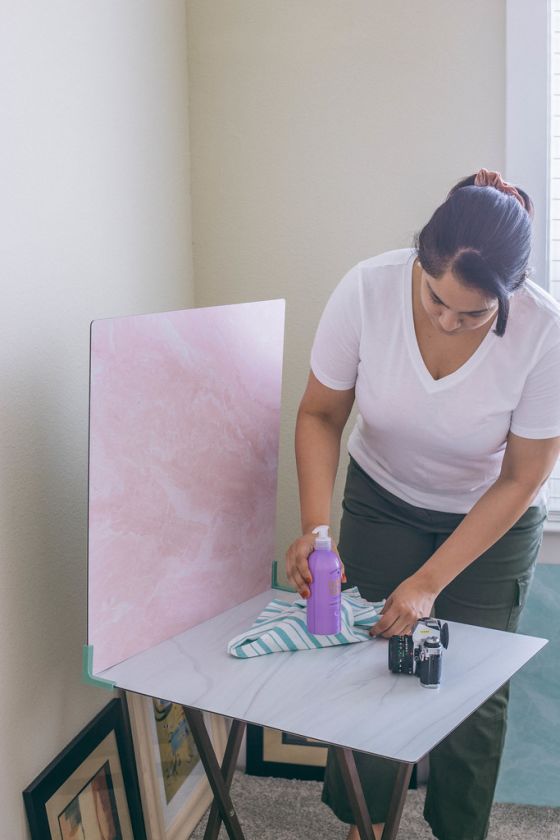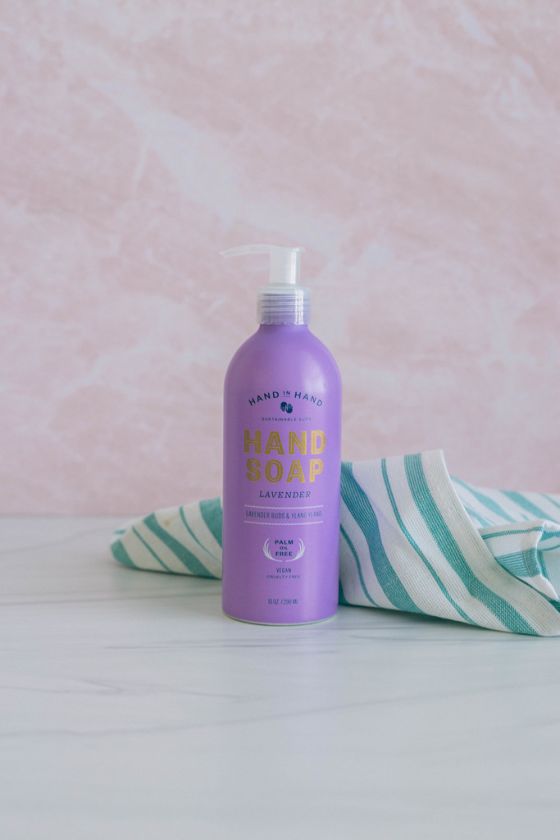 You don't need me to mention this as I'm sure you've heard me say it already, but I wouldn't have gotten through lockdown without Scribd. I don't watch much TV and often find myself doing lots of small, mindless tasks in the evenings and throughout the weekends. Usually, I'm not bothered by silence, but considering lockdown is extremely isolating, it was nice to have Scribd running in the background. It is a large digital library with unlimited books, audiobooks, magazines, and more! Since libraries were closed during the lockdown, this app saved me! Make sure you subscribe now to get 2 free months! It's a great offer!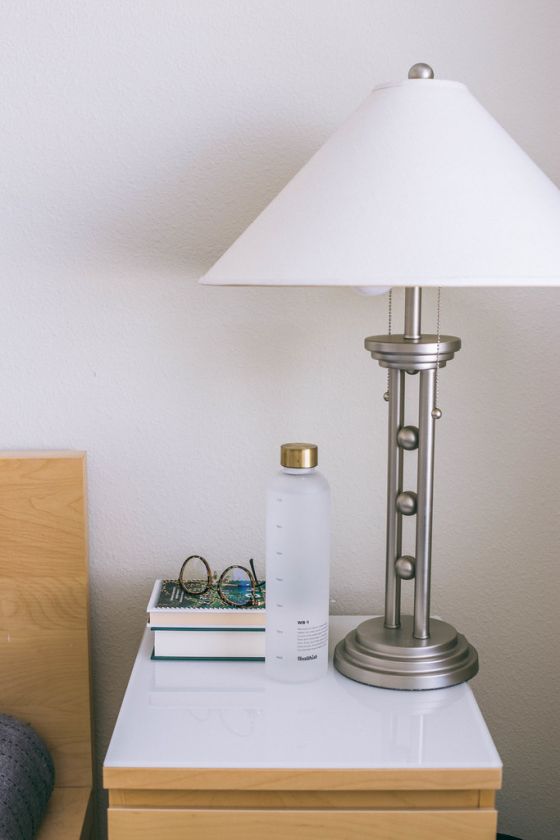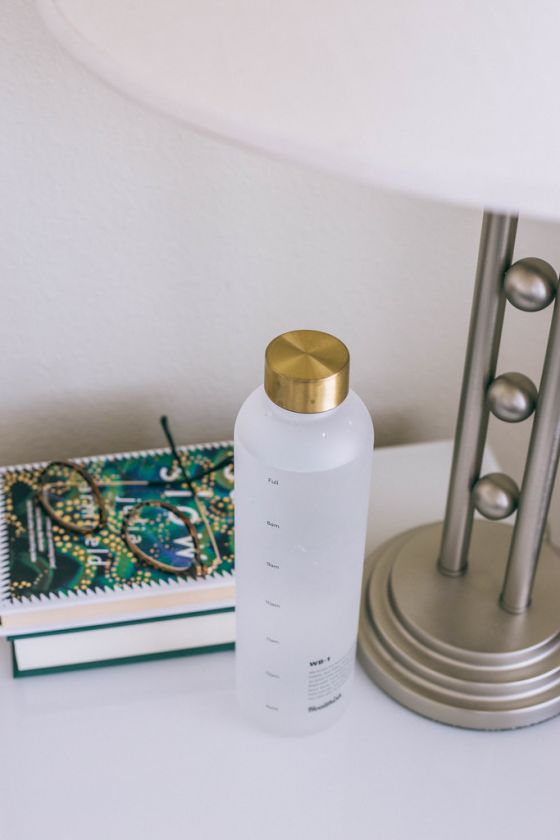 A big challenge I had since I was mostly just sitting at home was getting enough water after I finish my morning workouts. This Healthish waterbottle changed that for me! The lightweight, durable, BPA-free, and beautiful water bottle is marked with timestamps to ensure that you get enough water and stay hydrated throughout the day. I would say that the Healthish water bottle is great for times when you may not think to have water like when you are traveling or sitting at a desk.
We all know I love a hot drink since I've lived in London and the Florida heat did not stop me! This list of the best products of 2020 had to include this Miroco Milk Frother that my friend Joy gifted me for my birthday! If you search online, this version of the Miroco milk frother is one of the best on the markets it steams milk and creates a thick foam for either hot or cold drinks with tight bubbles making all your milky drinks extremely luxurious! It easily replaced my handheld frother and has become something I use twice a day! If you're looking for a milk frother, but don't want to make a major investment in an espresso machine then this is the best choice!
You've seen me rave about these products all over TikTok and it deserves more hype! My mom is very particular about her daily cup of chai and you can bet she will not be the most pleasant company without a proper cup. She gets her masala from India from a particular spice monger she has known since her college days. When I made One Strip Chai Co's chai at home, my mom was at a loss for words. It tastes no different from what you would get on the streets of India. The haldi doodh (turmeric milk) is also at the top of the list with the chai. It's rich, musky, earthy, delicately sweetened with cinnamon, and activated with black pepper. Every ingredient is equitable and responsibly sourced! If you're looking to experience the authentic taste of India, then you must try One Stripe Chai Co's chai masala chai blend and turmeric latte blend.