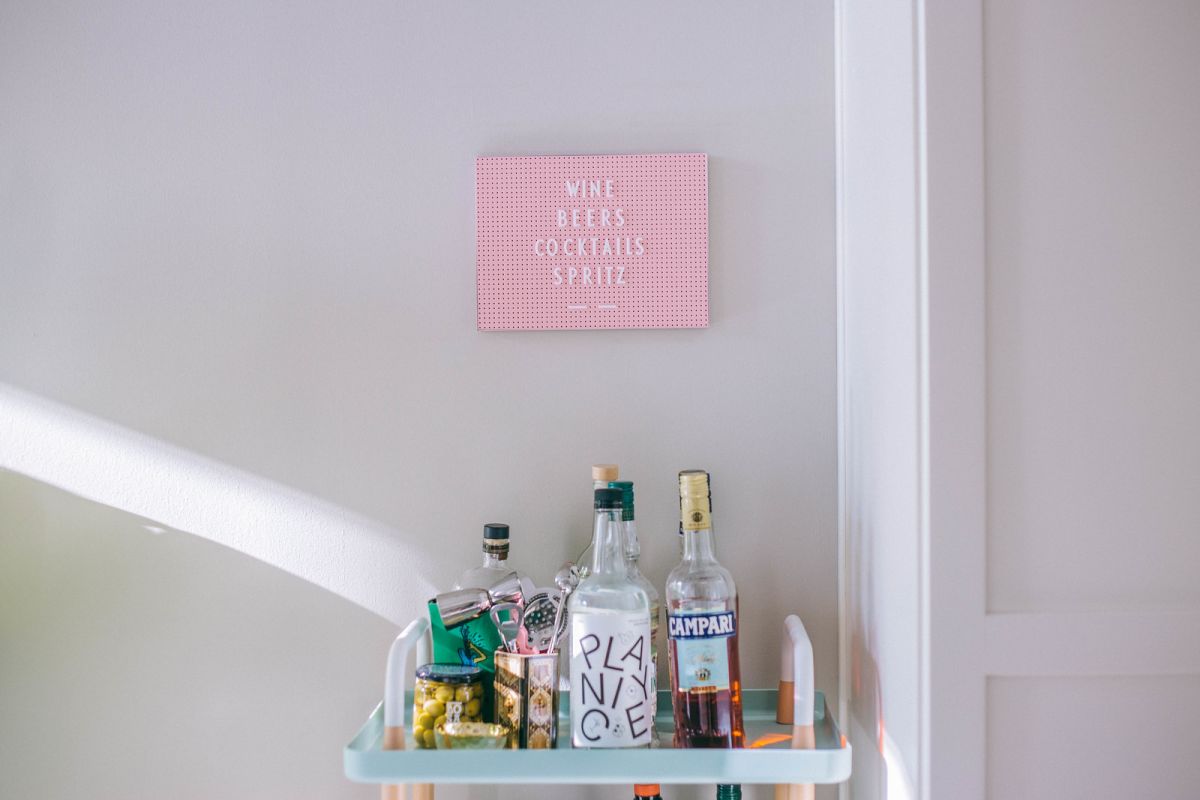 Growing up, my parents believed in having an open house. People could come and go as they pleased, people would stop by unannounced or even call just the hour before, and somehow I only had positive memories associated with those moments. What the average person would label as panic-stricken, my mom and dad labeled as spontaneity with a positive connotation. As I went off to university, the entryway of my dorm operated very similarly to the front doors of my childhood home. Each person who walks in must be entertained, comforted, and fed before leaving.
My colorful Chicago apartment operates no differently from the many homes I resided in. When planning the decor and layout of this flat, I wanted to ensure that it had an open plan with corners that embraced the ebb and flow of visitors. As silly as it sounds, my colorful and functional bar cart was one of the most exciting home projects I got to do because I knew it would serve so many and become a spot in my home that could spark conversation. My space isn't too big, so I wanted a bar cart to serve a purpose and be a statement. The main thing was that it had to be home to some of the trinkets I picked up from my travels around the world.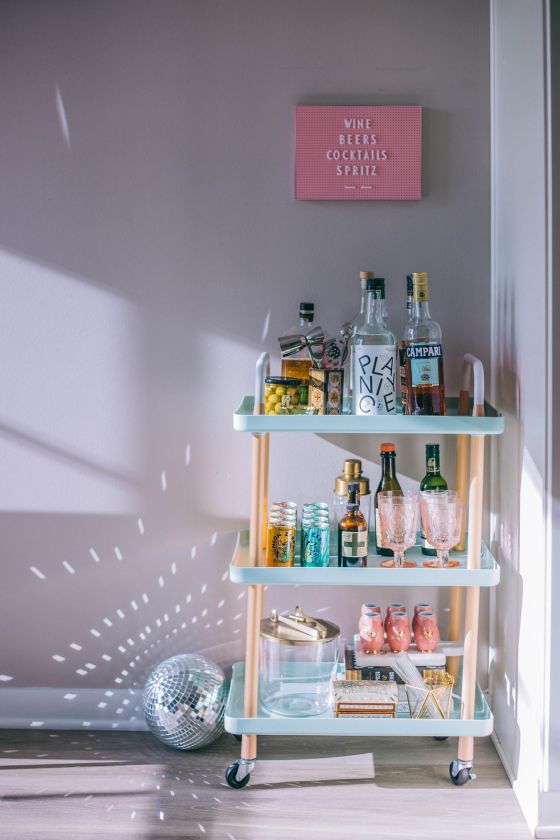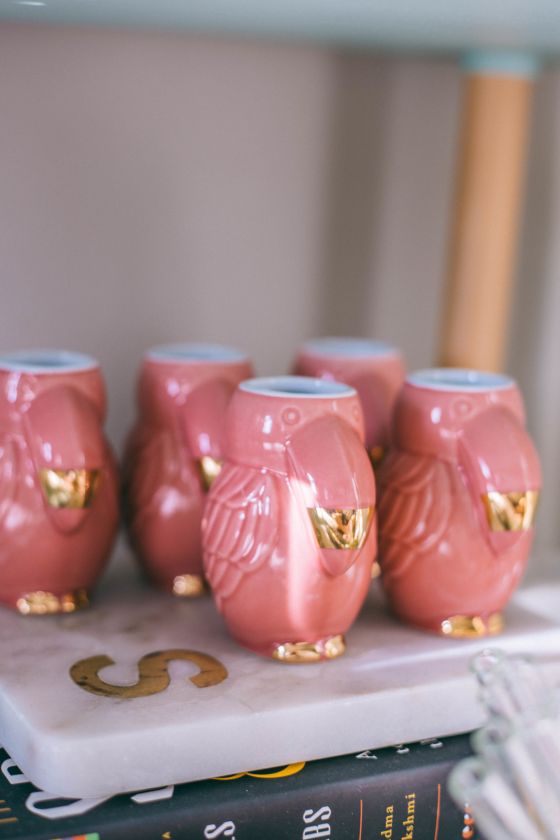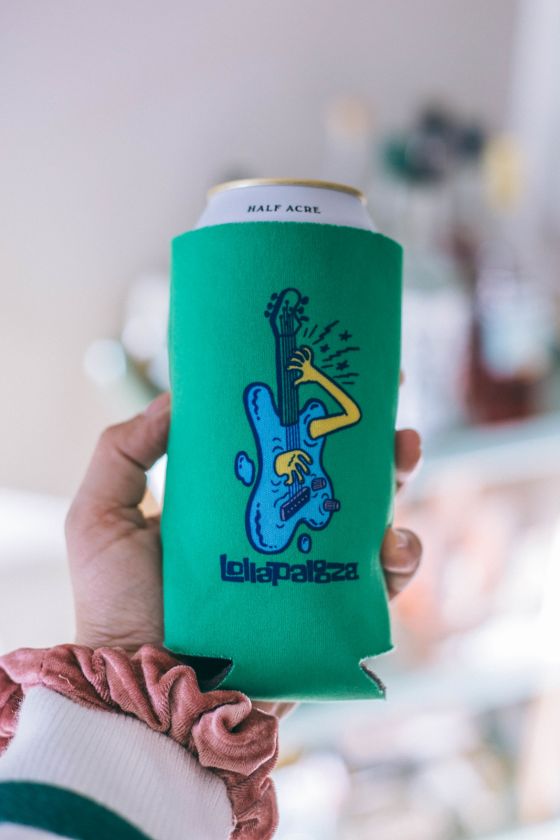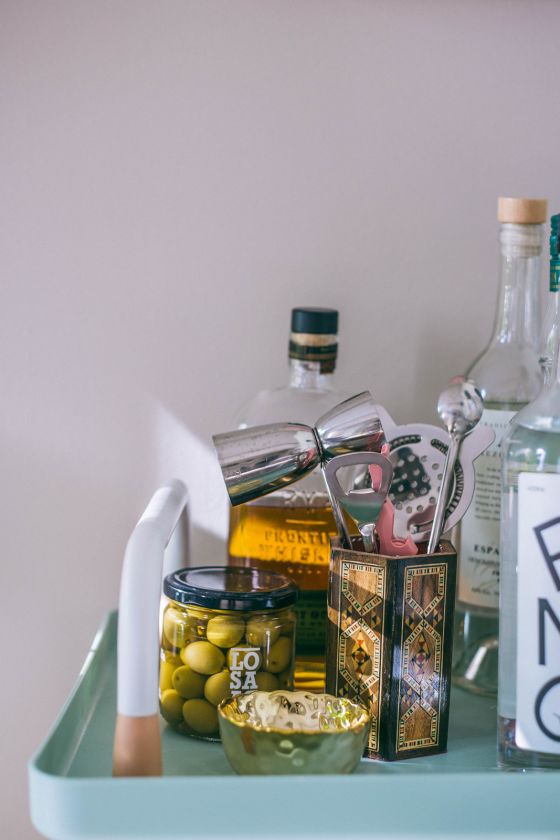 How to Style a Colorful Bar Cart
Figure out where you will place the bar cart to determine your colors.
Based on the location of the bar cart, pick a complimentary color based on the room it is in. For me, my bar cart sits between my kitchen and living room so 2-3 colors that compliments both rooms will help tie the entire space together.
I like to work with two main colors. My bar cart is a combination of seafoam green and pastel pink.
Warm up with some accent touches. Adding dark wood accent pieces that I sourced from the Middle East helped bring dimension to the colorful bar cart.
Embrace the colors of the bottles. Not all bottle caps are going to be pretty, so use those to help add depth to the bar cart so people can easily identify what you have and where.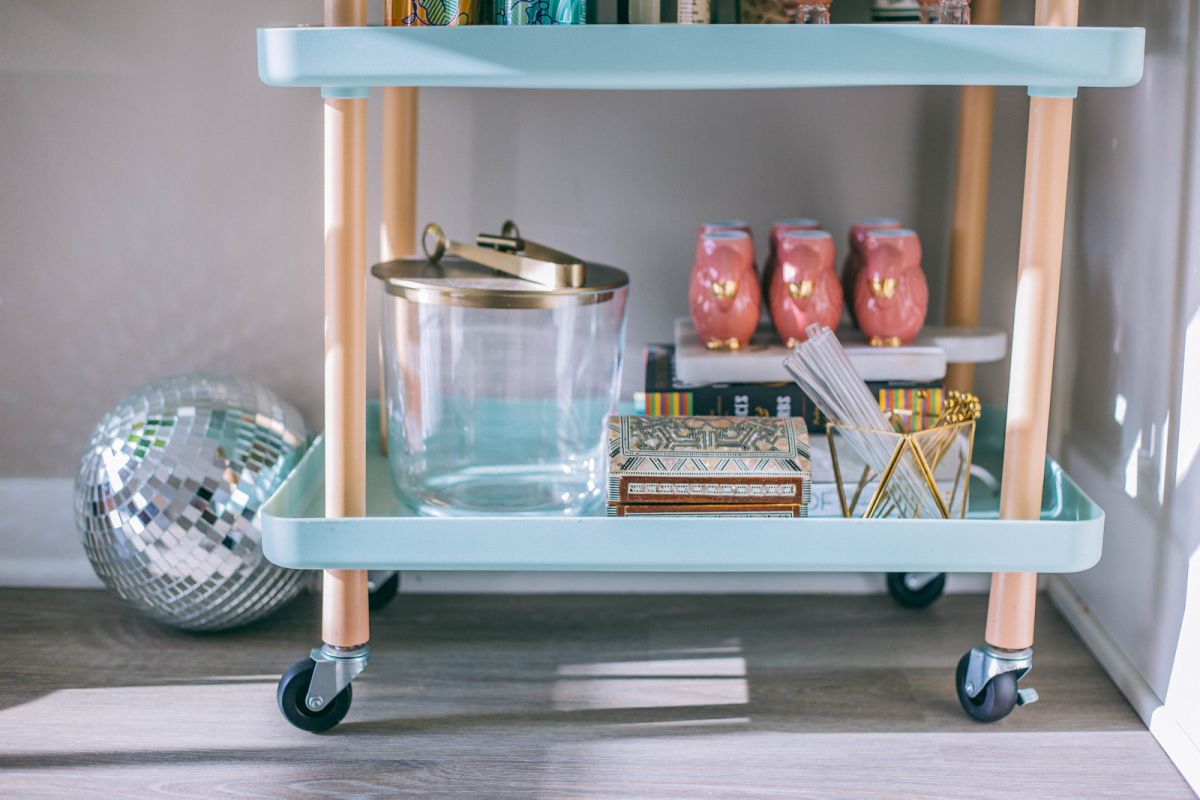 Tips for Styling a Functional Bar Cart
Layering will be your friend as it will make the bar cart look interesting and enable you to place more on the cart. I like to stack a couple of cookbooks below a chopping board and then line my shot glasses on top of the board.
Less is more. Pick multifunctional mixers, popular liquors, and garnishes that used across multiple drinks instead of one.
Multifunctional decor is the name of the game. I have a small chest that serves as a holder for stirrers and other necessities but is also a pretty statement decorative piece.
Size matters when putting together your bar cart. You might want to grab the larger bottle of vodka, but think about the size of your cart and if it makes sense against it. If not, then you some decanters that are of size instead to store your liquors!
Think about what you prefer. I'm more of an Italian cocktail drinker, so I stock according to what I prefer to drink. Ultimately, you want to serve what you like, so go with that!
I'm thrilled with how my colorful and functional bar cart turned out in my Chicago apartment! It's perfect for me and caters to exactly what I need to whip up some of my favorite cocktails to serve visitors. How would you style your bar cart?