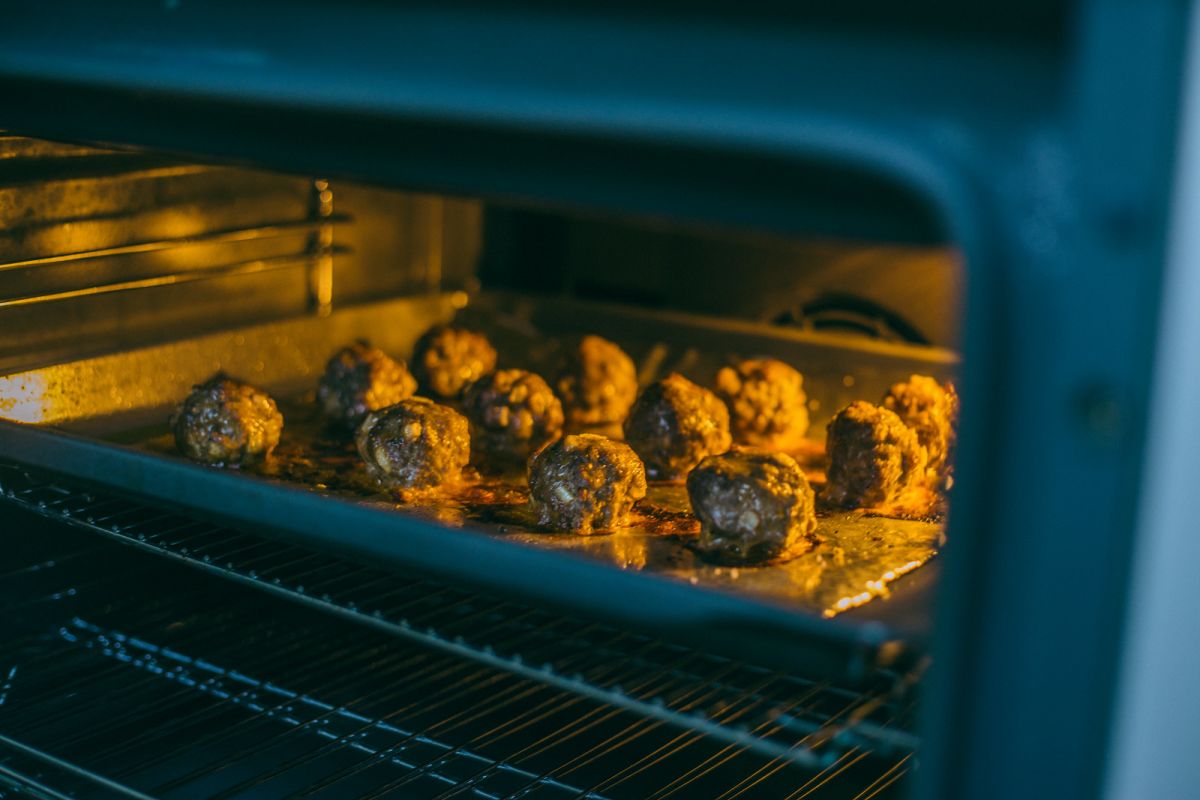 We decided not to go to India this year because of a few other obligations on our plate. As much as I wish we went, I couldn't help but see this as an opportunity to bring that experience we usually have in India here at home. As I know my upcoming life chapter will be taking me off to graduate school, I wanted to take this time at home to learn more recipes of the things that I love and enjoy. Indian food can feel overwhelming with the long list of ingredients and the endless methods that come with it. I promise, once you've made some of these recipes once or twice, it's not that bad! My mom made the choice to simplify some of the ingredients and encouraged me to come up with ways to cut corners just so I can still have a delicious, healthy meal all while living my life as a student and then a professional soon after.
These Baked Indian street style kebabs are a great way of getting your protein in, meal planning, and enjoying a flavor-packed meal with little effort. It uses ingredients that can be found easily in any grocery store these days and I'm adding some tips below to help you come up with adaptations. Indian street style kebabs are some of my favorite things to eat because they're juicy, adds aromatics, incorporates a little heat, and can easily feed a crowd or yourself for days to come! I chose to bake these in case we don't have access to skewers and a grill or just don't want to go through the grilling fuss!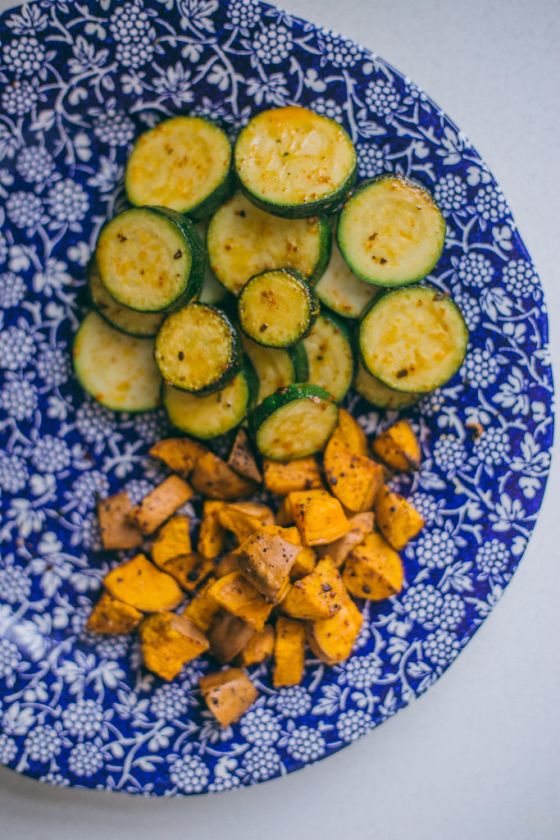 Tips for your Baked Indian Street Style Kebabs
The onions should be as fine as possible, but not ground down as water! In the food processor, I prefer to use the gentle pulse setting so I have more control over the onions. The more water you remove, the easier the meat will assemble. If your meat becomes too watery, then add either 1 egg. If that doesn't help then I will resort to breadcrumbs. My only issue with breadcrumbs is that it's not authentic. My family makes their garam masala at home and I have the recipe here, but if you prefer to purchase your own then we love this garam masala! I like to get minced lamb that has at least 20% fat. This is where lots of the flavor is and will keep the meat really juicy. Anything more might be too much. If you can only find lean lamb, then feel free to add a little more oil to the mixture.
What to Serve Your Kebabs With
Salad: These baked Indian street style kebabs are a great protein source and can be eaten with a salad with root vegetables as a salad!
Pita: I know this is more Middle Eastern, but I love making a falafel type pita wrap with some pickled onions and crispy fresh vegetables and maybe some hummus.
Mint Yoghurt: This is the traditional way to enjoy Indian street style kebabs! Just combine Yogurt, garlic, lemon juice, and fresh chopped mint to a bowl and serve! It's cooling against the heat.
Roasted Vegetables: This is what I'm eating it with for tonight's dinner! Makes a complete meal this way.
Meal Planning Tips
I love that these baked Indian street style kebabs are such a quick and easy recipe for weeknight meals or even weekend gatherings! I actually make these for meal-planning and you can do that a few ways:
I will make the meat mixture and fill half a freezer bag then flatten, seal, and place in the freezer for up to 2 months. Then I'll thaw it out in 10-15 minutes by placing it in cold water. You can then cook according to instructions.
You can also pre-roll then freeze the kebabs. Then roll them, place them on a tray, cover and freeze. Once they're starting to freeze, you can place them in a freezer friendly bag and take out however many you want at a time.
The final way and I do the most is that I bake the kebabs, but I won't broil them. I'll let them cool completely and then freeze them. When I want to have them, I'll let them thaw most of the way and then pop them back in the 300F oven for 15 minutes or just go over the stove-top in a pan and covered!
Other Recipes to Try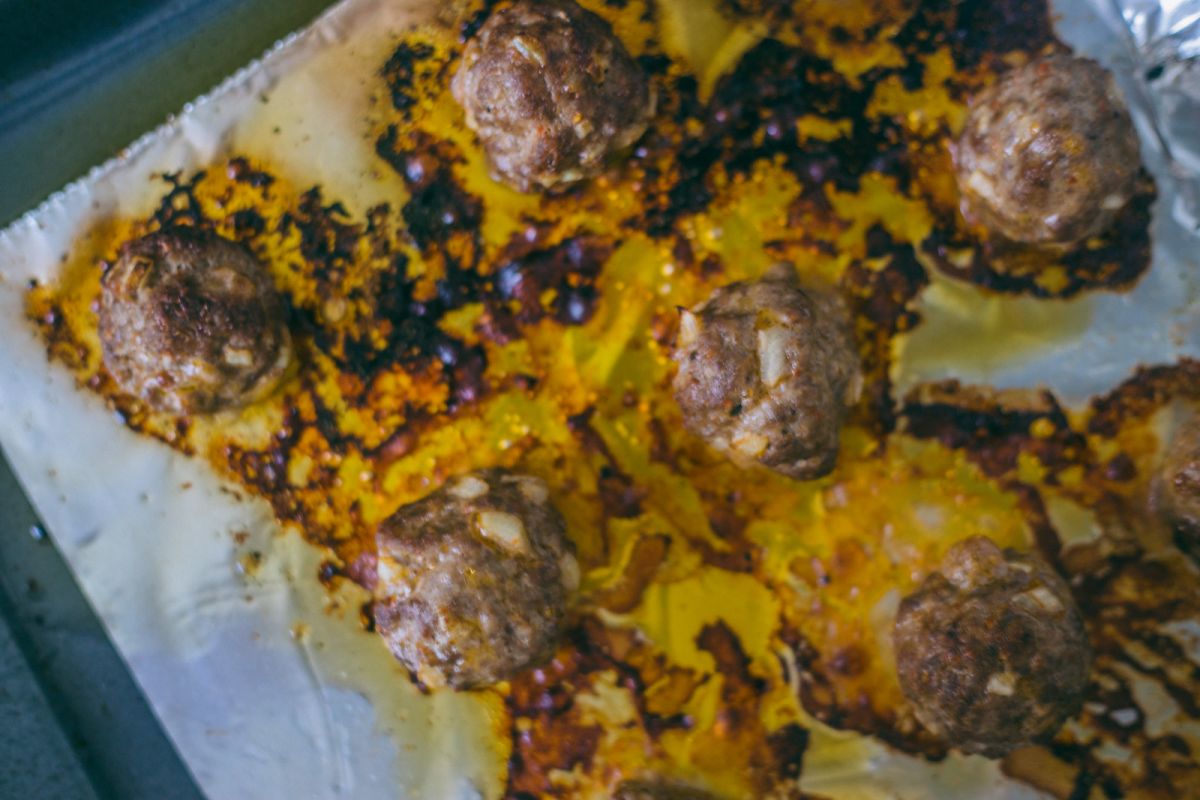 Makes 12
Baked Indian Street Style Kebabs
ingredients
1lb. ground lamb, 20% fat
1 medium onion
¼ cup fresh mint
¼ cup fresh cilantro stems
½ inch fresh ginger
4-6 garlic cloves
1 fresh green chili
½ tsp ground cumin
½ tsp ground coriander
1 tbs garam masala
salt to taste
2 tbs oil
¼ lemon, to garnich
---
method
In a food processor, add the onions and pulse a few times so it's chopped very fine. Remove from the food processor and strain the excess water from the onions. Then add the mint, cilantro stems, ginger, garlic cloves, and green chili. Pulse so everything is fine and looks like a textured paste.
Mix all the ingredients together in a large bowl and set aside covered for about 1 hour. This will ensure that all the ingredients are room temperature and will combine.
Preheat the oven to 450 F and line a baking tray with aluminium foil and add a bit of oil. You won't need that much as you mince should naturally have some fat and oil in it to prevent it from sticking. Take the meat mixture and roll them into 1-inch meatballs. Place the tray in then oven for 15 minutes, turning them half way. Then broil for an additional 1-2 minutes if you are serving them immediately. Squeeze a bit of fresh lemon juice over your baked Indian street style kebabs and serve immediately!