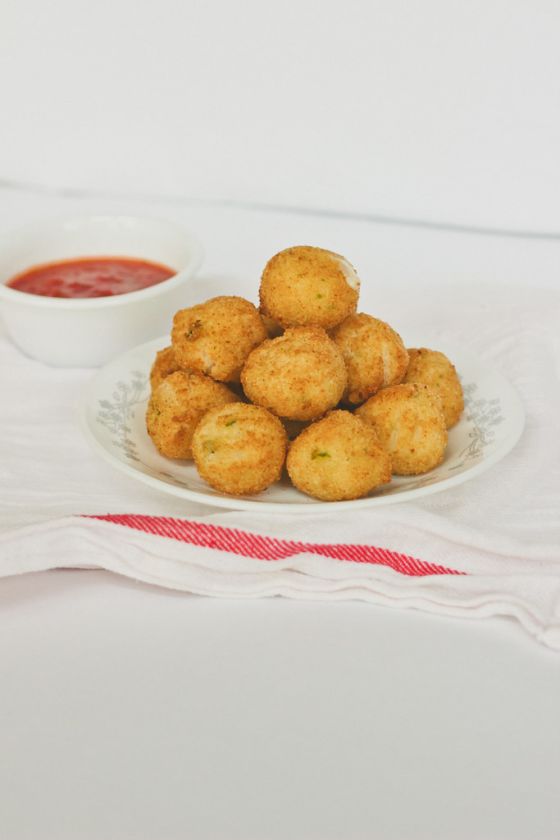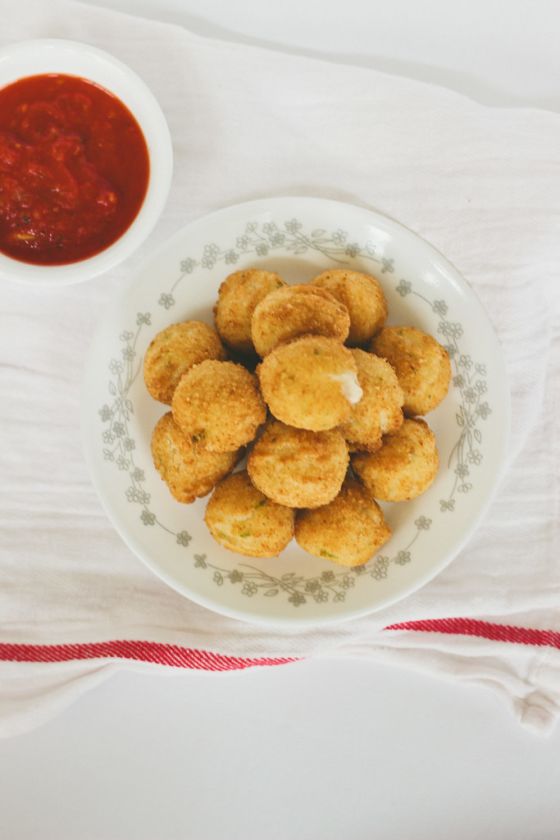 As I was going through my recipe archives and reading of all the stories I shared with you over that past three years, I realized that though I talk highly about my childhood and hosting many dinner parties alongside my parents. Lots of the food we made was Indian, specifically Gujarati cuisine, but there were times where my parents started experimenting with other cuisines the second my brother and I were old enough to help out. Hosting dinner parties became part of our family's culture, and it was something I wanted to take forward into my life.
When I went onto college, I counted down the days I was able to live in an apartment and finally get to host dinner parties. It wasn't until senior year did I get the chance to host them thanks to my academic curriculum being too demanding, but it was everything I hoped for! This classic arancini di riso recipe was the first thing I made for my very first dinner party. It's a classic dish and you can fill it with whatever you'd like or add whatever variation. This recipe is just the way I felt comfortable making them, and truthfully, classic never fails you.
This arancini di riso will help feed a crowd. It might feel a bit demanding, but get one or two of your guests involved in the process! I love making these arancini di riso when I've got a few girlfriends over. I'll make the risotto the day before or earlier, have chilled wine ready, and then get a few little stations prepared for my friends to help. In the end, it's a quick process then!
Notes About The Recipe
You'll notice I used champagne for this recipe and that's partly because it's something I had and wanted to use, so I can enjoy a cheeky drink while I made the risotto. There's nothing wrong with pouring yourself a glass! If you've not got champagne for your arancini di riso then just use a dry white wine.
Saffron is a great addition to the risotto if you want to make it truly authentic and flavorful! Just add it into your broth as you heat it up! Zaran Saffron is great quality saffron I like to use.
Size doesn't really matter. These are cocktail sized and so easy to grab, dip, eat, and avoid dishes. You can make them bigger if you'd like, but frying time will be different!
Serve the arancini di riso with marinara sauce!
6 to 8 Servings
Arancini Di Riso
ingredients
vegetable oil, for frying
3 large eggs, beaten
1 cup grated Parmesan, divided
1½ cups bread crumbs
1 tbs Italian seasoning
2 ounces fresh mozzarella
salt and pepper to taste
4 cups chicken broth
3 tbs unsalted butter
½ cup shallots, chopped
2 stalks celery, chopped
1 cup arborio rice
½ cup champagne
fresh parsley, chopped
---
method
Bring broth to a simmer. In a large pan over medium heat melt the butter. Add the shallots and celery until fragrant and tender, about 5 minutes. Add the arborio rice and dry saute for about 3 minutes. Add the champagne and season with salt and pepper to deglaze the pan. Simmer until reduced by half and add a ladleful of broth. Continue stirring until absorbed and continue adding a ladleful of broth until cooked through. Once cooked, remove from heat and stir in ½ cup parmesan cheese and parsley. Allow the risotto to cool completely. Once cooled add one egg yolk and stir into the mixture to make it more sticky.
Whisk two eggs and parmesan in a medium bowl. In a separate bowl, combine the bread crumbs and Italian seasoning. Using 2 tbs of risotto mixure, place a mozzarella square in the middle and roll into a ball. First coat with the egg and the remaining ½ cup parmesan mixture then coat in the breadcrumbs mixture.
Working in batches of 5, fry them in a hot oil for 4 minutes. Using a splotted spoon transfer to a place with a paper towel to drain the excess.
Serve hot with marinara sauce.