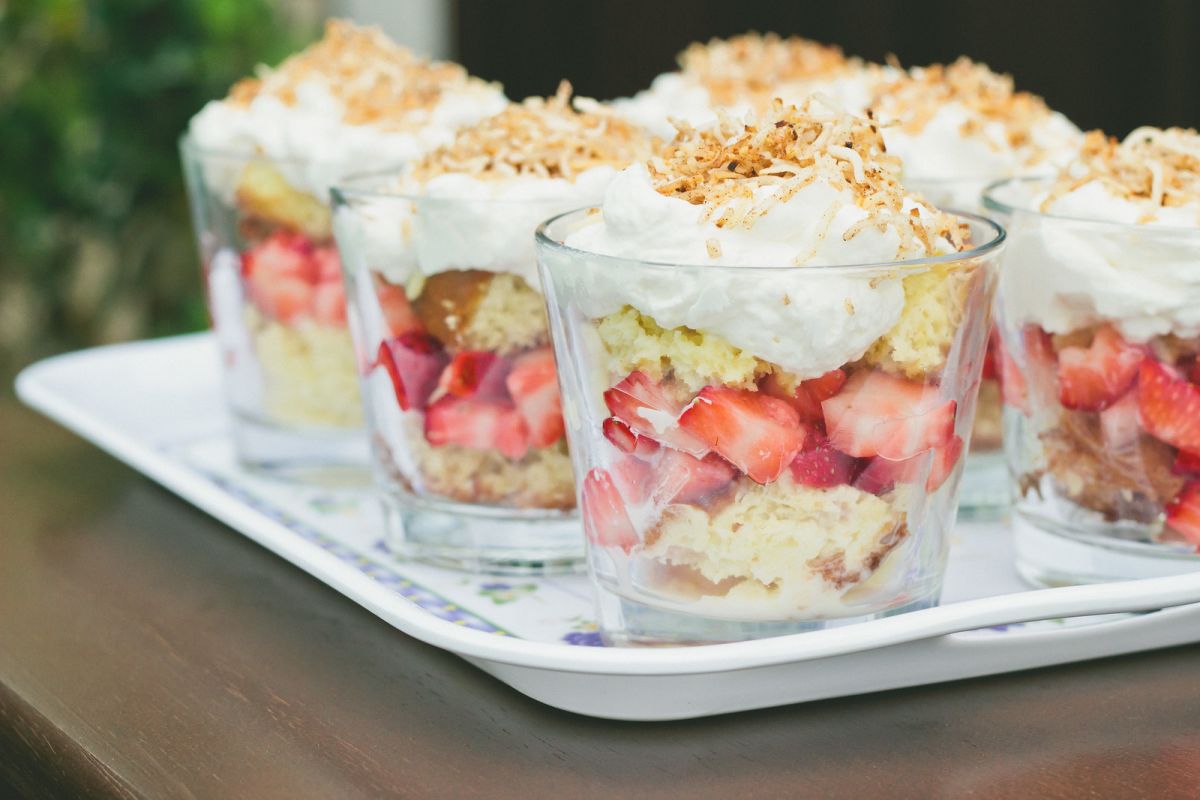 Whenever I visit home, my parents have me make one thing for them and that's a tres leches cake. We live about a 5-minute drive from two different Publix grocery stores, and if you're not a native it's worth sharing that their tres leches cake is unbeatable in terms of store-bought cakes. Yet my parents still prefer that I make it probably because I'm their child and the ability to cook gives them a little solace that I'll survive in London. I'm not really all that into baking and often try to find ways to enjoy it, but find the stovetop a lot easier than the oven. My parents kindly asking always wins me over though.
Tres leches, or translated into three kinds of milk, is a sponge soaked in three different types of milk originating from Mexico. It's quite the process since it is a relatively delicate process from separating eggs and folding ingredients. It can be pretty time consuming if you're also not the most confident baker, like myself. The process though is pretty straight forward and if you're mindful in everything you do, it can be a fun recipe to put together.
If there is another fact about me, it's that I'm not always keen on making the same thing over and over again. So when my mom asked me to make yet another tres leches cake, I knew I needed to change it up a bit. We're very into trifles in the house and what better way to make use of some local strawberries? I ended up macerating the strawberries to get the last of the local strawberries' juices out and layered them with the cake and milk!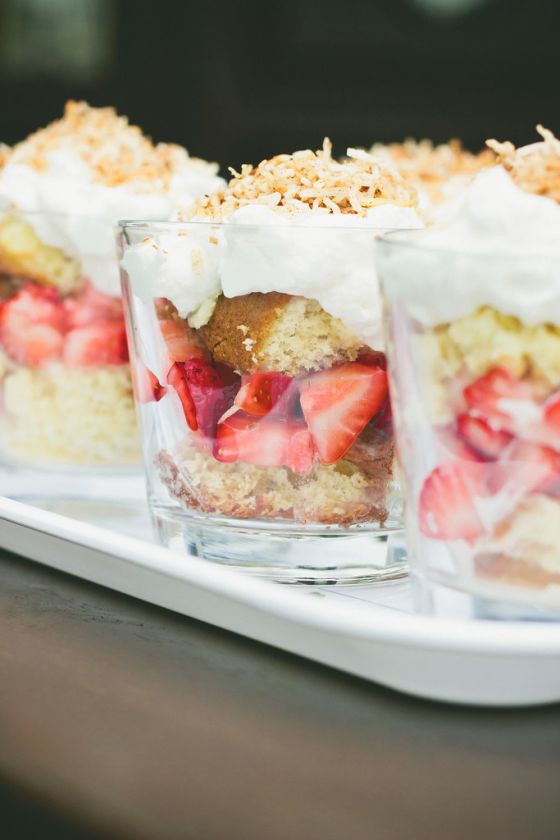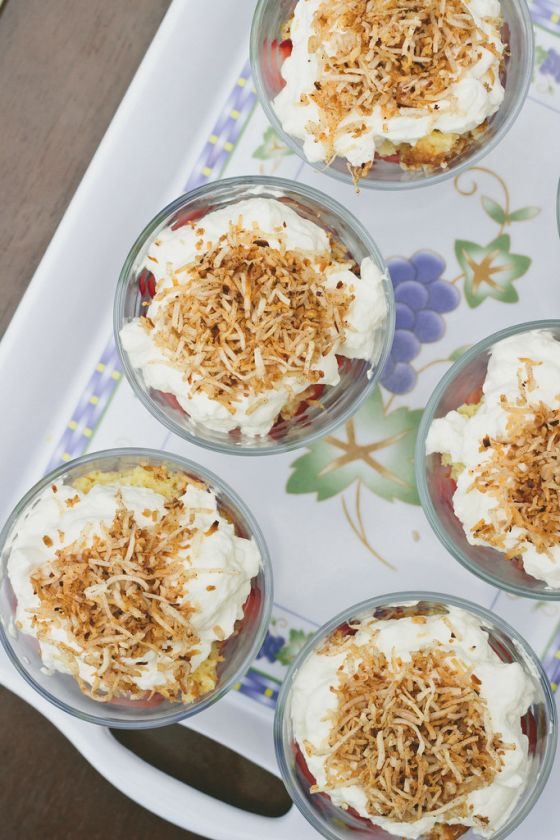 What You Will Need
Stand Mixer - A stand mixer is quite possibly the best thing to use for this recipe, especially if you're a beginner. Beating everything is a process and you have the be gentle with some of it, which is controllable with a stand mixer. I now use this KitchenAid mixer, but I used this one for years before investing in my KitchenAid!

Whiskey Tumblers - I ended up making this cake because we had some family visiting for dinner. One of the best things about a trifle is that they're visually appealing unlike traditional tres leches cake, so I decided to make individual servings in whiskey tumblers. The reason why I chose whiskey tumblers is because its wide and robust base is perfect for muddling cocktails ensuring the spoon for eating the desserts is fine. These are a great offer!

Trifle Bowl - One thing I like to always have on hand is a trifle dish. It's very easy to put one together with even store-bought ingredients. A trifle is honestly just a cake or meringue, cream, and fruit. It's the simplest thing to put together. Here's a standard trifle bowl that would make a great gift or addition to your kitchen!
About 12 Servings
Tres Leches Trifle with Macerated Strawberries
ingredients
1 cup all-purpose flour
1½ tsp baking powder
pinch of salt
5 large eggs, separated
1 cup + 2 tbs sugar, divided
3 tsp vanilla extract, divided
⅓ cup milk
14 oz can evaporated milk
12 oz can sweet condensed milk
¼ cup heavy cream, divided
2 cups strawberries, chopped
2 cups heavy whipping cream
2 tbs powdered sugar
---
method
Preheat oven to 350F. Mix the strawberries and 2 tablespoons sugar in a bowl and set aside.
Sift together the flour, baking powder, and salt in a large bowl. In a stand mixer, beat egg yolks with ¾ cup sugar until pastel yellow. Reduce the speed and add milk and 1 tablespoon vanilla. Pour the egg yolk mixture over the flour mixture and gently fold in the mixture.
In a separate bowl, beat the egg whites on high speed until soft peaks form. Pour in the remaining ¼ cup sugar and beat until egg whites are still though not dry. Fold the egg white mixture into the battery very gently until just combined and the egg whites have no deflated. Pour into a prepared 9x13 baking pan. Bake for 35 minutes.
In a large measuring cup, combine the 3 types of milk and heavy cream. Once the cake is cooled, pour the milk mixture over the cake and let it soak for 20 minutes.
For the cream, combine the heavy whipping cream, powdered sugar, and 2 tablespoons vanilla extract in a stand mixer and beat on medium-low. Slowly increase the speed to high until it's whipped into soft peaks.
In a trifle bowl or individual whiskey tumblers, layer cake with macerated strawberries on top then another layer of cake and top with the whipped cream. Garnish with either toasted dessicated coconut and/or ground cinnamon.