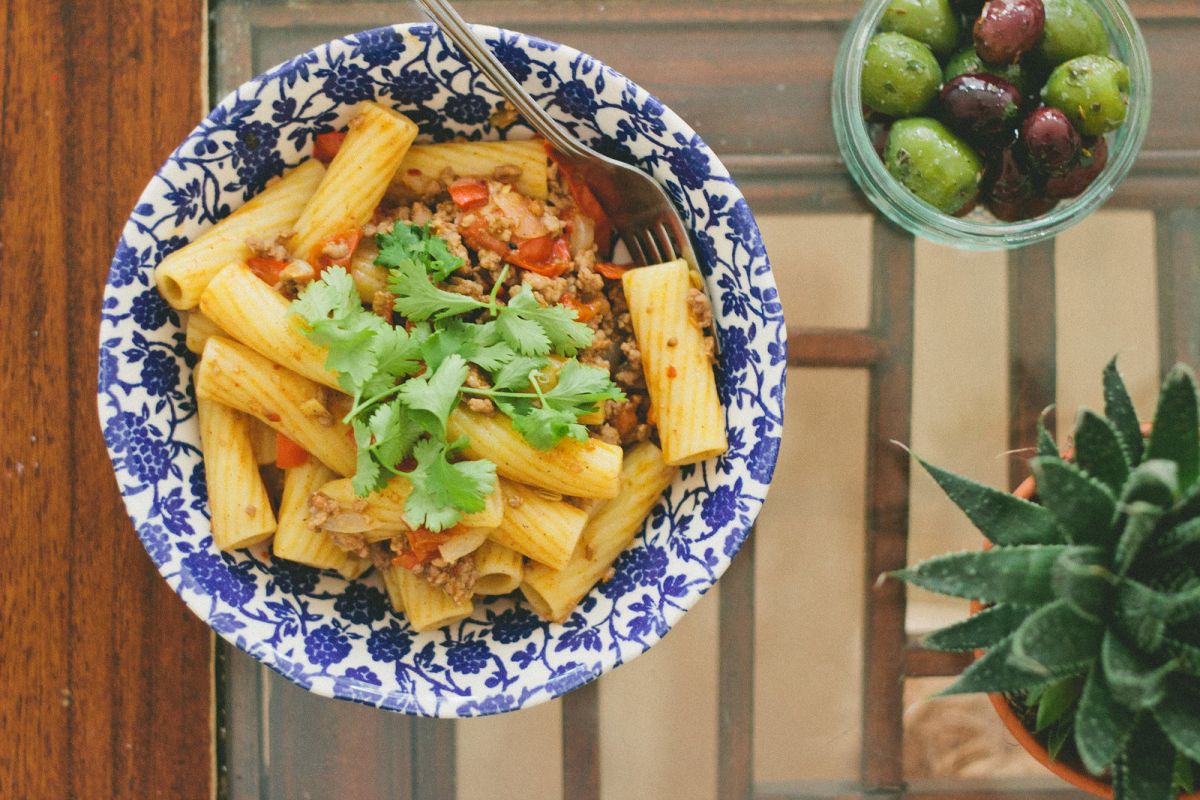 bringing eastern flavors to the west
I've been playing with all types of ingredients since moving to the UK. Frankly, I was playing with all sorts since I moved to St. Andrews. For a while I was sticking to a regimen that forced me to eat some of the basics that I would back in the States and that probably wasn't too great of an idea. I wasn't eating locally and wasn't eating fresh. Despite the hassle of figuring out what foods worked for me on a day-to-day basis it felt kind of like a treasure hunt.
The UK is a melting pot of cultures and it's no surprise that your average grocery store will stock some new-to-me ingredients from all over the world. So it only seemed right to find exotic flavors. One spice mix I was introduced to whilst traveling through the Middle East was ras-el-hanout. It was a spice mixture that feels a bit like garam masala to Indians. Each household has their own variation, but ultimately it's a staple in every pantry. Ras-el-hanout is a North African spice blend that brings together the earthiness of fennel, the spice of paprika, the sweetness from rose petals and the pungency of other exotic spices. It seemed like the perfect ingredient for a North African lamb recipe. So I experimented and I'm pretty happy with how this North African lamb recipe turned out!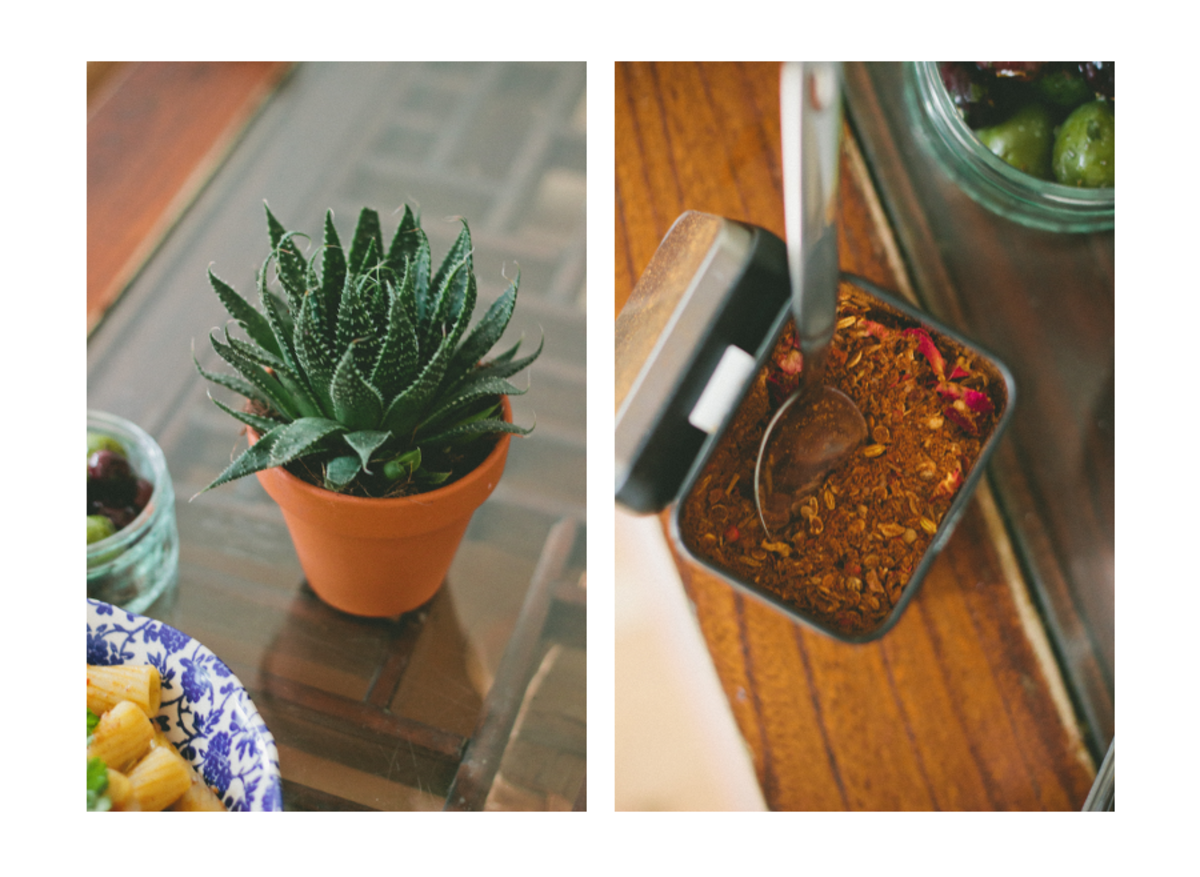 taking the norm out of tradition
And it seems so natural to come up with a North Africa lamb ragu that brings together aromtics and comfort in one dish. So I started alternating the ingredients of the Italian ragout with their North African-inspired equivalent. Keeping the tomato base the same, I replaced the herbs and spices and the mince quite easily… The result was something quite different, quite unique and quite tasty in my humble opinion.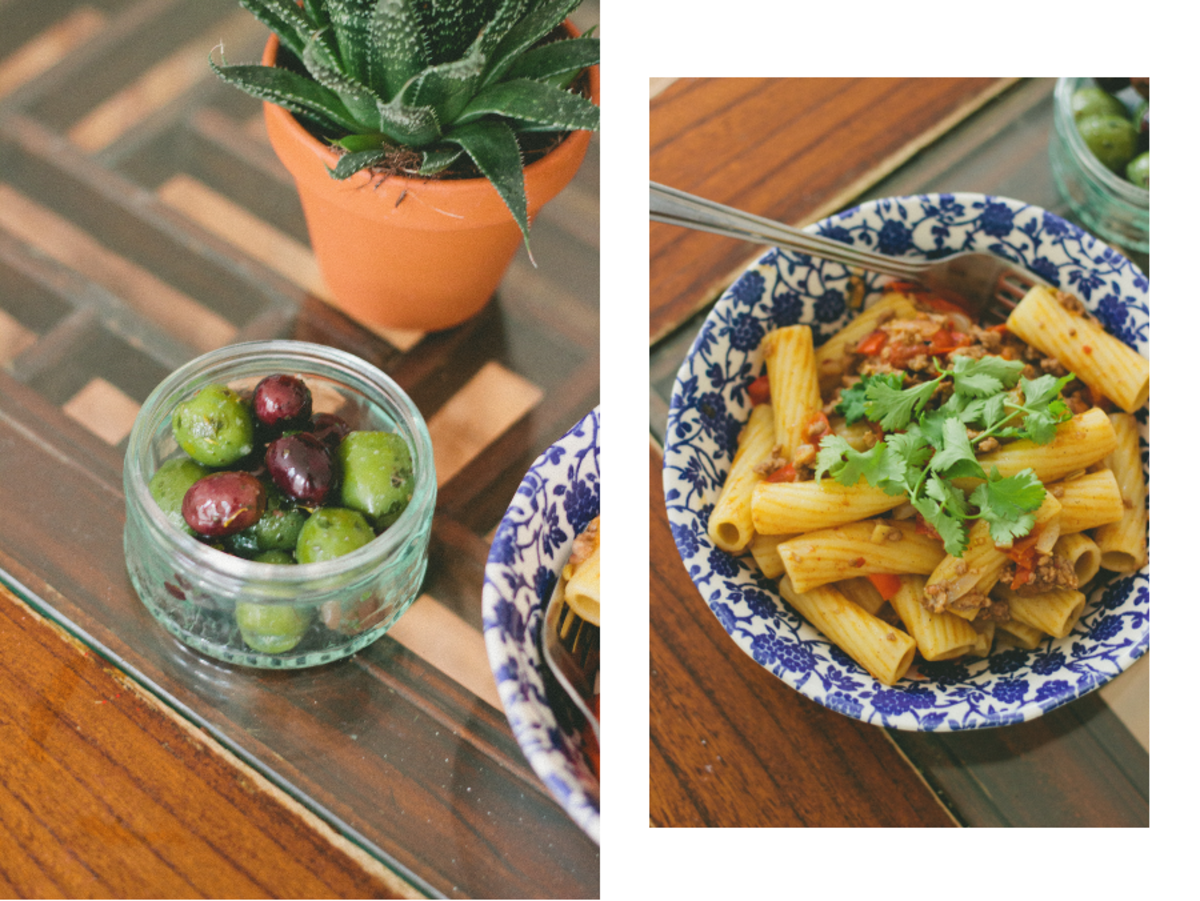 Serves 4-6
North African Lamb Ragu with Rigatoni
ingredients
1/4 cup plus 2 tablespoons extra-virgin olive oil
5 garlic cloves, crushed
2 large carrots, finely chopped
1 large red onion, finely chopped
1 medium red bell pepper, finely chopped
1 pound boneless lamb shoulder, cut into 1/2-inch dice
3/4 cup dry red wine
One 28-ounce can peeled Italian tomatoes, coarsely chopped, juices reserved
1 cup chicken stock
2 tbs ras-al-hanout
1 cup parsley, chopped
1/2 cup mint, chopped
1 bay leaf
1/2 teaspoon crushed red pepper
Salt and freshly ground black pepper
1 pound rigatoni
---
method
In a cast-iron pot, heat 1/4 cup of the olive oil. Add the garlic, carrots, onion, and red bell pepper. Cook over medium heat stirring occassionaly, until softened and just beginning to brown for about 12 minutes. Using a splotted spoon, trander the vegetables to a plate.
Heat the remaining 2 tablespoons of oil in the casserole, add the lamb and ras-al-hanout and cook stirring occassionally until the liquid evaopates and the meat is browned for about 10 minutes. Return the vegetables and garlic to the pot. Add the red wine and simmer until reduced by half, scraping up the browned bits from the bottom of the pot. Add the tomatoes and their juices, the chicken stock, bay leaf, crushed red pepper, parsley, and mint. Season with salt and black pepper and bring to a boil. Reduce the heat to moderately low, cover partially and simmer, stirring occassionally until the lamb is very tender, about 90 minutes. Discard the bay leaf.
In a large pot of boiling salted water, cook the rigatoni according to package. Drain the rigatoni and toss with half of the lamb ragu. Serve the pasta in large bowls.