Venezia, Italia
The Christmas and new year holiday seemed more stressful than more of an ease. Truth is that I found a little sanctuary in the heart of The Lake District, but I was itching for just a bit more especially since the first two weeks back to work were managing overflowing to do lists. And just like that I booked a flight to Venice, as I've heard it's a magical place to be as grandeur is erected between waters. Though the temperatures a bit uncomfortable for my liking, the bit of snow we were greeted with on our first night, was a warm welcome. The winter season brings a tamed amount of tourists, there's a thick fog that sits just above the bluest hues of the lagoon and the sun forces its golden rays between every crevice of the dark pastel buildings. It was magical. A weekend, or 3 days/2 nights to be precise, is not enough for this beautiful city. There were museums and other islands I wanted to visit, but I don't mind saving that for another visit. So if your only have a few days this weekend in Venice guide will be fruitful!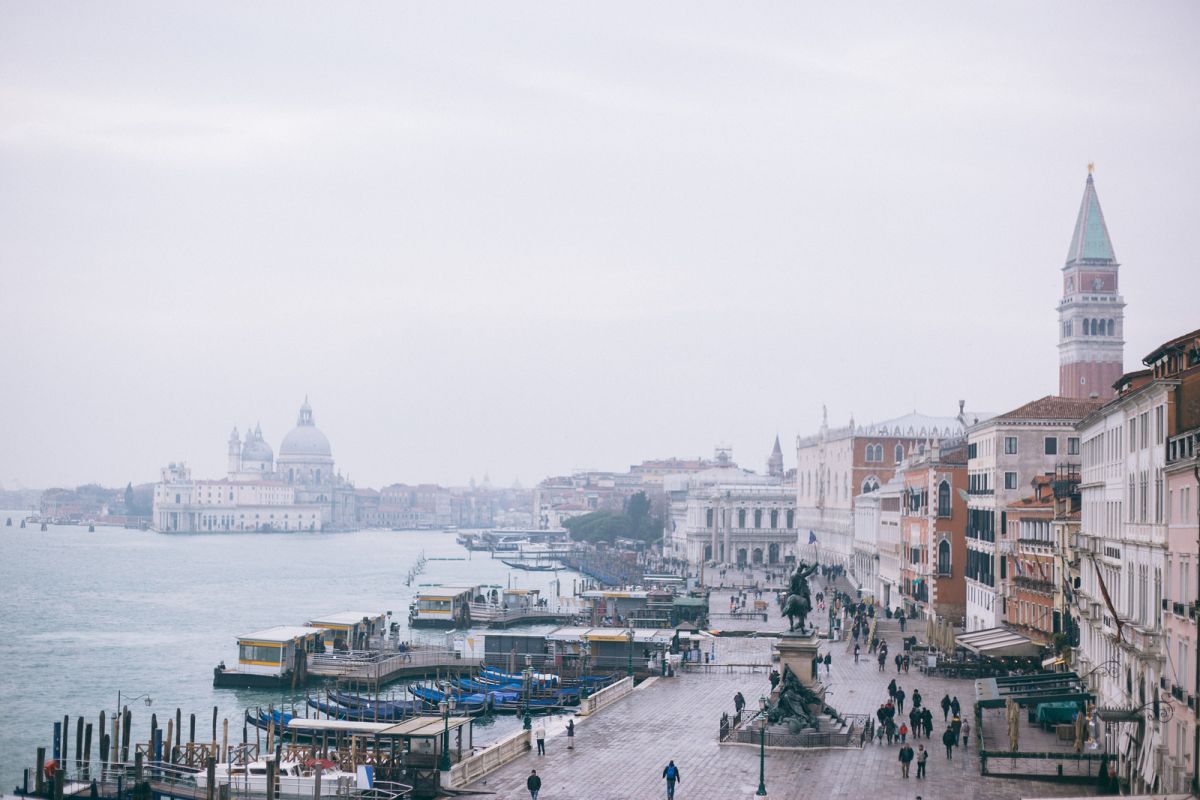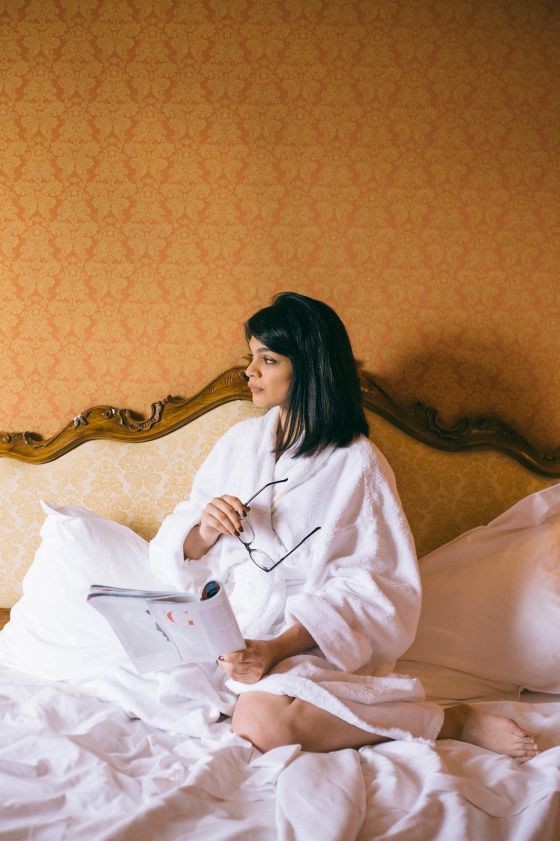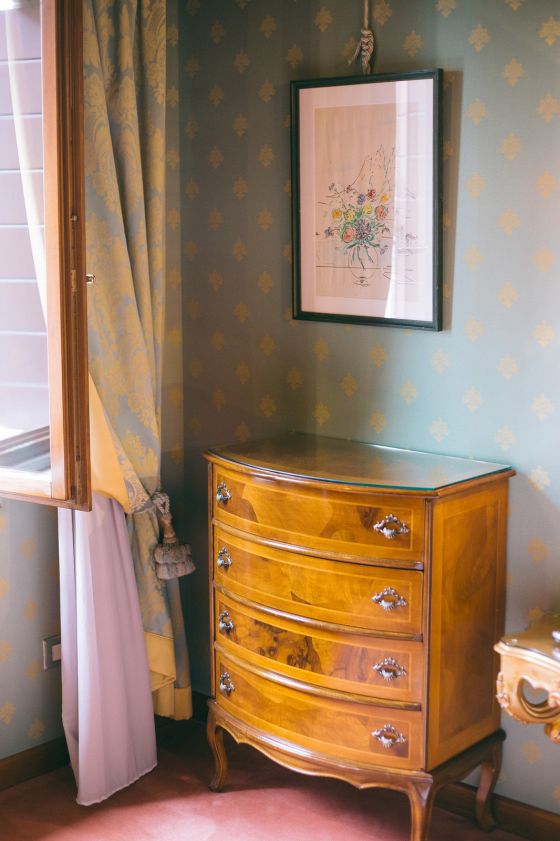 stay
Locanda Vivaldi
We stayed at the gorgeous Locanda Vivaldi, a charming boutique hotel right in front of the Basin of St. Mark and a convenient walk to the square too. Each room so elaborately decorated, transcends you back to what you believe would be ancient Venetian days. With hanging murano glass chandeliers and damask wallpaper, there were little bits of sun peaking through the windows with a view and everything just glistened. With quite a spread for breakfast every morning, it was the perfect place to start each day's adventures. The perfect location for a weekend in Venice!
eat & drink
Obviously one of my favorite ways of learning about a city is through it's gastronomic culture. Venice is not short of good food and libations and we made sure fine wine and multiple courses of dinner and dessert were available.
HARRY'S BAR • A legendary place where you go to be seen, and honestly it's a bit over the top, but a must visit if you're looking for an exclusive experience. From the 1930s, it's a bar that almost feels as if Hemingway would hang out there. They are known for their Bellini cocktails and carpaccio. A pre-dinner drink for a weekend in Venice!
BISTROT DE VENISE • Ingredients used in a cuisine will tell you so much about a city's history. Considering Venice was surrounded by water, there was an ebb and flow of what came and entered the city. We went to Bistrot de Venise because they're known for their historical Venetian tasting menu, which should not be missed. Each course that was brought out came with a wine pairing that the sommelier served . Contrary to what you may think at first glance, it was a warm and comforting environment.
AI GONDOLIERI • You would almost miss the restaurant as it sits in a corner that you wouldn't imagine. It was a sanctuary. A warm invite with its wooden frame where you are greeted by a very sweet, enthusiastic barman. What I adored was the locals sitting alone in a corner or in pairs enjoying a brunch. Ai Gondolieri boasts its Venetian meat dishes paired with local wines and it has the right to boast too. They bring international influence to traditional dishes. My favorite course was the steak tartare, but accompanied with ground raw onion, capers, wasabi, mustard and anchovy spread. It was interactive and beautiful.
FORMER DE CANTON • You definitely should know by now that sweets are my vice. This is the ideal place to pick up a little cheeky treat as you're perusing the winding streets to and from Rialto Bridge, or pick up a few extra for the trip back home.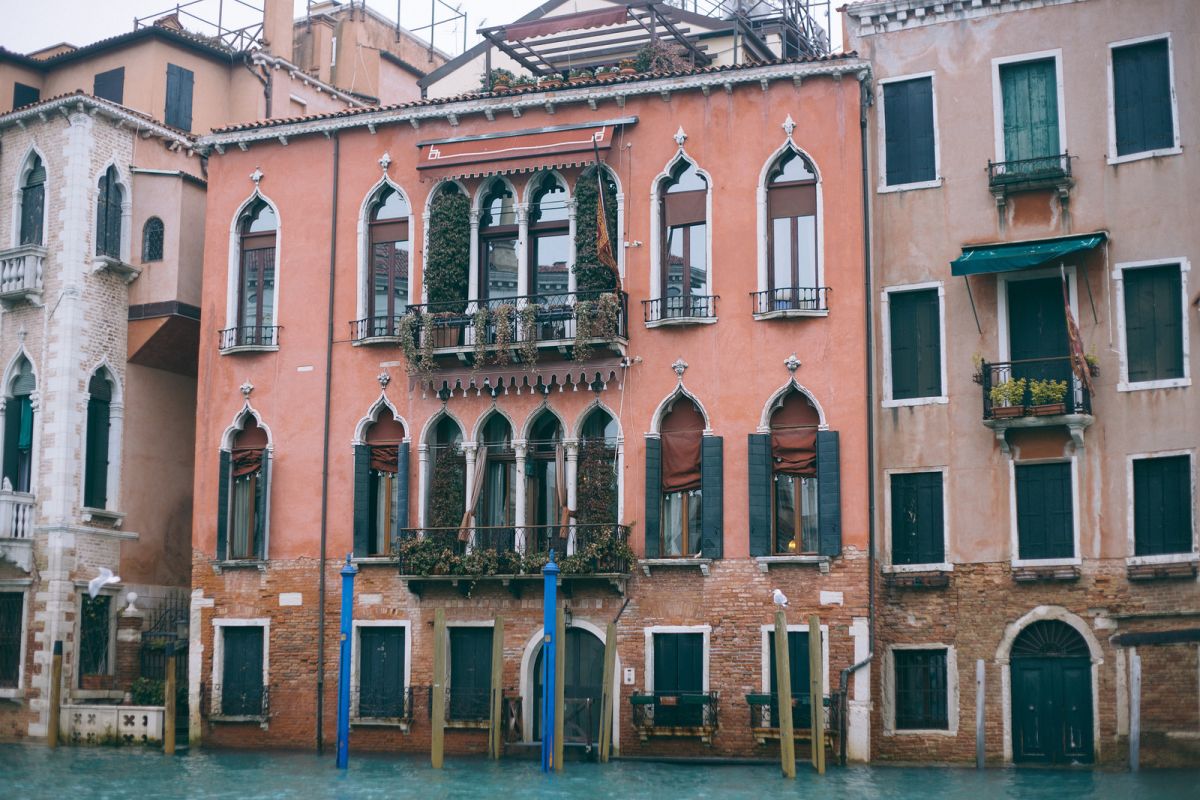 shop
TRASPARENZE DORSODURO • I'm not much of a clothing shopper when I tour cities, surprisingly. I do like to pick up bits of local goodies though! Masks are an obvious when you're in Venice and so are some of the other crafts. Out of all the shops I visited, I loved Trasparenze for masks. They were different from what you see in the more tourist-saturated areas and there is always someone on site making them so you can see the artist at work!
IL PAVONE STAMPERIA • A stamp and stationary shop that is too cute to be true. There are monogrammed journals and stationary. I went for a proper leather-bound journal and a bespoke stamp for future correspondences! Make sure to look at opening times if your visit is over a weekend in Venice!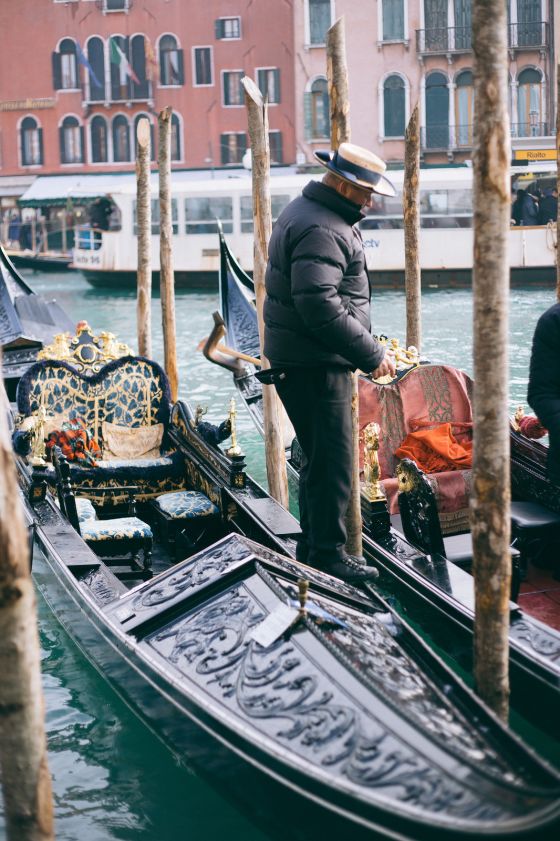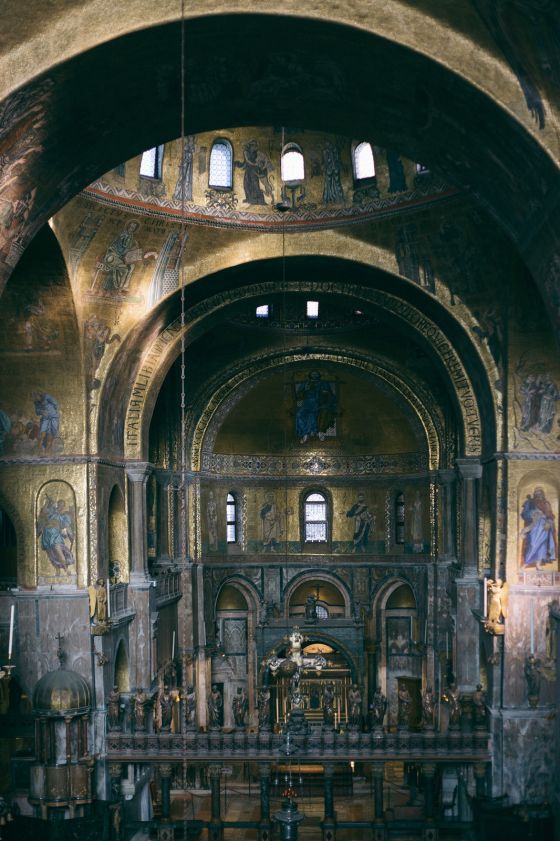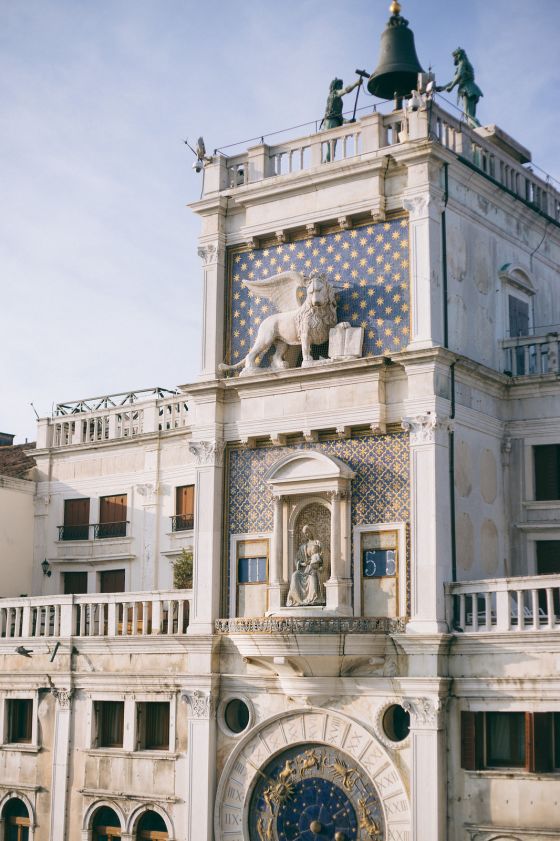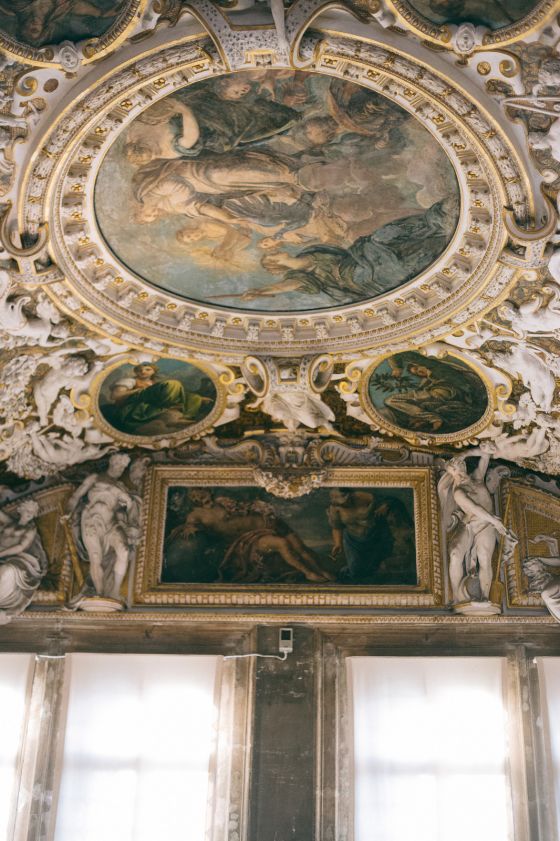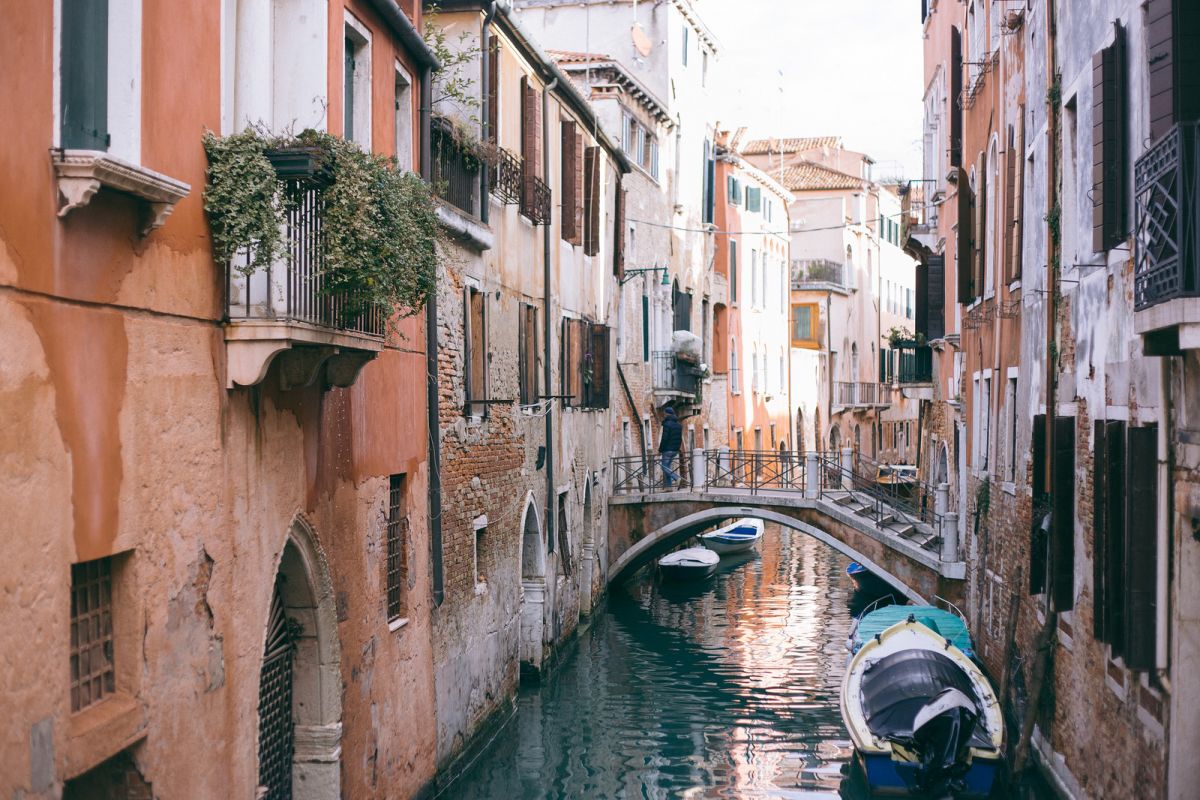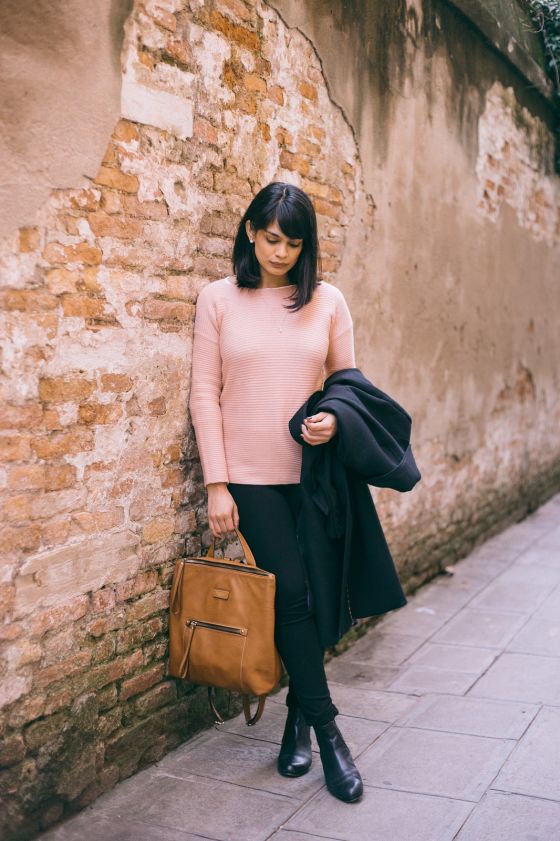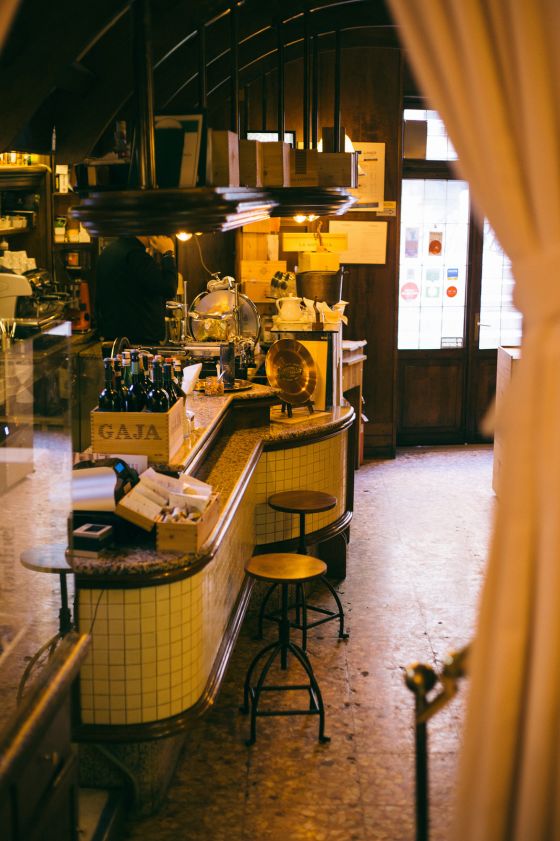 tour
We decided to spend an early morning at Rialto Bridge and Market to beat the tourists and on our last day we were keen to get over to an island of Venice that was more local and thus visited Ponte dei Pugni and got lost in the narrow streets. For the historical monuments: St. Mark's Basilica, Doge's Palace and the square, we were so grateful to have received a tour by Walks of Italy (the Legendary Venice tour to be exact). Grateful because the tour guide, equal parts handsome and comical, brought the history together like a dramatic novella. Each element explained and there was so much to see, but not the slightest overwhelming. A must when you only have a weekend in Venice!