time for a pamper
After a whirlwind week at India Fashion Week, I was craving a bit of a detox. Jumping right off the flight, we were pushed straight into a hectic schedule with meetings and shoots in the morning and then showers seeping into the late nights. My swollen feet and tired eyes were excited to get some relaxation and rest…
After wrapping up our final show and meeting at IFW, we made our way from Okhla in New Delhi to the city's bustling centre where the hedges are symmetrical, the buildings more grand and the roads and roundabouts led to avenues that met gorgeous hotels like the Shangri-La that is conveniently nestled in between government offices, shopping centers and commercial, financial and business districts.   The door of our car opened and we were ushered into the gilded lobby by a gentleman with a mustache so grand. A quick check-in and straight up to the 14th floor where the Presidential Suite awaited. Upon entering, we fell in love much too quickly with a beautiful space adorned with some of my favorite things like pink blooms and pastel colored macarons to lush white marble bathroom after a great walk-in closet.   I unpacked, put together a bath, poured myself a glass of bubbly and rested a bit. The rooms and suites at Sahngri-La Eros Hotel have been renewed their vow to wow their patrons with recently renovated rooms and suites making you feel luxuriously comfortable! Our girls spa weekend at Shangri-La Eros Hotel was about to commence!
Friday, 6pm, planning & sunset from the Horizon Lounge
I craved a few nibbles and needed to get the rest of my trip in order and sorted. There was a laundry list of things I wanted to do and accomplish, but found it much too difficult to arrange completely on my own. Much to my surprise, I made it right in time to enjoy the sunset with a  panoramic view from the Horizon Lounge that sits on the 19th floor.   The Horizon Lounge at Shangri-La Eros Hotel includes benefits like bespoke travel planning for holidays and for me, business trips. Each element, the unparalleled service, made leaving incredibly difficult.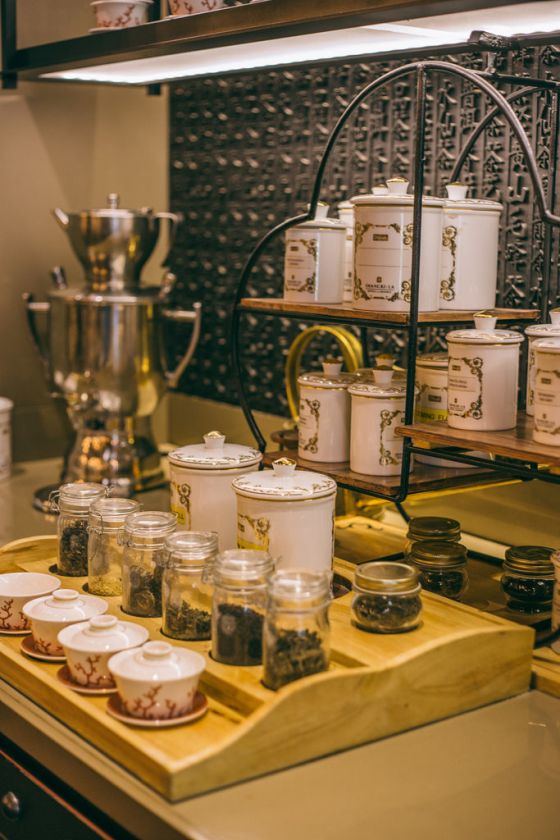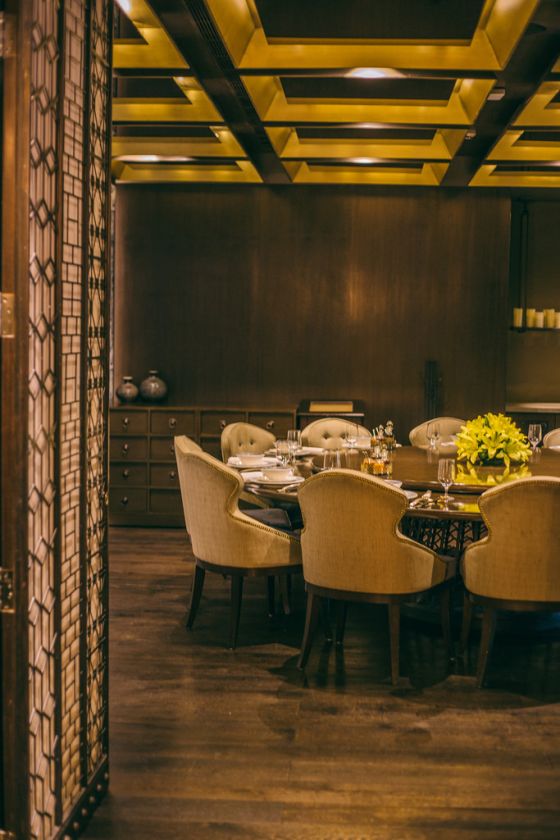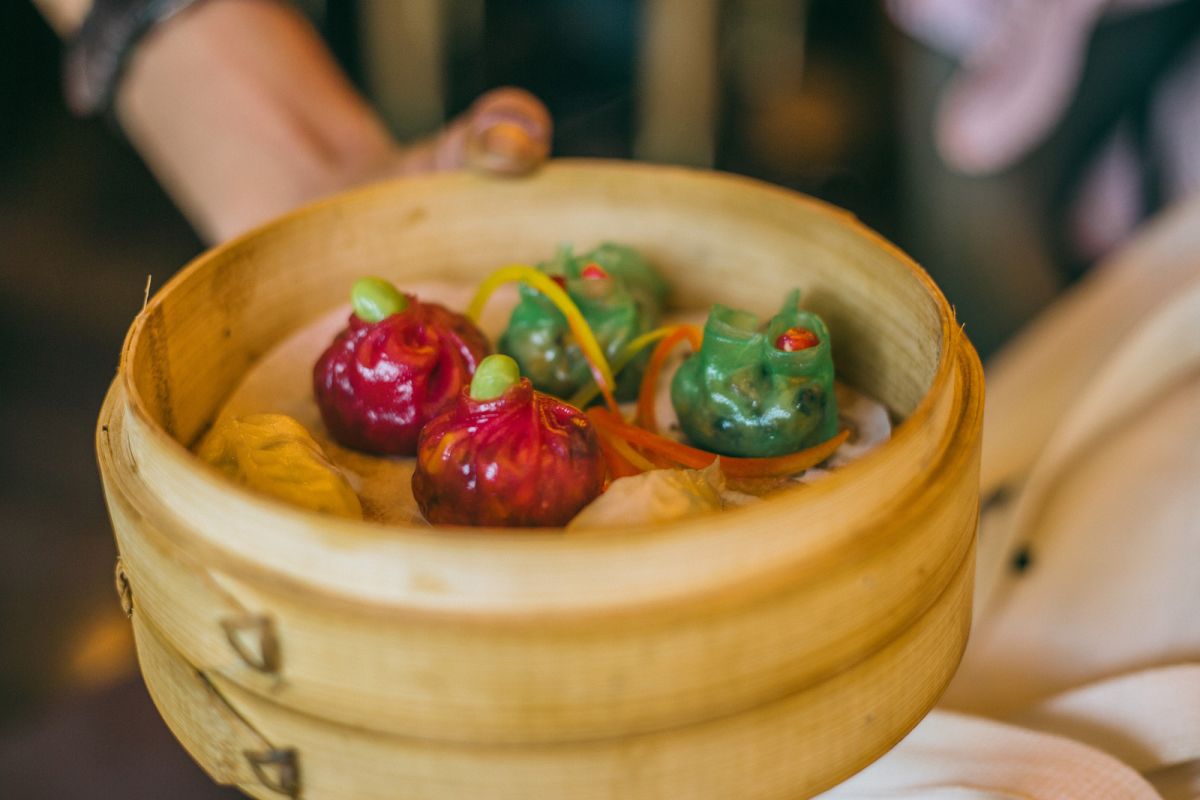 Saturday, 1pm, Dim Sum Lunch
After a proper lie-in, I decided to gradually get ready. After a shower under what felt like a rainfall that overlooked a roundabout in one of the busiest corners of New Delhi, I made my way down to Shang Palace.   I had been itching to eat here as my week was mostly filled with quick meals and little snacks to get me through busy periods. In addition, I had heard great things about Shang Palace from friends all over the world as the restaurant is notorious for its family style Asian cuisine with Shangri-la's -Eros Hotel, New Delhi being it's 39th location.   The Dim Sum lunch at Shangri-La Eros Hotel included vibrant and delicious vegetarian and non-vegetarian fare concocted with fresh local ingredients and authentic flavors sourced directly from China presented beautifully. What made the Dim Sum lunch experience that much more special was the personalized experience of a live demonstration right at your table of some of your favorite dishes.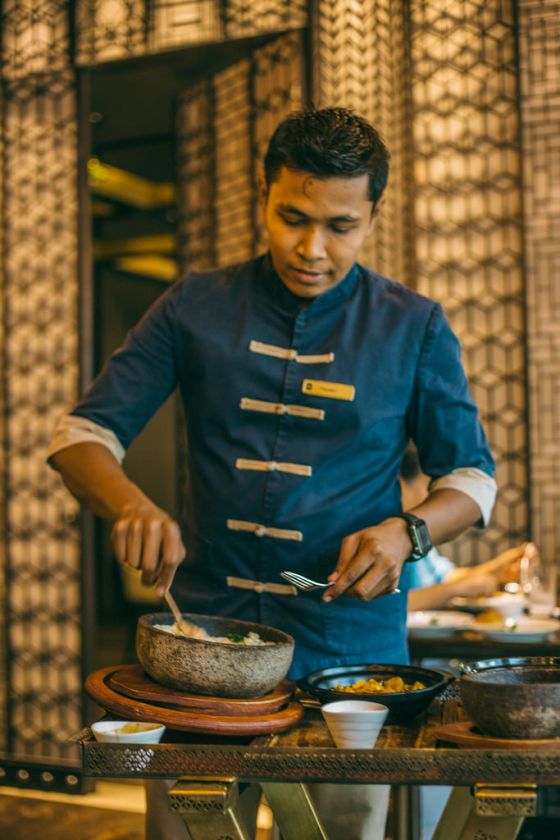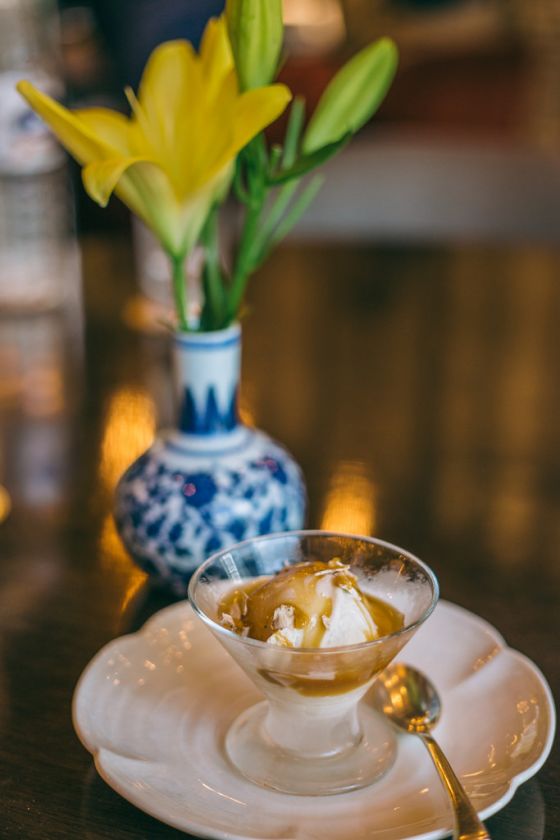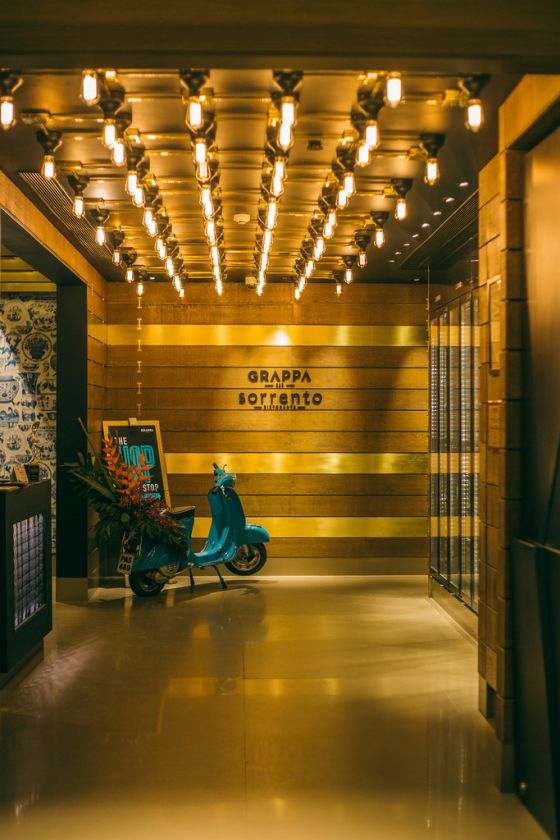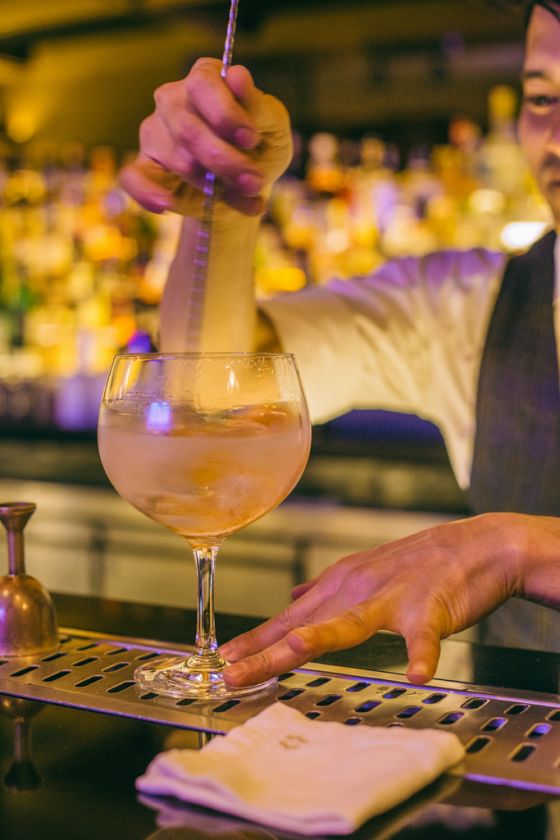 Saturday, 6pm, Drinks at Grappa
After a leisurely lunch, I went for a stroll around the hotel and took a dip in the pool. The afternoon brought on a nice, cool evening and I got into a slip dress paired with a blazer and slingback loafers and made my way down to Grappa at Shangri-La Eros Hotel, an epicentre of the nightlife that I experienced in New Delhi.   My girlfriends and I enjoyed handcrafted cocktails like the Indian Sour, Barrel Aged Manhattan and an in-house signature Negroni all paired with an array of Italian cheeses too.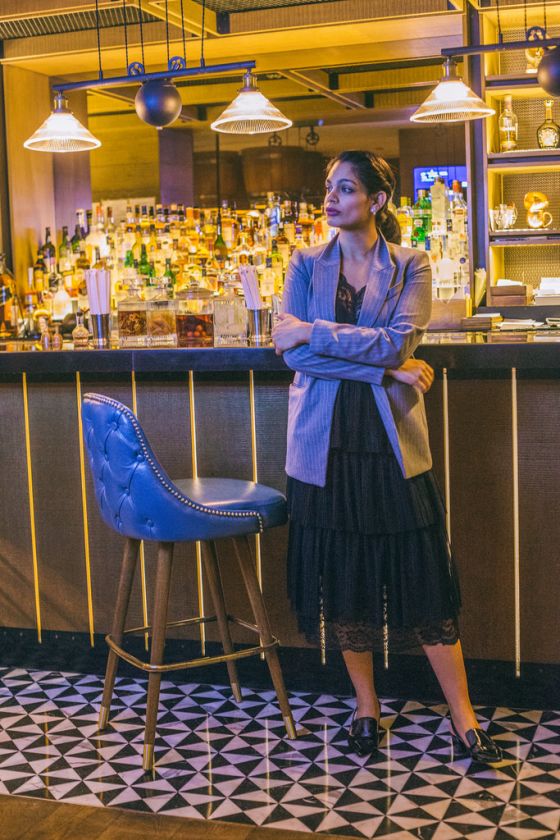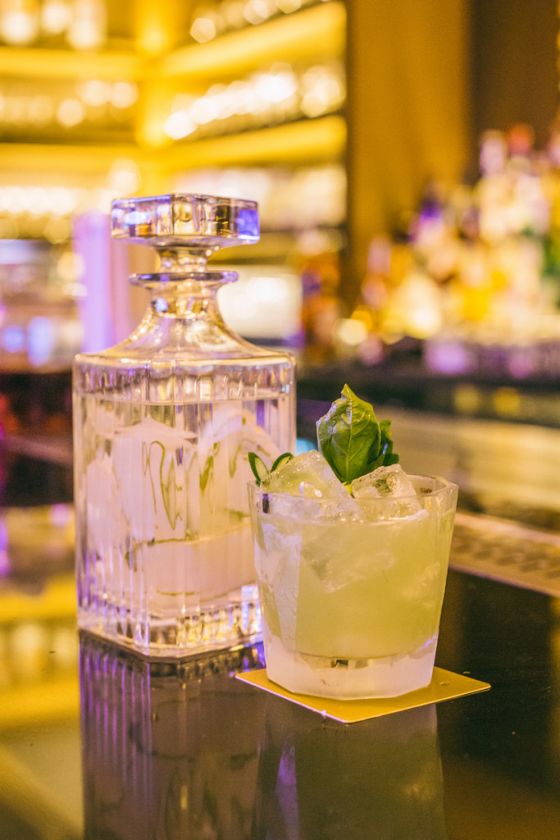 Saturday, 830pm, Dinner at Sorrento
One thing Shangri-La is good at is providing you a true culinary experience. Like any Indian home, the food is endless and the delicacies compete in flavors.   We made our way from Grappa to Sorrento at Shangri-La Eros Hotel and started dinner off with a bang and opened a bottle of red wine straight from Italy. Sorrento was awarded the Golden Q from Ospitalita Italiana 2016, which meant the menu was seasonal, rustic and authentic—taking me back to the day of when I was in Venice. Starting off with the burrata and ending with a gorgeous erupting chocolate mousse with mushroom risotto and wood fired oven roasted sea bass in between.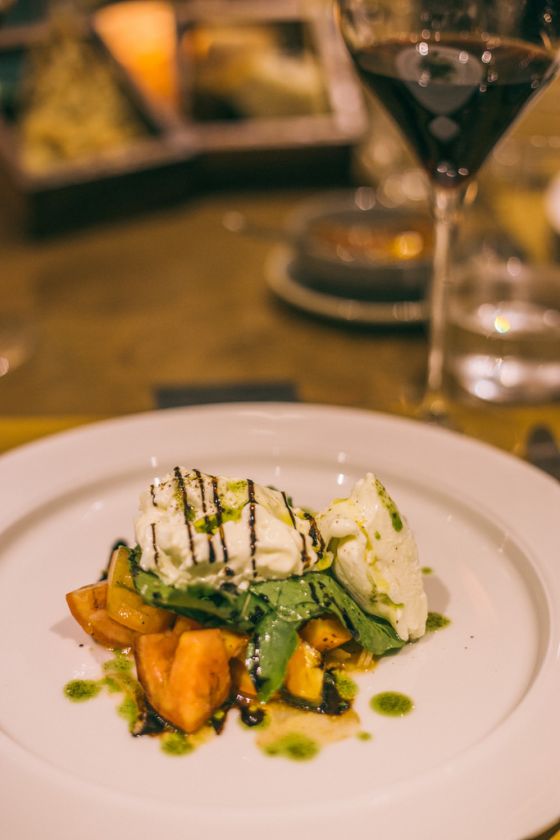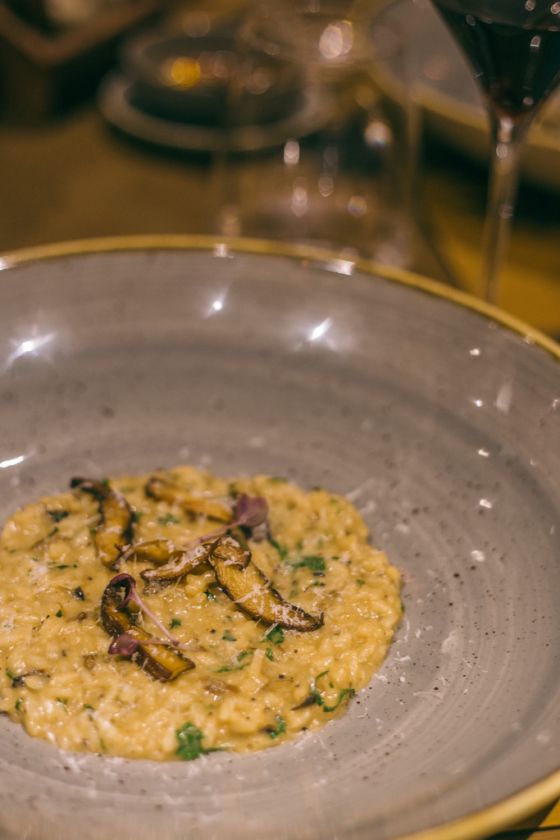 Sunday, 930am, Breakfast in Bed
With baskets of pastries, newspapers and an English breakfast, I started off the morning strong. With a second cup of coffee, I got ready for another "busy" day ahead at the spa before heading to my next travel destination.
Sunday, 11am, #GlowAheadWithChi spa day
This part of the trip is what I lived for. I need to do some housekeeping and caring for my body after being in Brunei, Sabah and Philippines—and after a week in Delhi, you could only imagine what my body was going through. Sore at every limb and my pores needed a good cleanse too.
We made it down to the spa, a truly zen atmosphere, and immediately found ourselves changed and in the sauna to open up our pores to rid of all the dirt. I got a honey-sesame scrub that was massaged all over my body and exfoliated my skin whilst nourishing it with the goodness derived from the ingredients. As the ingredients worked its magic, I got a hydrating facial that helped lift my dull and tired face a bit. Nourished and pampered, I ended the day with a Cleopatra bath.   The bath was made of a combination of milk, water and floral nectars. The ambiance was soft and romantic as candles lit the room and rose petals in the bath perfumed the air. To finish off with such a luxurious touch was the perfect way to end a lovely weekend.