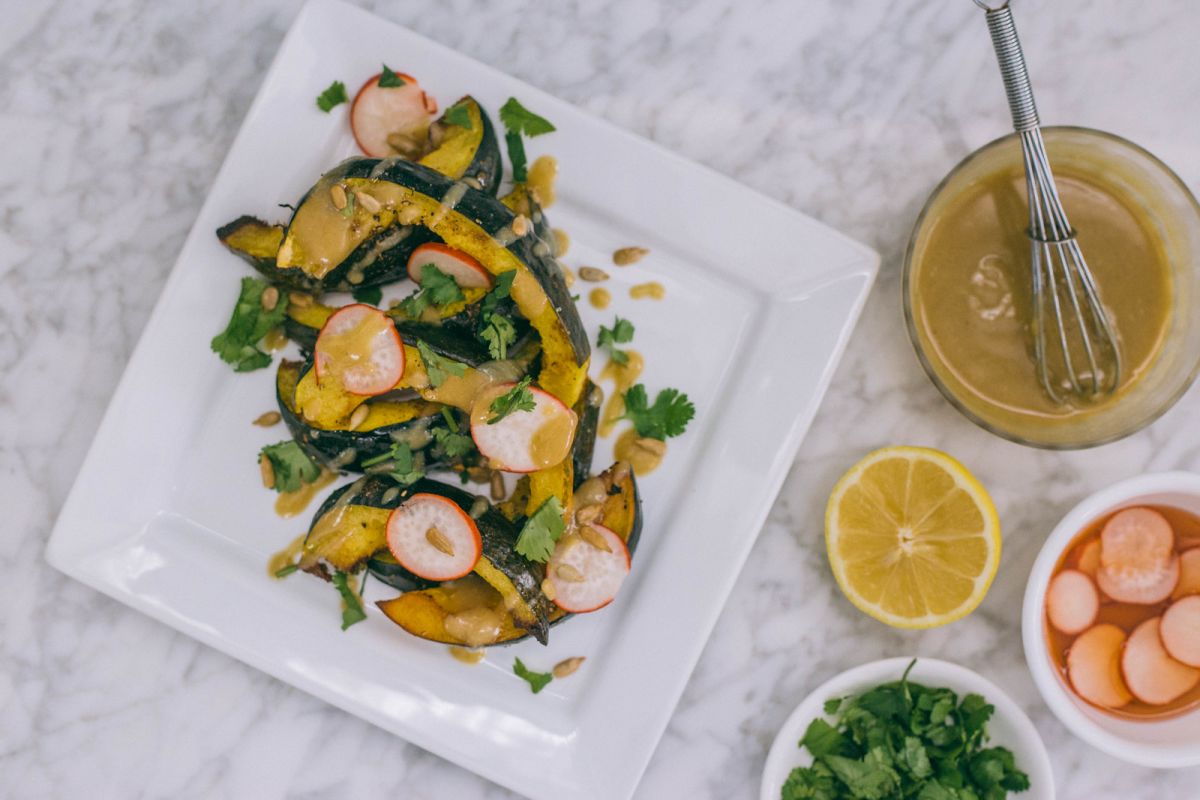 Have you ever walked into the grocery store and end up intimidated by an ingredient or a whole section of an aisle? When I was younger, I found my mom's ability to go to the deli counter and pick out meats and cold cuts with specific advice on cuts and weights to be fascinating. I never thought I would be able to do such a thing! Soon, my mom, had me join her for most grocery runs. My brother in the cart or stood beside it and I'm pushing it. She would have us watch, check, and smell. If we were feeling scandalous, then we would even sneak in a bite of something. Unfortuantely I confused habanero peppers for cherries once and fed my brother one. But I digress.
The section I'm most intimidated by today is the vegetable aisle. Big surprise, right? Growing up in an Indian household meant that I knew my way around some exotic vegetables like okra, bitter gourd, a variety of eggplants, and more! Most of them were unavailable in our local grocery store, which meant we had to frequent an Indian grocery store about a 40-minute drive away. When I started cooking and exploring new-to-me ingredients in college, I realized I found myself in the aisle having to figure out if I would even be able to cut a butternut squash with the measly knife selection in my college apartment or if I would appreciate the flavors of Brussels sprouts. I've made my way through the vegetable aisle in my American and English grocery stores and finally came across an acorn squash. I always assumed I would love it since I love my roasted butternut squash dip. I'm glad I went for a roasted acorn squash recipe to kick off the year because this was a hit in my house and it tasted almost like a dessert!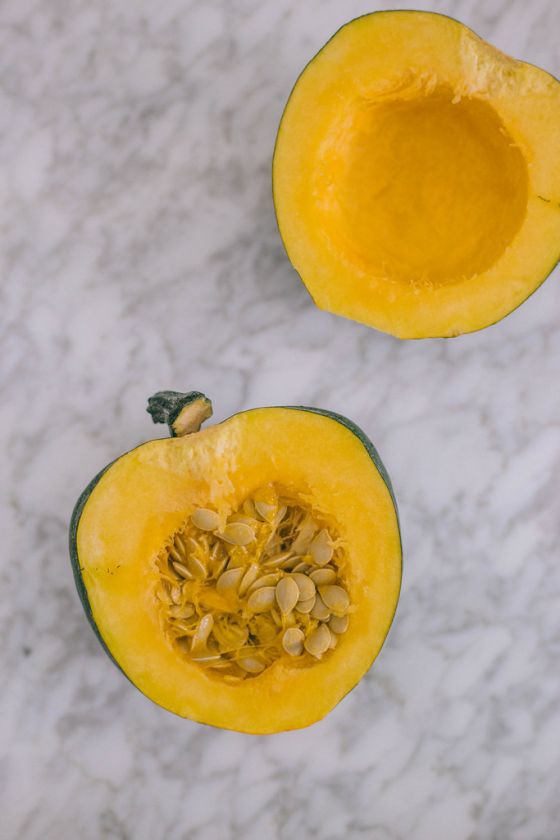 Like any roasted acorn squash recipe, you will find that the flavors paired with it truly embraces the rich caramelization of the sugars within the gorgeous vegetable. Unlike other gourds, it's delicate in flavor and instantly velvety in texture.
My roasted acorn squash recipe combines acid to cut through the natural sweetness, a nuttiness to balance the flavors, and freshness to combine the elements. I went for something Mediterranean because I wanted to play around with the cumin my parents got me from India. It has a smokiness to the dish that reminds you of baba ghanoush, but yet it's one of the best roasted acorn squash recipes in my humble opinion!
This is a great dish to have alongside a roast of choice. I prefer to combine a few roasted ruciferious vegetables, some fresh spinach, and brown rice for a nourish bowl!
Serves 4
Mediterranean Roasted Acorn Squash Recipe
ingredients
2 acorn squash
2 tbs ground cumin
4 tbs ghee
4-5 radish, chopped
1/4 cup white wine vinegar
1 tbs tahini
1/2 cup olive oil
1/2 cup white balsamic vinegar
2 tbs honey
fresh coriander, chopped
salt & pepper
---
method
Preheat the oven to 375F. Cut the acorn squash in half from top to bottom. With either a spoon or melon baller, remove and discard the seeds and strings. Lay the squash flat side down and cut one-inch thick slices. In a small bowl, combine warm ghee, cumin, salt, and pepper. Brush the ghee mixture on both sides of each acorn squash slice. Arrange the squash on a prepapred pan and roast for 25 minutes.
In another small bowl, combine the white wine vinegar and radish and set aside. In a final bowl, whisk together the tahini, olive oil, white balsamic vinegar, and honey. Season with salt and pepper to taste.
Once the squash is roasted, it should be soft and caramelized. Lay out on a serving dish and drizzle the tahini dressing, top with your quick pickled radish, and garnish with fresh chopped coriander.
Note: when cutting the acorn squash in strips then cut against the natural indentend lines. You'll get a gorgeous scallop edge!