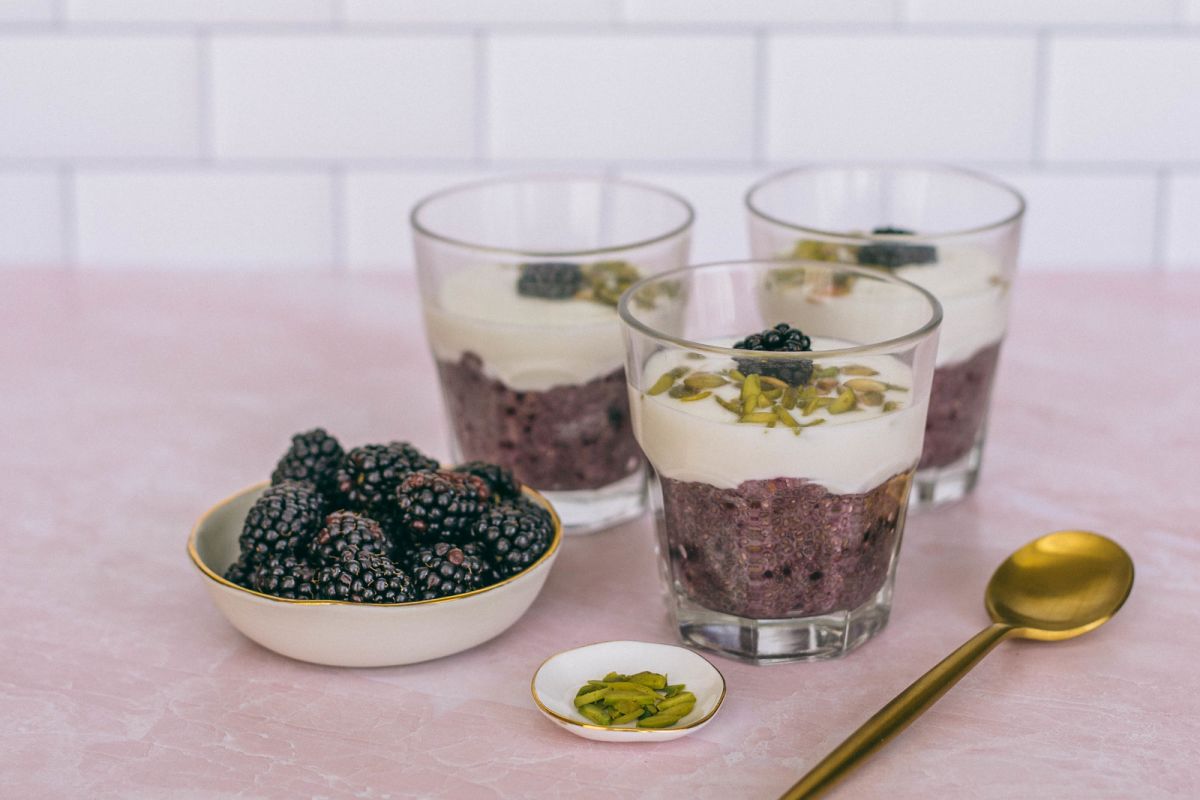 As much as I loved the food when I was living in the UK, the one thing I missed a lot was the incredible fruit season I grew up within Florida. My parents had an assortment of citrus bushes and trees and anytime the orange season was at its peak, country roads were perfumed the refreshing scent. Strawberry season was often celebrated with a festival and it reminds me fondly of my late aunt who always, without fail, would visit and drop off a big box that grew in her town of Plant City.
We often stocked up on the fruit after endlessly indulging them when they're at their sweetest, and then prepared them in different ways to enjoy them throughout the years. The norm was always to freeze batches in individual bags for smoothies and crumbles, as well as slowly simmer with sugar to make marmalades and jams. Different types of fruit hold special memories and blueberries are no exception to that!
This year's blueberry season was extra special as it was my first since coming back home over a decade later. We went picking for our own then came home, ate the super sweet ones, then made a plan for how to use them. A chia pudding recipe is one of my new favorite go-to recipes when it comes to making something easy, fruity, healthy, and delicious. There is nothing quite like a chia pudding recipe because it honestly it's one of those things you just need to know the base and you can adapt and re-adapt over and over again.
This blueberry and lavender chia pudding recipe is perfect for dessert if you want something to satisfy a sweet craving, but I love it for an afternoon snack as it's cold and fulfilling. You can also have it for your go-to breakfast as chia pudding recipes are often my go-to when it comes to meal planning for weekday mornings. If you're not keen on the texture of chia pudding, then I would suggest blending up the liquid ingredients with the seeds. You'll end up with a smooth, mousse-like consistency.
Do you have a favorite chia pudding recipe or will this be your first one? Here are a few other chia pudding recipes to check out!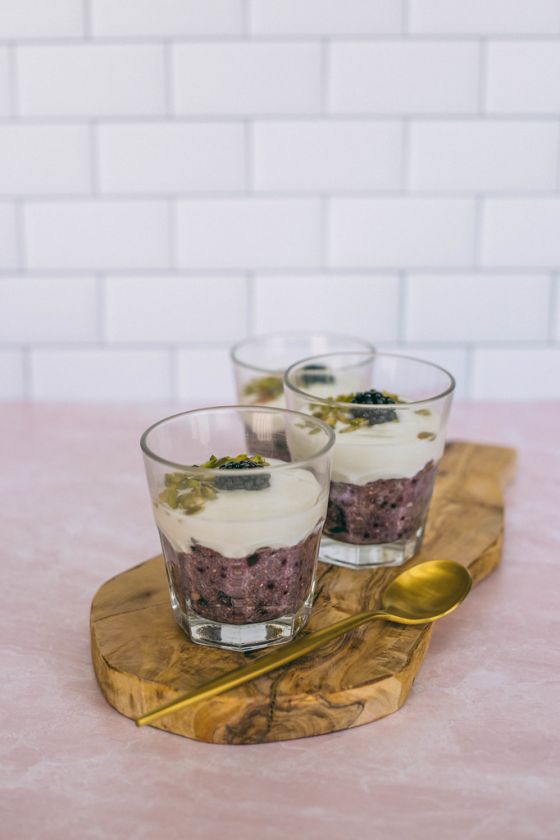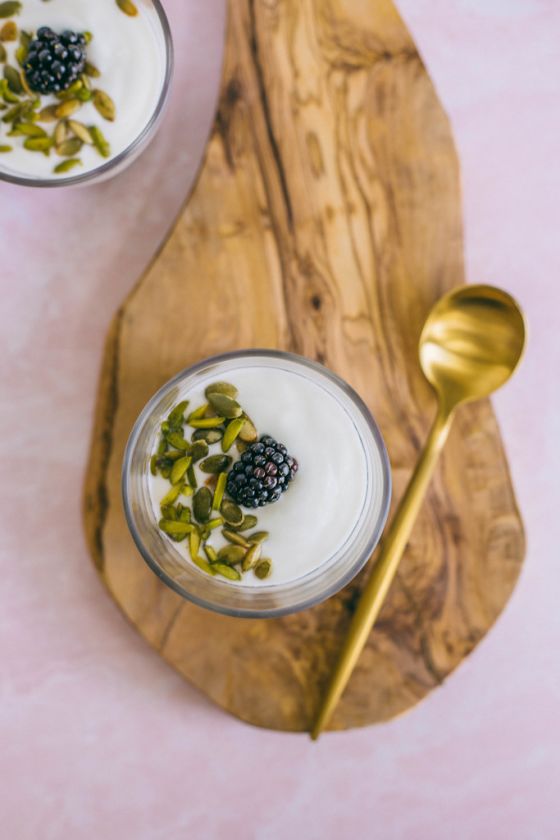 Serves 4
Blueberry & Lavender Chia Pudding Recipe
ingredients
8 tbs chia seeds
2 cups milk of choice
1 tsp vanilla extract
pinch of pink himalayan salt
1 cup blueberries
1/4 cup white sugar
1 tsp lemon juice
---
method
Mix blueberries, sugar, lemon juice, in a saucepan. Cook, stirring constantly, over medium heat until thickened, about 20-30 minutes.
In a blender, blitz the milk, vanilla extract, pink himalaya salt, and dried lavender. Pour over the chia seeds mixing well with a fork along with 4 tablespoons of the blueberry jam. If you don't like the texture of chia pudding, then place this mixture back into the blender until it's smooth. Let it sit for 30 minutes. Stir again with a fork removing any clumps. Place in the refrigerator and serve once chilled!
Garnish ideas: You can top chia pudding with anything, but for this recipe I added coconut yogurt and topped the yogurt with seeds, pistachios, and a blackberry. It's also great with granola!
Refrigerate any leftover blueberry jam for upto a month in an airtight jar.