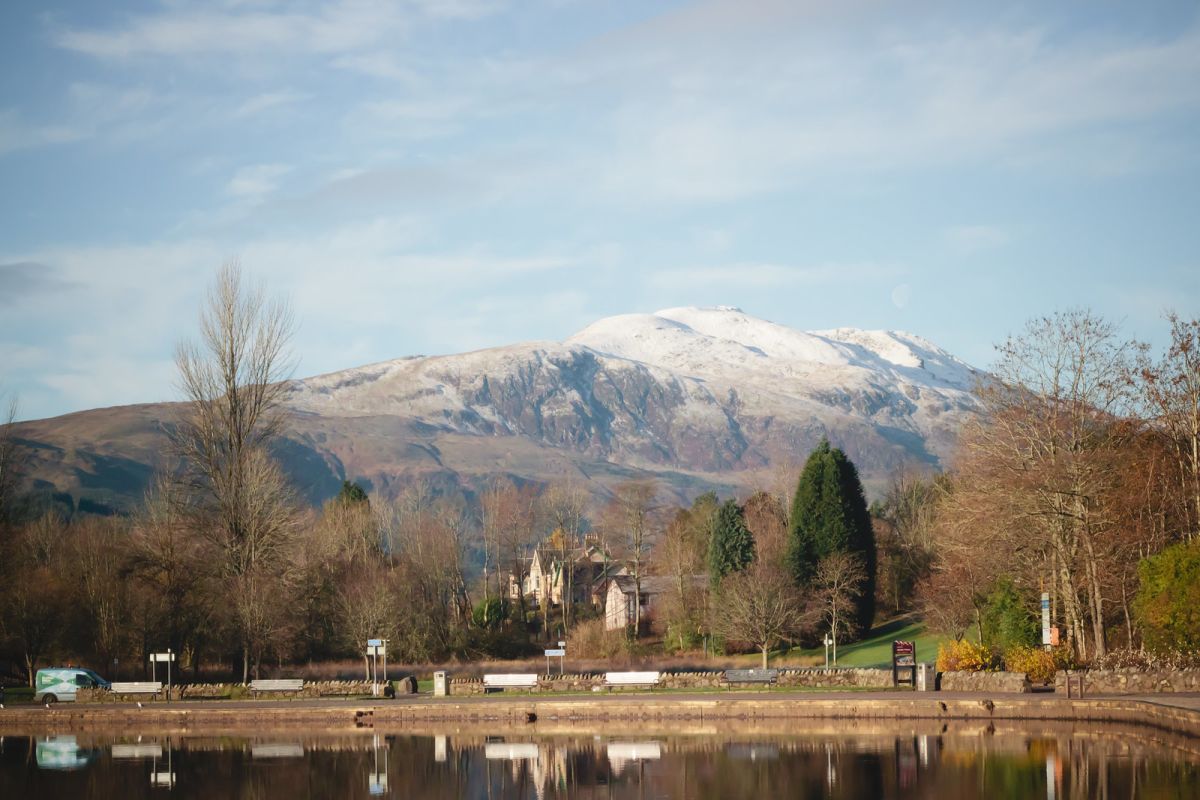 Right before my St. Andrews graduation, my family and I wanted to take advantage of being in Scotland and reap all that it had to offer. Scotland boasts it's incredible views. The natural beauty is something you won't find anywhere else in the world, it's unique to Scotland alone. What I wanted to explore was not only the endless views, but the castles, and experience the warm hospitality.
We decided to jump in a car for a 2-day Scottish Highlands road trip like no other. We had limited time, but we were ambitious to get to the highlights so we can say we got to experience all that Scotland had to offer. The country is vast with so much to see and experience, but this was the one thing we wanted to do. We already spent a few days in the capital, and you can see the photos to inspire you to visit Edinburgh, so we highlighted all the sights we needed to see and jumped into the car. Here is our 2-day Scottish Highland road trip itinerary that takes in the essence of the Highlands!
We planned our trip around three major sites and then filled in the finer details and everything in between accordingly. Our 2-days Scottish Highlands road trip itinerary was a triangle covering the majestic Loch Ness, the breathtaking Caledonian pine forest, and the jaw-dropping scenery of the Cairngorms National Park.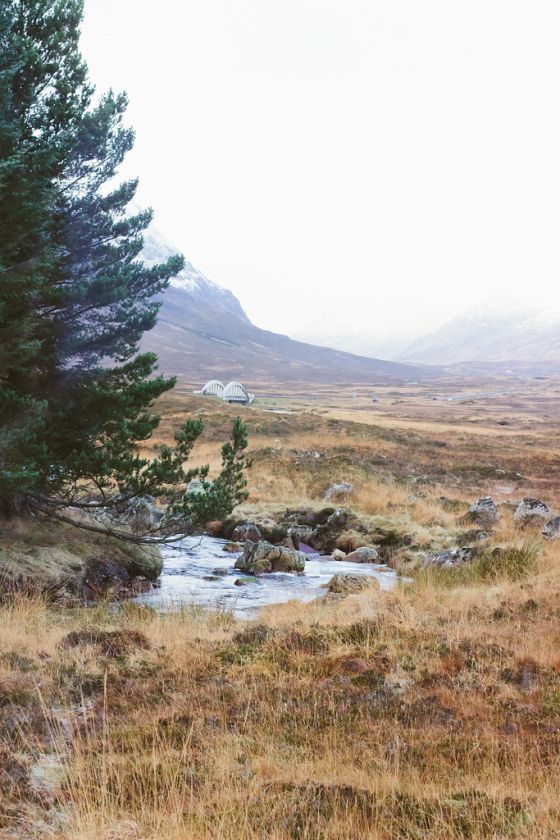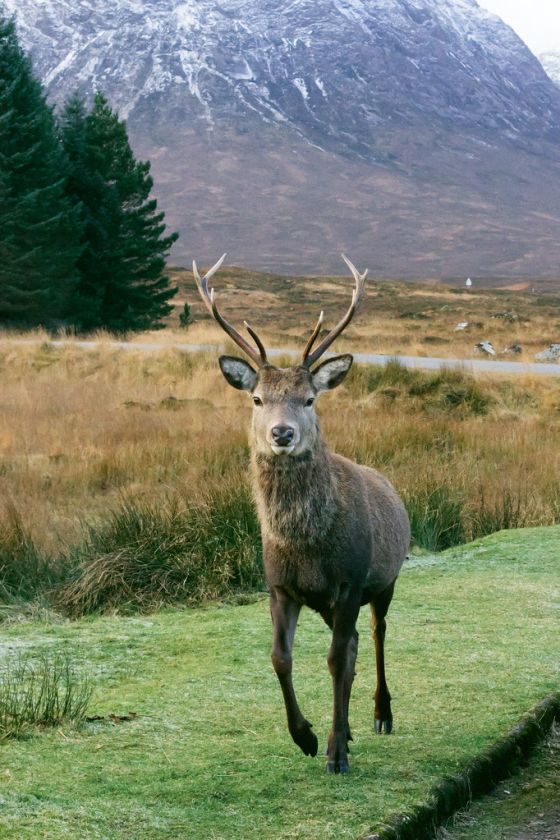 Day One
We started super early in the morning on the first day to get in as much as we could during daylight hours. Our Scottish Highlands road trip itinerary was going to cover driving through the Cairngorms National Park and then end the day in Inverness, or what is considered the Capital of the Highlands.
Stop 1: Pitlochry
Looking at our Scottish Highlands road trip itinerary, we headed north across the River Forth straight towards the Highlands. We were seeing views of lush greens, mountains in the back with snow caps, and crystal waters.
You'll come across the small Scottish town of Pitlochry, which borders the highland fault lines. This quaint and lovely village was one of Queen Victoria's favorite holiday spots! It had such a charm with its small cafes and shops. We decided to look around to see what was open and picked up some breakfast and water to get us started on our Scottish Highlands road trip through the Cairngorms National Park.
Stop 2: Blaire Athol Distillery
If your itinerary permits it, I suggest visiting the Blaire Athol Distillery in Pitlochry. They distill single malt that is used in Bell's whiskey. We ended up picking up a bottle of their 12-year old bottle, which is normally available.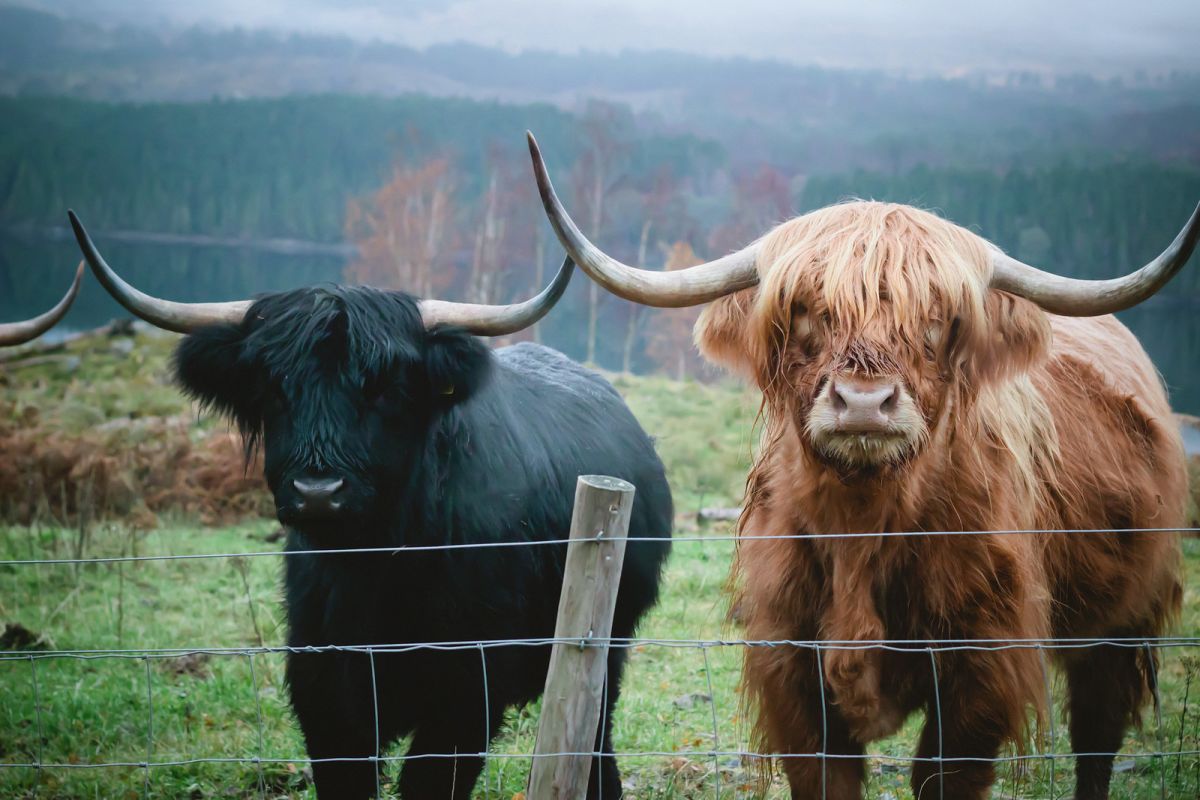 Stop 3: Cairngorms National Park
Along the way, we took a few stops enjoying a lovely 15-minute forest walk in the Caledonian with its mossy paths and dark green canopy of forest trees, came across ancient standing stones, and gazing at beautiful lochs and views.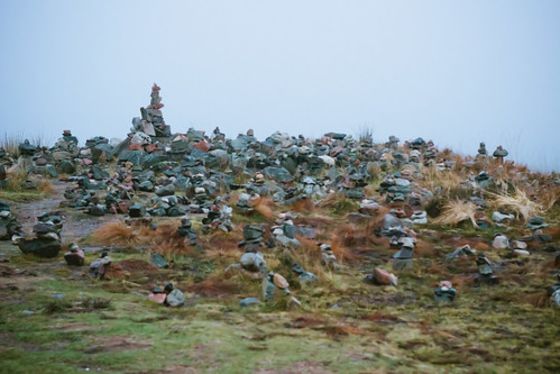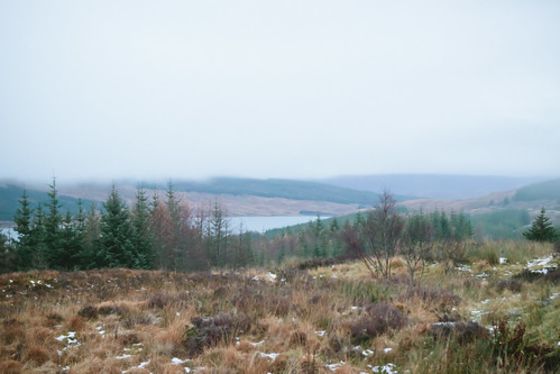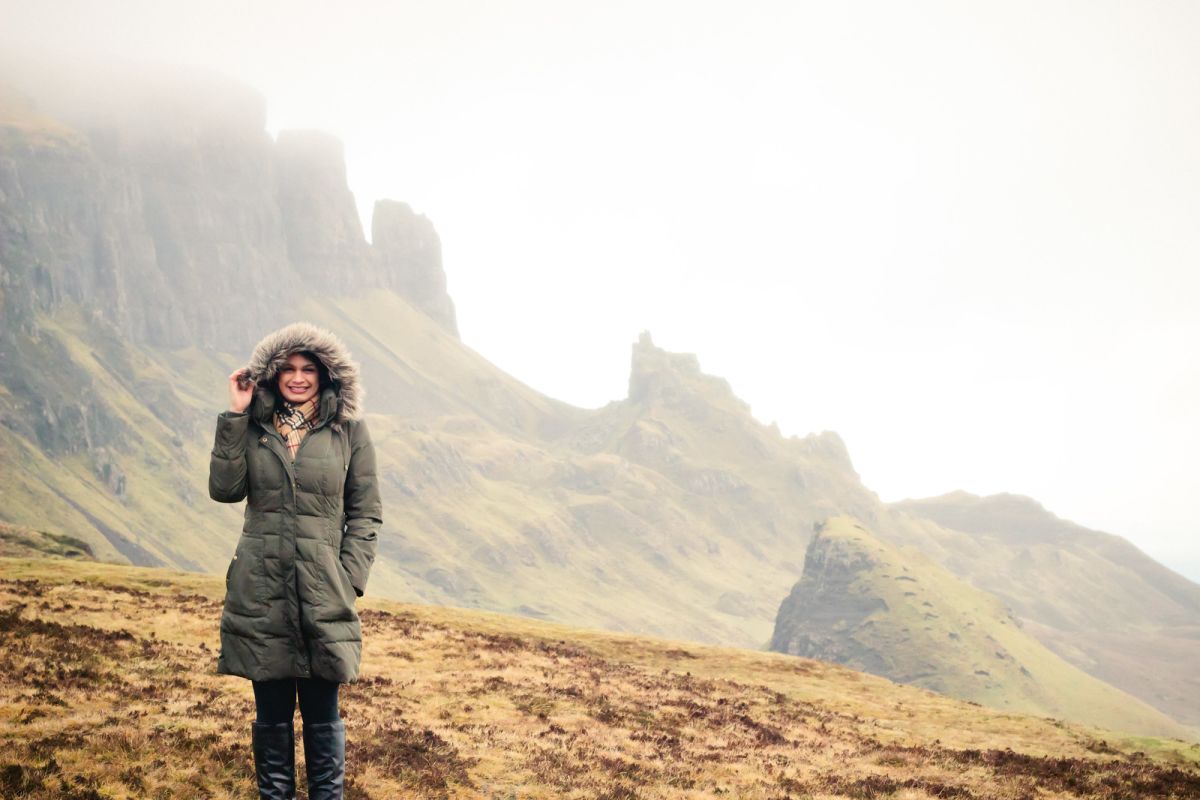 Stop 4: Inverness
Eventually, we made it up north and arrived in Inverness. Our half-way point and home for the night according to our Scottish Highlands road trip itinerary. We nestled into our Airbnb and walked around town admiring the Victorian architecture. If you're early, then I suggest stopping by the botanic gardens, Inverness museum and art gallery, or Inverness Castle. We decided to just take an exterior tour of the city center.
Stop 5: Fig & Thistle
We were finally exhausted and wanted to enjoy a hearty and authentic dinner. Multiple people suggested we add Fig & Thistle to our Scottish Highlands road trip itinerary and so we made it our mission to eat there. The restaurant features the best of Scottish and British delights! We ended up going for a set menu that featured salmon, pate, sticky toffee pudding, and more!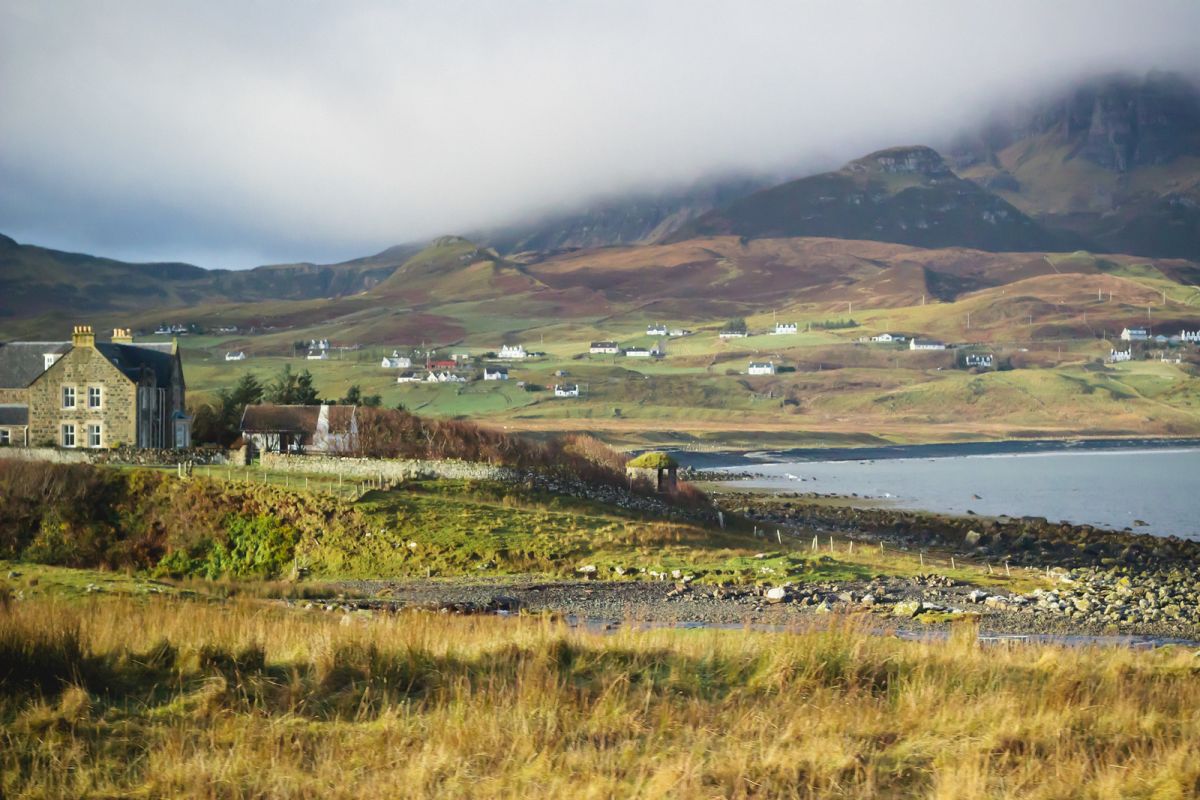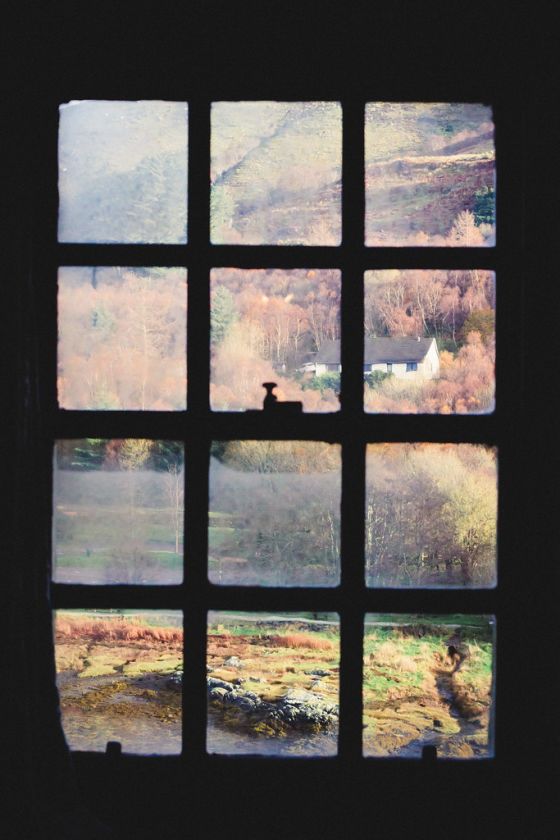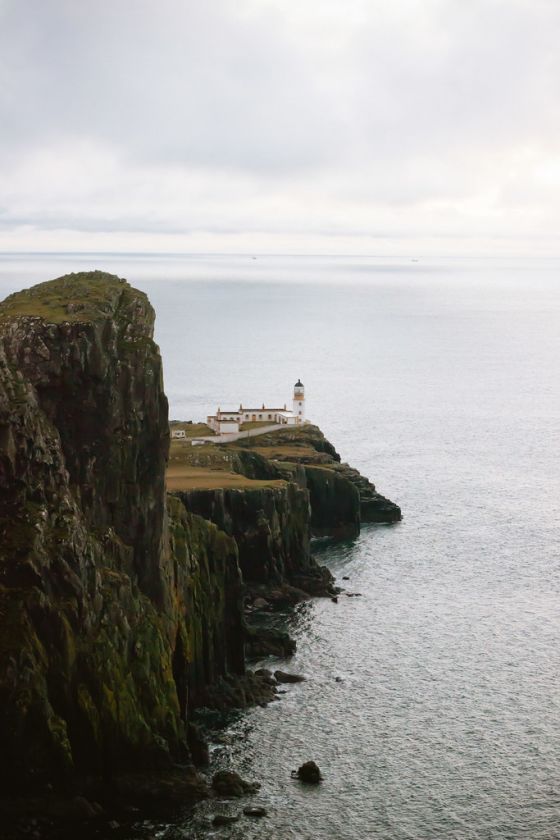 Stop 6: Urquhart Castle
The first stop on our Scottish Highlands road trip itinerary the next day was Urquhart Castle. The sunrise here is magical and we made it in time to see the castle in the morning light. The views over Loch Ness were incredible!
Stop 7: Fort Augustus
We drove down the scenic road alongside Loch Ness and stopped for a moment at Fort Augustus to enjoy the final views of Loch Ness, wander along the eerie shores, and grab a coffee.
Stop 7: Great Glen
The road trip continued south through Great Glen going past Ben Nevis, which is the highest mountain in the UK. The fault line through the Scottish Highlands is visible as the water, mountains, and light came together. It was too beautiful for words! Along the way, you'll find plenty of towns with shops, which is where we ate our lunch.
Stop 8: Glencoe
Our final stop on our epic 2-days Scottish Highland road trip itinerary was Glencoe! Made famous by so many films. The journey went through the remote spots of Rannoch Moor to the lowland scenic views bordering Stirling. The views are breathtaking and dramatic!
We ended our road trip to Edinburgh again, which we stayed for the night before heading out to St. Andrews the next day!