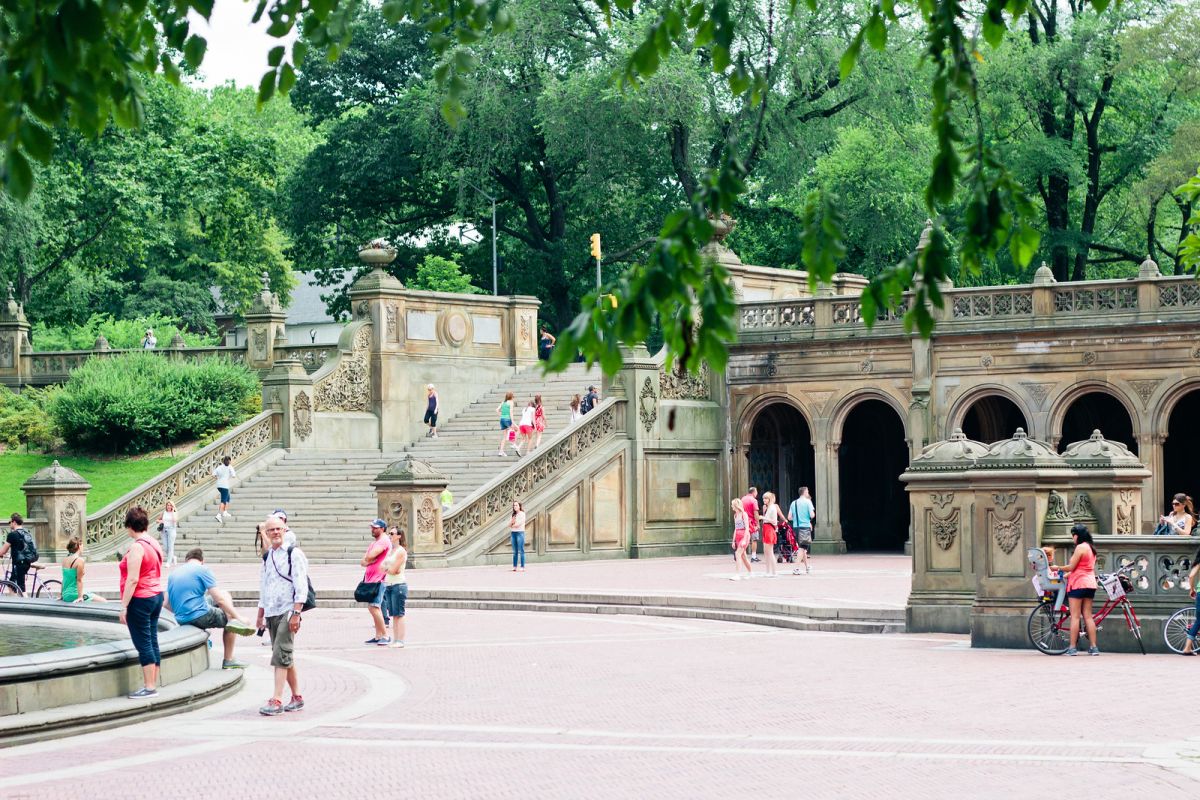 Tucked away below the lush green lawns of Central Park is a little escape that is just too beautiful for words. After coming across Bethesda Terrace in Central Park as a location for some fashion editorials, I knew I had to visit during my stay in NYC. I feel as if Bethesda Terrace in Central Park is every photographer's favorite place to photograph in the park. If you're a photographer, I did find it tricky to capture light with all the shadows in the afternoon, but the morning must trickle in some incredible morning rays at Bathesda Terrace in Central Park. The inlay detailing is so beautiful and too good not to capture. It's easily my favorite spot in Central Park and an escape in New York City!
Bethesda Terrace in Central Park is located right in the heart of the park between the Upper East Side and the Lincoln Towers. It's made up of two staircases with one going underneath to the lower terrace and the top allows for people to view the lake! If you're looking for things to do in Central Park or looking to explore a unique area of the city, then Bethesda Terrace Central Park is the place you can't miss!
Here are all the things you can miss besides Bethesda Terrace in Central Park: Conservatory Garden, McGowan's Pass, North Woods and North Meadow. The Reservoir, Great Lawn & Turtle Pond, Metropolitan Museum of Art, Belvedere Castle, Marionette Theatre (for summer plays), American Museum of Natural History, Conservatory Water, The Ramble and Lake, Strawberry Fields, Sheep Meadow, Central Park Zoo, Wollman Rink or Victorian Gardens and The Pond and Hallett Nature Sanctuary.
Central Park is an obvious visit for everyone in New York City as it's one of the only major green spaces in all of the city! Have you ever visited Bethesda Terrace in Central Park? What's your favorite spot in Central Park? If you're planning on staying in Manhattan, make sure to check out my favorite Manhattan places!