Anges de Sucre does not have a storefront anymore, but their cakes and other sweet delicacies at Selfridges. Get more information here.
I've been to High Street Kensington a few times when I was looking at flats and meeting with letting agents, though I never really had a peruse through the area. The more I walked, the more I realized it seemed like the perfect place for me to be. So many corner flower stands, little boutiques and neighborhood cafes. The quintessential neighborhood to tell you the truth. But it wasn't until Monica sent me a lovely box of sweet treats from Anges de Sucre for my birthday that I actually decided to pay a visit to the neighborhood just a mere 15-minutes walking distance from me!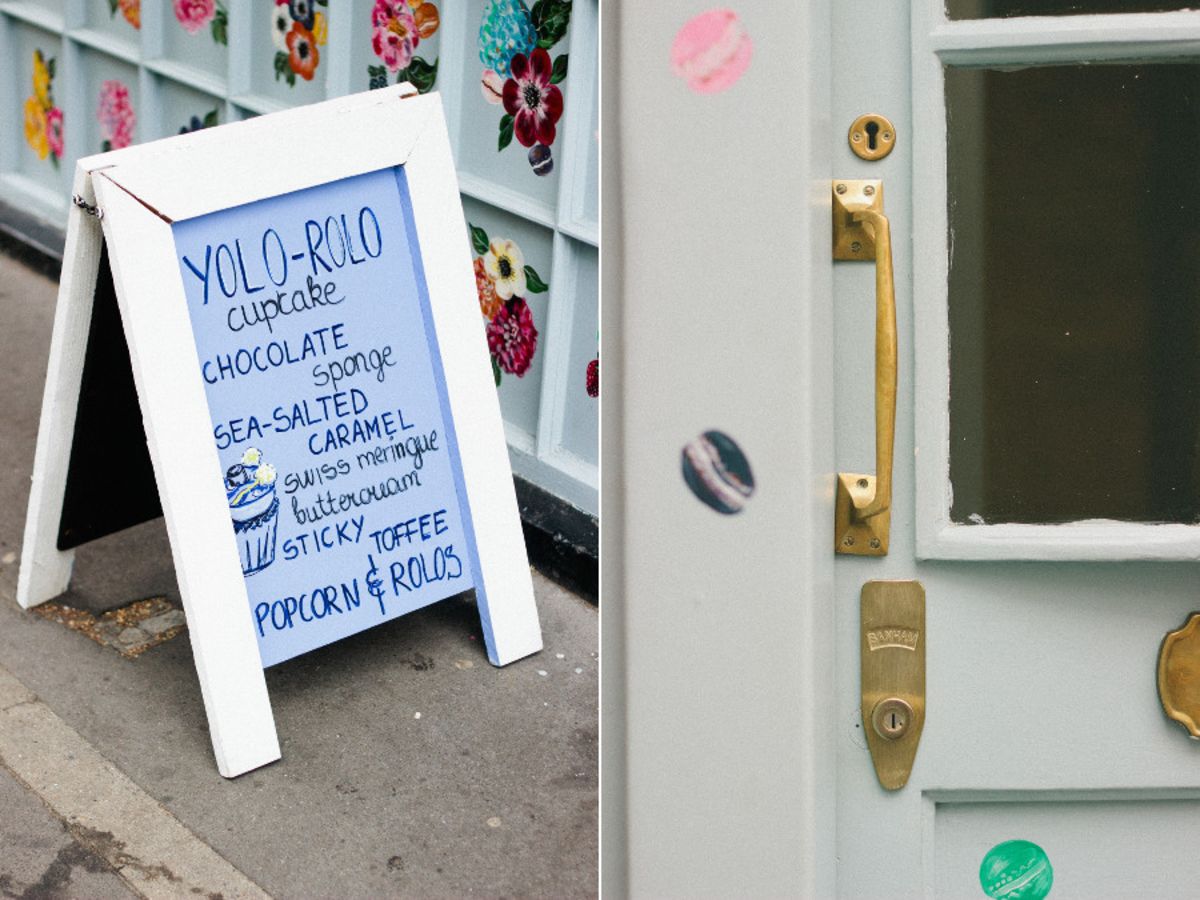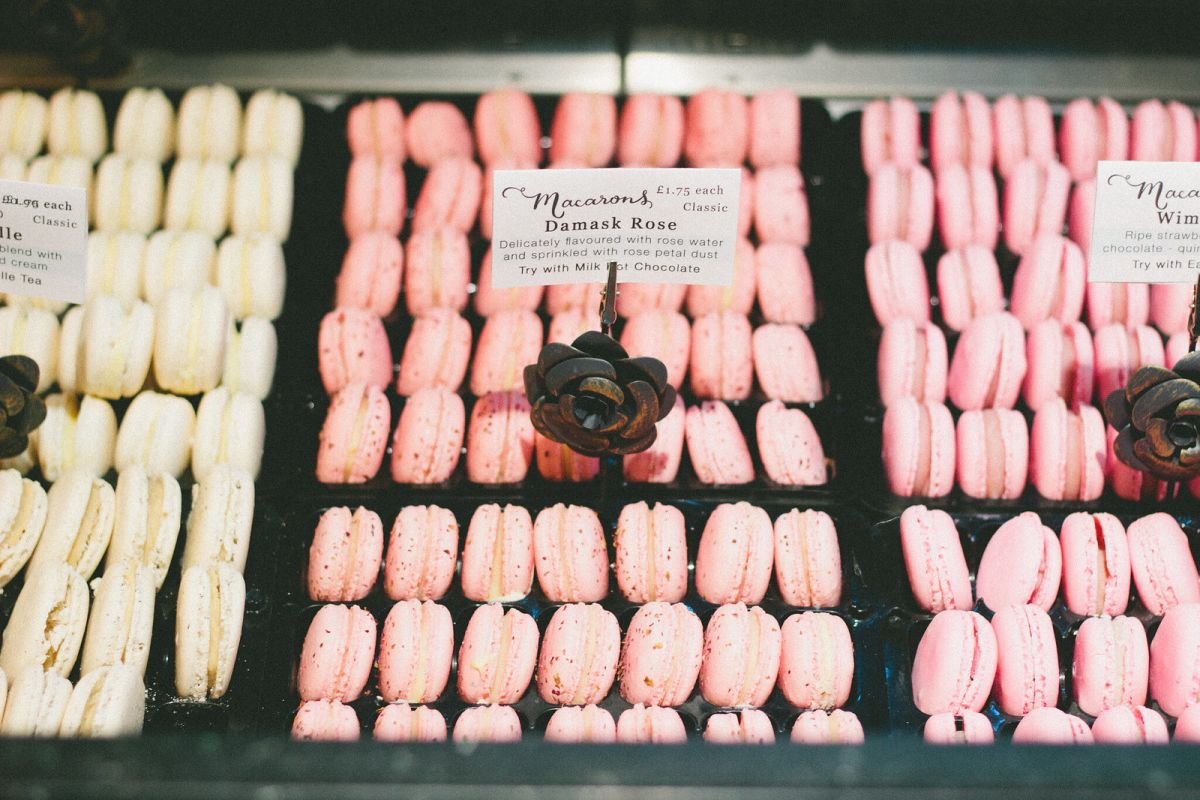 sweet and delicate treats
After falling in love with the flavor combinations of my birthday treats, I looked a little further into Anges de Sucre and it was no surprise that the confectionary heaven has become one of the places that I frequent for presents and a personal sweet fix. From truffle-like marshmallows called muffles, macarons delicately filled, cakes topped with doughnuts and everything brightly hued… it's the perfect oasis for a sugar-loving person, like myself.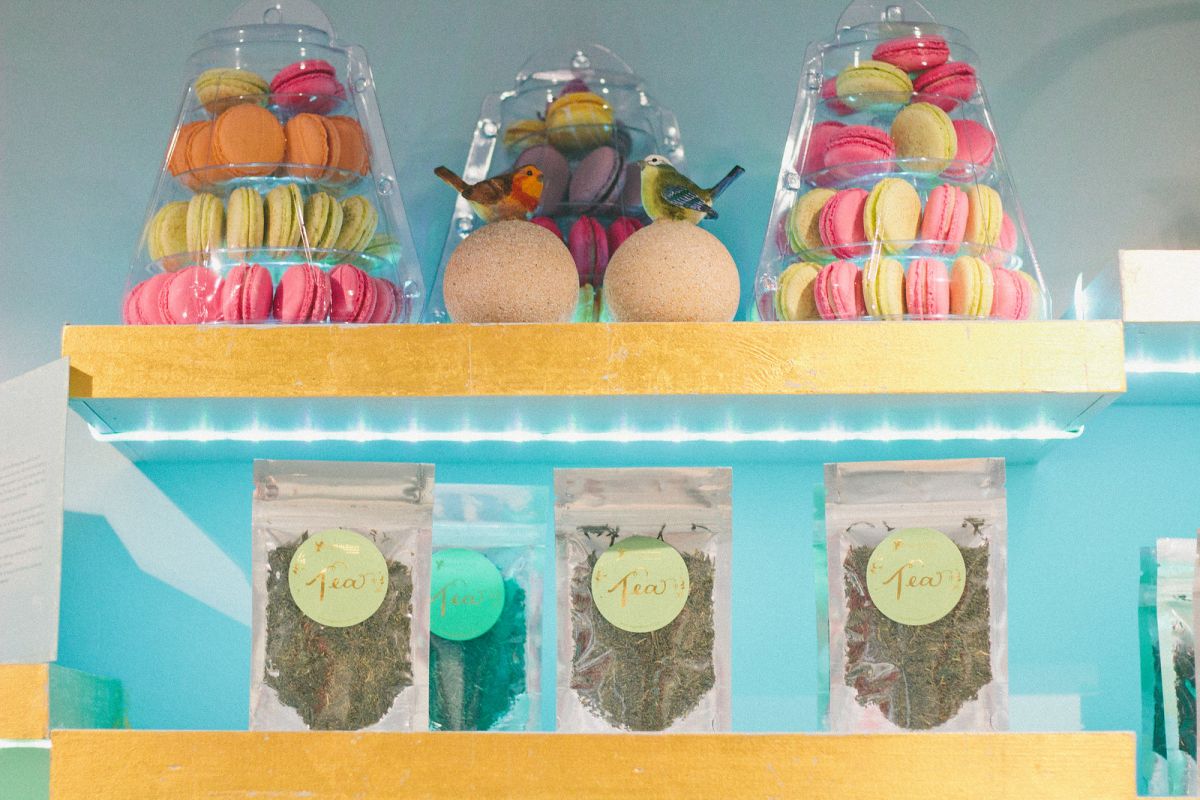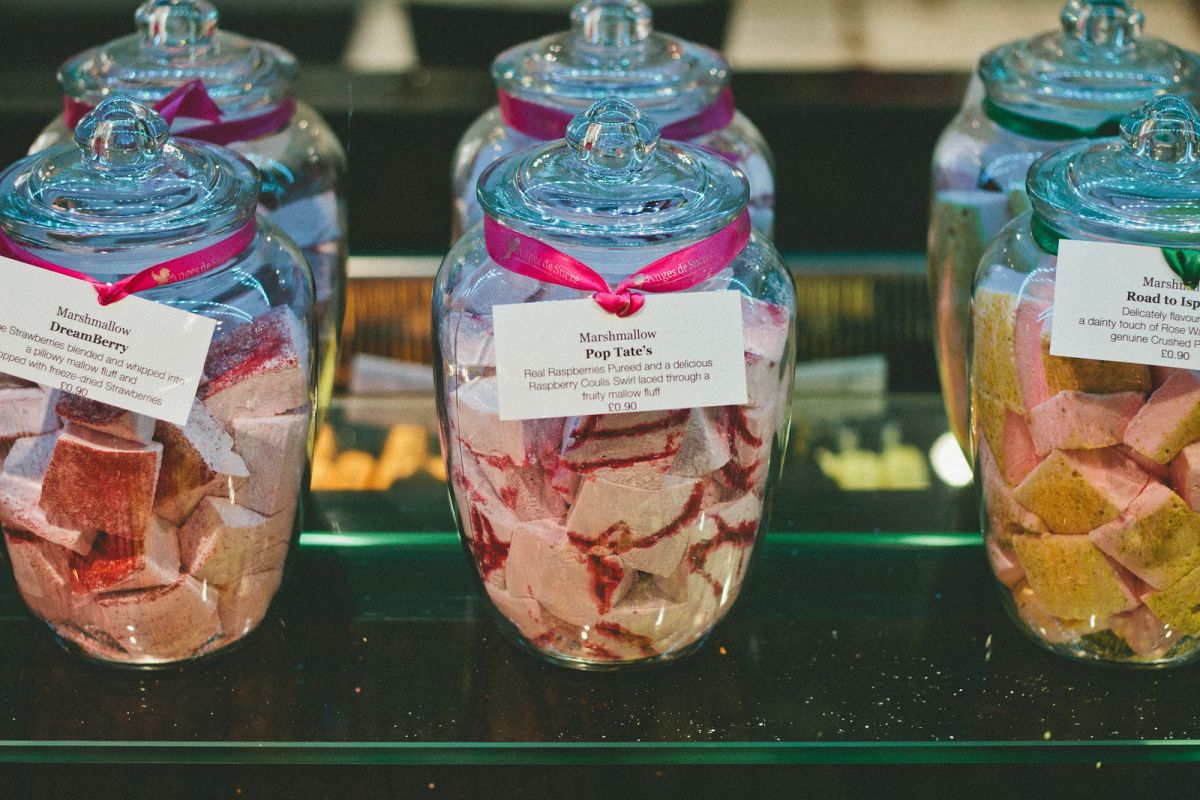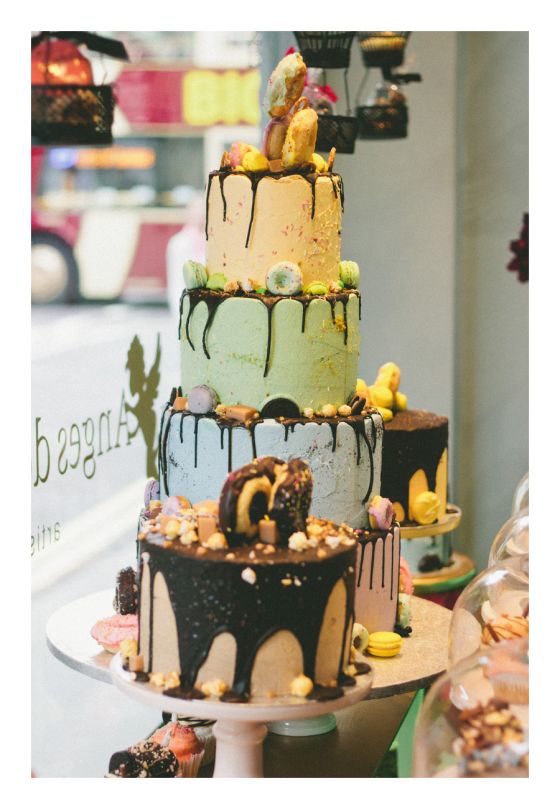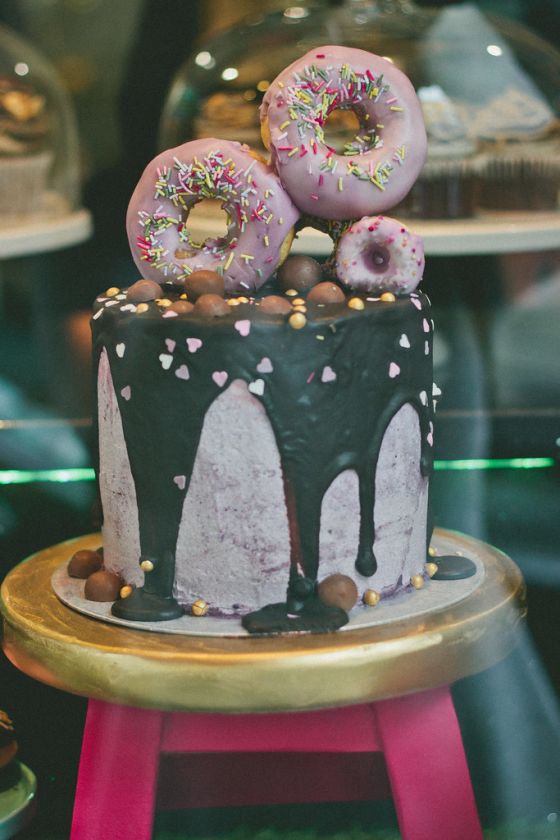 a tribute to design
What I love about little places like Anges de Sucre is the pure romance in the design. Something that exudes personality, creativity, spunk and more. Dark granite set against brightly hued walls, street-side windows adorned with towered cakes and macarons! The exterior mural of flowers and cute, little macarons along with the mural on the juice counter was painted by Harriet Parry. The interior mural done by Ceri of Olofson Design. It brightens the London gloom and the dark granite all so beautifully!
Don't you want to try something from Anges de Sucre or have you tried something from Anges de Sucre?