eat, drink and be merry
If you follow me on Instagram, you will find that among all the rubble of strategy sheets, late night work sessions, random dance party break outs and lots of questionably seductive selfies, I like to indulge. Between #tipsysnaps and live selfies of me eating my food, you'll know that I'm one for a good time. Since days are quite intense with a start-up, I try to treat myself every now and then. What I love about living in London is that you will never exhaust your list of places to go eat, hang and drink. Locals and tourists alike will visit the same institutions and pop-ups are always coming about. So I thought I would make a regular feature here of sharing some places to eat in London and around the world (as I have a few months of exciting travel coming up)!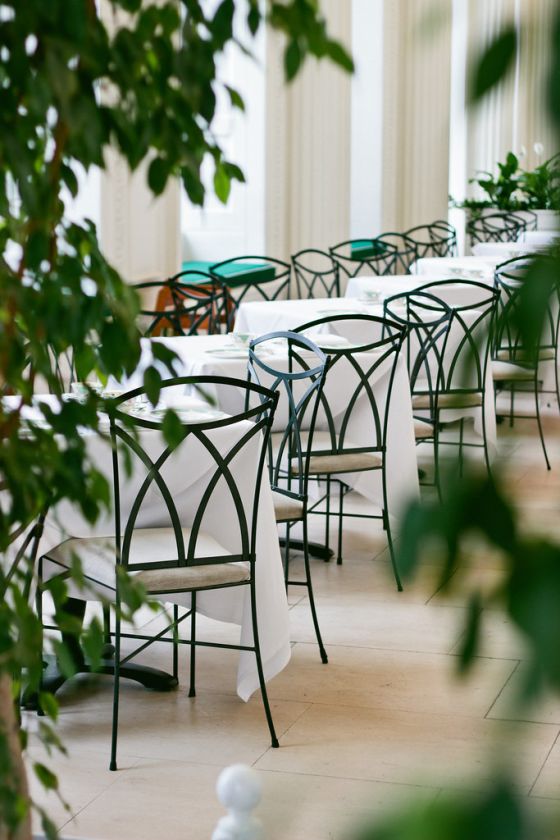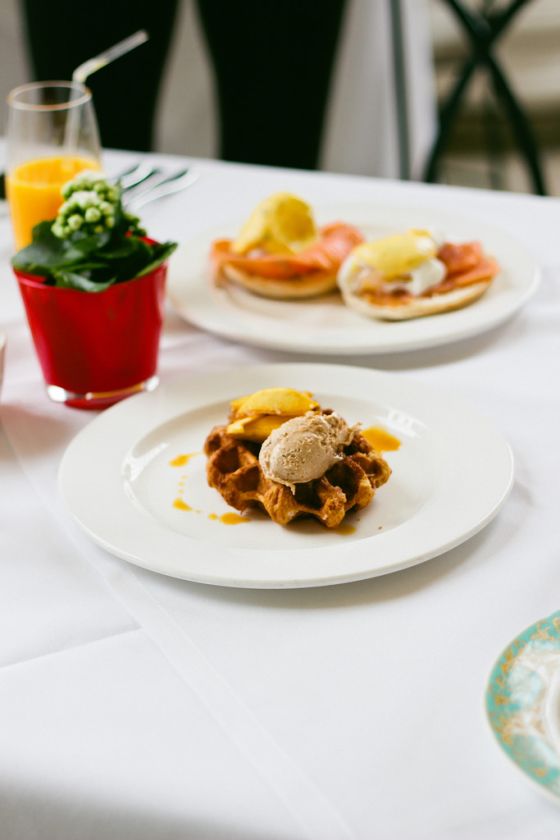 Breakfast at The Orangery
This is one of the chicest places to eat in London! I got off the tube at Notting Hill and started to make my way towards the Kensington Palace Gardens. If you're not familiar, think gorgeous Victorian like houses and lots and lots of green! Walking down embassy row reminded me of the days I lived in DC, and just at the end the gates open up to the most majestic part of the park. There are swans in the lake in the distant and even in the grey gloom were topiaries perfectly trimmed and aligned. Entering the space opens up to any blogger's dream (read: white walls, intricate details, pops of greenery). I joined 6 other girls for an early weekday brekkie and it was a nice change of pace from the normal wakeup-gym-desk routine. We ordered everything off the menu and shared plates. If I went back I would naturally go for the waffles again with caramelized apples and dollop of ice cream on top. I mean it's calcium, right? The hollandaise on the eggs had a beautiful hint of orange zest that tickled the back of my buds. Be sure to ask for your latte to be extra hot so it doesn't get cold as you busy yourself taking shameless amounts of instagrams.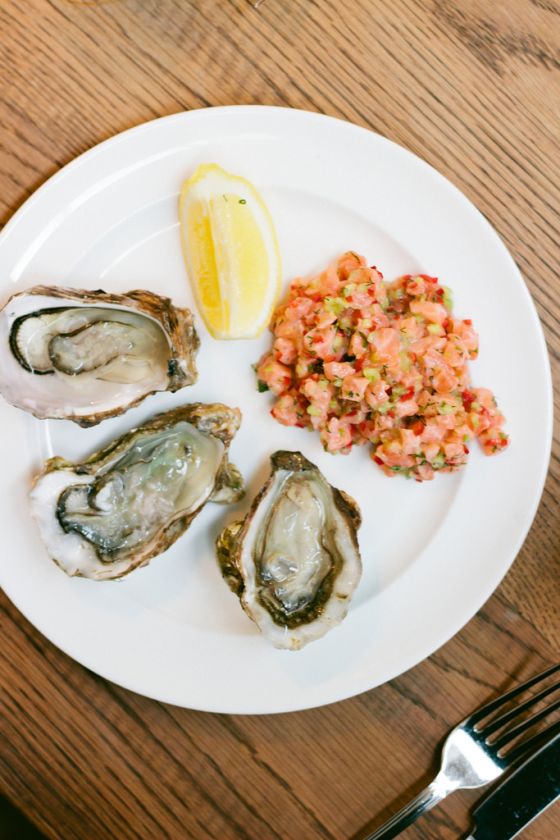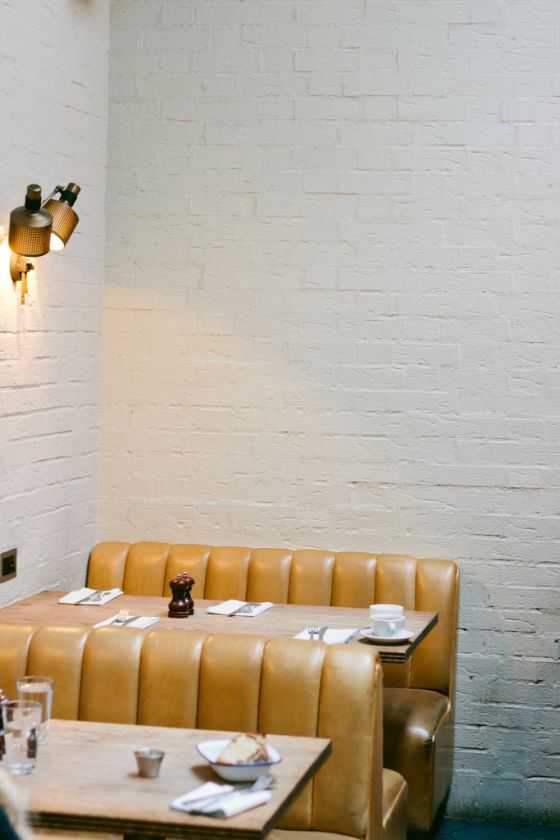 Sunday Feast
When it comes to feasting, one of the places to eat in London is Hubbard & Bell. There are three times I like to indulge and they are after a few long days of travel, post-apocalyptic influenza and #hungover. Hubbard and Bell seems to be one of those "healthy" indulgent options. Packed with the highest quality food, the coolest vibes and lots of options. Not your standard Sunday Feast with wagyu beef, fresh cuts of avocado and oysters to go around. The restaurant is nestled in the back of The Hoxton hotel in Holborn. It's cool, chic and the vibes are always suave. I hit the bloody mary menu hard after gulping down a guilt-less green juice to balance things out. This place, naturally, makes for good Instagram content too, so I've got you covered there if you're too concerned. It's every Sunday, endless eats, and sometime you will spot a famous person or two! (Pro tip: save room for dessert[s].)
Note: Hubbard & Bell does not serve the Sunday Feast anymore.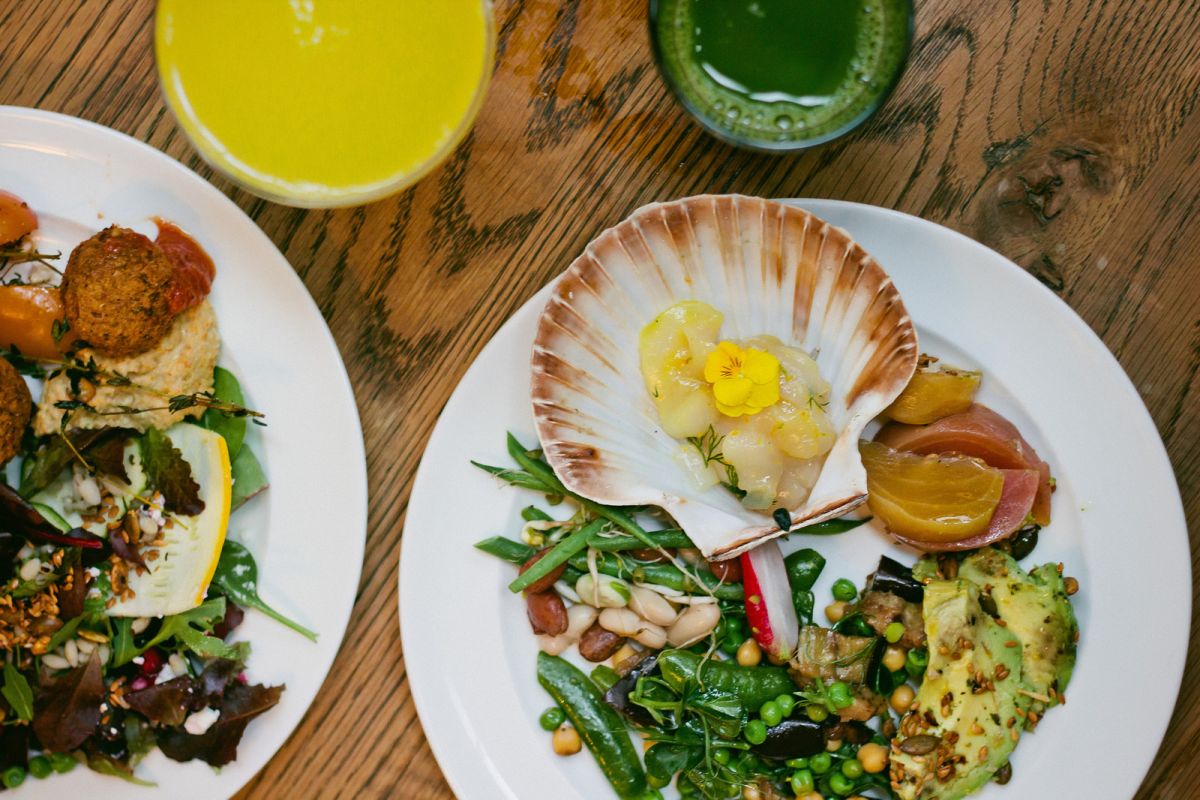 Reef, Beef & Bubbles
It's no joke that living and enjoying a life in London is rough on the wallet. I'll go anywhere between spending £10 a week to blowing £100 in a matter of 5 minutes. When it comes to good and quality food in the city, you do have to search high and low for it to fit the bank. Recently, one of the deals and places to eat in London is Refinery Bar at Regents Place. An off the beaten path gem, but totally worth it. I like to find places that have a strong ambiance, so it wasn't surprising that I fell in love with this place. Lots of cozy seating in the warehouse-like restaurant. A girlfriend and I started our epic Saturday night here. Every Saturday Refinery Bar has a special offer starting at 5pm. £20 for surf and turf accompanied by bubbles. Hard to miss and let's reiterate that it's always a great start to an epic Saturday night.
Tell me what are your favorite places to eat in London!