getaway in time
I think every European adventure starts with the same little story of finding my way from the airport or train station to the hotel via shanty streets and underground tunnels. There is also always that awkward exchange of eye contact or even a smile with a stranger you're sharing the handrail with. This time around, my mum had joined me, so all I did was take pictures as she got more and more excited to jump on a train that was surely there to take us to the middle of the city. The city that she has only pictured and seen through all the visual moments I shared with her on previous trips to Paris.
We inched closer and closer to Le Marais, the area of Paris that boasts creativity, beauty and streets lined with cafes and corner restaurants run by families. The windows invite you into galleries or speciality shops and with the casual "bonsoir" you're part of the community.
And the moment we came out of the station at Hotel du Ville, we were greeted by Rue du Rivoli, which I know truly well from my previous trip in Paris. The only issue was that Le Marais isn't an area I know all too well, but I was excited to explore. We grabbed our bags and walked past cafes with people parked outside with their champagnes and aperols taking in the very warm Sunday sunny weather. Down the street, around the corner, there was a little sign that tipped us off that Hotel Bourg Tibourg is the very place we reached. The doorman's swift greet and reaction to open the door was just the initial steps towards walking into a time capsule.
"It's a small space. I thought it would be interesting to show that small can become grand." -Jacques Garcia
Walking in through the foyer and into the lobby, where all the noise had completely dissolved from the buzzing streets, we came upon an ornate room that begged us to explore. And soon after check-in we were in our rooms where we sat as two pearl earrings encased in a jewelry box. Each piece, material and pattern so meticulously chosen pulling off ultimate luxury.
My snap-happy fingers were excited to capture each angle of the room, and though humble in size, it brought a rather significant impression. A balcony with typical Parisian rooftop views, Costes beauty products, fringed lamp shades, large deep bathtubs and mosaic and black granite-it was all so charming and felt like I was in the depths of a literary and filmic action in 1920s Paris and only made possible by Jacques Garcia.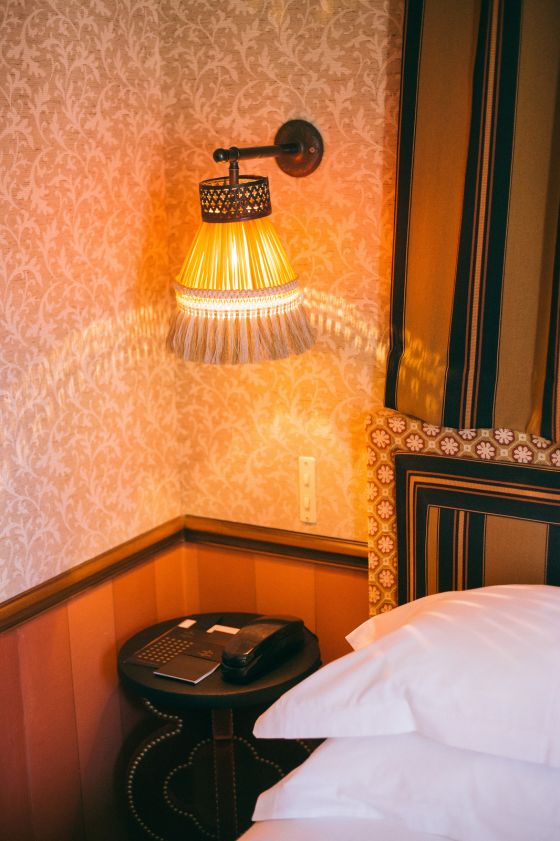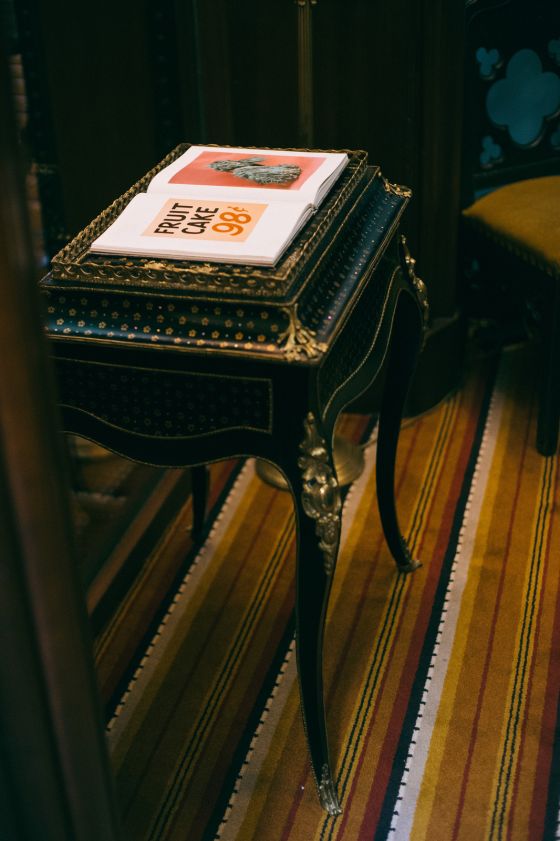 enchantment in the heart of the city
We headed downstairs before catching the evening sun near the Seine and decided to take a little break from it all. We came upon an oasis around the corner from the lobby. Initially invited by the sounds of a water fountain, a few lights and lots of plants. There was a table and a few chairs that gathered around a vase of gorgeous pale pink roses, my favorite as you may know. It felt secluded and just the thing to see when you're caught up in the evolving, energetic and vibrant world right outside the main doors. It was the perfect place to enjoy a glass of champagne as we commence our trip.
We spent the first morning lying in and woken up naturally by the spring's sun tickling the rooftops as it inched closer to us. Ordered room service, drank coffee on the balcony, ate croissants in bed and enjoyed the berries as we casually got ready to explore each and every corner we can grasp. Luckily, everything was just steps away from the doors of Hotel Bourg Tibourg that we didn't have to meander far and could just saunter from one location to the next as we finally neared the Eiffel Tower.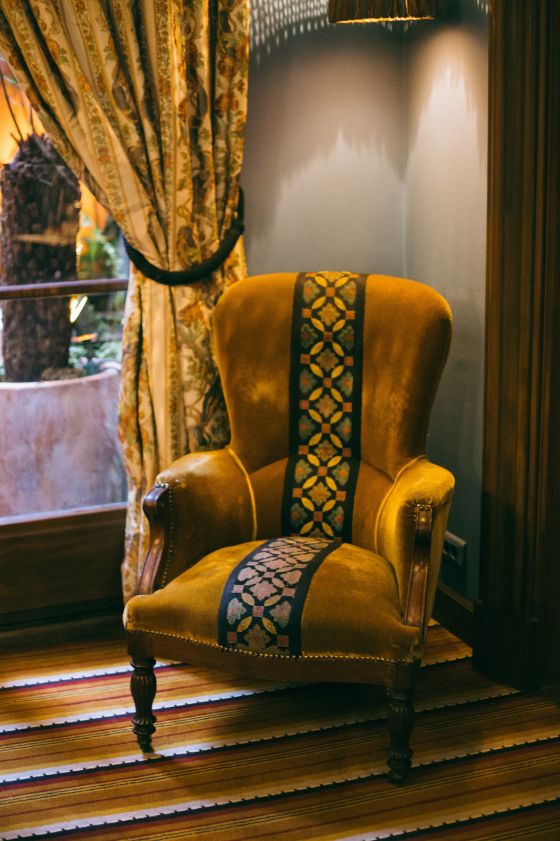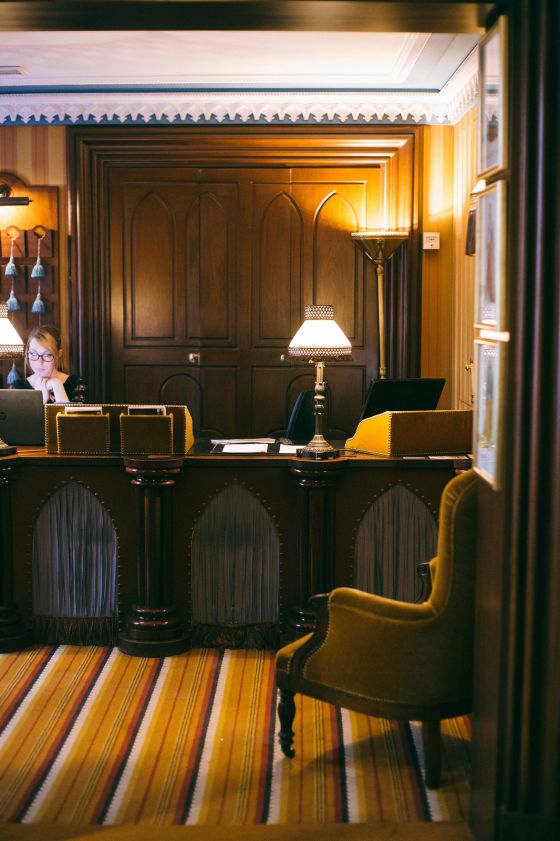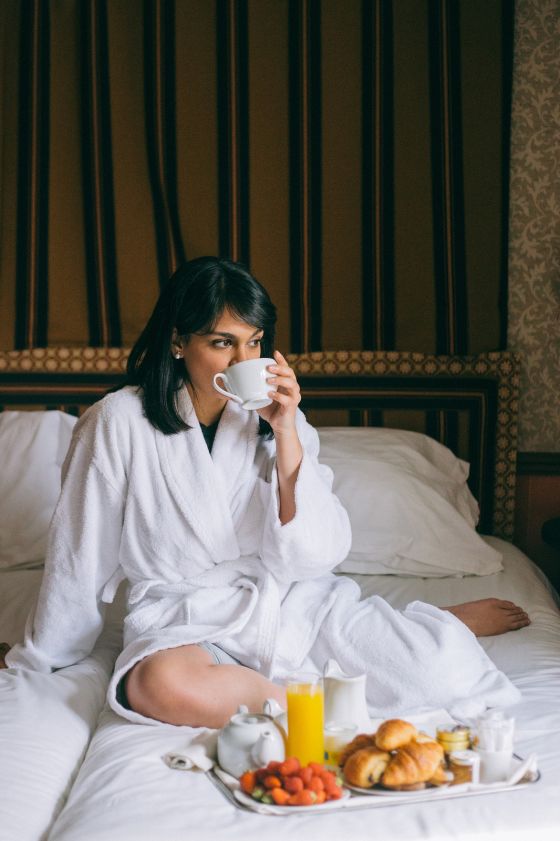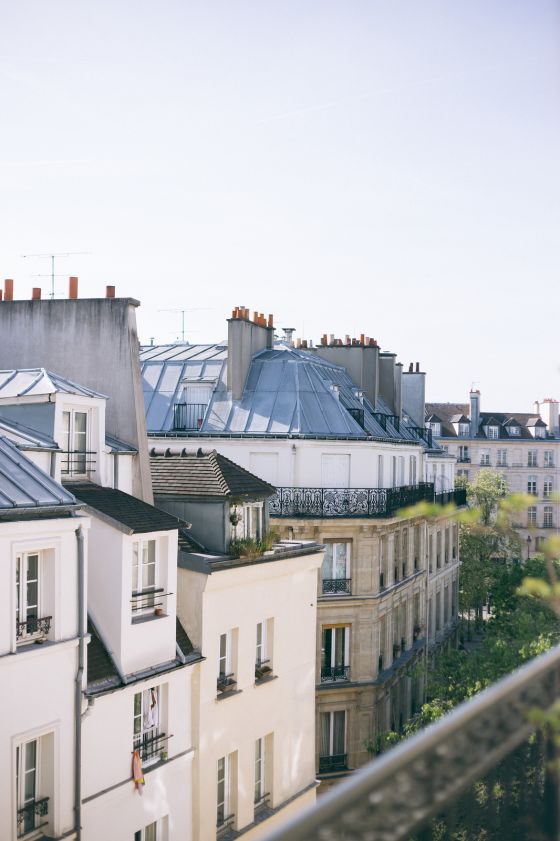 Our stay for the second night was topped off with breakfast in the nook downstairs. We made our way to the basement and to our utter surprise we saw a gorgeous Viollet Le Duc chandelier that sat so ornate among the confines of a wall that were adorned with carpets and accompanied with leisurely chairs and tables all ready to be served with pastries, juices and more.
It was difficult leaving Hotel Bourg Tibourg, the majestic ambiance that captivates you at your very first breath makes it an extraordinary experience and one that you will never be able to fully forget.