What I Wore
dress c/o BAUKJEN sandals TORY BURCH
Use the code CHEVRONS20 to get a 20% discount on any full price item from the Baukjen AW18 collection. This offer is not valid in conjunction with any other Baukjen offer, internet offer or delivery offer unless specifically stated. Outlet, Sale items and Gift vouchers are excluded from the offer. All orders are subject to acceptance under Baukjen's promotional terms and conditions.
It wasn't until our second full day (or third day overall) to let it really sink in that I was meandering the winding streets of Lake Como. The lake, shaped like a wishbone, is speckled with villages each with its own personalities. Some have terra-cotta roofs the other has pastel-lined homes… the list continues. It's rather unexpected, really, but if you're looking for a unique destination within Europe, you have to add Italy's Lake Como on the list!
So you're wondering exactly why visit Italy's Lake Como? Here's are five reason why + a full breakdown of my second full day in the region…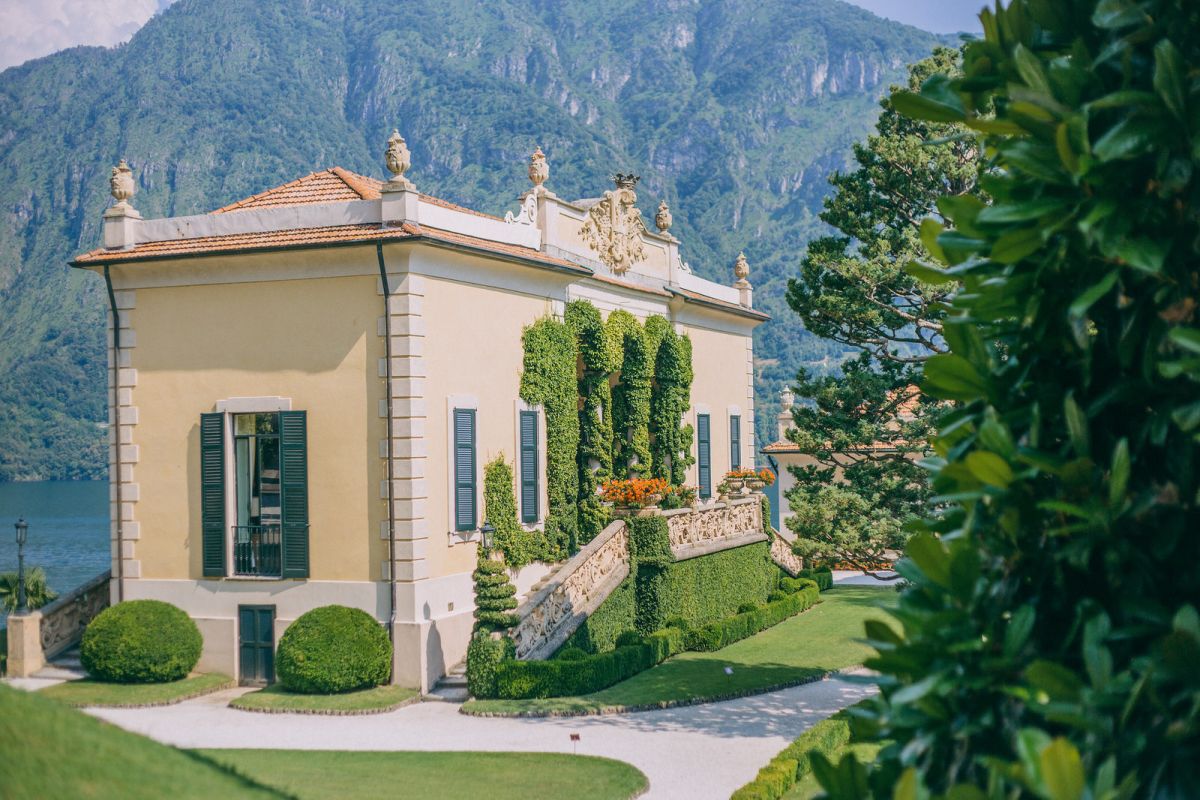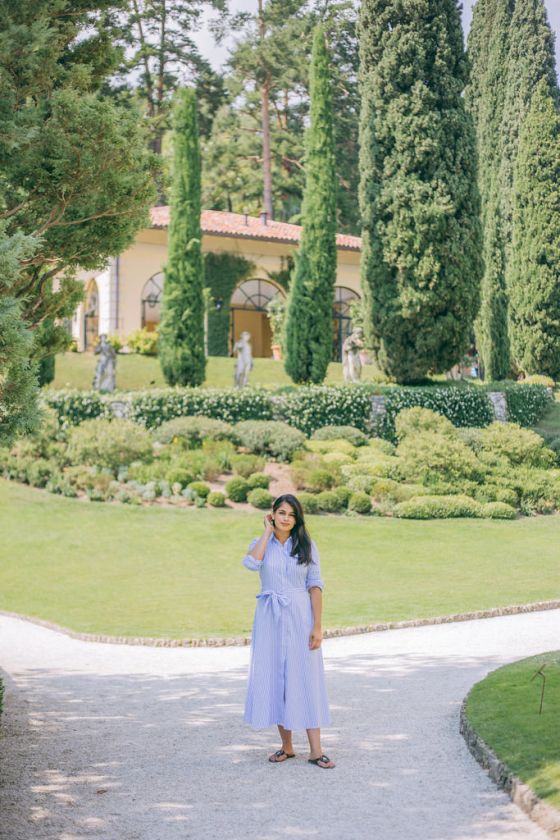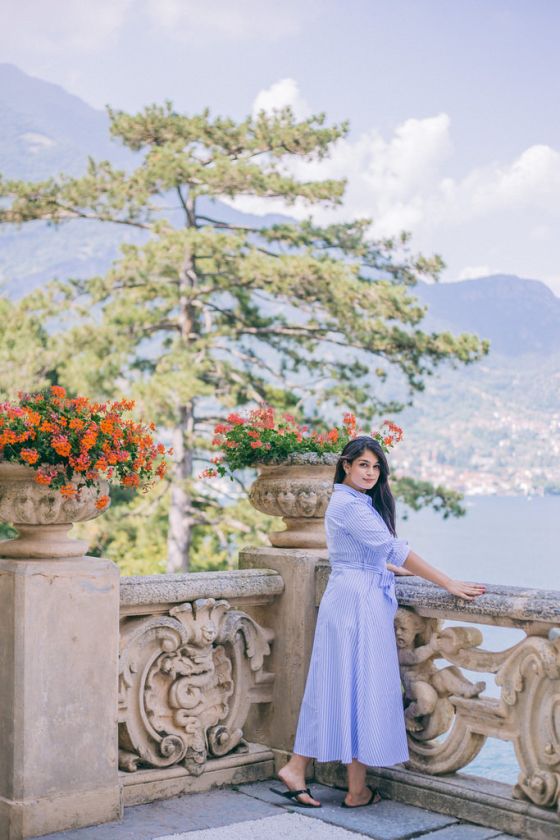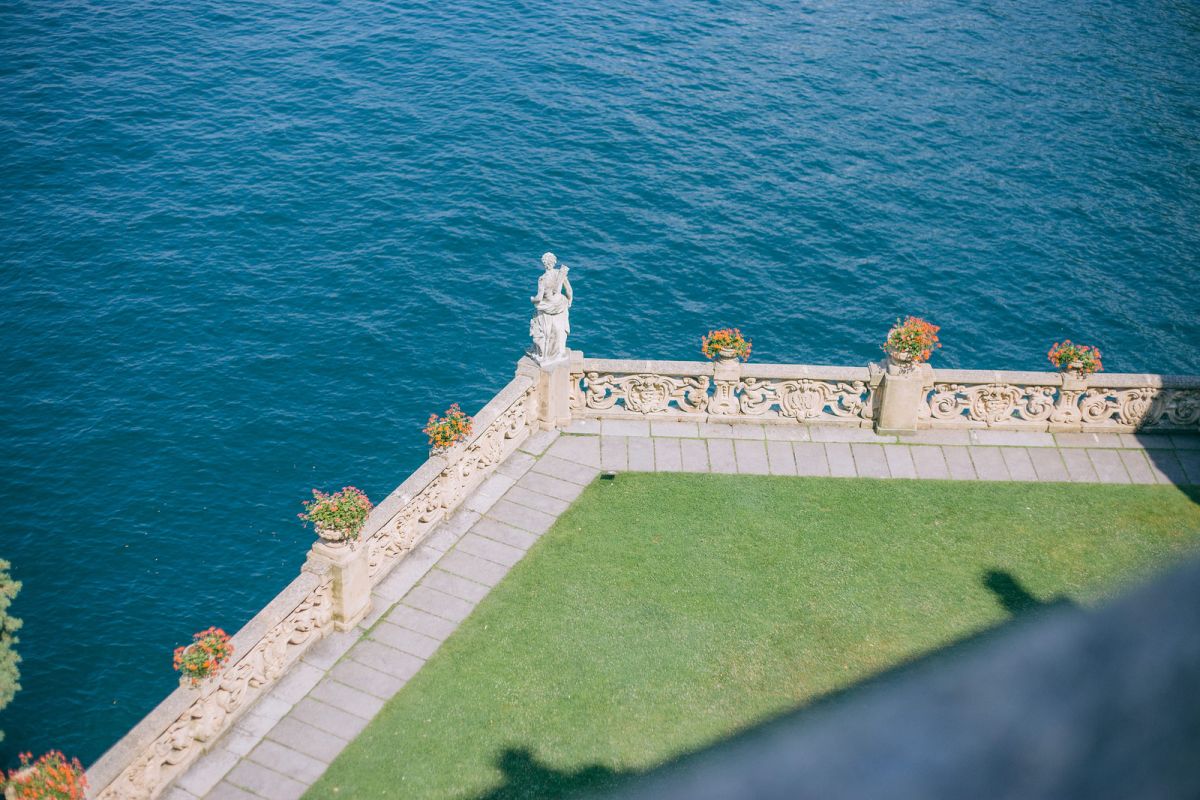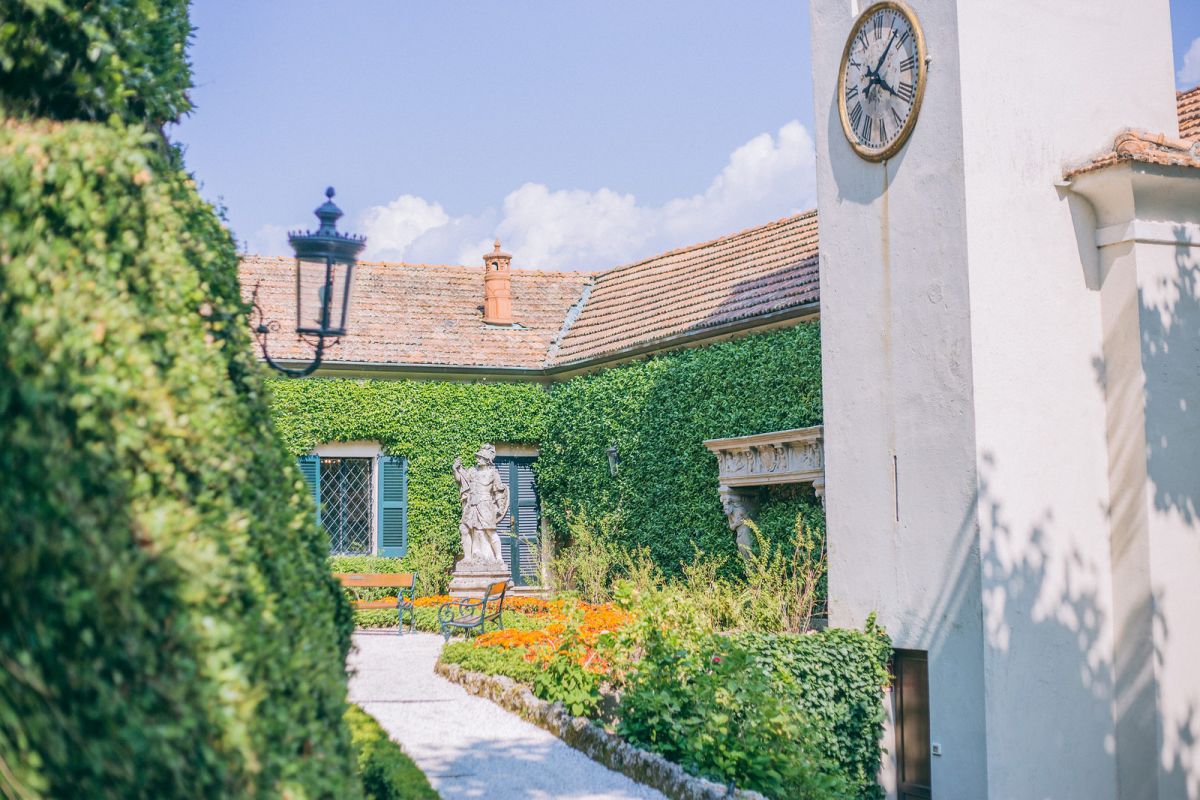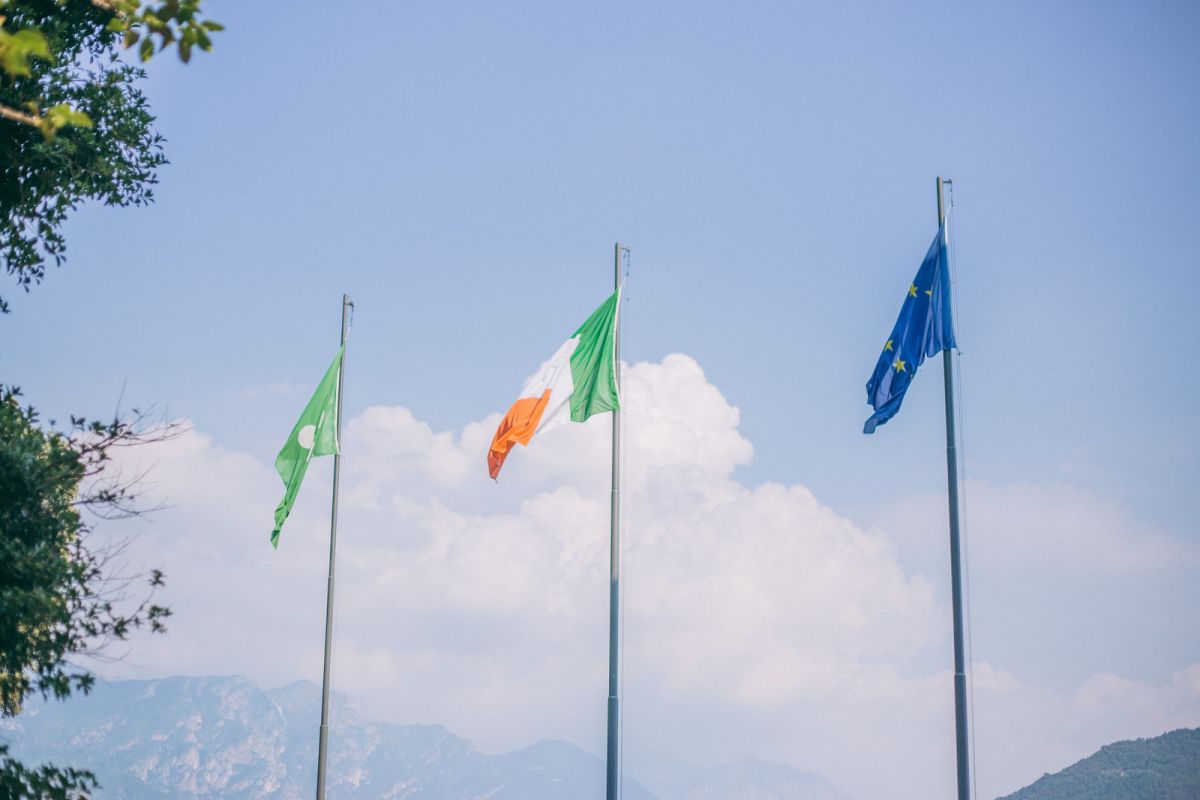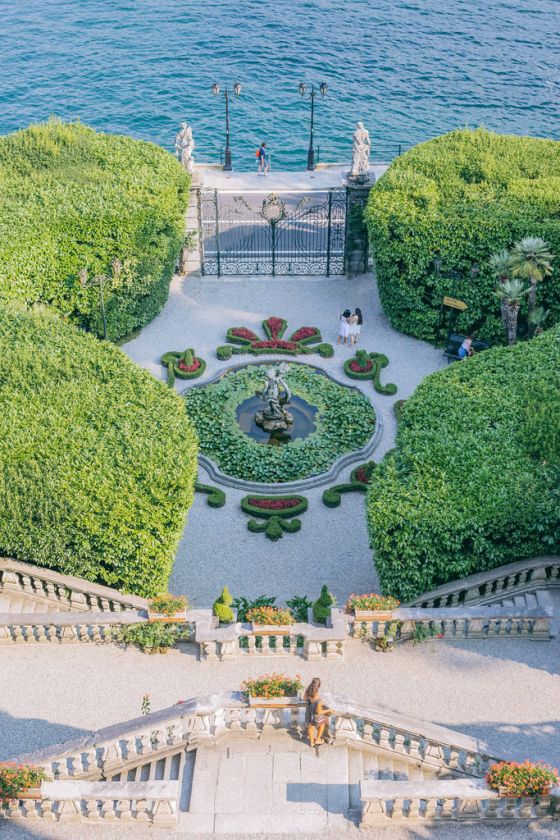 Villas
There are no real monuments of landmarks in Lake Como and I think that's why it's so drastically different from a city break. Cities boast their history, armory and greatness—but places like Lake Como, you get to really immerse yourself into the daily life of the Italian people.
The villas, nestled in and between villages, often serve as a time machine to someone's life at some point in time. We decided to spend our second day in Lenno and Tremezzo to go villa snooping. First the Villa del Balbianello as it was the place that everyone on every website suggested. The villa was covered in vines and showed off beautiful views of the lake that glistened in the high afternoon sun.
The second villa, and possibly my favorite, was the 17th century Villa Carlotta. It sits right off the main road just less than a 10 minute drive from Villa del Balbianello. It has over 70,000 square feet of gardens and museum that are covered in sculptures, murals and exotic flowers. It was one that truly felt like an authentic Italian experience, compared to the others.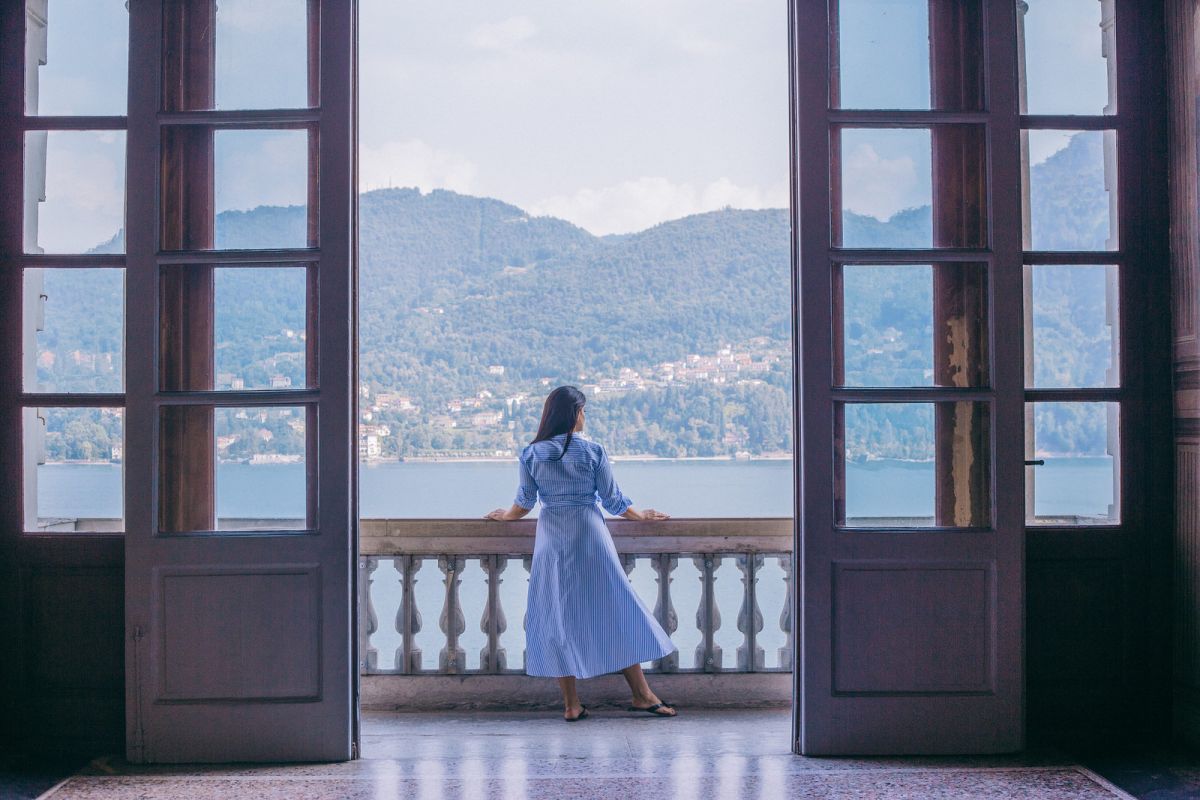 Nature
Going on a city break, for me, doesn't seem as enticing now that I've done Lake Como. Going from one urban setting to the next did not seem like a true escape. When I think of a holiday, I think about truly escaping your norm, and Lake Como provides that with its natural setting.
If you're a city dweller, you will appreciate the views, the greens, the faint sounds of birds and buzzing of insects. It's all about nature and nature truly slows things down and forces you to embrace the little bits.
Activities for Everyone
I was expecting only older people when we were getting into Lake Como. I mean, we did see our fair share of them, but surprisingly we ended up seeing quite a bit of the younger generation. There were families, older couples, couples celebrating a wedding anniversary—all sorts of age range.
With that, you notice that there were people who visit often. We saw Italians who vacation often to the lake and we also saw couples looking for a quite romantic holiday. There are activities for everyone. Each village has multiple harbor spots to go swimming, there are romantic spots and wine tasting opportunities, you can go for long drives with scenic views, many hikes and guided walking tours available, and it's a paradise for foodies as many restaurants practice farm-to-table.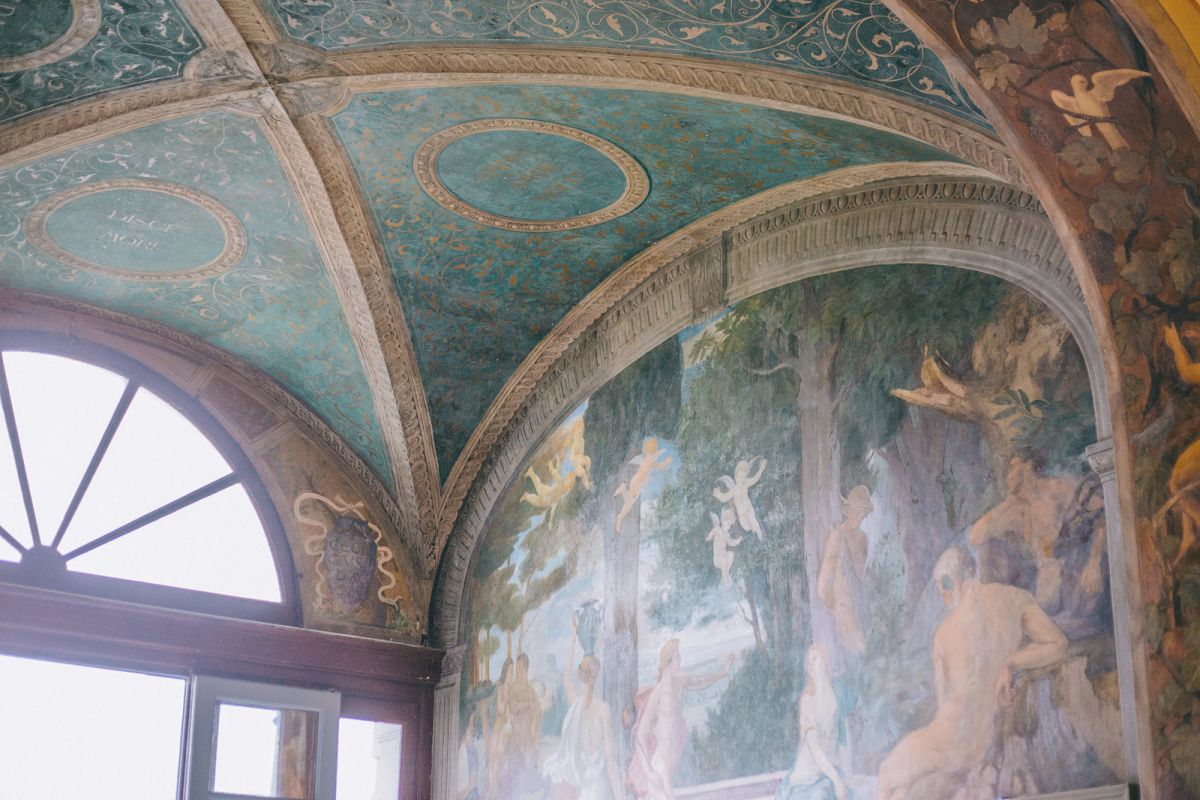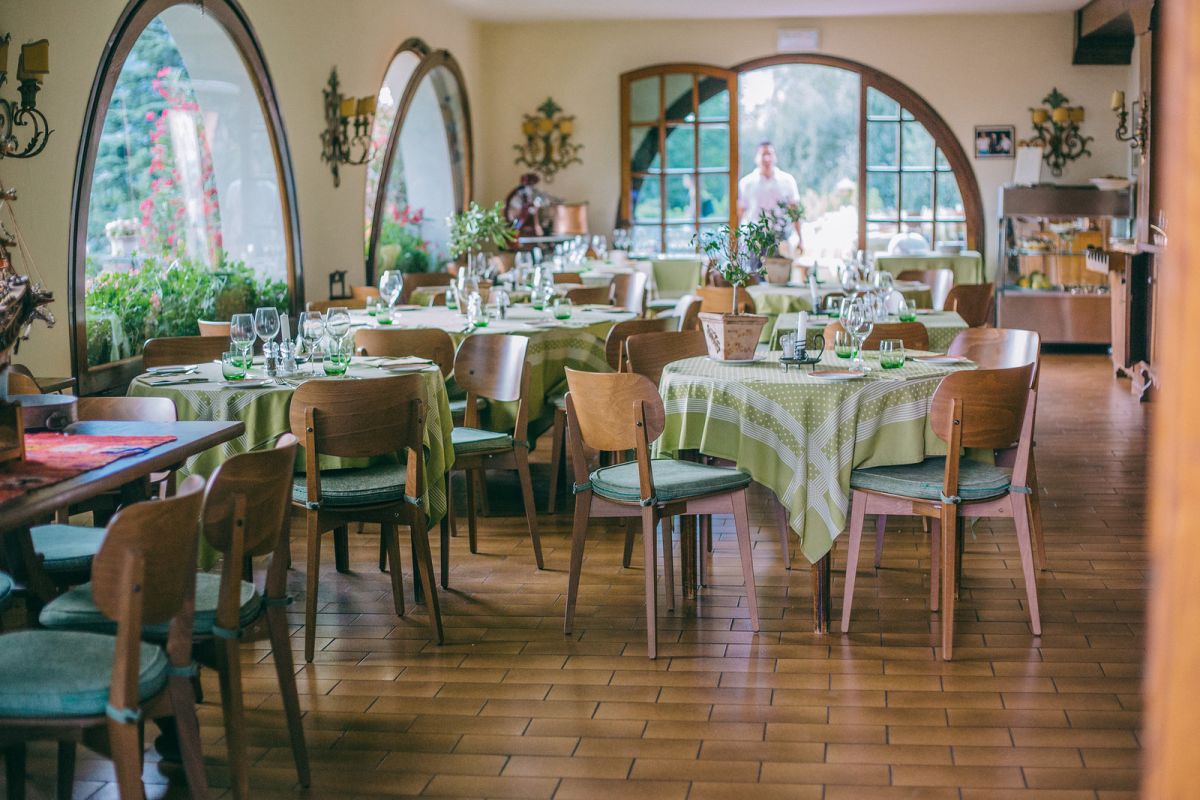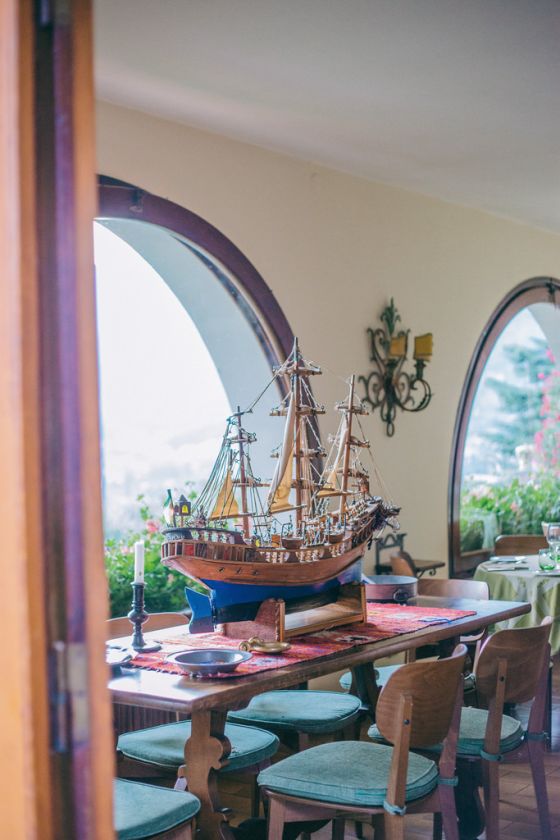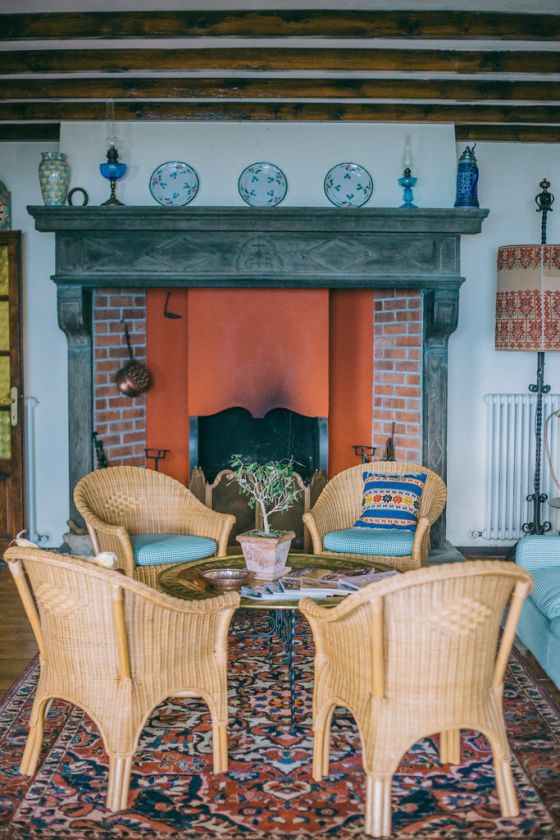 Food
And speaking of food, the second day we went to Al Veluu. If you had to make a reason to visit Lake Como, make it this restaurant. This family run restaurant sits above a hill that has a gorgeous view of the lake, villages and it's very own farm. Everything from the fruit in the bellini to the dessert are either locally sourced from the lake area or grown in its very own restaurant.
It was easiest the best dining experience I had on the trip and in Lake Como overall. We were seated at the best table in the house just between the lemon trees and the view of the lake topped with a sunset. As it got dark, lights started to flicker up at the neighboring villages were preparing for the evening.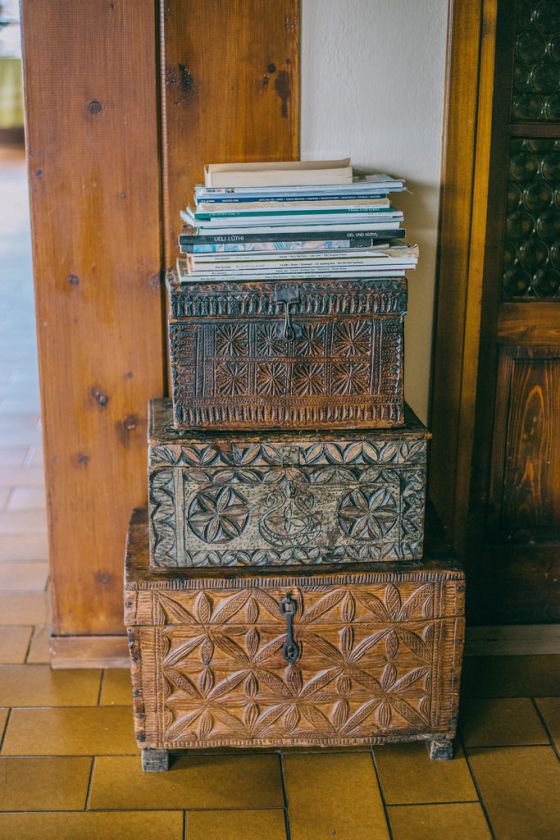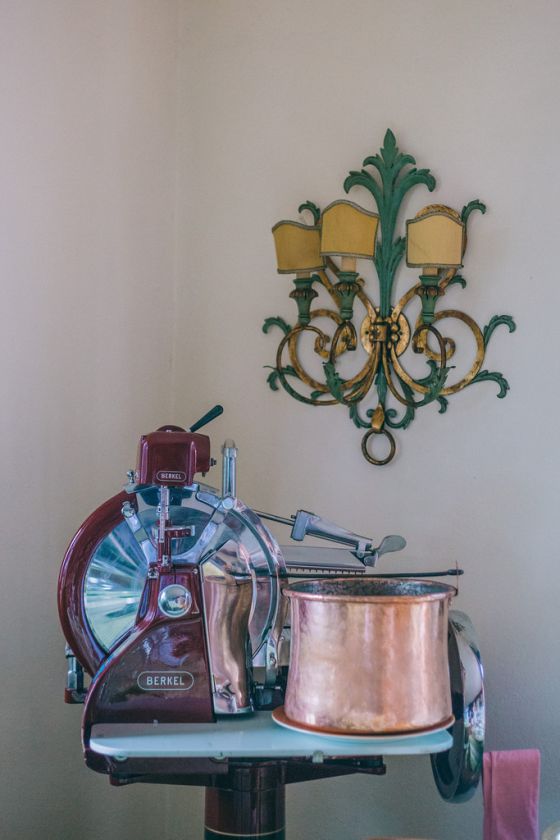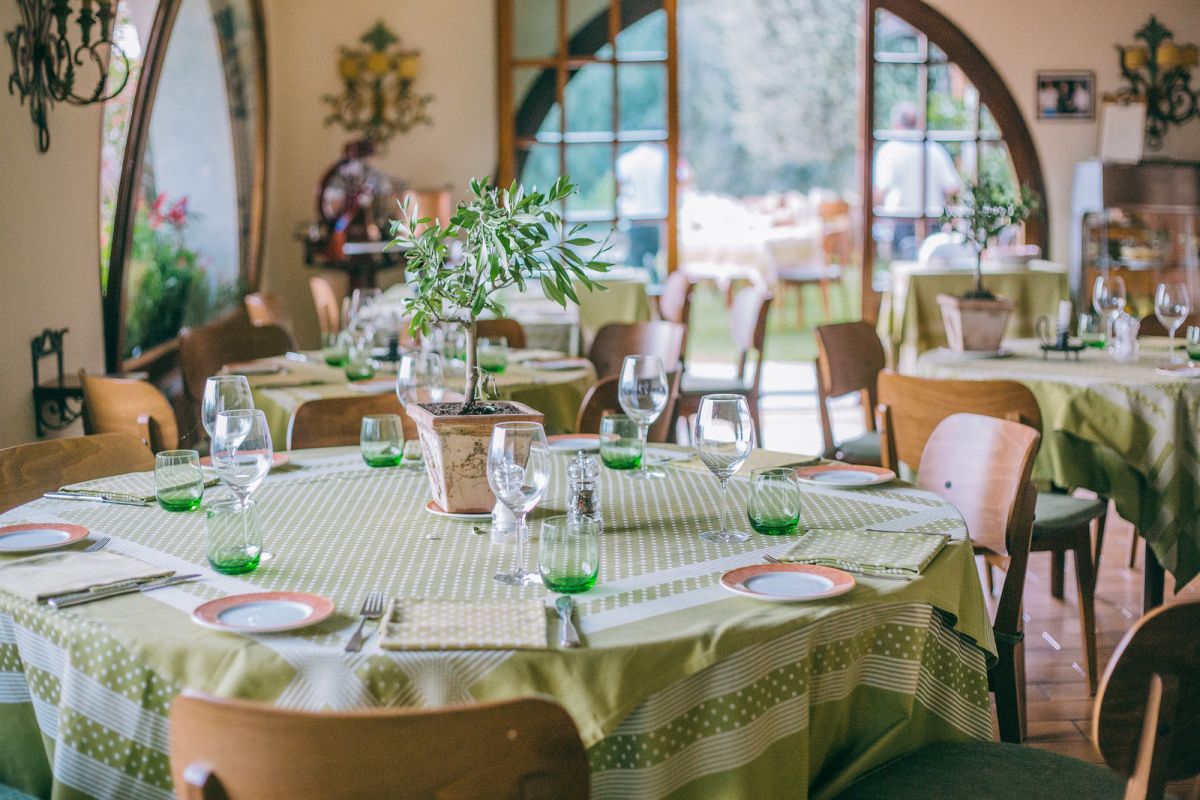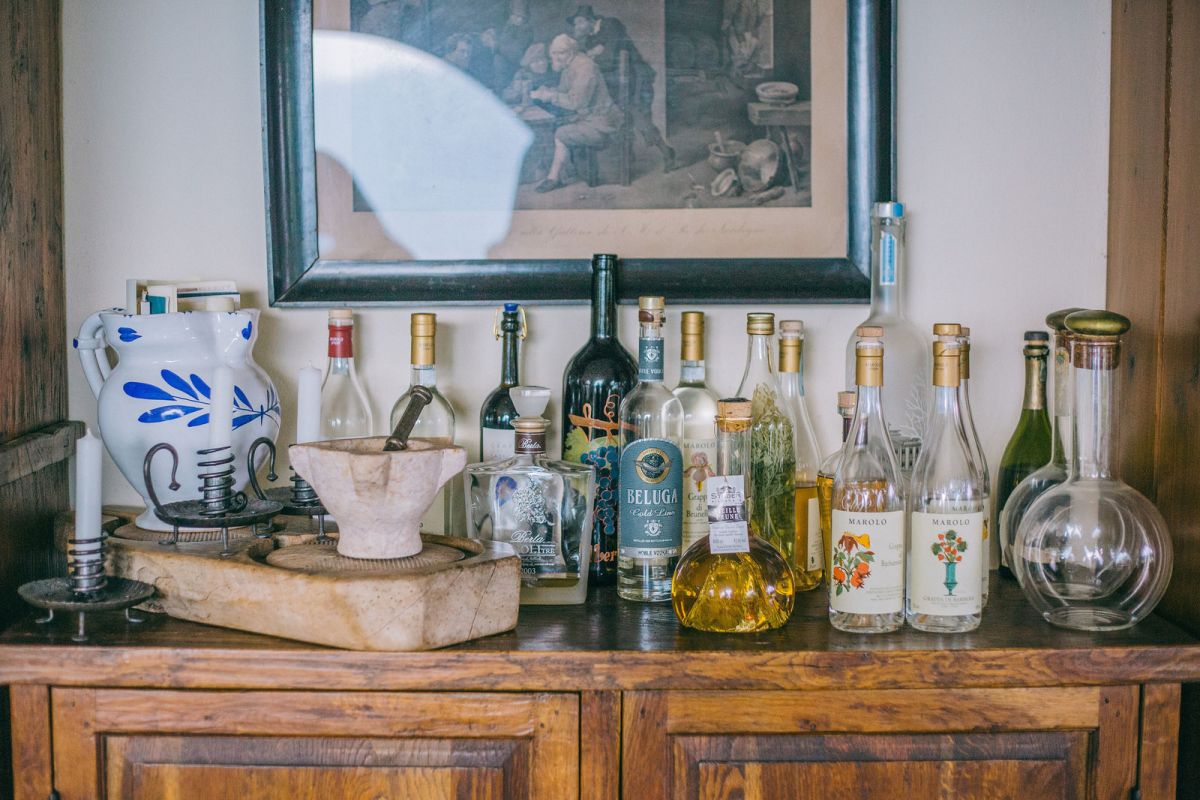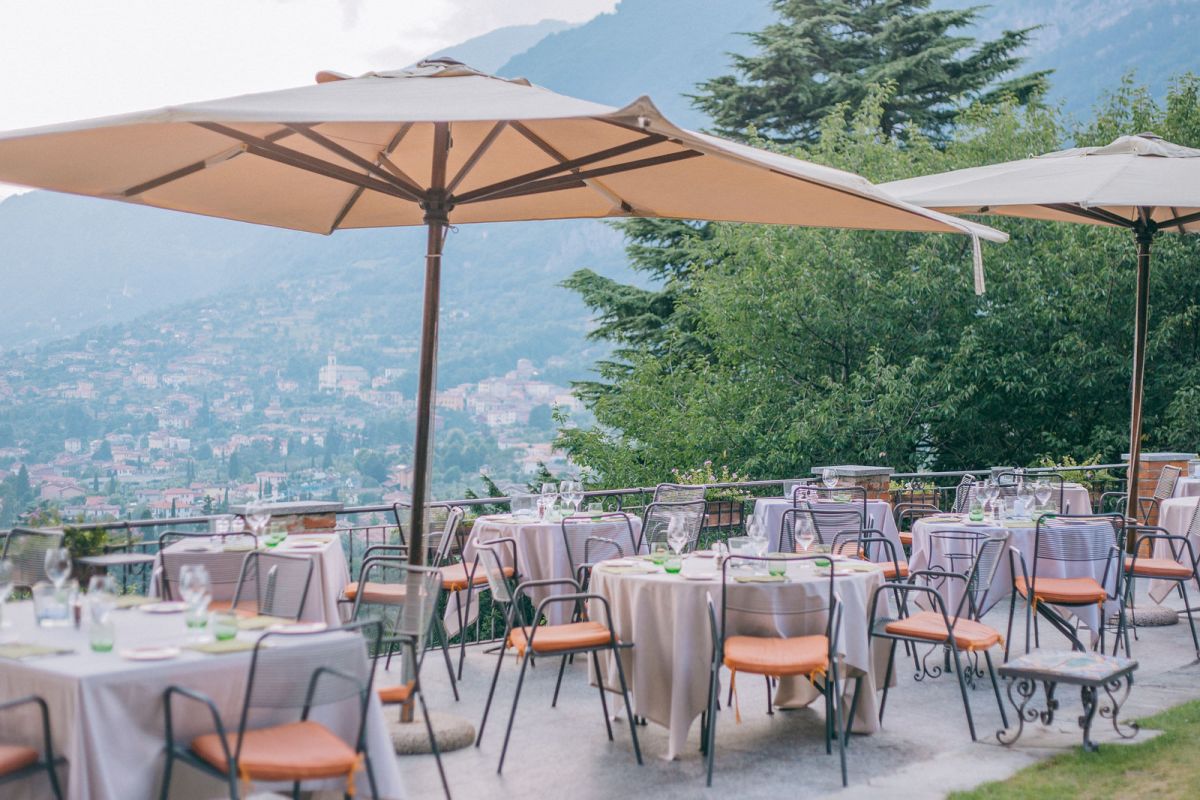 We went for the daily specials menu, a four course menu that serves a starter, pasta, meat dish and dessert. We had an aperol spritz to get situated and nestled in. The starter came, a zucchini blossom stuffed with local softer cheese that was quickly pan fried. I added a dollop of olive oil and went about it lovingly finishing up my spritz.
We were then served a nice fruit, dry white wine. Delicate enough to enjoy on its own, but cloudy enough to take us into multiple courses. The next was the pasta dish that was made with a homegrown tomato compote and speck. A bit smokey for the meat, but refreshing all around as the citrus truly trusted the wine. The third course was the stuffed rump steak with cheese and rosemary topped off with rock salt. this was beautiful and delicate and melted in the mouth. The grill that sits just as you enter the patio is where all the meat is made so perfectly. Everything is done right in front of you, so you know there are no gimmicks.
Finally, the dessert, the course I'm always anticipating—tiramisu. It was light, delicate, gentle and fluffy. Topped off with fresh berries, it was the way to end the evening. Al Veluu is easily one of the best restaurants in Lake Como.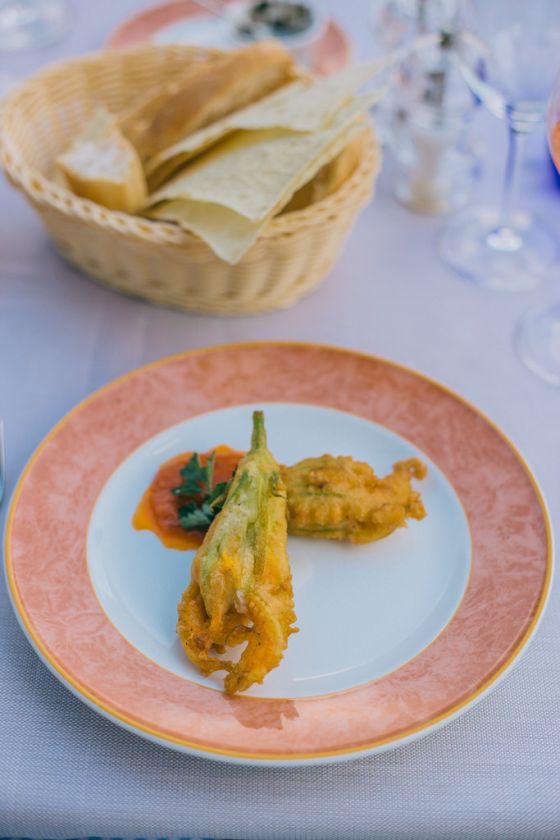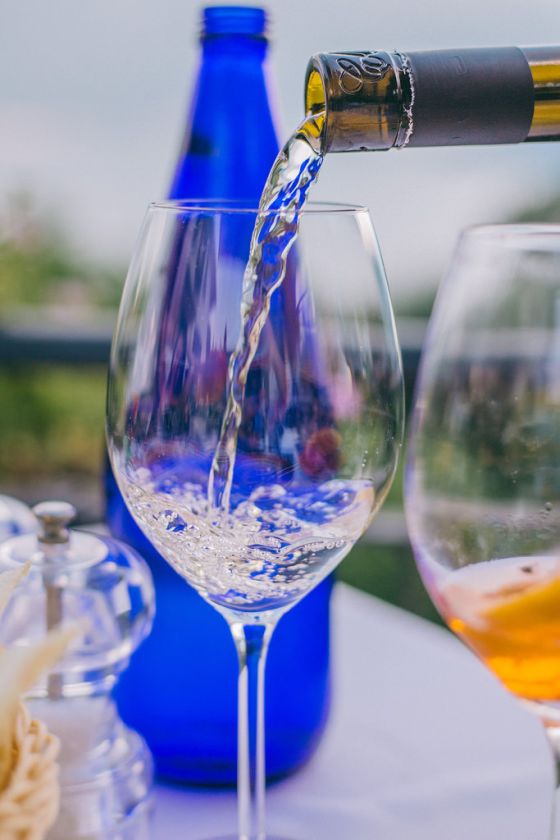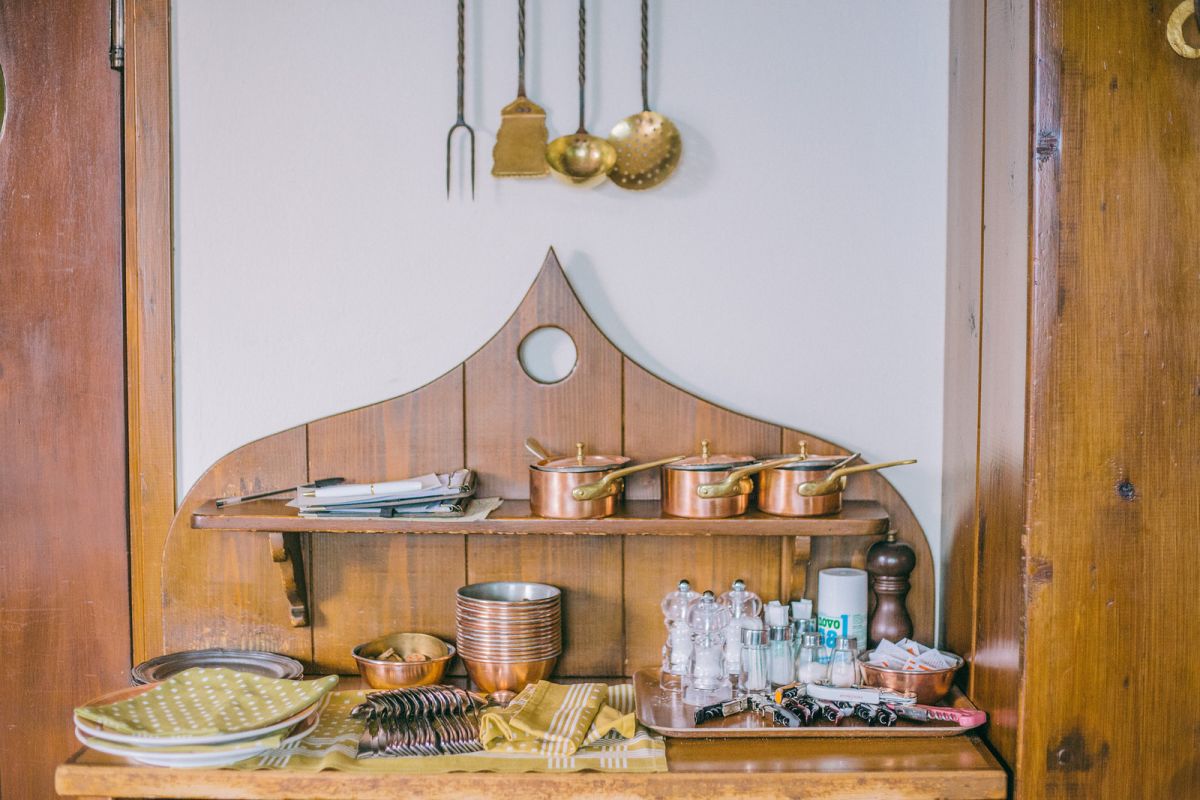 Quiet Holiday
And like most holidays as I'm used to in the 20s surround the idea of drinking, clubbing and rooftop lounge hunting—but honestly, I find that a bit of a bore. Try to embrace activities, energies and nuances that are different from what you do at home. Lake Como was quiet, basically shut down at 10pm, and it gave the perfect reason to pour yourself a digestif and enjoy your company and/or a good book.
Honestly, I was completely surprised by how different Italy's Lake Como was from my other holidays. A proper little escape full of surprises and so much to do. It was a luxurious experience without breaking the bank.