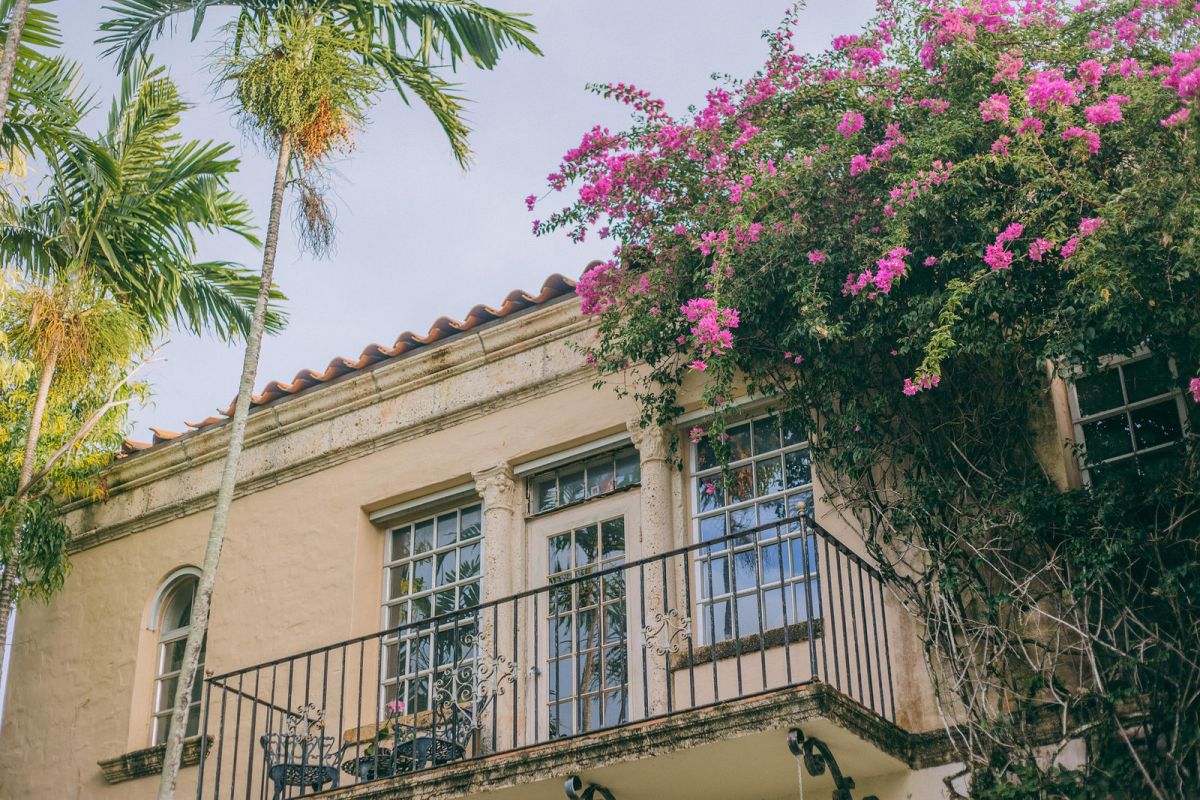 I've now been back for 3 days and after a full first few days back in London, I'm finally finding the time to sit down and just do my own thing. Even though I spent 3 weeks back home, it doesn't feel like I actually was there and that should give you a better understanding of how my visit was… too fast.
I had plans to just sit at home and read (about 4 books that I had taken with me) whilst intermittently napping. I did a little bit of that, but I quickly noticed I wasn't really finding the time to get quality moments with each member of my family. So we decided to book a little staycation just outside of Orlando to Palm Beach.
With many US-bloggers making frequent trips to Palm Beach, I knew there was something that took them there. I wasn't quite sure of the charm really as most of these bloggers focus more on their outfits and locations, but I didn't mind one of those sort of trips. Looking at a map, it seemed possible to tour Palm Beach in a day, but we decided to stay a weekend. I'm glad we did. We would wake up early and get in a long walk next to the ocean and then spend the very hot afternoon with each other reading, playing games or talking. Once the evening sun set, we went back out to explore some of the shops and enjoy a little happy hour.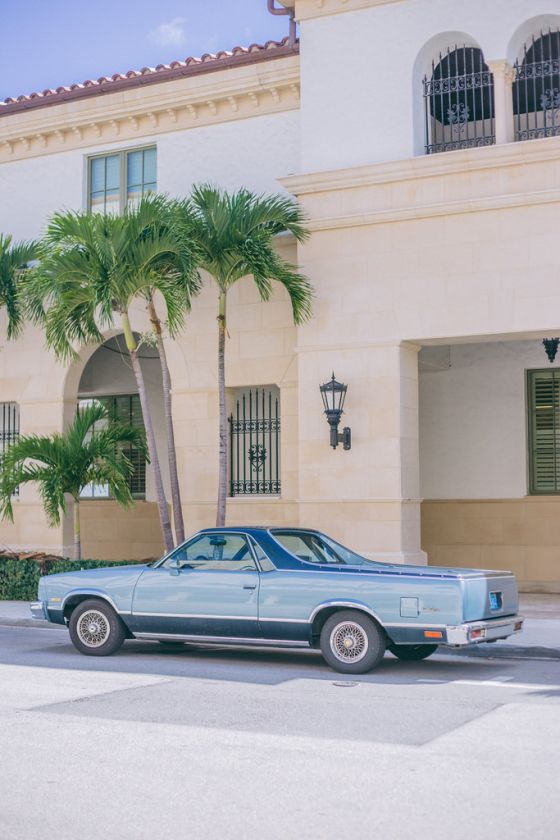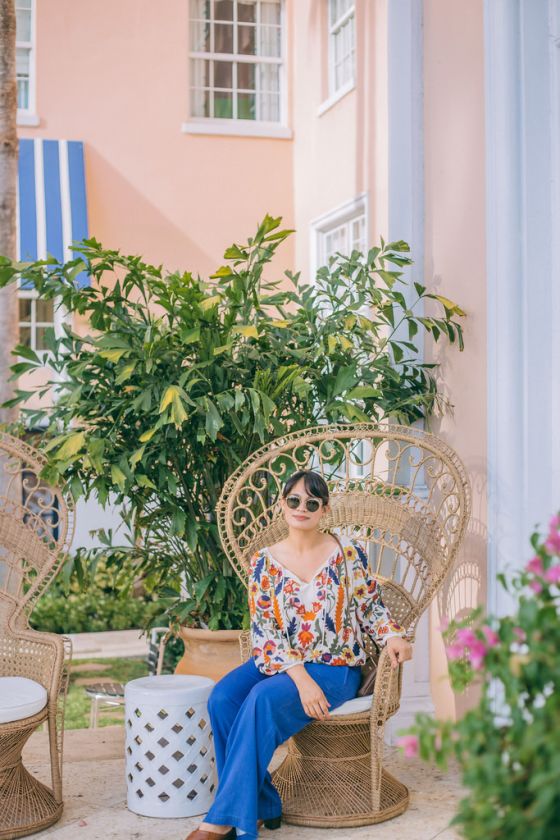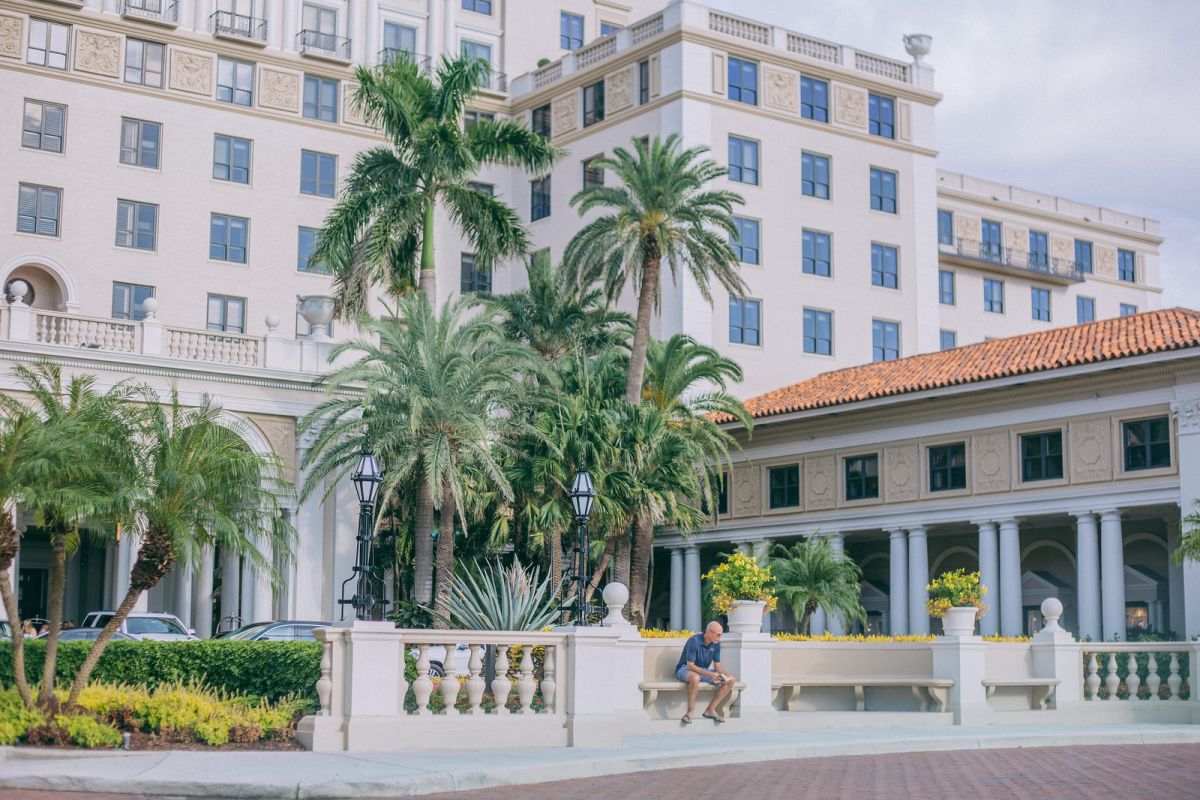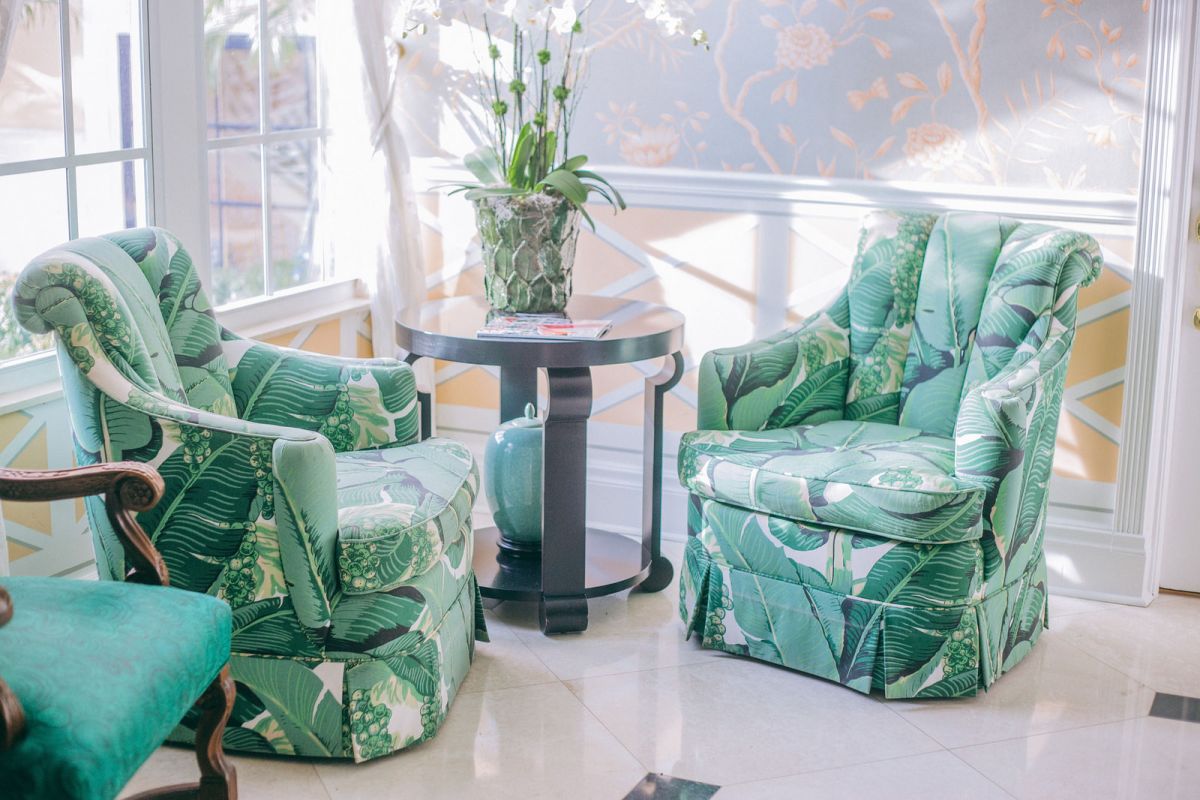 Where to Stay in Palm Beach
Palm Beach has an array of options for places to stay. There are many condos that are now being rented by their owners that may fit the bank if you're trying to save a bit. If you're looking for opulence and full-on luxury experience, I would recommend The Breakers. For a true Palm Beach experience from design to execution, you would have to stay at The Colony. Airbnbs are available in the surrounding neighborhoods of Palm Beach, which I would only suggest if you have a car.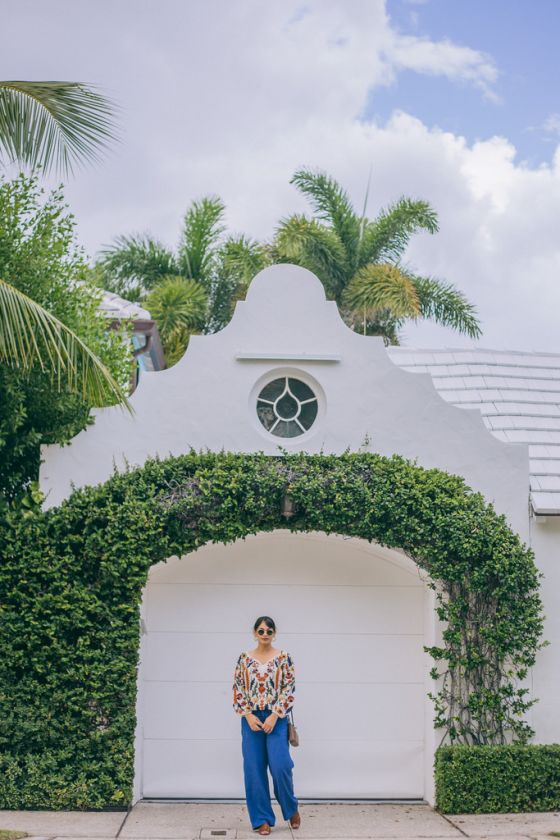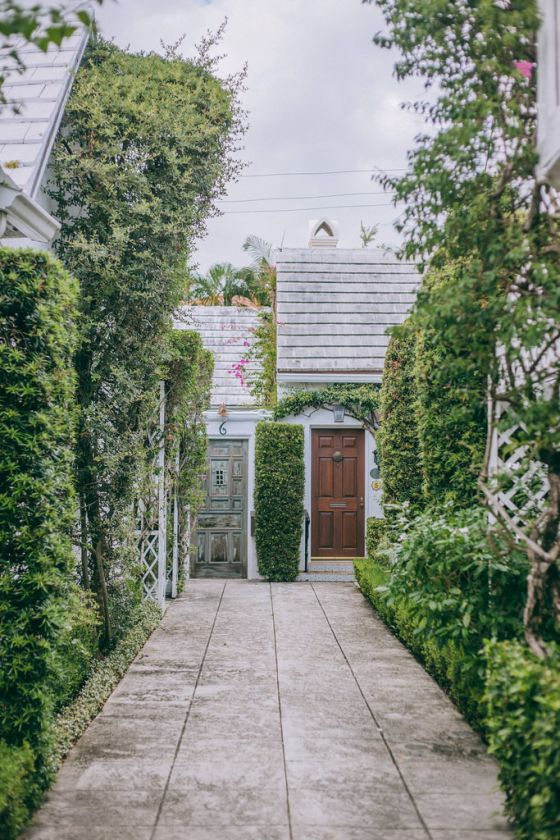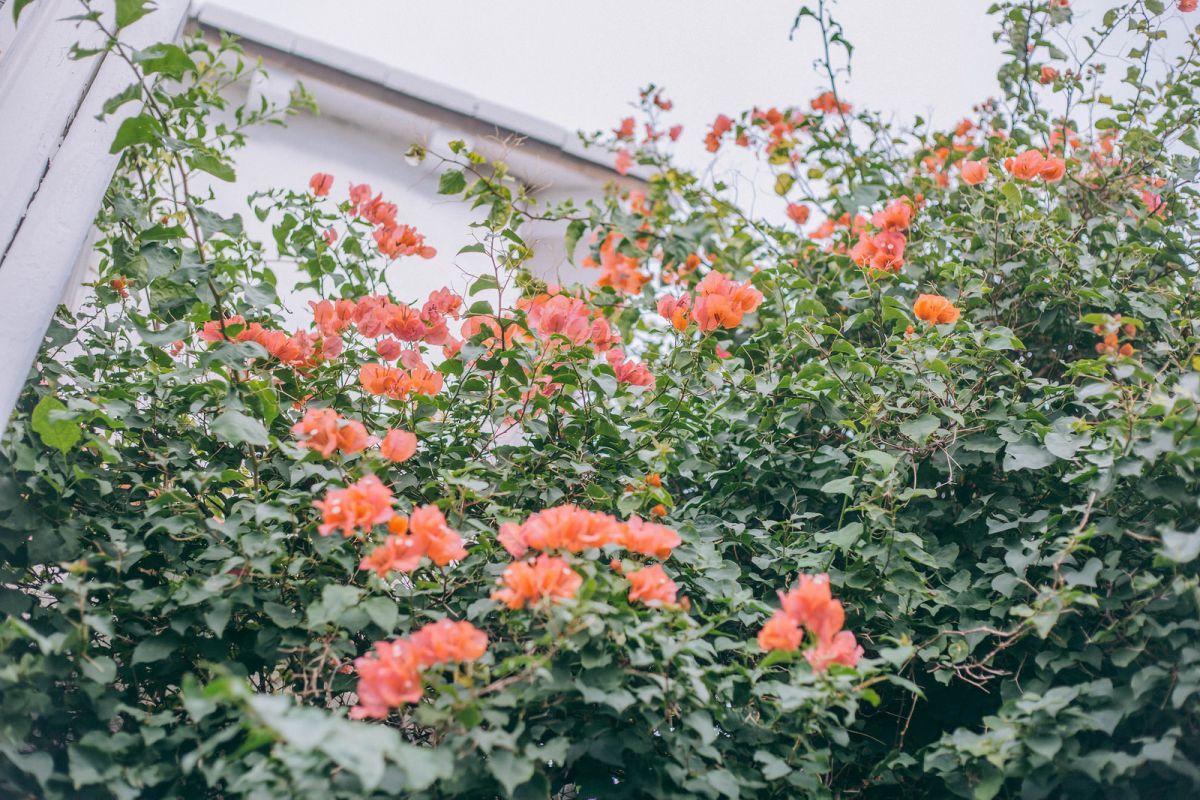 What To Do in Palm Beach
If you're looking for a proper packed weekend of adventuring, then I would recommend looking into hiring some beach activities. Palm Beach is definitely the place to go if you're looking for a relaxing holiday away from home. A place to go read and just enjoy the slow Florida island life. Here's a list of what we did:
Shopping on Worth Avenue
Everything from local designers to European ones, it's like a mini 5th Avenue, but lined with palm trees! I would definitely recommend visiting CJ Laing for your island-wear essentials and basket bags, Lindroth Design for their tableware, Stubbs and Wootton for their loafers and Kassatly for their gorgeous loungewear and pajamas.
Snooping on the Real Estate
If you've got a car, I would highly recommend going for a drive to see all the mansions. The designs are very much New England meets Italy and you will be more and more impressed every single time! Also, if you've made it to Worth Avenue, then I would recommend stopping by Major Alley for a little snoop of the most gorgeous little residential corner.
Royal Poinciana Plaza
We ended up barely staying here because none of us were too keen on shopping, but I would recommend it nonetheless. There is a lot of shopping there, but if you're just strolling, be sure to stop by Sant Ambroeus for a little coffee break! You won't regret it and the interiors are worth going for alone.
The Church of Bethesda-by-the-Sea
I know this is a bit random, but I would highly recommend walks through some of the churches and synagogues in Palm Beach. For some reason, there were so many of them, but they were extremely gorgeous. The Church of Bethesda-by-the-Sea was my favorite because it reminded me a lot of England.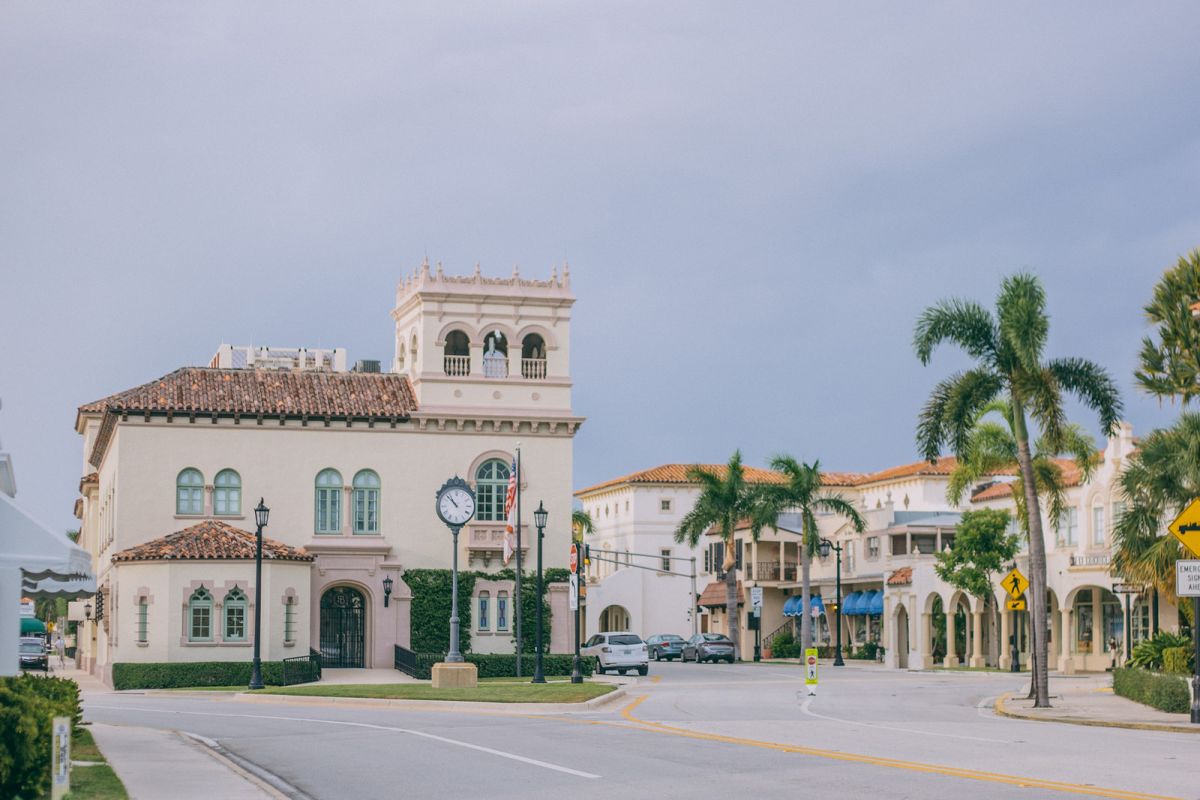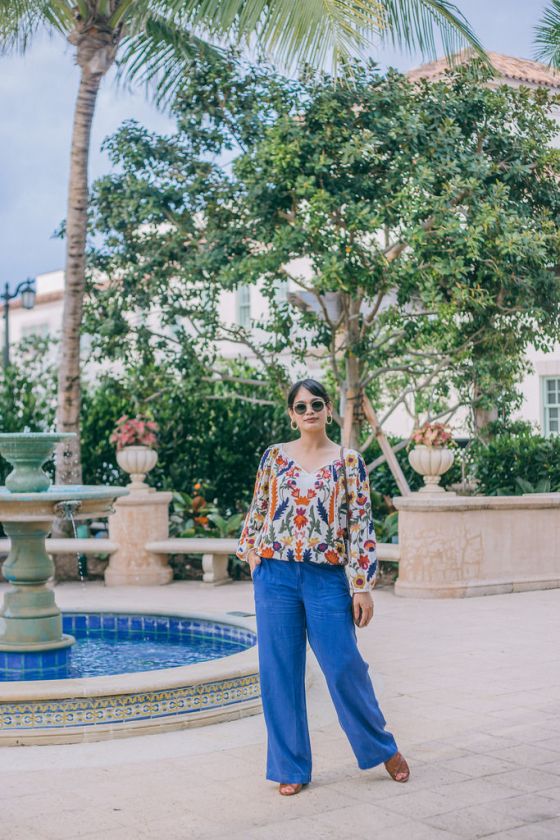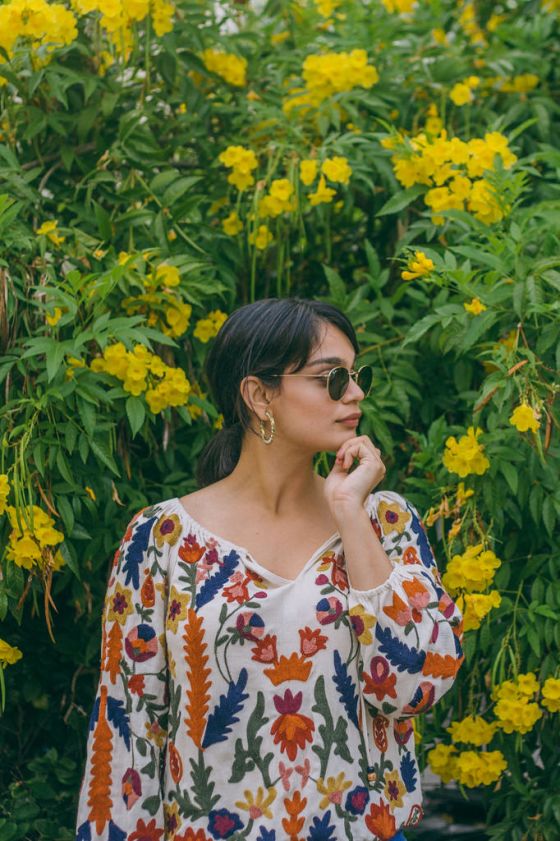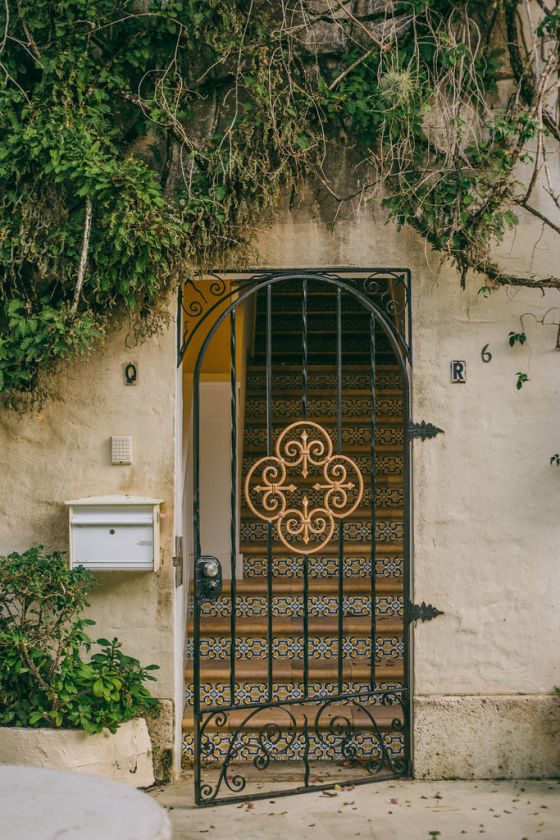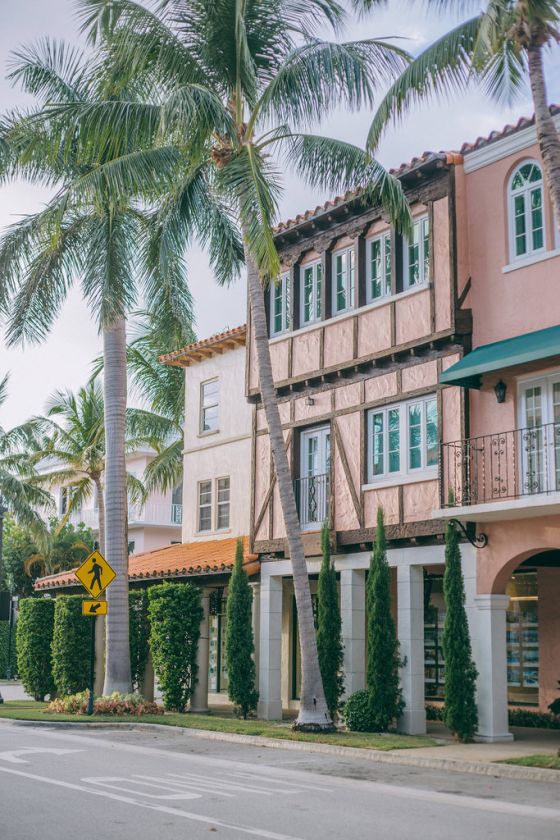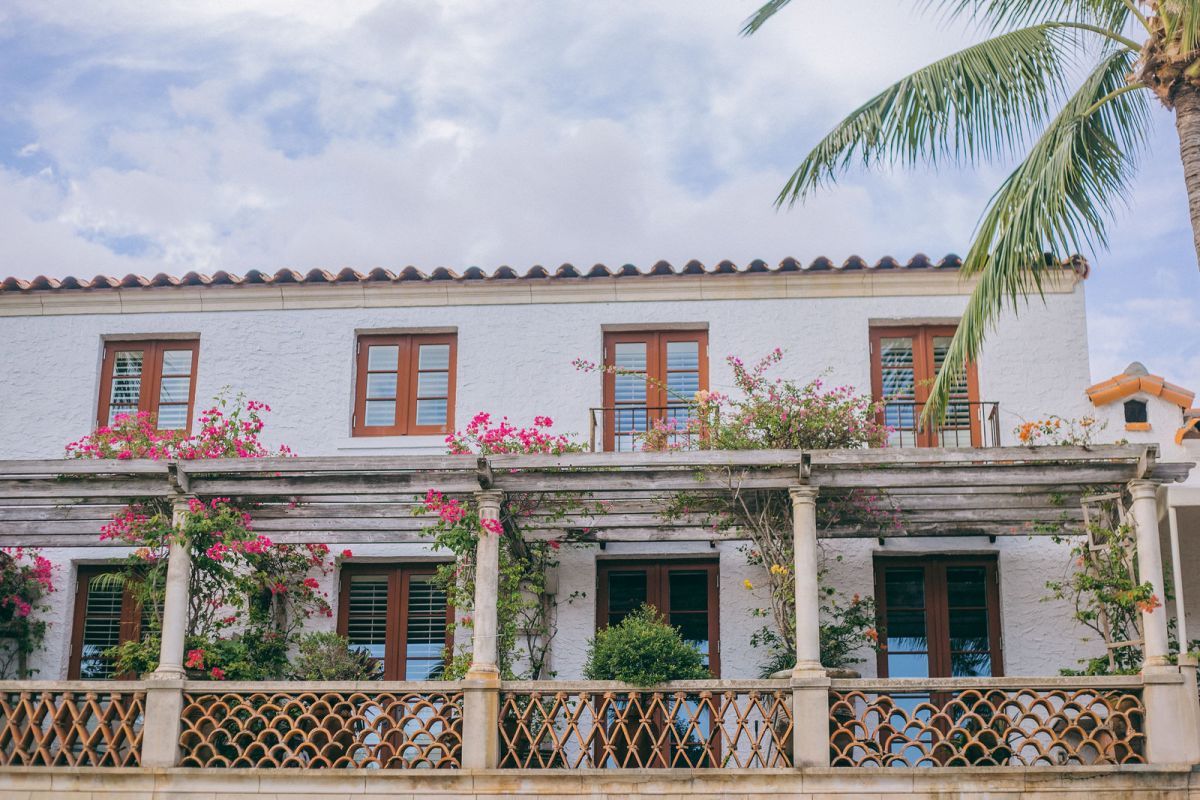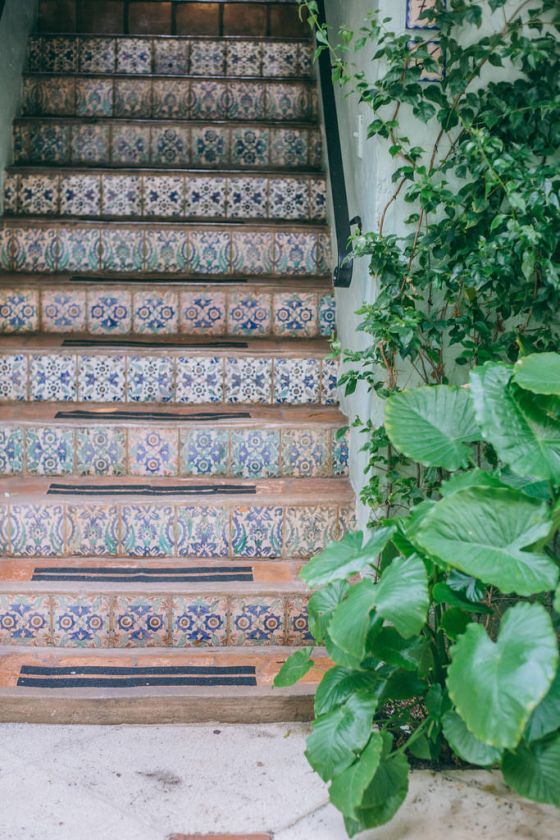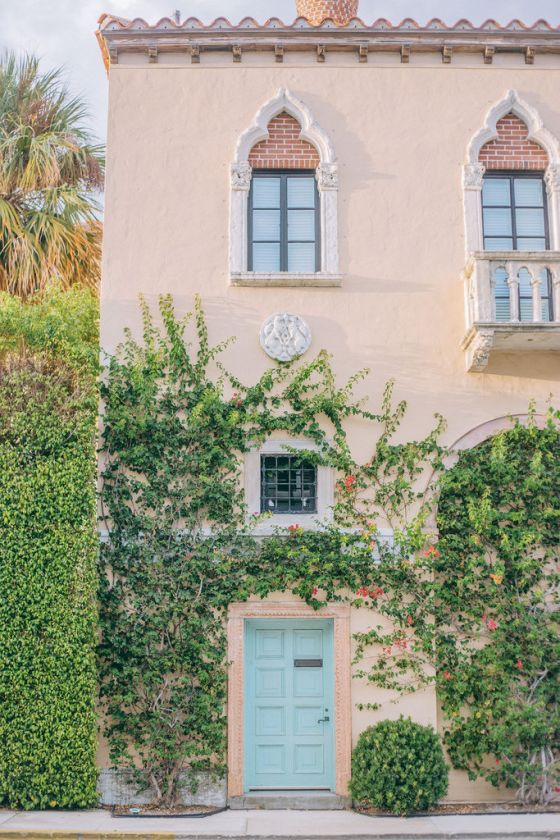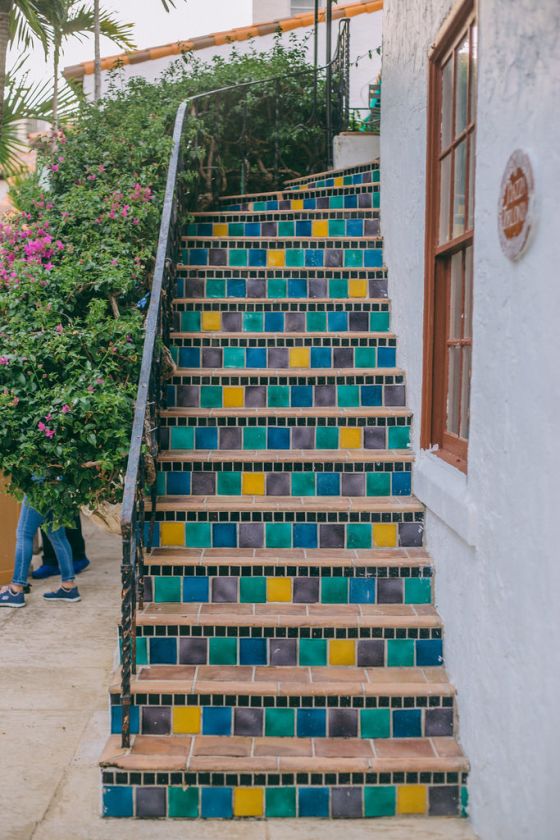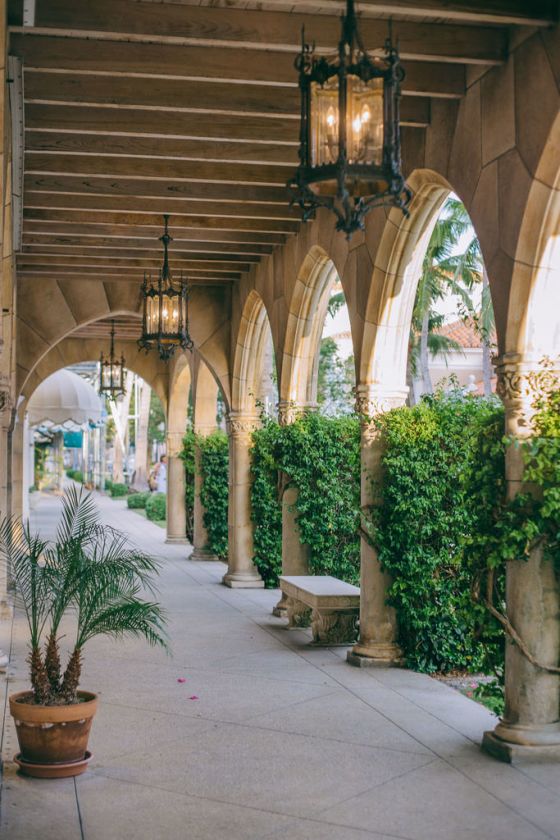 Where to Eat & Drink in Palm Beach
I think most people come to Palm Beach for the food and drinks. We spent most of our planning time around how to ensure we got all the good food in! Here are some notable places to go:
Mediterranean Market & Deli
Just before getting on the bridge to get on the island, is this little oasis. My parents were a bit concerned upon driving up to the Mediterranean market and deli, but once we walked in, it was heaven! We ended up picking up so many snacks like hummus, olives and fresh pita chips. I would definitely recommend stopping here.
Amici Market
Also a market and deli, but of the Italian variety. It was nice to walk around and see ingredients and packages of pasta from when I spent a weekend in Venice and toured the Best of Milan. Go for the pizza or the salad bowls at Amici Market and pick up something from the bakery too!
Pizza Al Fresco
We went here on our first night. It was a gorgeous al-fresco dining experience with some of the best pizza I've had in Florida. Nothing beats dinner under the stars, the warmth of good food, and the thrill of amazing company! Definitely add Pizza Al Fresco on your list.
PB Catch
We went to PB Catch on our second night because we were craving seafood. I would highlight that the happy hour was my favorite bit of our experience there. The drinks were good, strong and inventive. The nibbles were perfect and the bar experience was fun. I would definitely recommend the cioppino with their sourdough bread!
Island Bee
We decided to go on a walk one morning and ran into Island Bee. The best for your açaí bowls and avocado toast type breakfasts. I also really enjoyed their smoothies and elixirs. Good if you're looking for a healthy hit one morning.
Buccan
I had my fair share of global cuisine and European style fare, so I wanted to try Buccan for it's American approach to global cuisine working with the freshest ingredients the island has to offer!