It wasn't until I was making plans for my dad's visit did I realize how much I've grown in London. I don't mean age or maturity, but I meant making London a place that I really know. I have my "regular" places, my most frequented place, and my diary full of reliable addresses. I was quite proud of myself and really excited to show him around "my" London, if you get what I mean. One place I've grown to love and found myself frequenting between meetings is Old Spitalfields Market. Across from Liverpool Street station and smack in the middle of the skyscrapers is a little haven that is Old Spitalfields Market. Make sure you stop by If you're looking to spend some time in Shoreditch, Columbia Road Flower Market, or other parts of East London. No matter the day or time, there seems to be something to do for everyone. So I thought I'd share the 12 Best Things to do at Old Spitalfields Market, which is an exhaustive list of some of my favorite things to visit Old Spitalfields Market for!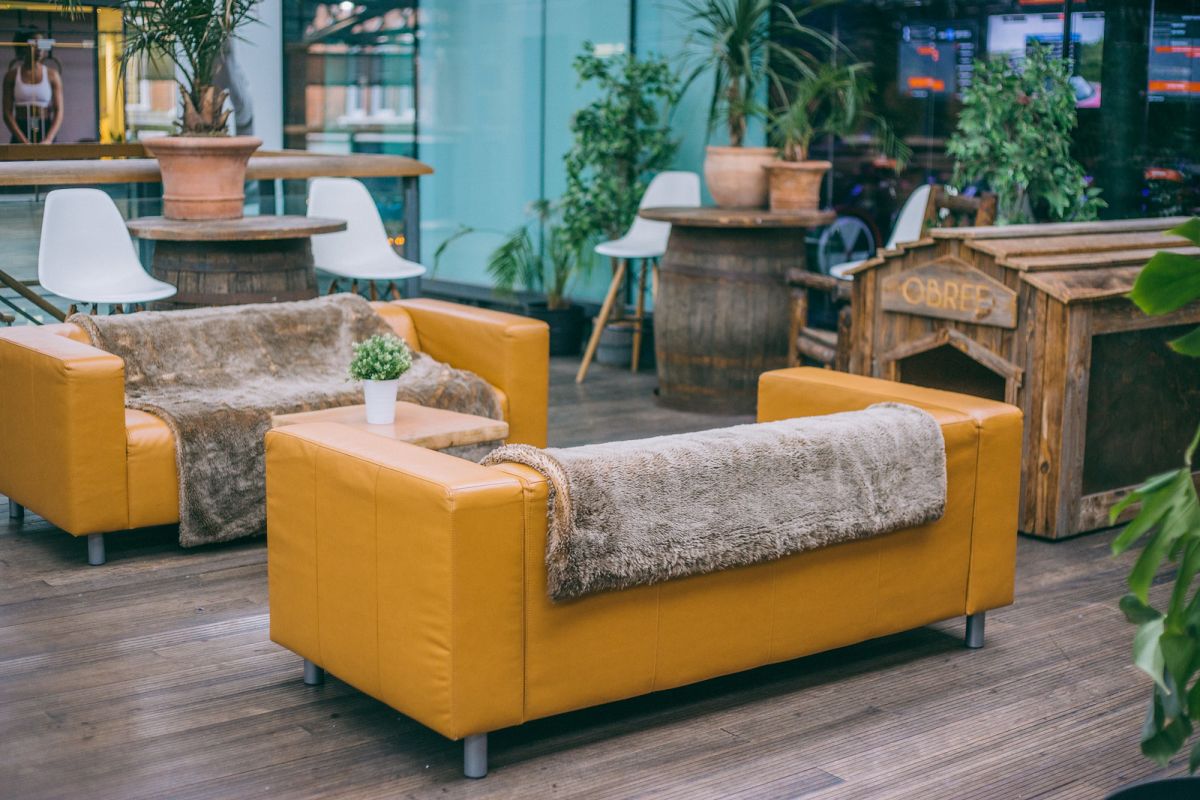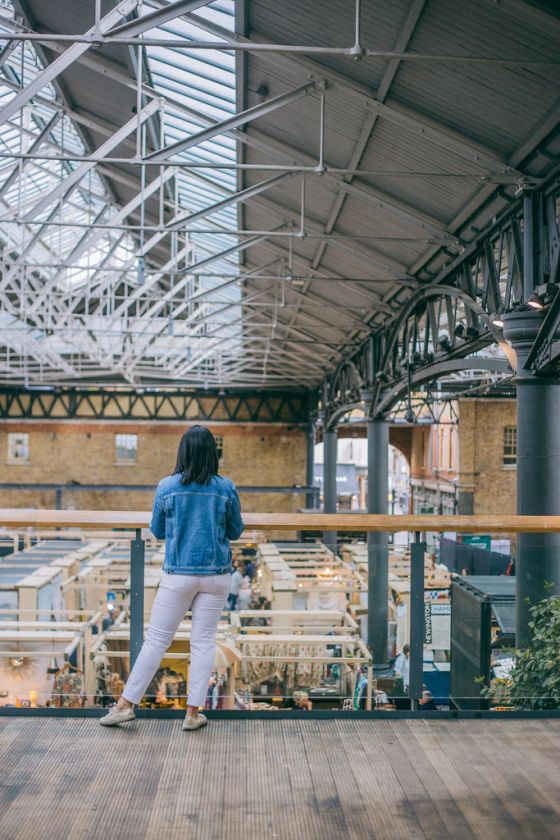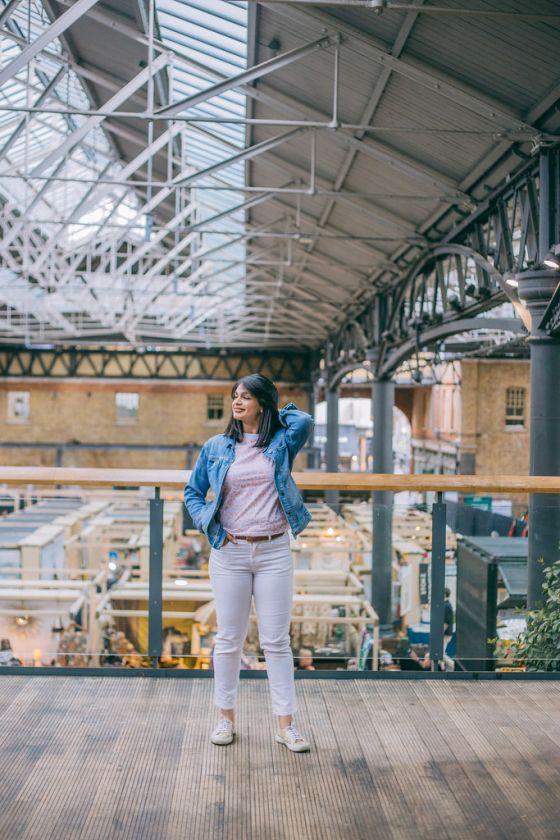 Wellness
One thing I love about Old Spitalfields Market is that it's full of very different things to do. Most markets in London focus on either the food or the shopping, but Old Spitalfields Market also is the perfect place to go when you're looking after you health and wellness goals. Start the day at Soma House for a hot session of pilates, yoga, cycle or HIIT. The heat challenges your fitness goals and takes you to the next level. I loved starting the day here with my pilates class. I came out sweating and feeling good from removing all the toxins. After your class, they have a gorgeous sanctuary space that sits just above the market where you can enjoy a shake.
The second place to go is Lululemon for their Sunday morning yoga session! Sunday's are the best for markets and what better way than starting it at the market you love with a complimentary yoga class. Then you can head down to High Mood Food for a healthy plant-based meal! You won't even feel bad if you sneak in a lunchtime dessert too.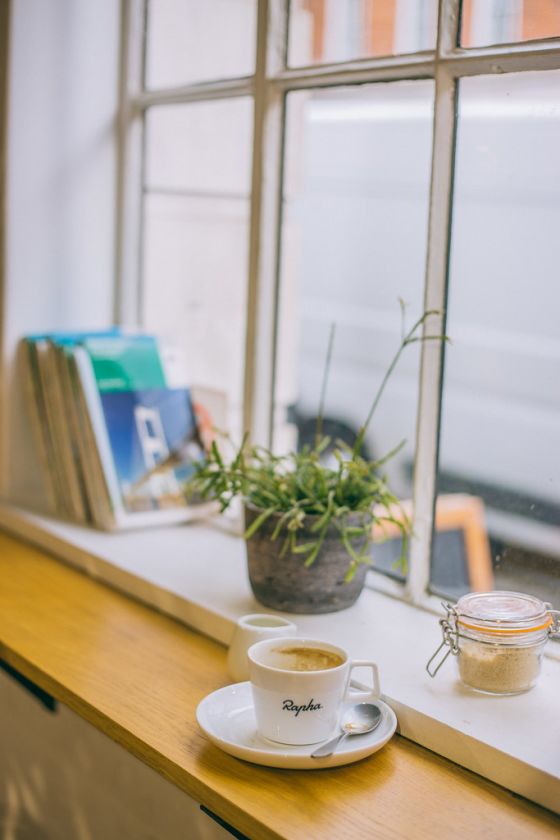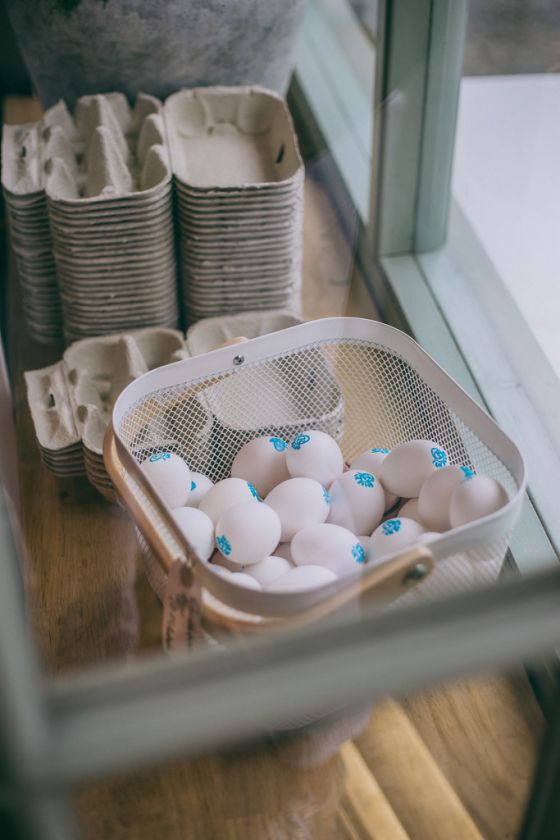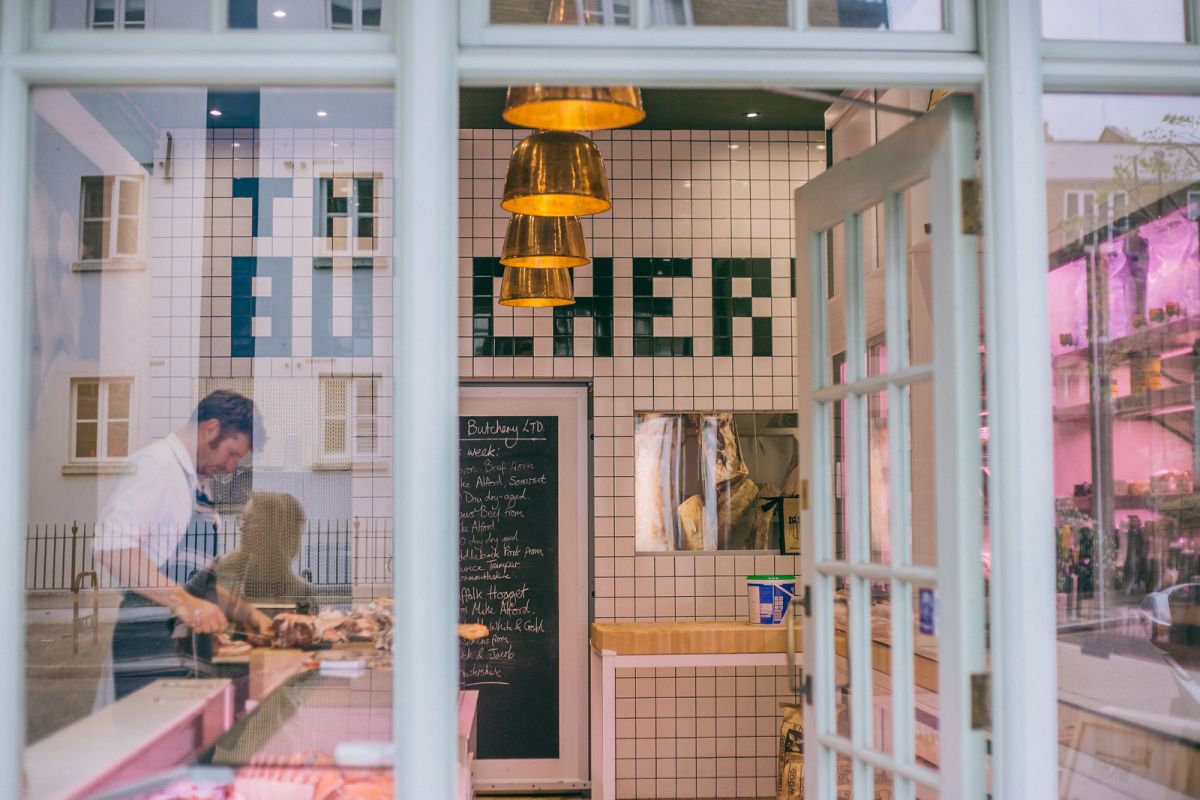 Culture & Community
Continuing on with the theme of wellbeing, I love that Old Spitalfields Market is full of community and culture events. There are events throughout the year and festivals celebrated during every bank holiday, but they also host a series of workshops! From floral arrangements to photography tips, there's something for everyone, especially if you're looking to step outside your comfort zone! Check out the latest events on their website.
If you want to find a solid community to be part of then Rapha is the place to go. Stepping into the store, you'd think it's some ordinary cycling shop until you look a bit deeper. Each Rapha is an inspiring clubhouse bringing together cyclists and enthusiasts around the world. Within the retail space, you'll find the late Rapha products, a cafe serving up delicious coffee and food, and details on races, rides and cycling events!
Groceries
I try to pick up some seasonal produce and sustainable meat from Old Spitalfields Market whenever I'm in the area. I usually enter the market from the entrance closest to Liverpool Street station where the Pink Grapefruit stand is there to greet me! Not only do they serve up some gorgeous cold pressed juices, but also sell seasonal and high quality produce. I love picking up the cruciferous vegetables and fresh fruits from there before heading to The Butchery.
The Butchery is on the other side of the market and sits in a gorgeous space that almost transports you to the past. The third-generation butcher Nathan Mills and his partner Ruth Siwinski source native and traditional meat from small and independent farmers with high animal welfare and land management practices. The meat is then cut the traditional way with a knife and saw meaning most meats and steaks are cut to order. They also have great bone broth, beers and wine to go along with your selection!
Shop
Like any market, the shopping and perusing are the best bits. Lucky enough, every time you visit Old Spitalfields Markets the stalls will change. Hosting vintage to new to homeware and art, there is always something to see. My favorite market stalls are hosted by The Londoners Home and Urban Makers. The Londoners Home bring you art prints and designs from independent artists and Urban Makers are a collection of stall comprised of uniquely handmade and ethnical products.
My second favorite place to shop, and one that draws people in, is InSpitalfields. It's a gifts, homeware and interiors store that houses some of the coolest things. I could collect items from this store all day! Also makes it the best place to shop for a birthday present!
My final stop on the shopping trail is Mercantile. They always greet you with their gorgeous window designs! They curate a collection of old and new things along with sustainable labels that will help you be a conscious shopper. One of the best things, however, is that their shop is full of color! Lots of sustainably made colorful dresses and basket bags are what is in stock now!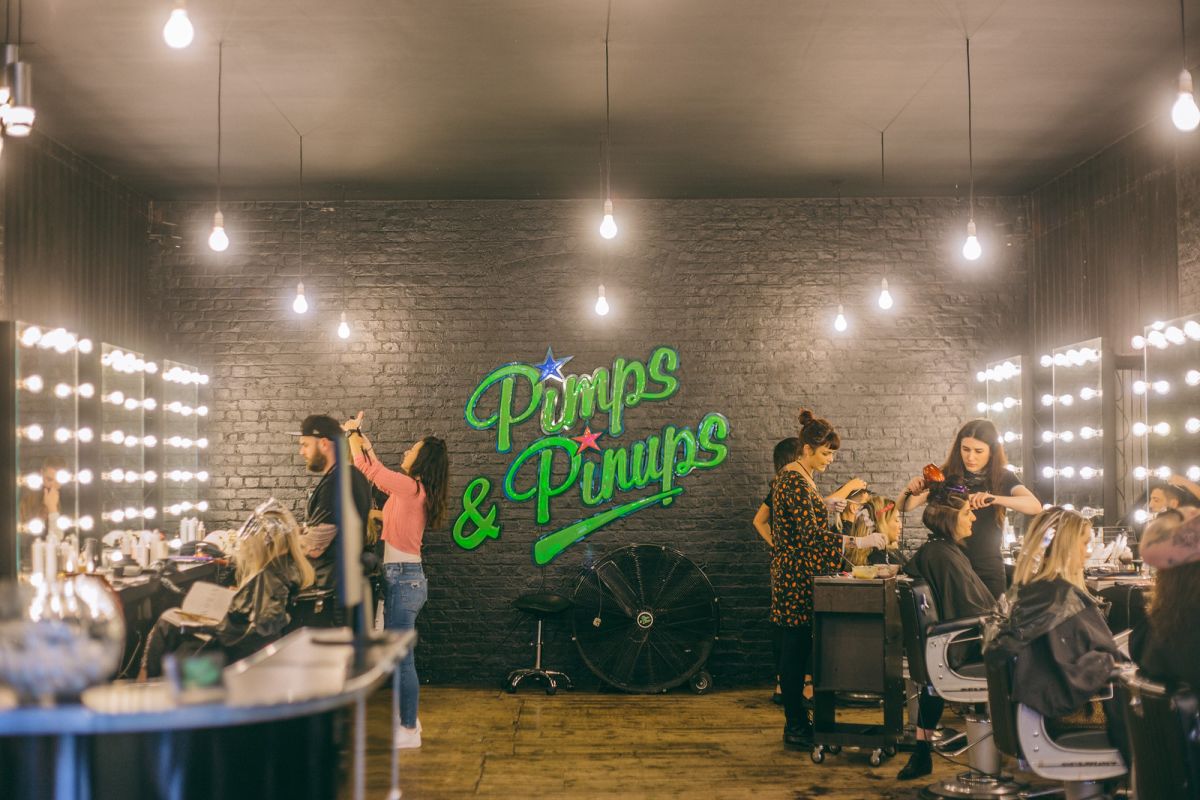 Beauty
If you're someone who works around Liverpool Street and are struggling to find a place to get your hair and makeup done for an event, then Old Spitalfields Market has you covered. Depending on your choice, set an appointment a Mac or Chanel to get your make up done for an event or just because and then head to Pimps and Pinups for a trim, cut and/or a blow-dry for you hair. The people a Pimps and Pinups are artists behind the salon seat. They revolutionized my very short bob into something fun, bounce and full of texture for the night of my birthday.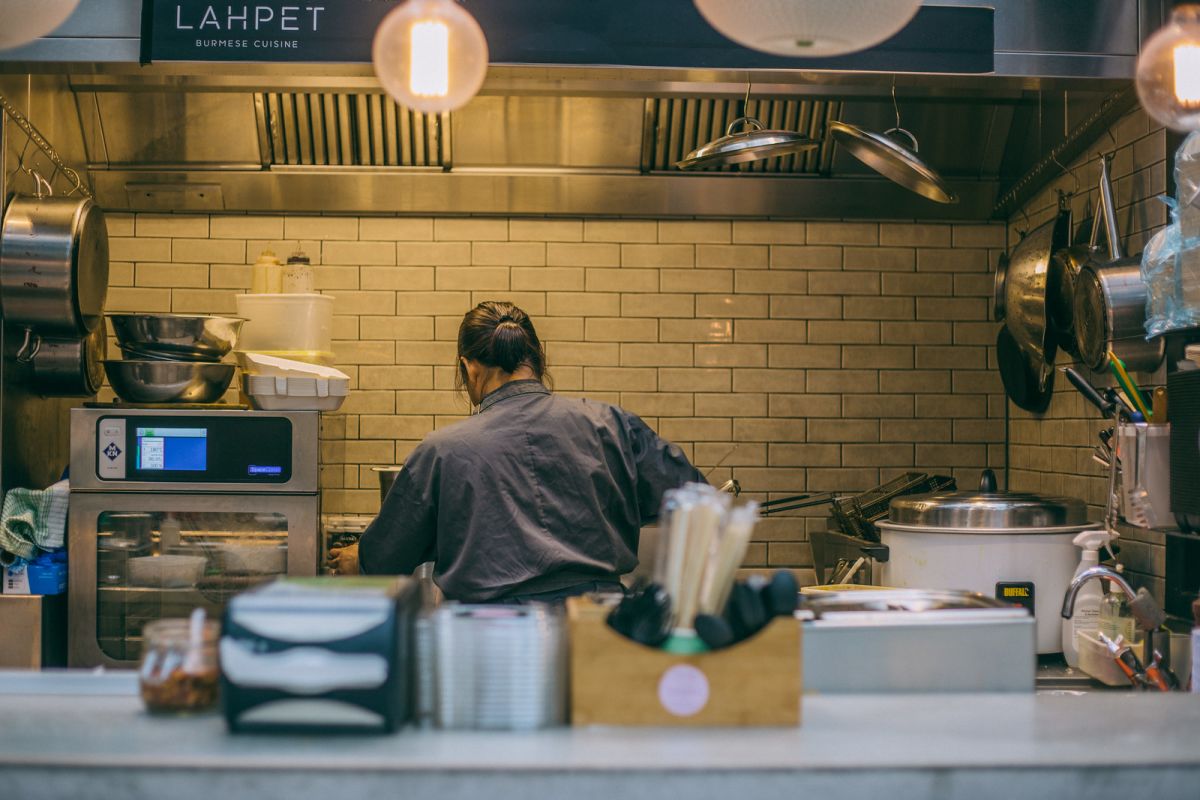 Eat
I leave the best for last! No London market is complete without some incredible food! Let's start with the Kitchens, which is the best place to come for lunch if you're in the city or looking for a unique street food experience. Asian street food is the name of the game and you need to try some of the specialties. There's the soup dumplings at Dumpling Shack that is always a go to. It's crispy at the bottom, soft and the top and full of a full-bodied broth that have you slurping for some more. Then comes the pork belly and crispy chicken buns from Yum Bun that melt in your mouth. Third is the authentic chicken rice from JiaBa that combines authentic flavors with innovative cooking techniques to earn the place of one of the best Taiwanese street foods in London! Finally, you can't leave without having the coconut curry noodles from Lahpet that will have you booking a flight to Burma in a heartbeat. There are lots more stalls that all have their speciality, but these four are my go to.
If you're looking for a sit down experience, then why not head to Bottles for some wine primarily sourced from Italy. Peruse the bottles and bottles of wine or ask for assistance and let them choose one for you! I love going here for a quick drink after work to catch up with a friend. They also have lots of grazing food options making it the perfect place to hang out with a small group of friends too!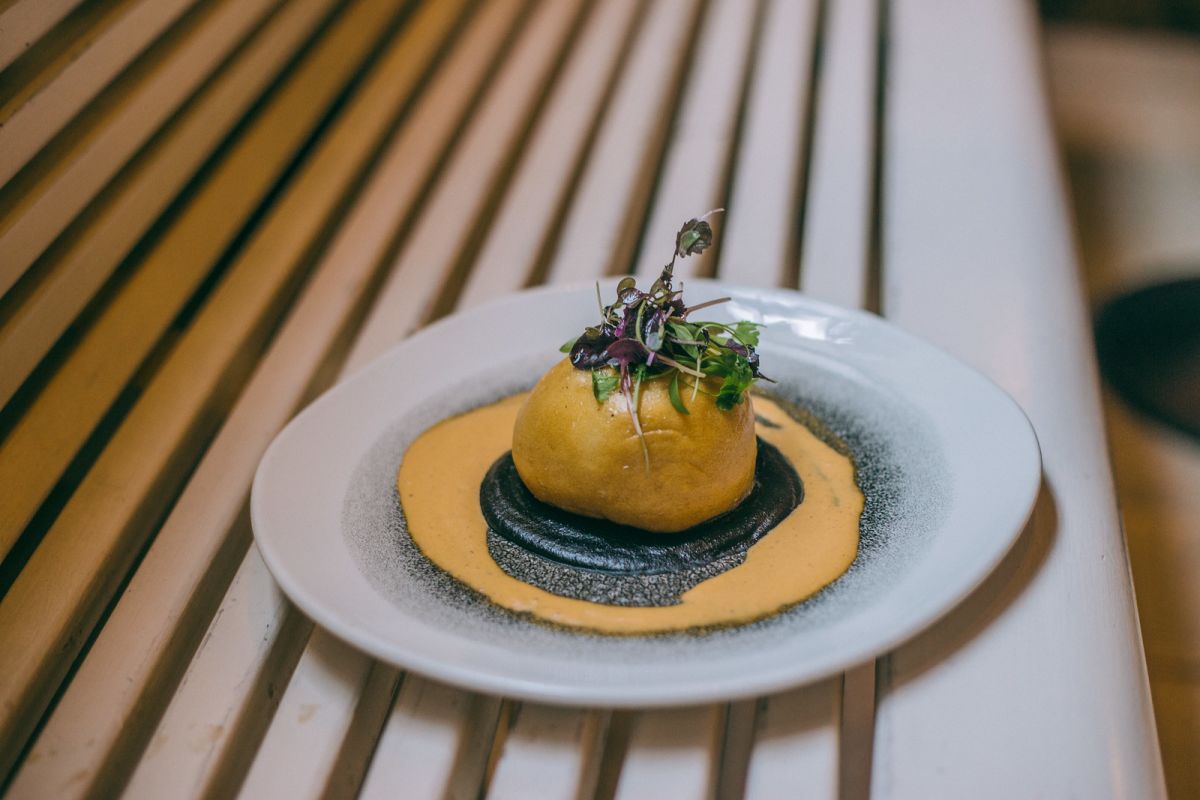 And for a quality dinner option either then Blixen is the place to go. It's the perfect venue if you're looking for a treat, date night or even if you're feeling like a girls dinner with some cocktails and dinner. Upon entering, you're completely taken away by the gorgeous design. As an old converted bank, you have the grand layout and then in-between are the bold colors, luxe design and eclectic gem tones. It's a gorgeous space that makes even more beautiful food and drinks. We started off with cocktails, which were cleverly done. Taking the skeleton of everyday favorite cocktails and embedding floral and fruity accents and bringing the cocktail to life. Blixen's food takes fresh local ingredients and reinvents and elevates comfort foods. From pastas to asian buns to beautiful cuts of meats and fish.
You can read more about my experience over on Old Spitafields Market's Website!