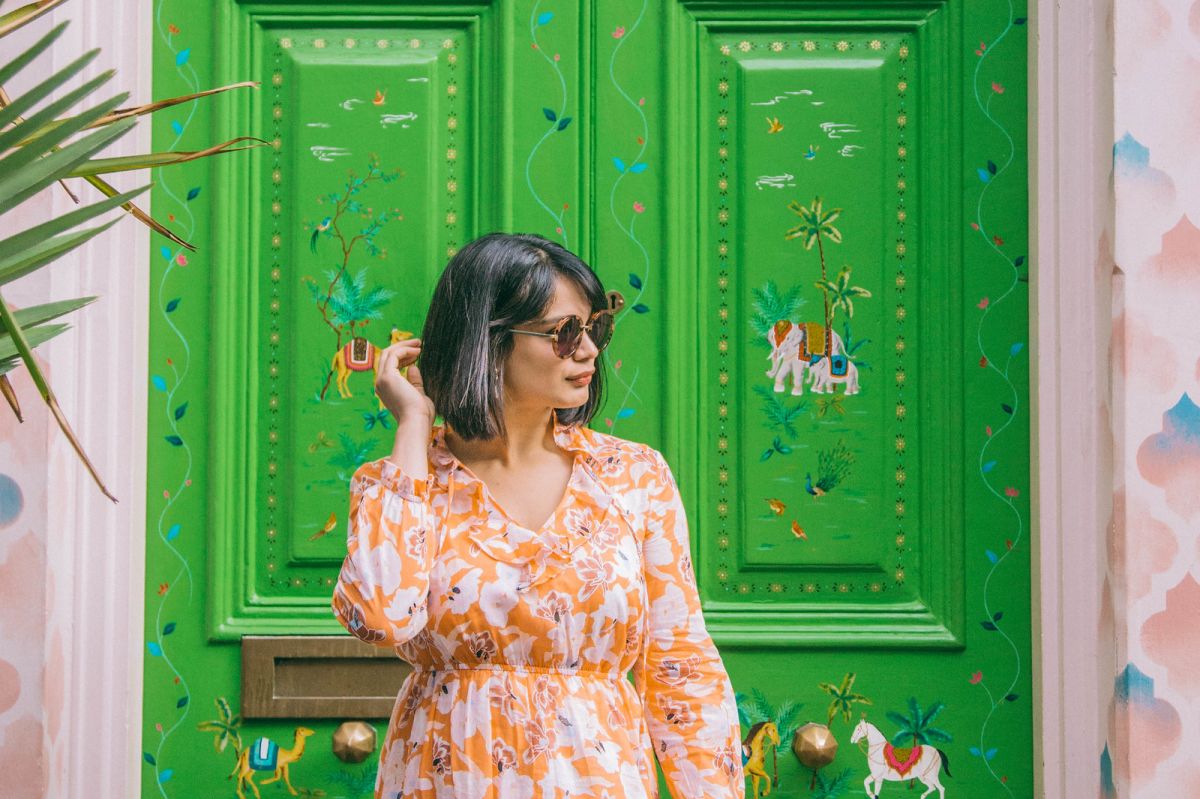 Growing up, my family and I always associated any cuisine outside of our own as a treat. We would usually go out to eat either Thai or Mexican and often made our own variations of Chinese and Italian at home. Indian food was meant for Monday through Thursday, but it was completely different from what you are served in a restaurant. This is true for any cuisine, really. I remember loathing the days that my mom would have me set the table with steel plates and bowls for our homemade thalis. We ate vegetables that I didn't know the English names for and we used our fingers as utensils. It was something I didn't appreciate as I explained in my Made in America documentary as the Indian food scene was something I barely knew about. We never ate out for Indian food as it usually comprised of either North Indian or South Indian and nothing unique in between. It wasn't until I moved to London did I truly engage with the concept of commercialized Indian cuisine and embraced what chefs and enthusiasts are doing with it today. I'm sharing my list of notable eateries, dishes and chefs to look out for in the London Indian food scene, which can double as my list of the best Indian Food in London!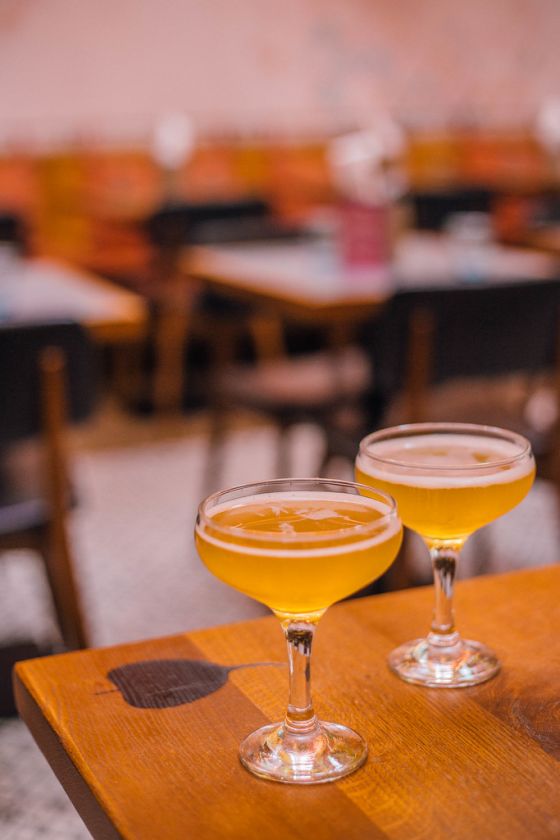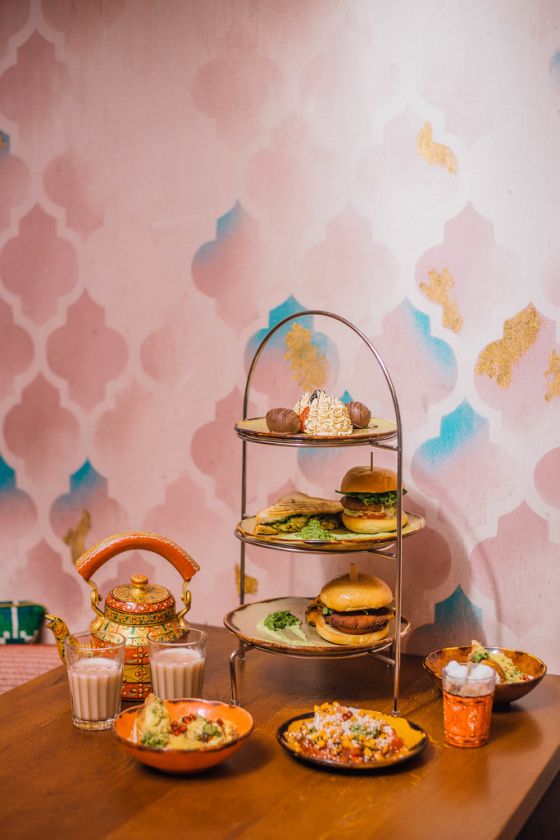 Something Unique
London is known for its afternoon teas! When I first moved, I would say that most of the afternoon teas I saw served in places were quite traditional until very recently where restaurants and new London institutions were coming up with their own variations. Cinnamon Bazaar is the first on my best Indian Food in London as it brings together Indian street food, traditional desserts and childhood memories in one for their Trader's High Chai Afternoon Tea. It's one of the best when it comes to ensuring vegetarian options and a winner in the books of savory fans where this high tea thrives. I loved the watermelon chaat as tickled both my sweet and savory palates and I think the added textures and crunch throughout did not disappoint chaat enthusiasts!
Ode to Vintage Mumbai at Dishoom
Tourists and Indians tend to gloss over the fact that Mumbai is a melting pot in its own way housing people of all backgrounds, careers and religions. When I toured Mumbai with Viator, I saw neighborhoods completely transform as if we're passing borders, to cater to their residing populations. For example, Matunga is predominately South Indian neighborhood and the temples, signage and the people match that. So when I visited Dishoom, I was quite pleased to see that they were reviving the Irani cafes of Mumbai that were originally opened in various cities of South Asia by Zoroastrian Irani immigrants to British India in the 20th century fleeing Islamic prosecution in West and Central Asia. Dishoom's food is a homage to the vintage cuisine serving up authentic plates of kheema pau and chicken berry. You will see Dishoom on every list highlighting the best Indian Food in London and the revival is exactly why.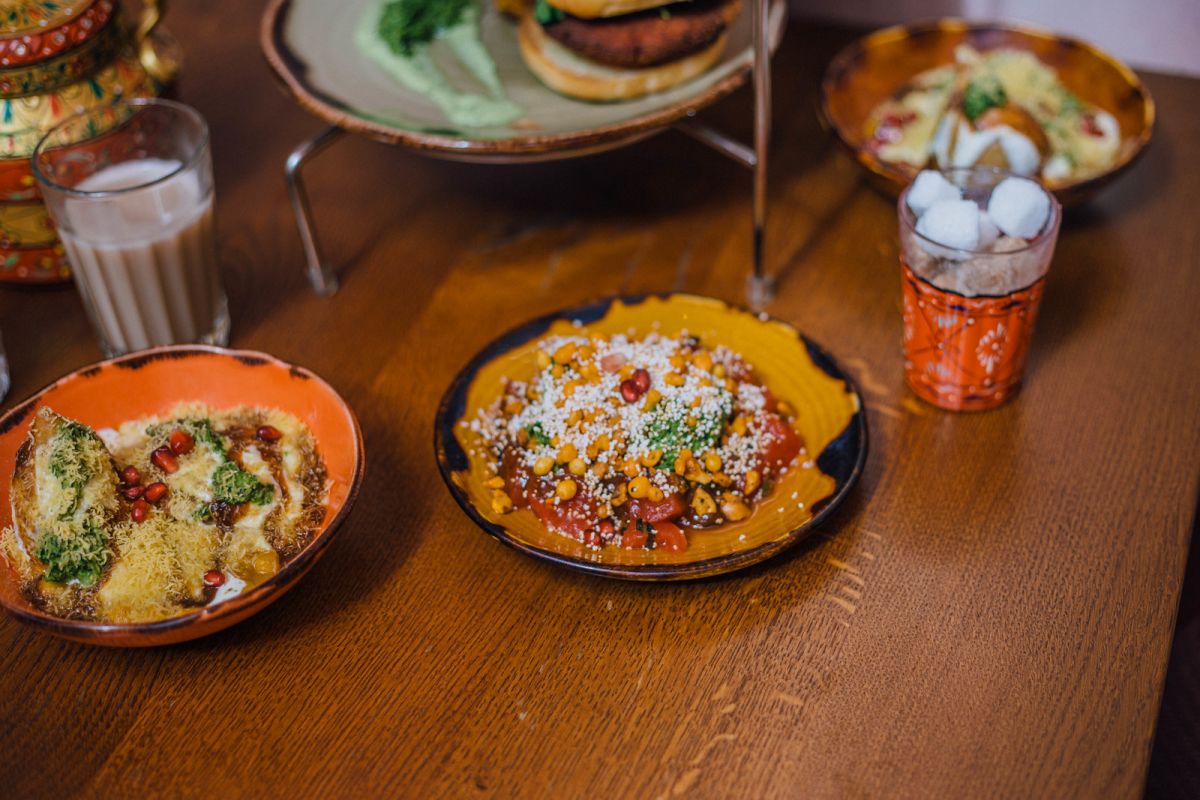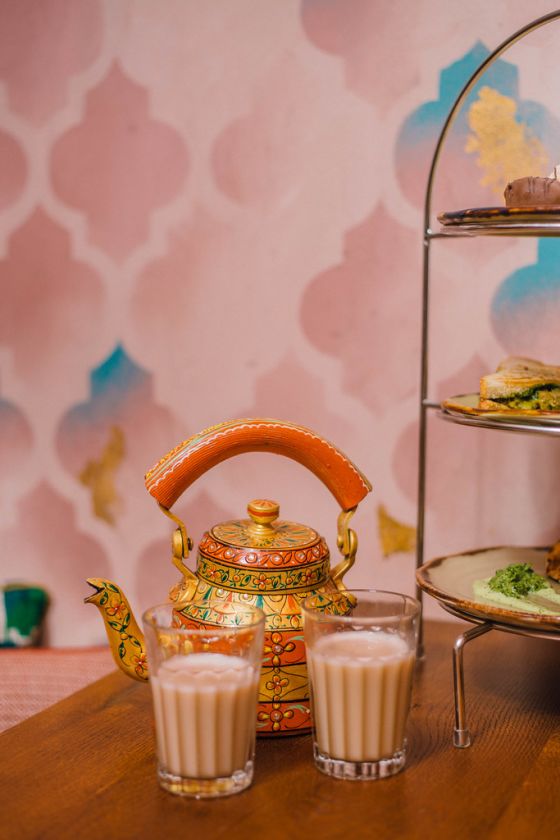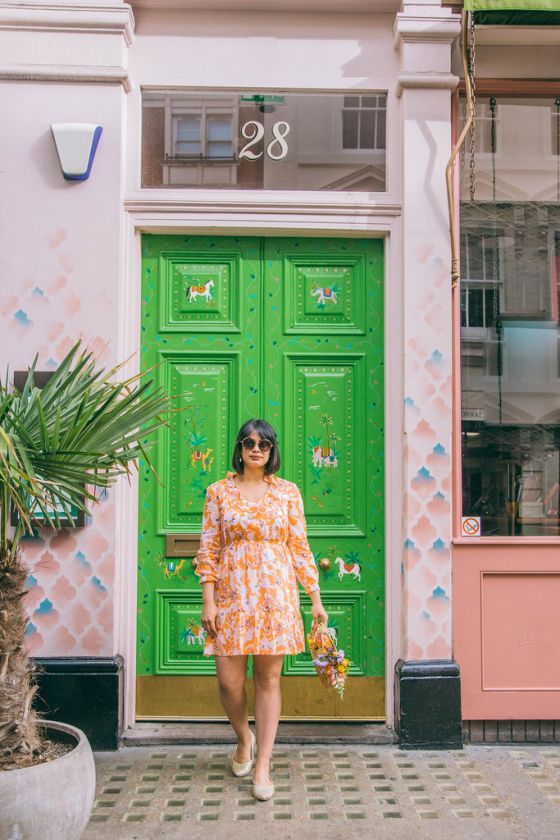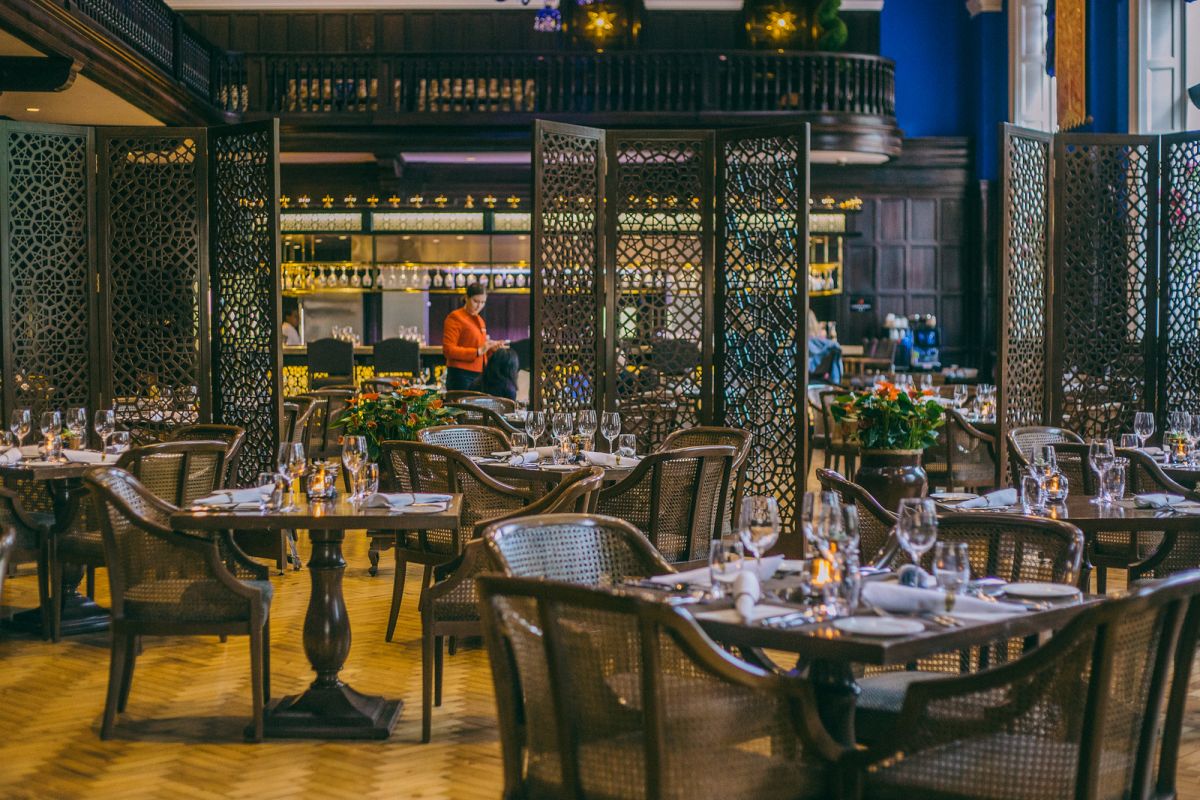 Chef's Table
One thing The Lalit Group hotels do well is getting their customers involved in the experience making the gastronomy that much more indulgent. The Naan'ery sits right at the chefs table erected in the front of the gorgeous Baluchi. The gem tones coupled with the warmth of the wood truly makes the initial experience the feast for the eyes. The Naan'ery offers a contemporary twist to traditional breads of North India paired with regional wines. You watch the chef work the tandoor and pull out hot, soft and flaky bits of naan stuffed with seasonal ingredients. I loved the porcini and truffle, but could have gone back for all of them. The experience ends with a tiffin of your classic rice, daal and butter chicken and those are the childhood flavors I'm used to. It's a true feast that you get to be part of! Bread with wine is a match made in heaven, so it deserves a spot on the best Indian food in London list.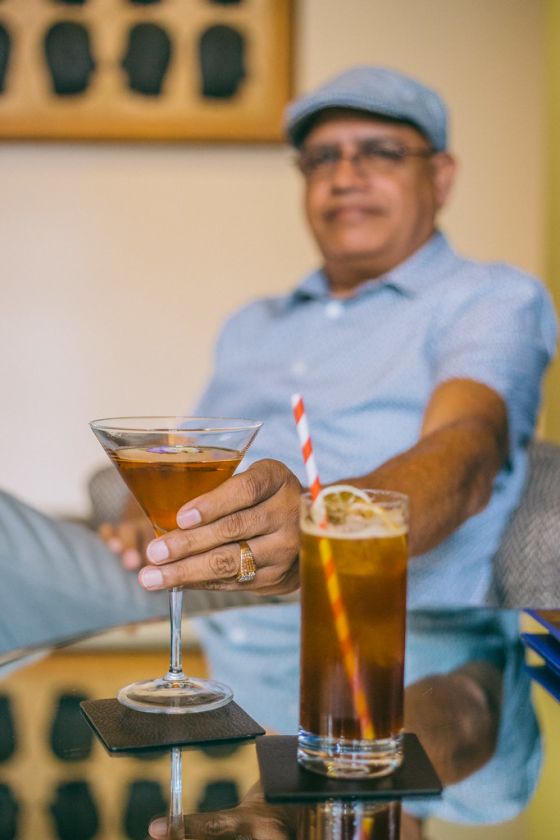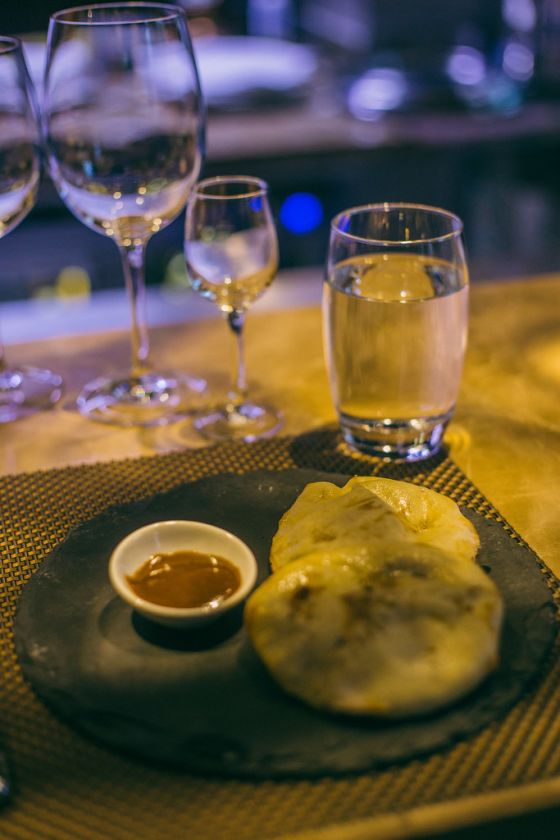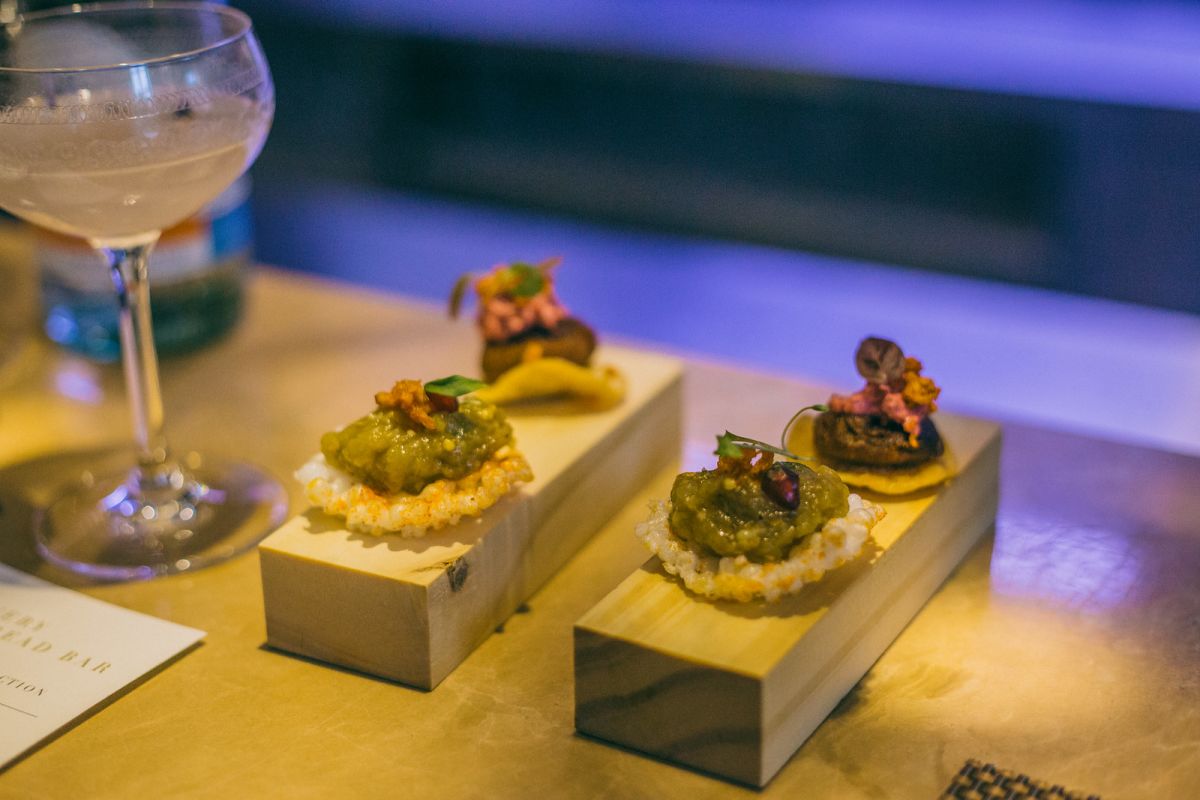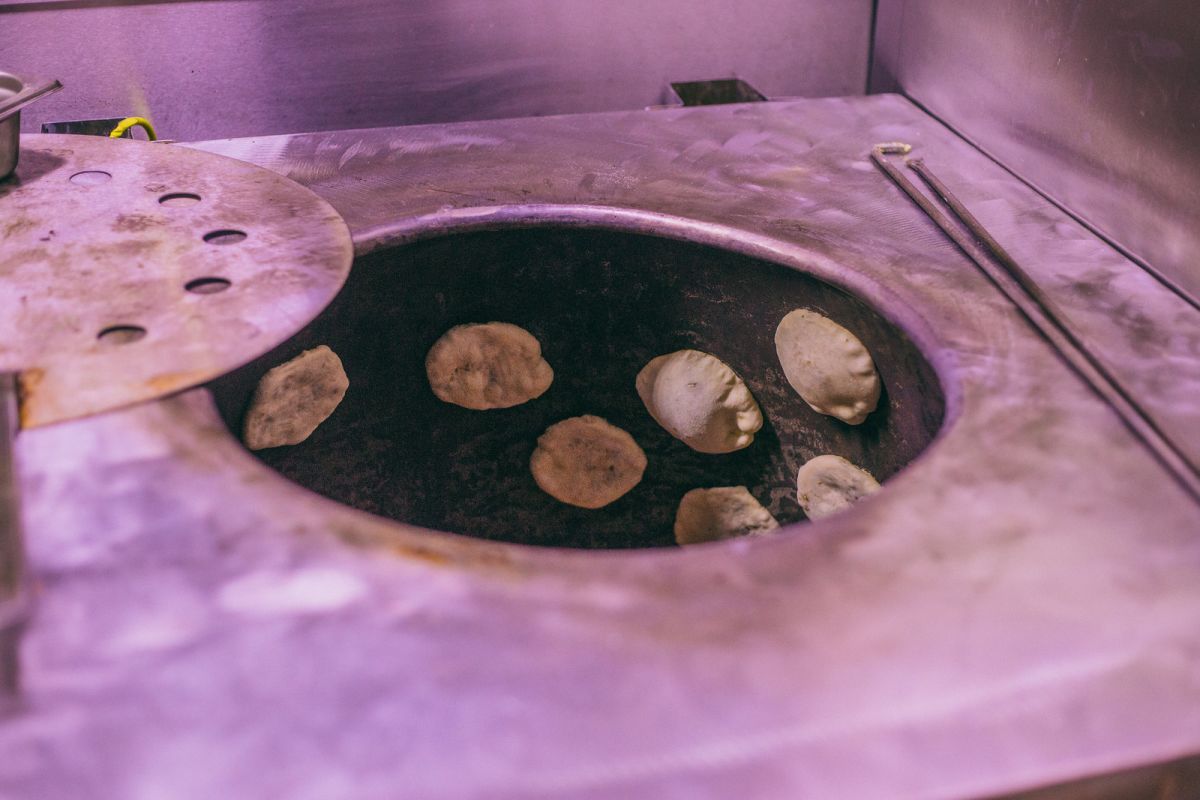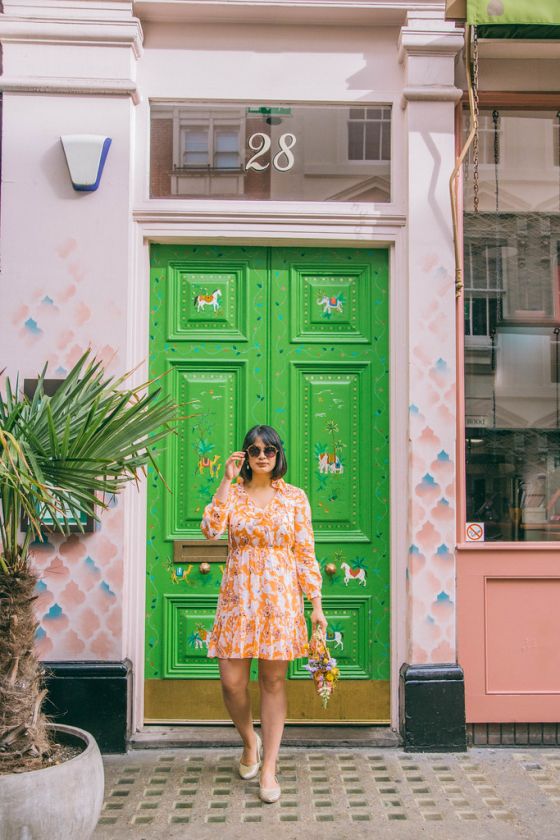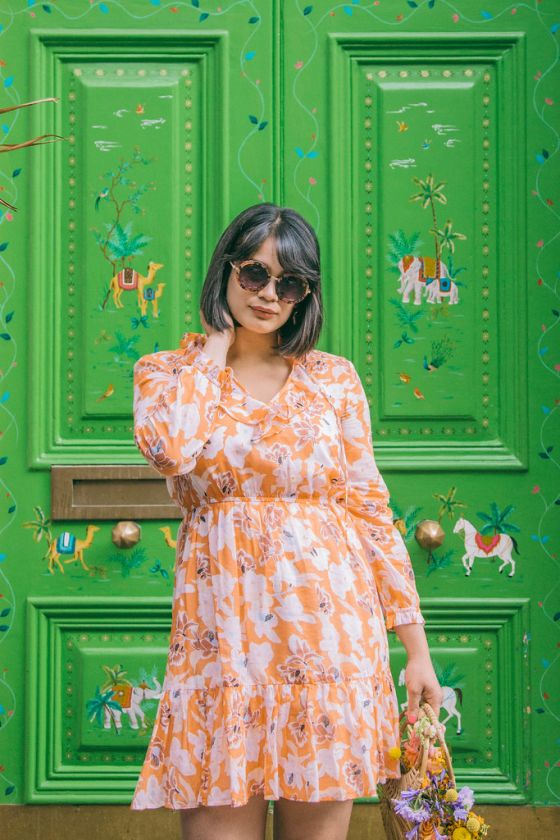 Regional Experiences
Now that vegetarian options are becoming more available, the dosa gets a special recognition. A crispy crepe made with rice flour filled usually with a spiced potato mixture brings all the memories of Sunday's at the temple. Originating from Southern India, the dosa assembles a flavor profile that is different from those of the north as it focuses more on staple grains, tamarind as an acidic element and an earthy spice mixture. I visited Chettinad once in London whilst my mom was visiting and my mom was a big fan! They get the crispy-soft ratio of the dosa just right as it upholds the authentic flavors and textures of Southern India. For those looking for a twist, Gymkhana has perfected their crispy dosa with a feathery texture as it wraps around and hugs its filling of Chettinad duck.
Continuing my train of thought on regional experiences, Darjeeling Express has been a recent addition on everyone's hit list as it has picked up the torch as the best Indian food in London. Asma Khan brings the gastronomic streets of Calcutta to life right in the heart of London! The food of Bengal emphasizes fish, vegetables and lentils all subdivided into four parts food that is chewed, food that is sucked, food that is licked and food that is drank. So each dish comes with a purpose and Khan does just that!
Home Cooking at Wembley
The final stop on the regional train and one I'm excited to add on my list of the best Indian food in London is the area of Wembley. From Alperton station and a few minutes walk away is the epicenter of a very unique regional blend of food. In the 1950s onwards, many people of Gujarat migrated to East Africa for business opportunities. These people moved to the same complexes and neighborhoods and built a strong community. Since East Africa's climate was different, lots of the typical Gujarati vegetables and ingredients weren't available and that brought on the birth of a different strand of the regional cuisine of Gujarat utilizing technique, vegetables and spices of East Africa. On Ealing Road, you will find lots of restaurants that do the typical Gujarati food with that African flair. At Sakoni's go for the garlic chili mogo, cassava par boiled then sautéed in a garlic and chili sauce. Second stop should definitely be Maru's Bhajia House for the famous bhajia's, Kenyan potato thins in a lightly spiced batter served with a tomato chutney. All the regional delicacies you'll find are vegetarian and can be enjoyed best with a cup of masala chai.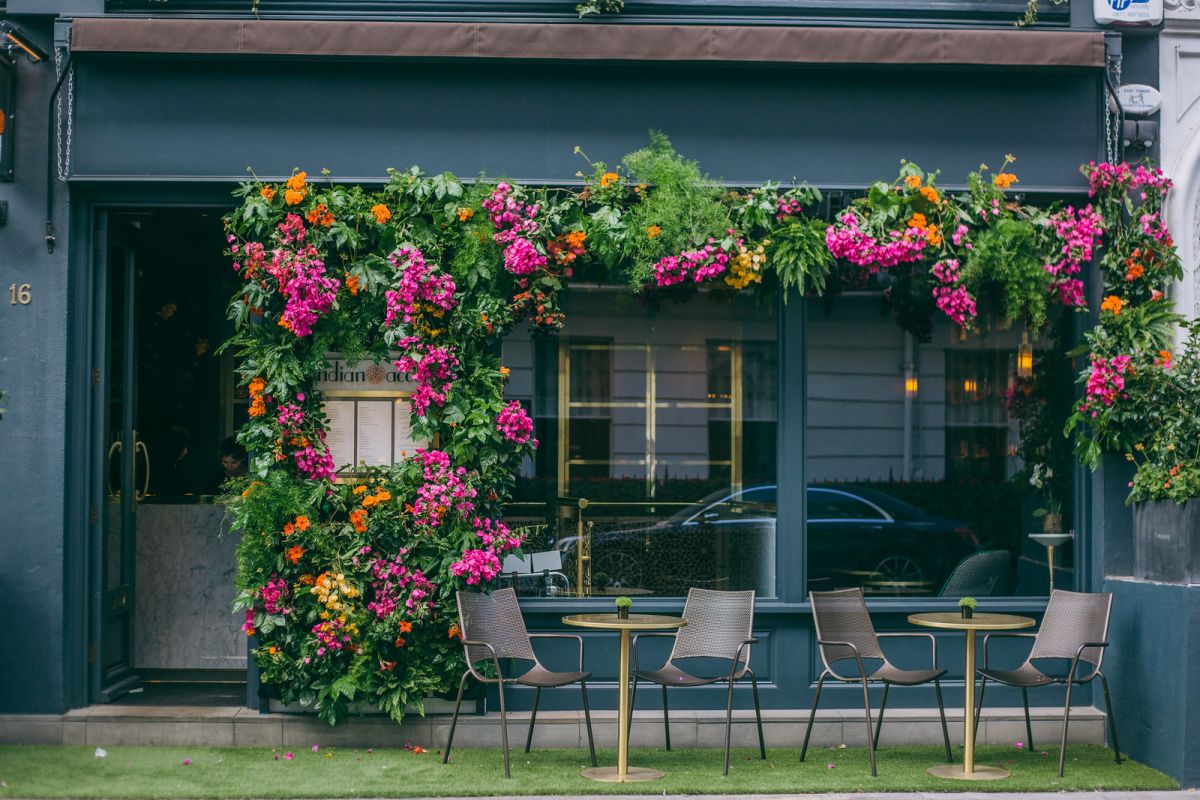 If you walk around Mayfair, you'll notice immediately the amount of high end Indian eateries that dominate the food scene in the area. England loves a good curry, but Mayfair truly elevates that experience. The Indian chefs that run these kitchens are modernizing Indian cuisine by using European technique and Western ingredients to enhance the journey. Indian Accent is no exception as the food is both assertive and the experience is sexy. Manish Mehotra keeps everything elegant in his third establishment as I sip on a curry as my amouse-bouche. The meal started and it was a feast for the wicked as Mehotra took the cuisine and its classic favorites to a new level. With each dish more assertive than the last, some of the highlights included kashmiri morels, duck shami kabab and ghee roast lamb that was was presented like your typical peking duck meal. Be sure to end your meal with the makhan malai, you won't regret it as each spoonful is like eating a cloud with rose petals and gold flakes speckled throughout.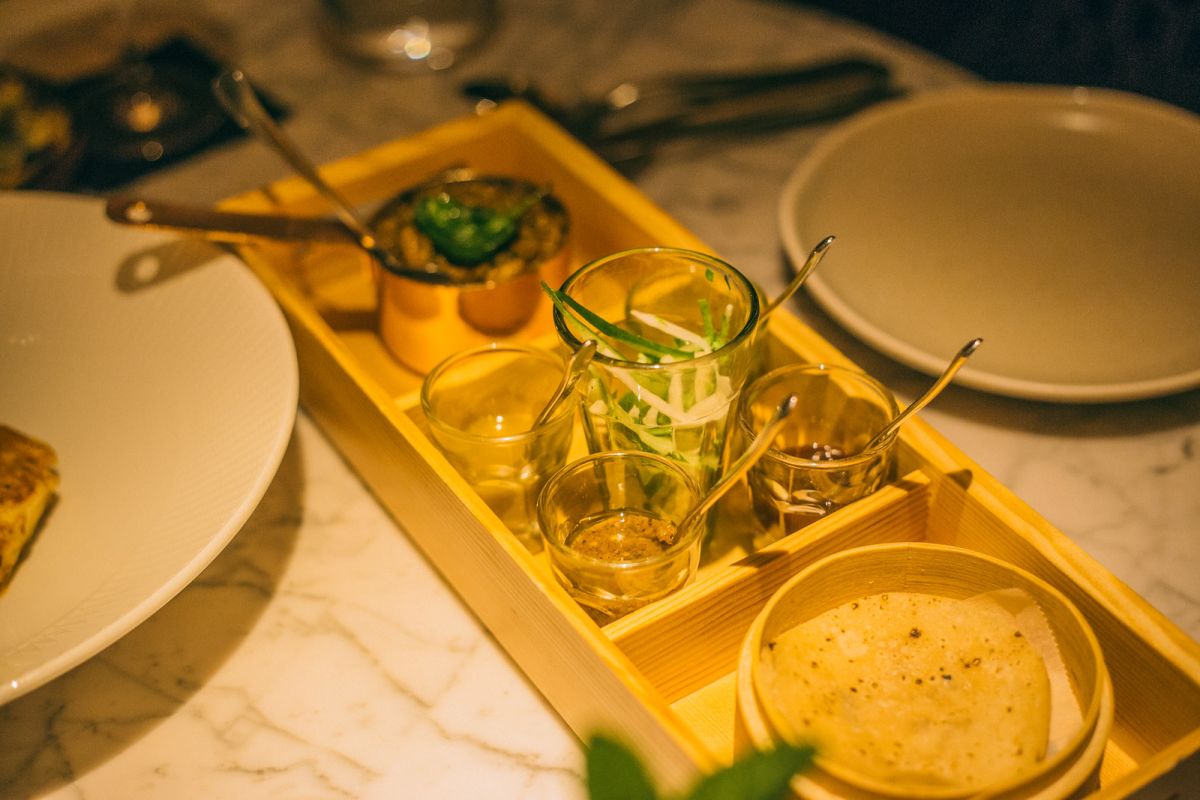 For a Crowd
If grazing and cocktails are your thing, then Cinnamon Kitchen is the place to visit. In the beating heart of The City sits the gorgeous terrace oasis under a covered roof and in a quiet corner of one of the busiest places you can be on a weeknight. Cinnamon Kitchen has a menu fit for any type of eater, but the 'muzzah' or small plates and cocktails are the way to go. Taking truly authentic flavors and utilizing western ingredients. It's not meant to be too authentic and as it's supposed to fulfill your Indian cravings, and that's exactly what you can go for. The perfect place to visit for Thursday drinks and dinner with a few friends. I personally loved the chicken liver and pea in their kadhai spice blend.
There are lots of other great options in London, so what would you add on your list of the best Indian food in London?