NOTE
I was invited to Hamburg for a press trip with Hamburg Tourism, but all thoughts and opinions are my own.
I unexpectedly loved Hamburg. Considering my life is full of color and the charm of Notting Hill, I thought it would be a bit too edgy and retro for me. Honestly, I was so impressed with the city and everything it had to offer. It had culture, creativity and room for so many amazing opportunities. Hamburg identifies more with Denmark than it does with Bavaria with their own accents, local beers and distinct cuisine. You can explore the city for days with its incredible coffee scene, emerging designing and bourgeoning creativity hub. Hamburg is also a place where people often transit from for meetings, conferences and festivals. I event got to attent the Vogelball Festival and I even wrote about my experience! So I thought it would be useful to create a Hamburg travel guide that hit all the key parts of the city with a 1 ay Hamburg travel guide that can also be condescend into half a day depending on what your time allows you.
Make sure to check the opening times and days, but the best thing to do is to start at the Kunsthalle is the largest art museum in the country covering seven centuries of European art from the Middle Ages to today. Since it's vast, I would just choose a collection and then have a wander around the halls as it's absolutely stunning. If you have a Hamburg Card, you'll be able to get a discount for entry tickets. This portion of the Hamburg travel guide is also completely optional if you're not into art, but I do urge you to take a look at the present day collection!
Jungfernstieg & Binnenalster
After visiting the Kunsthalle, the next on my Hamburg travel guide are the Binnenalster and Jungfernstieg. Take Ballindamm down towards Jungfernstieg and enjoy the views of the Binnenalster. This is where you will get beautiful views of the old city and its stunning architecture. I also just love walks along the water, there's something so calming about it.
Rathaus & St. Petri Church
You will see the Rathaus (city hall) as you walk towards Jungfernstieg. The inside is stunning and they offer guided tours in English for a small fee. I would suggest doing the tour to see the inside, but it is quite large and may eat up your time. If you're pressed for time and looking for a bit of a challenge then go to St. Petri Church. Just steps away from the Rathaus, you can climb the tower's 544 steps and get a view of the city including the Rathaus from above! I did this and do not regret it at all! There are free lockers to put your bags in, so you don't have to hold onto anything as you walk up. Once you're back down, the older couple running the church shop offers water and a seat too!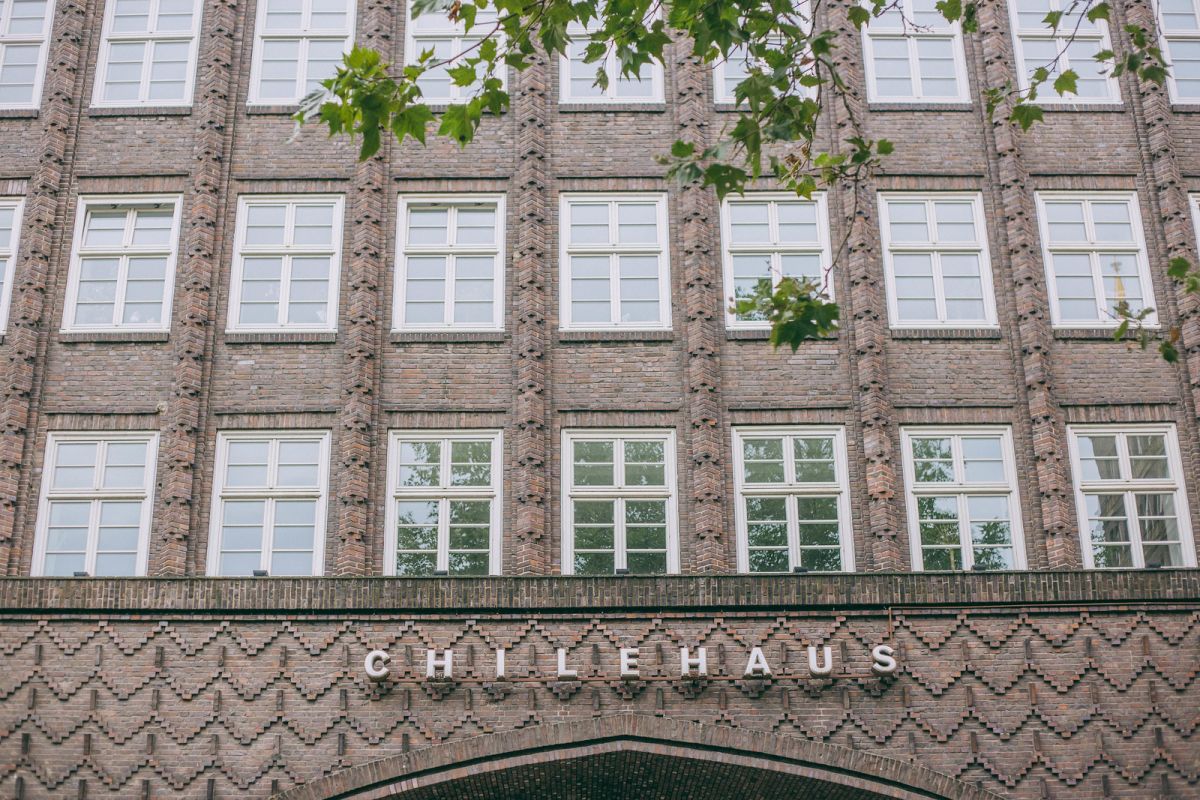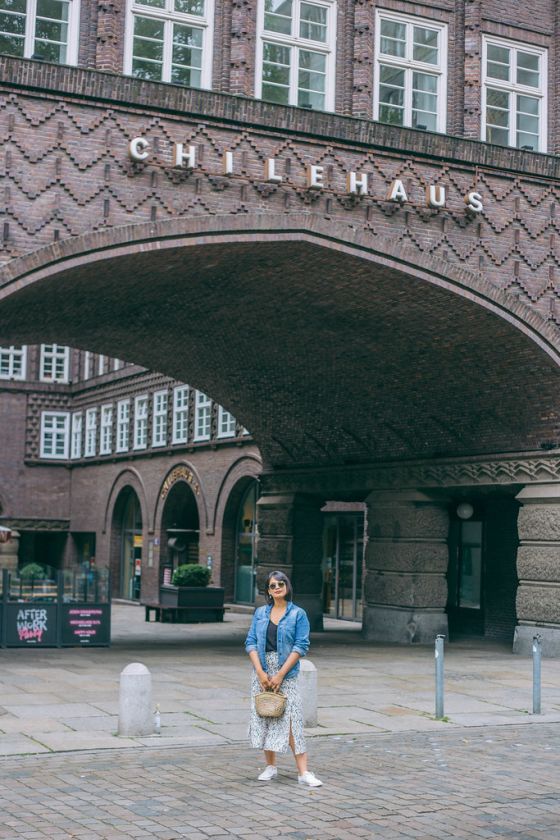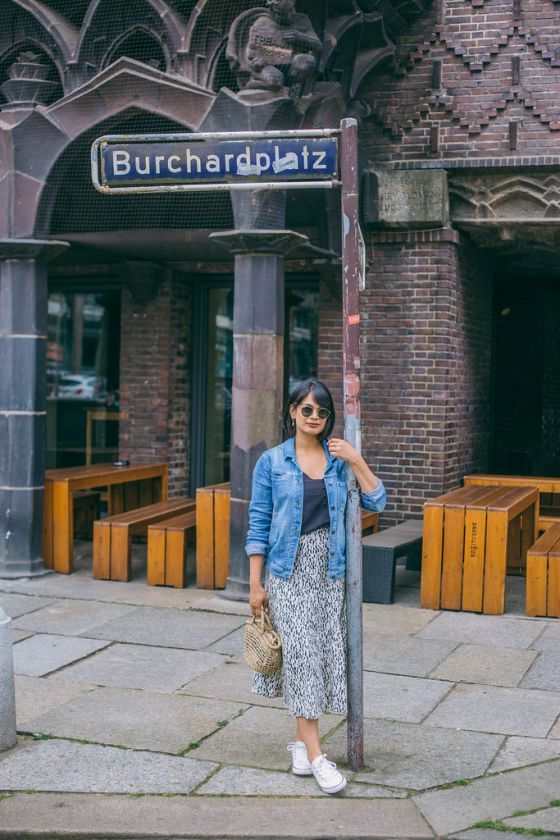 Coffee Break
I'm sure you're going to need a bit of a sit down or jolt after that workout and luckily Hamburg is known for it's coffee culture, so this Hamburg travel guide is no short of good coffee suggestions.
Playground Coffee Kiosk - If you're looking for just a fuss-free coffee break without the need for facilities, then visit the kiosk right in the middle of everything along with some amazing coffee in hand!
Balzac Coffee - If you need a sit down and a proper break, then visit Balzac coffee. It's cozy and not too far from the Rathaus as well!
Chilehaus
Hamburg is a city that offers a lot of historical understanding through its architecture. The Chilehaus is ten-story commercial building just a 10 minute walk from the main center in an area called Kontorhausviertel. The building is a great example of 1920s Brick Expressionism and the dark brick truly makes it a gorgeous spectacle. The view of the entire building is great from the east side and I was so happy to explore the detailing on the building as well!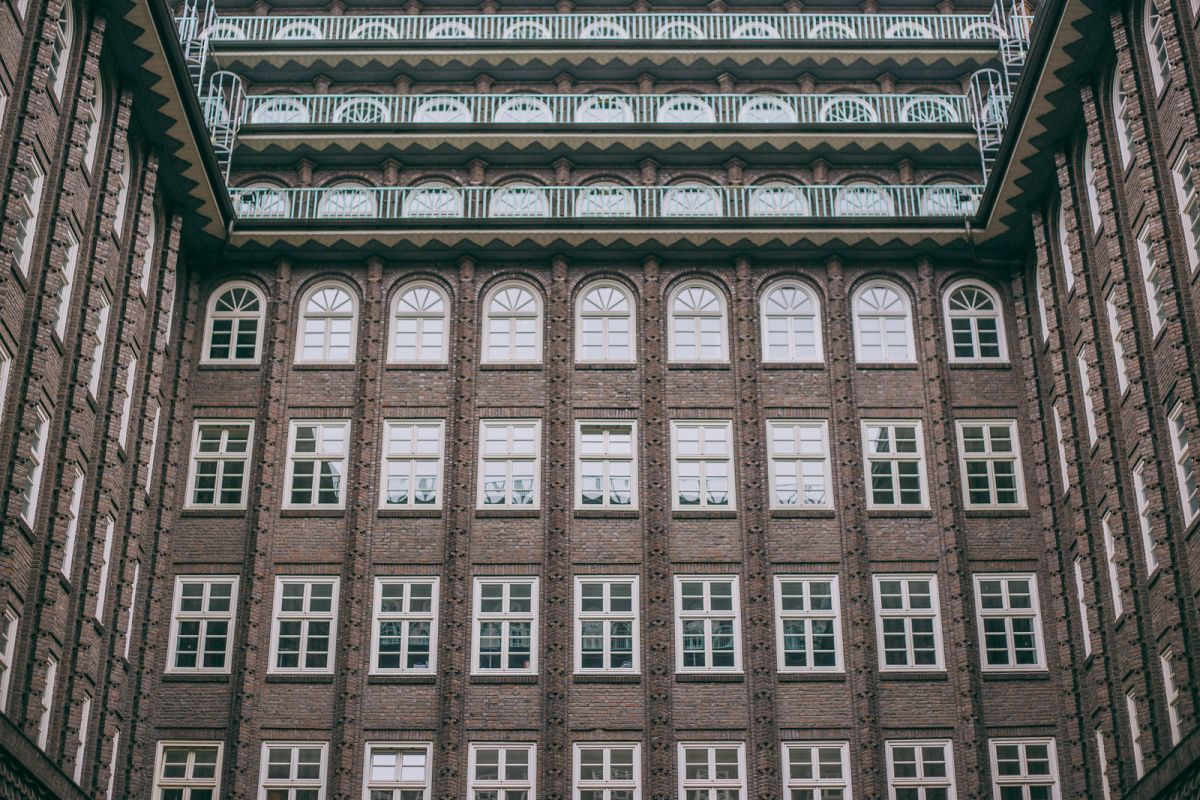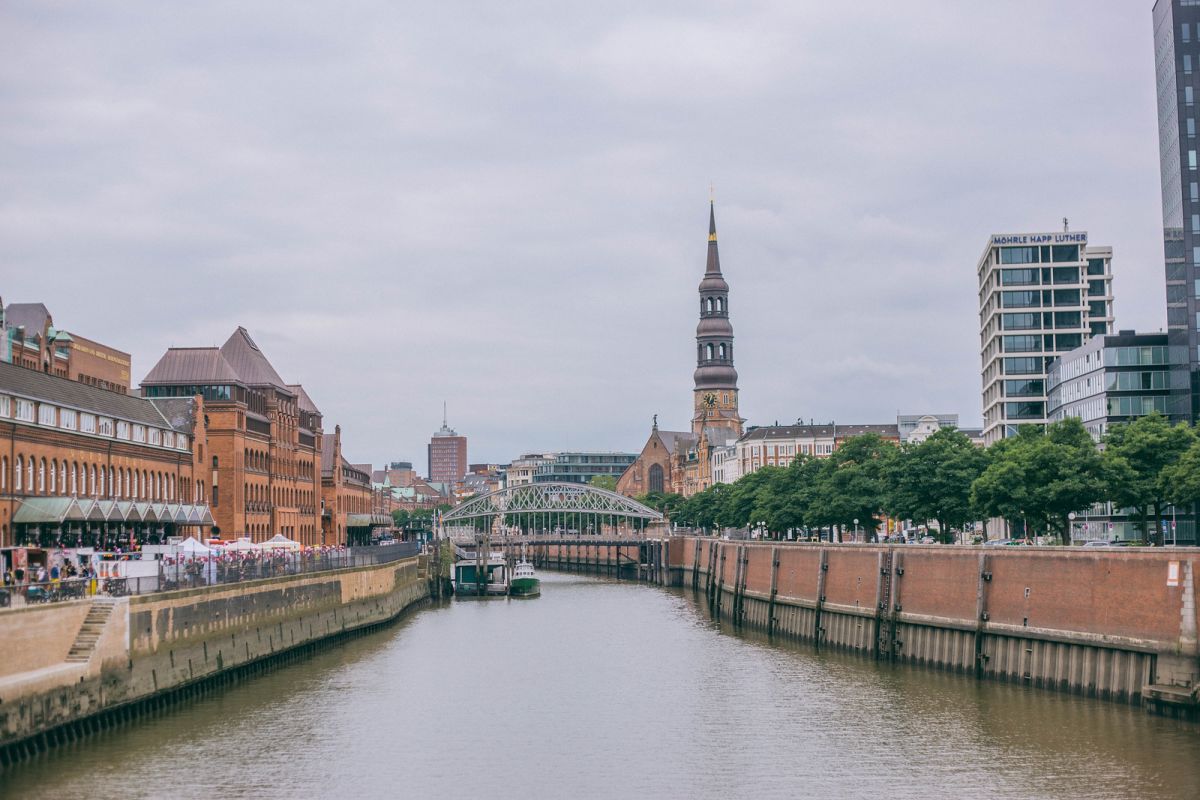 Speicherstadt
Not too far from Chilehaus, is The Speicherstadt and must be included in my Hamburg travel guide. It is the largest warehouse district in the world where the buildings stand on timber-pile foundations. Built from 1883 to 1927, walking around feels like a maze! The district was built as a free zone to transfer goods without paying customs. It was awarded the status of UNESCO World Heritage Site in 2015.
View Point for Elbphilarmonie
The main building to see and quite a cherished one in Hamburg is the Elbphilharmonie. If you walk down Am Sandtorkai towards the Elbphilharmonie, you'll find a small street called Sandtorkai. There are a set of stairs leading up to a walk way towards the water and it is by far the most exceptional spot to get a good view of the building. It is the largest and most acoustically advance concert halls in the world and the tallest building in Hamburg. The new glassy construction resembles a hoisted sail, water wave, iceberg or quartz crystal. If you look at the bottom, you'll notice the architecture is similar to the warehouse district and that's because the Elbphilharmonie sits on top of an old warehouse building.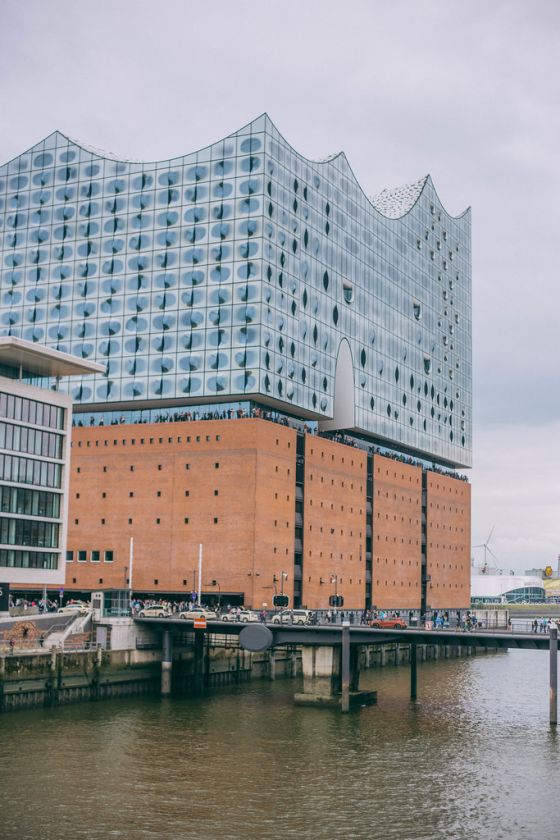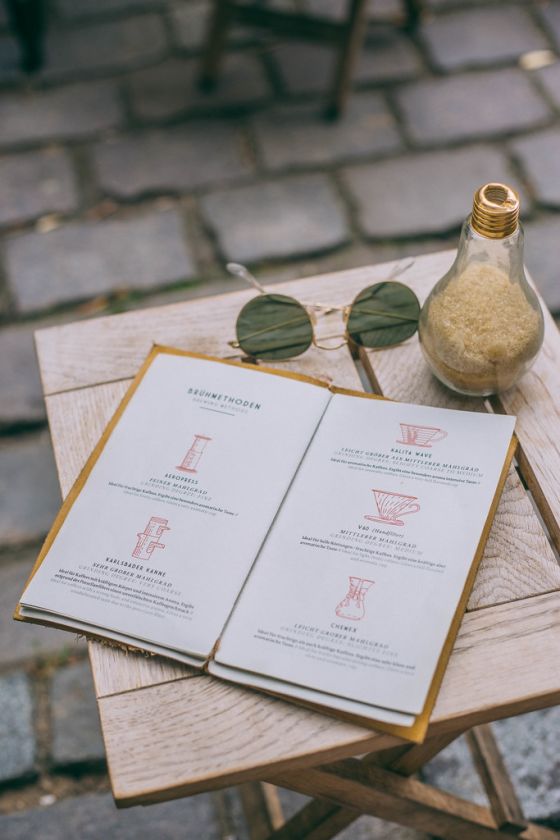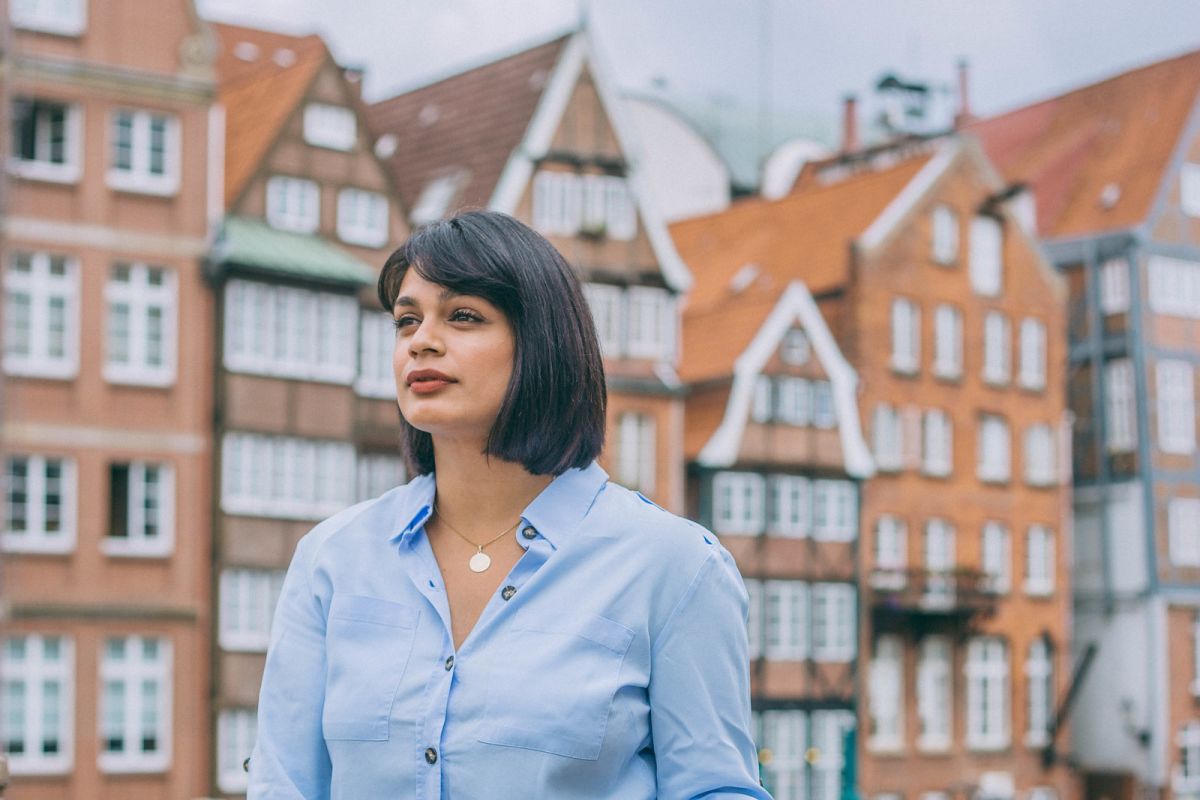 Refreshments at Nord Coast Coffee Roastery
I told you that I love a good cafe stop and this is a great place for it. Nord Coast Coffee Roastery is nestled right at the edge of the Deichstrasse district and at the beginning of a very cute street. Want to know what to order? Definitely go for a coffee as that is obvious thing to do. With different types of beans and brewing methods, this is the best place to grab some coffee ground to go! If you're craving something other than coffee, then go for a Fritz Cola. Made in Northern Germany, Fritz Cola is the favorite soft drink of choice in Hamburg.
Deichstrasse
This area is the oldest remaining bit of the center of Hamburg dating back to the 14th century. With gingerbread like buildings, there's lots of great photo opportunities to be had here. If you're looking for the ideal place for a photo, Nikolaifleet is place to visit and a must-do in my Hamburg travel guide. The view from the bridge is just so beautiful!
End with a Burger Meal
Finally, end with a burger as Hamburg is the home of hamburgers. The people behind White Castle traces the origin of the hamburger in Hamburg, Germany. Here are the noteworthy ones!
After your meal and maybe a local beer to wash it all down, you've completed everything on my Hamburg travel guide! Have you ever been to Hamburg? Would you visit the city? Let me know in the comments!