NOTE
I was invited to Hamburg as part of a press trip with Hamburg Tourism, but all thoughts and opinions are my own.
Hamburg is one of those cities that has layers and layers of offerings. It's a city for history nerds to foodies and adventure seekers. After spending a weekend in Hamburg with the tourism board, I knew it was a city I'd like to visit again for their speciality music festivals and events they host all year round. I already shared a one day Hamburg travel guide that offers a scenic route through the historical part of the city visiting cafes, beautiful neighborhoods and UNESCO World Heritage Sites. This Hamburg travel guide is going to focus on the off the beaten track bits. This guide is perfect for those want to see the other side of Hamburg or have an extra day or two. You can read my other Hamburg Travel Guide if you're limited on time and only have a day to explore!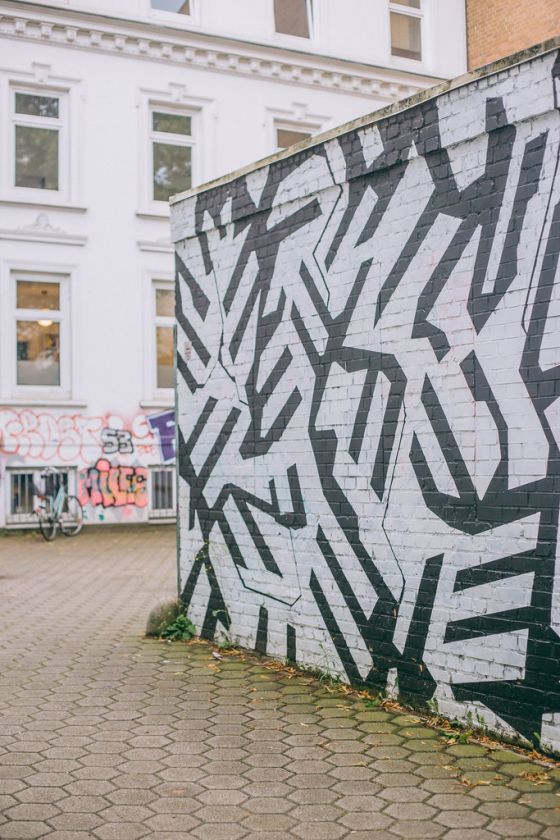 Schanzenviertel
The Schanzen District is between the famous Schlachthof meat market, Schanzenpark and Schulterblatt. These boundaries are where the creative and alternative scenes of Hamburg really come to life with an incredible food, bourgeoning fashion and thriving street art scenes! If you do stop by this area then make sure to visit Flora Park and the Rote Flora. The Rote Flora is a former theatre in the Sternschanze quarter in Hamburg. It has been squatted since November 1989 as an autonomous cultural centre in opposition to a decision to turn it into a musical theatre.
Karolinenviertel
The Karolinenviertel's atmosphere is alive with youth and color. The enclave between Hamburg Messe (Hamburg Fair) and Heiligengeistfeld offers a multicultural, creative backdrop for graffiti artists and fashion designers, and for advertising agencies and start-ups that have relocated to the former abattoir. It reminds me of a crossbreed of Notting Hill and Shoreditch in London. A bit of color splashed in with trendy vibes and lots of political slogans plastered everywhere!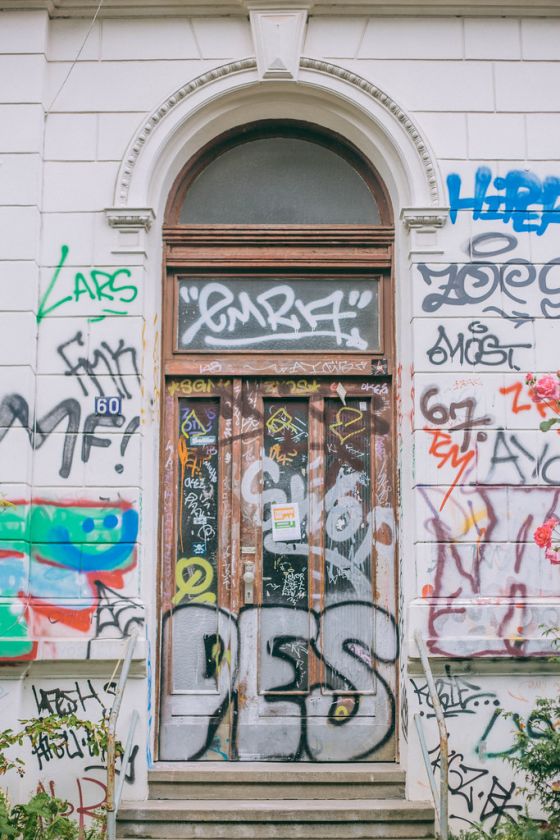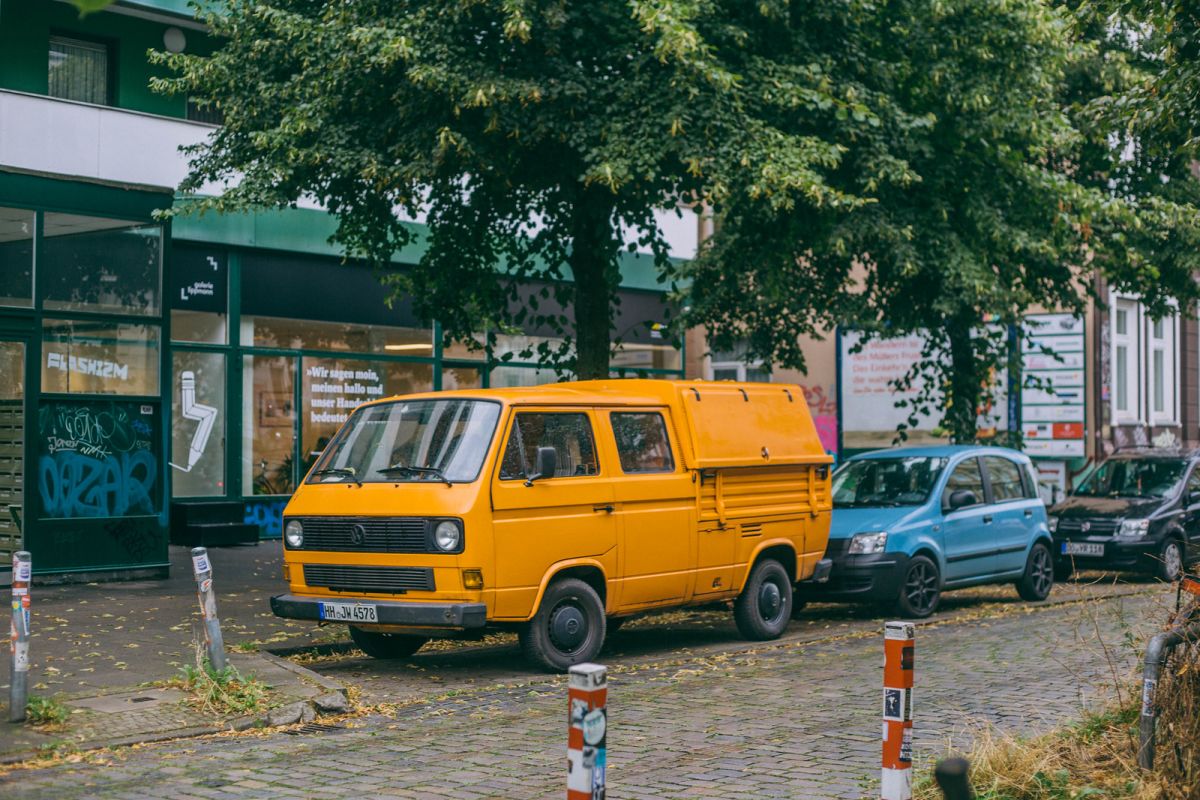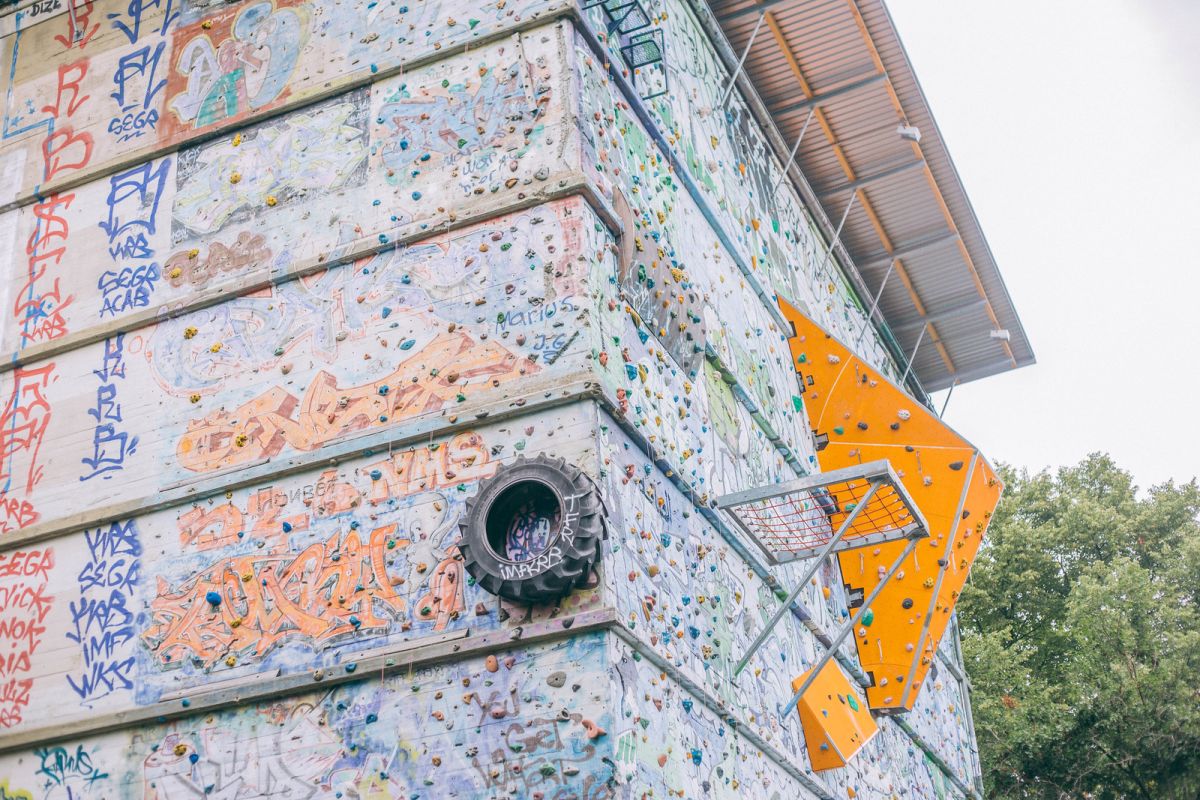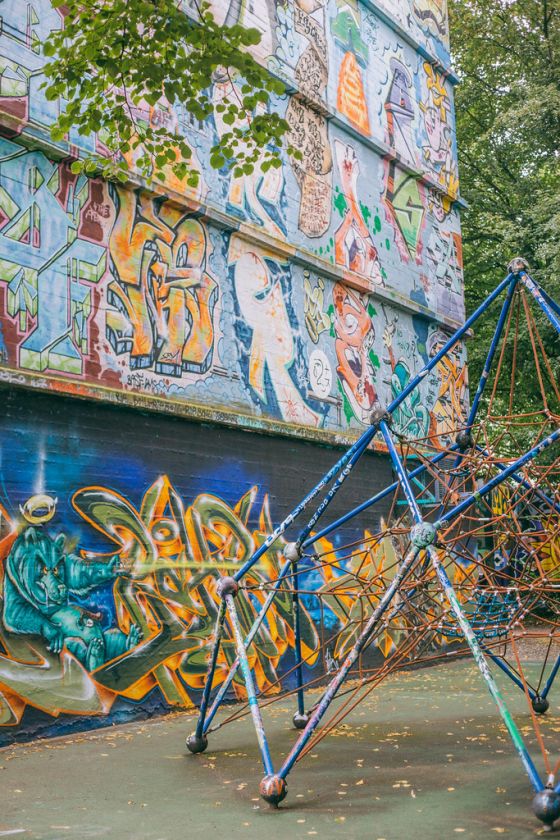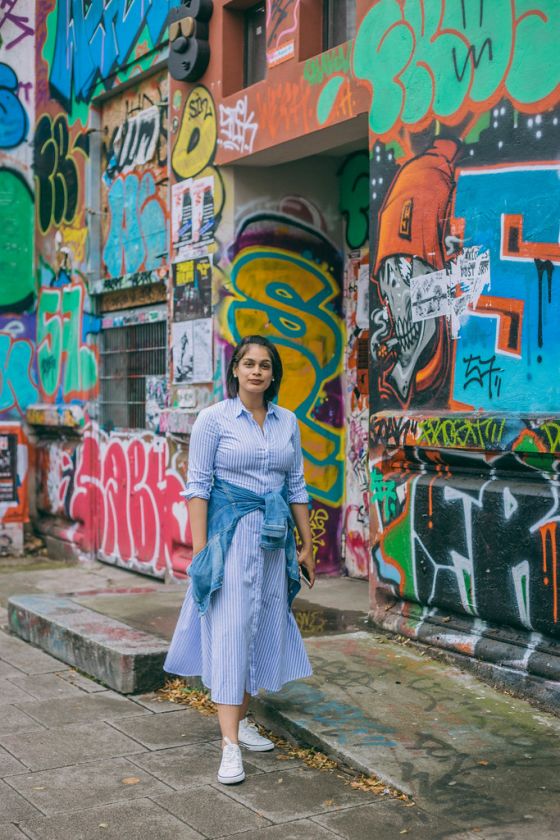 Reeperbahn
We didn't spend too much time here for obvious reason, but I definitely still wanted to visit. Reeperbahn is in the St. Pauli area and is a street that has gone through layers of history, but still acts as the entertainment district of the city. Today the Reeperbahn is Europe's largest red light district and a true maze of neon lights, music and chaos. My main reason to visit was because in the 1960s, the soon-to-be world famous Beatles wooed their Germany audiences by playing in some of the night clubs that still exist today! Here are my tips for visiting the Reeperbahn area:
Don't go until it's dark. The neon lights make it a spectacle and a true joy to experience!
Violent crime is rare thanks to lots of police, but still be careful of pickpocketing.
Be respectful when taking photos. Take them from afar and don't take photos of people working.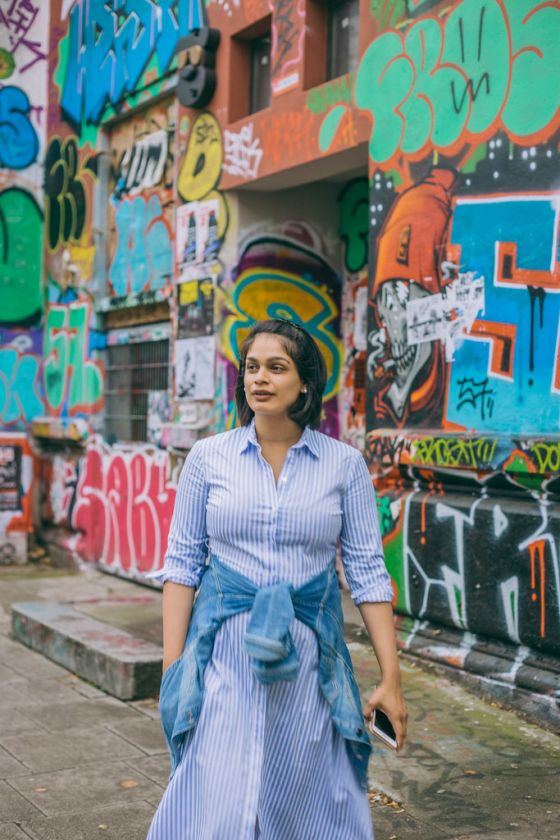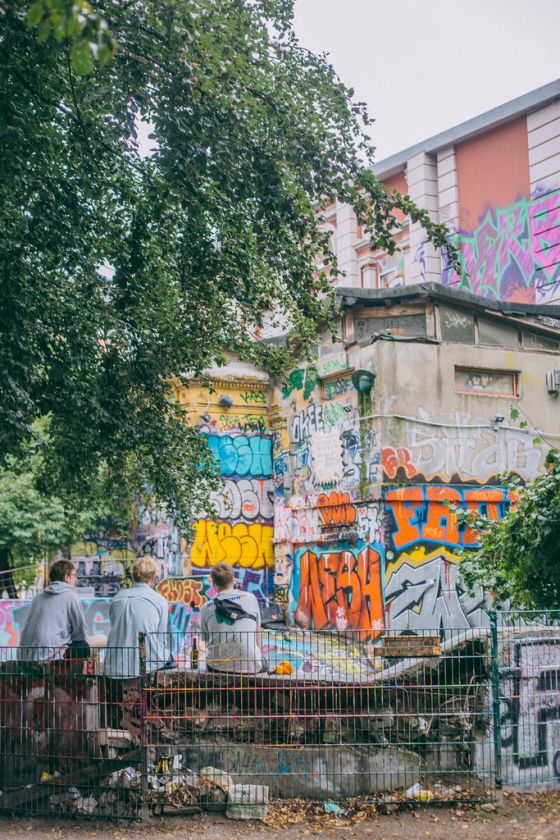 Stay at Superbude in St. Pauli
I think Germany does some of the best hostel and hotel designs and experiences in the world based on my travels. Superbude is on that list for reasons why! Superbude in St. Pauli is economical, trendy and the perfect place to go if you want an authentic experience. Don't expect grubby backpackers and messy spaces. It attracts families with its great amenities, spacious rooms and perfect location. I loved that they mostly had Hamburg-made products and drinks available, so you can truly taste the wonderful city before going out to explore! A must stay on the Hamburg travel guide.
Paddle Boarding
One thing I learnt when traveling through Europe is that you should try to experience the city by looking at it from the water! I had to add paddle boarding to my Hamburg travel guide because I ended up really enjoying my experience! In recent years, stand-up paddling has become more and more popular along Germany's coasts and inland waterways. In Hamburg, the Alster Lake and the city's numerous canals provide a wealth of routes for a SUP board excursion. We enjoyed our experience at the Supper Club Bootsverleih and ended it with an epic burger and prosecco lunch!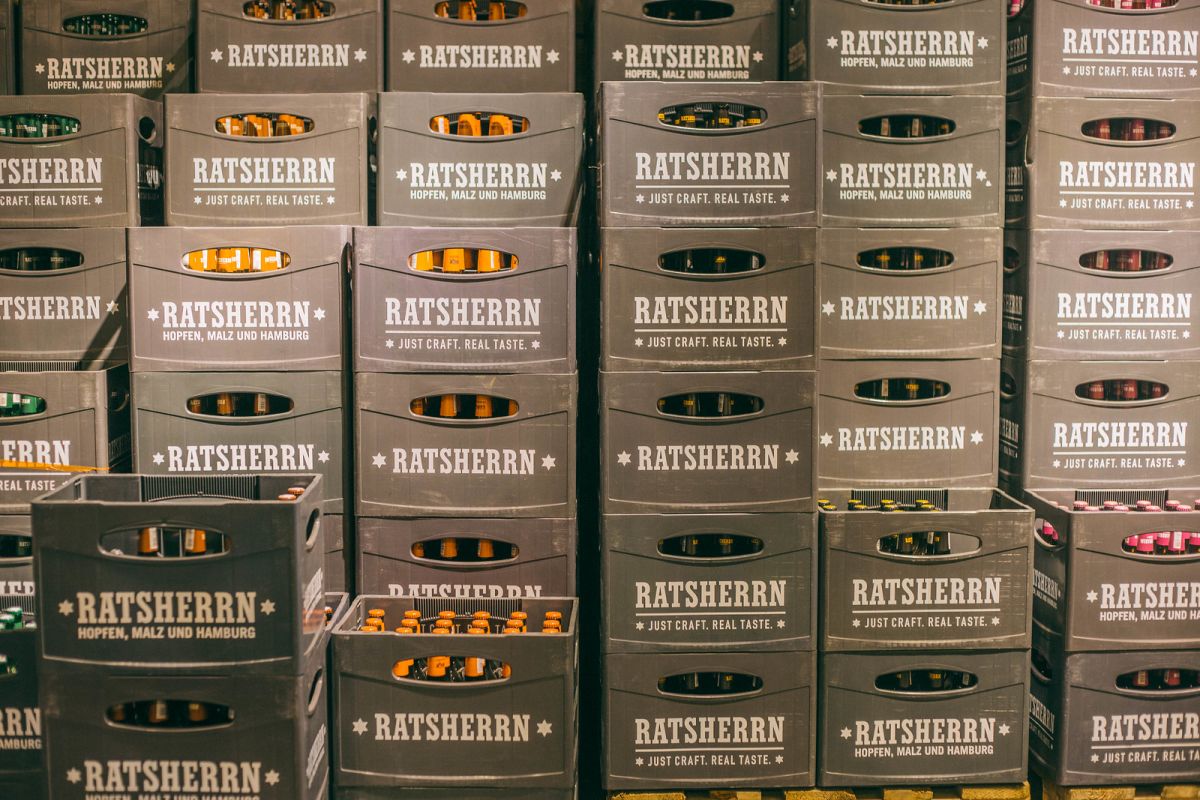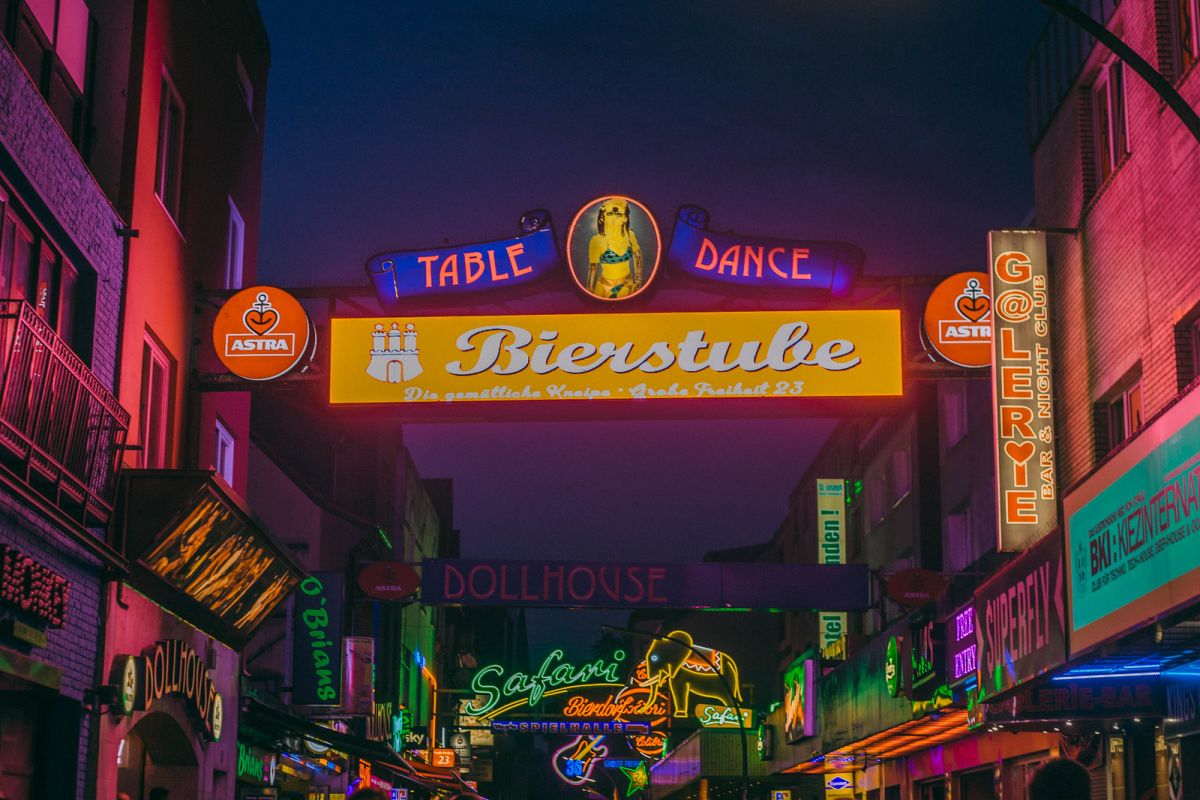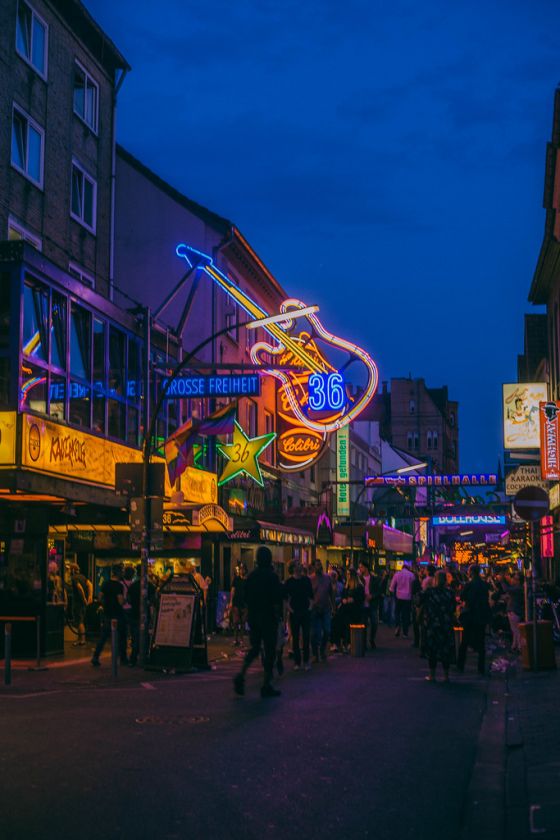 Few Local Favorites
Since I was there for such a short time, I did end up talking greatly with the tourism board and asked about their favorite places in these neighborhoods that we didn't have time to visit. They had a few great suggestions that I had to add to my Hamburg travel guide.
Chambre basse is an amazing cocktail bar that has the reviews to prove it. Cocktails are their masterpiece and they take their time crafting the most gorgeous drinks I've ever seen!
ÜberQuell is a brewery in the St. Pauli area in the fish market building. There are plenty of local brewers, but this place also has a restaurant and terrace to truly enjoy the beer experience in Germany!
Jill's is where we went for dinner the first night we were in Hamburg! It was one of the best Neapolitan pizza I've ever had with all the best and locally sourced ingredients.
Have you ever visited Hamburg? If you've been to any of these areas, please do leave your suggestions to my Hamburg travel guide below or let me know if you like going off-the-beaten track!