22 Sep 2019
8 Things to Do in San Diego for the BEST Experience
It's so good to be back home! America has been gracing me with lots of love and it's been especially great to be traveling with my family. San Diego was a whirlwind because I've been on such a high reacquainting myself with my old American life and spending time with my parents. We decided to go all out on this trip and truly embrace San Diego for everything it offers. We wanted to truly experience the city and live your wildest California dreams. So I decided it would be best to out very important things to do in San Diego to have the best and most seamless experience in San Diego, where you will be fully immersed into daily life. When it comes to things to do in San Diego, you have to understand that my suggestions will look quite different from say a weekend in Madeira because the California way of life is just so unique. So let's dive into the 8 things to do in San Diego!
Hikes
Flying into the city, you'll quickly learn that the terrain is vast and gorgeous. There are lots of parks, beaches and open spaces. When you open up a map, you'll find so many different walking routes and hiking trails and they're worth it! The Torrey Pines State Park hiking trail was easy and very beautiful. There are picturesque views for days that continue to inspire you. Even if you're there for a few days, I'd still suggest an early morning start with this hike. It's very short!
Swim at La Jolla
I do love swimming and diving and have often done water excursions. On a weekend in Madeira, we got a catamaran and spent an afternoon and evening in the middle of the ocean swimming with wild dolphins. In South Africa, I decided to go cage shark diving! La Jolla is just as majestic. The tidal pools have lots of sea life sightings, Cuvier park is great for your packed lunches with beach views, and La Jolla Cove is perfect for diving, snorkeling and swimming. There's some amazing diving just a bit up north at the underwater park!
Craft Beer Scene
I shared it on Instagram already, but I am more of a beer than wine kind of girl. So when I read that San Diego is home of a burgeoning craft beer scene, I was quite thrilled to be seeing what there is on offer. There are literally breweries everywhere you go along with beer tasting rooms. I found that San Diego was particular good at sours and obviously West Coast IPAs. If you're looking to do a tasting, be sure to visit Bottlecraft tasting rooms. One of my favorite beers we had was Modern Times Fruitlands!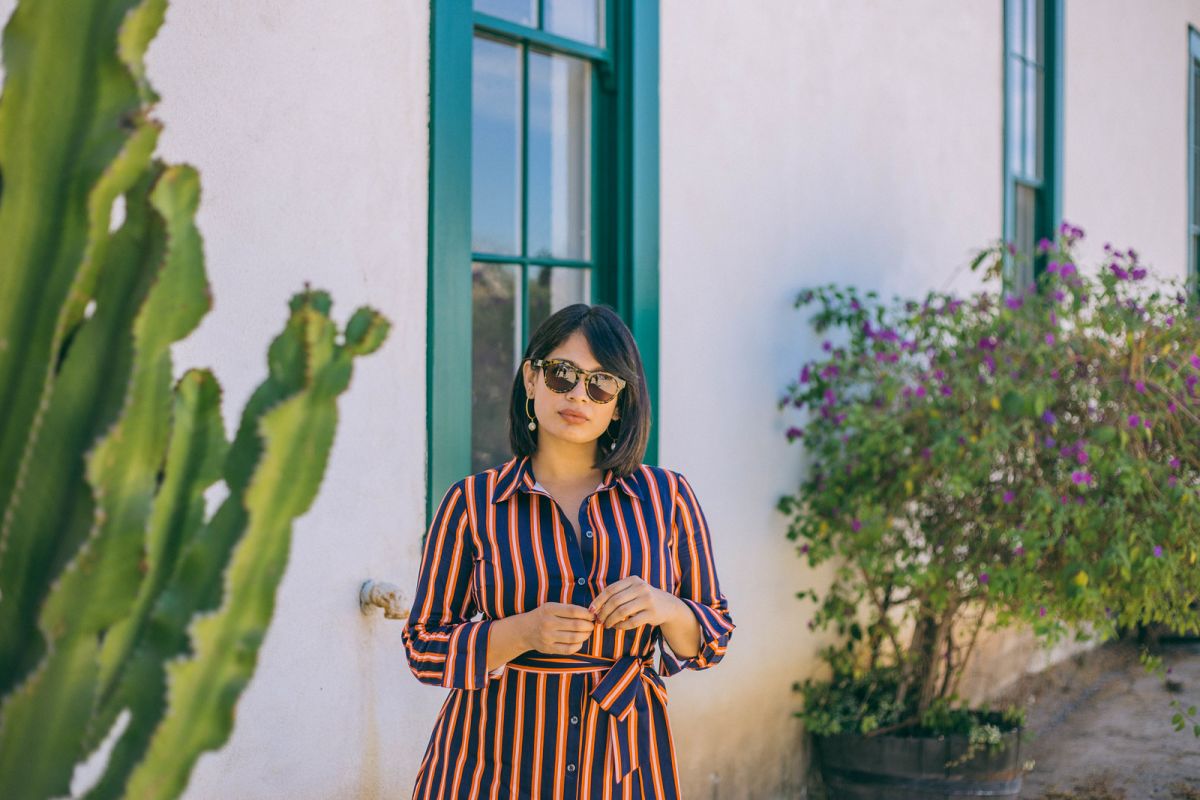 Taco Tuesday
Did you know it takes about 40 minutes to drive to Mexico from San Diego? Therefore, the Mexican food scene in San Diego is literally mind-blowing! Being in London for 5 years really deprived and I'm not ashamed to admit that Tuesday was the day we flew in for a very specific reason, Taco Tuesday! So many taquerias and Mexican restaurants have specials and offers on Taco Tuesday that you can't miss.
Rent a Car
Okay this has nothing to do with the city itself, but after being a pedestrian for so long, I forgot that America is far removed from the idea of public transport. San Diego is one of those places that is best experienced with a car. You can hope from one place to another easily. We decided to do a car hire in San Diego with Hertz.co.uk, which starts at £31 a day. For an epic road trip behind the wheel of an ironic American vehicle! Check out Hertz new American Collection! For further road trip inspiration, head to the Hertz American Road Trip Planner and discover iconic and off-the-beaten track route, downloadable maps and insider guides. 'Surfing California' starts in La Jolla, San Diego. This route has been designed to celebrate the including of surfing in the Olympics for the first time in 2020!
Sunset in Coronado
When I was piecing together my itinerary, I made a point to spend each evening near the coast watching the sunset. It was the best decision I ever made. On our first night, we drove over to Coronado Island and walked down the path that bordered Hotel del Coronado. It was golden hour at the time we started walking around. The second the sun was properly setting, we sat on some big rocks and just watched. It was magical and I'm forever going to cherish that moment. The silhouettes of the palms, the smell of the salt and the sound of the waves made it ever so perfect!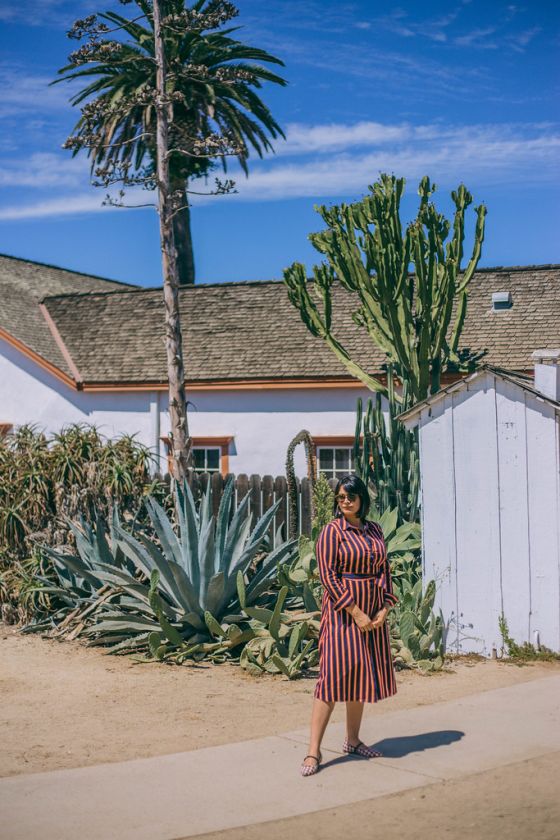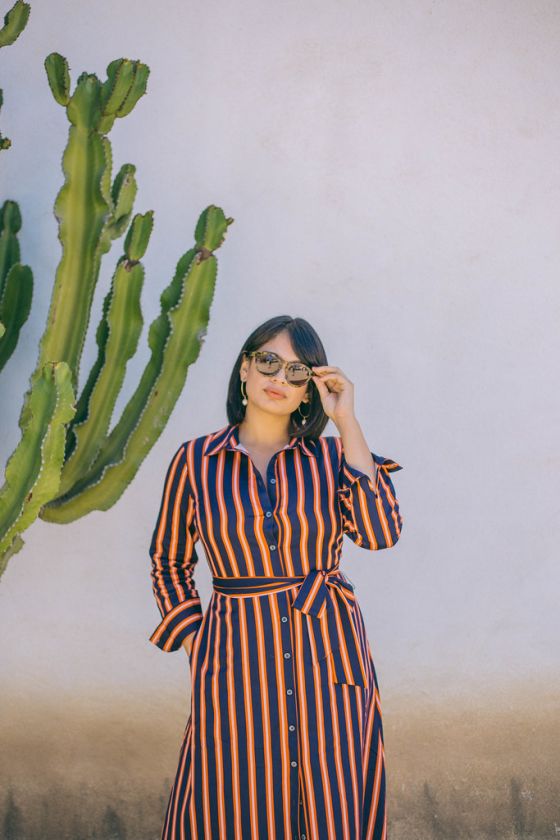 Street Art
You won't miss all the incredible street art around San Diego. The city embraces them and continues to use spaces to represent street artists. I noticed that the city's street art was also not tagged at all. It made me appreciate what San Diego had to offer more. We didn't do a tour due to time, but if you're looking for things to do in San Diego that showcases street art then this Airbnb Experience was highly suggested.
Night Out in the Gaslamp Quarter
After dinner one evening, we decided to just walk through the Gaslamp Quarter to see what the fuss was about. Lots of people suggested bars and speakeasies, but I wasn't really feeling like going out with jet lag not on my side. Fortunately, we found it incredibly chilled out and people were so kind that grabbed a beer at one place and a cocktail at another. It wasn't a full blown night out, but it was one of my favorite evenings of the trip!
So those are the 8 things to do in San Diego to have the best experience! This list of things to do in San Diego, in my opinion, is your way of having an authentic experience. It's one that locals have suggested! What's your favorite thing to do in San Diego?