After my Notting Hill self guided Notting Hill tour Instagram guide became wildly successful, I thought it was only right to share a similar guide of another favorite city of mine. That is San Francisco in California! To give you a backstory, I grew up visiting the Bay Area often and usually spending at least a full day in San Francisco. My dad grew up in the Bay and it just made it that more special to explore the city he grew up knowing and loving so much. Whenever we go back into the city now, we always take the same route and see the same places and views. This time around, I took over the steering wheel and decided to check out some new-to-us places that were equal parts fun and photogenic! So here's my San Francisco Instagram guide! Before I dive in, I thought I would let you know that this San Francisco Instagram guide will continue to be updated as I visit and discover new places, so add this site to your bookmarks!
Since we wanted to have a bit of a morning treat, we started out San Francisco Instagram guide and walk on Castro Street where you'll find the Rainbow Honor Walk that represents the LGBTQ individuals who have made significant strides in California, the United States, or elsewhere in the world. The entirety of Castro Street is lined with funky bars, hipster cafes, a cute cinema and more.
We walked down 18th street speckled with so many beautiful colorful houses, which led to Sanchez Street and the charming Le Marais Bakery. Le Marais Bakery is your little piece of Paris in my San Francisco Instagram guide. The bistro chairs outside and the marble tabletops really make this place the perfect spot to relax with a coffee and pastry!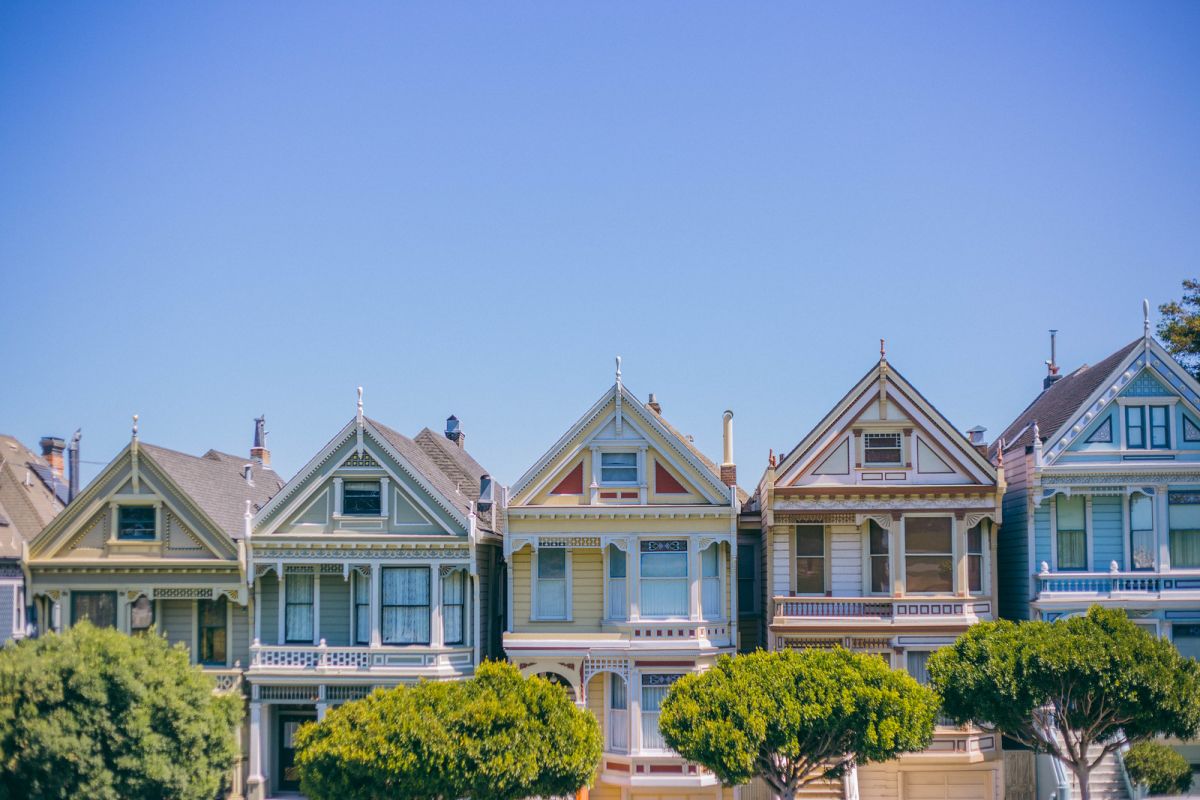 We then made our way towards the Painted Ladies. Any 90s kid will appreciate this place as it is the backdrop of the infamous, Full House television show. I had been dying to visit fr obvious seasons, but was awestruck once we got there because the houses were breathtaking. The intricate details reminded me of London's Victorian houses! After seeing the houses up close, we decided to walk over to Alamo Square Park to relax and take in the views! All of which will be stellar options for this San Francisco Instagram guide from the Painted Ladies on one side, the financial district on the other end, Golden Gate Park on the other side, and Golden Gate Bridge and water on the other side!
Afterwards we made our way over to Mr. Holmes Bakehouse to obviously try their decadent doughnuts. Be careful with time because they run out pretty quickly! What to Instagram in Mr. Holmes Bakehouse? The floor tiles when you enter, the infamous 'I got baked in San Francisco' sign, and any of the doughnuts!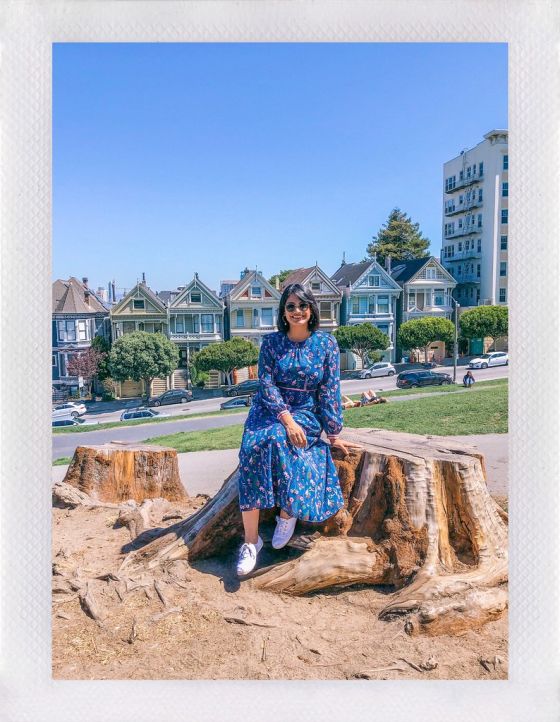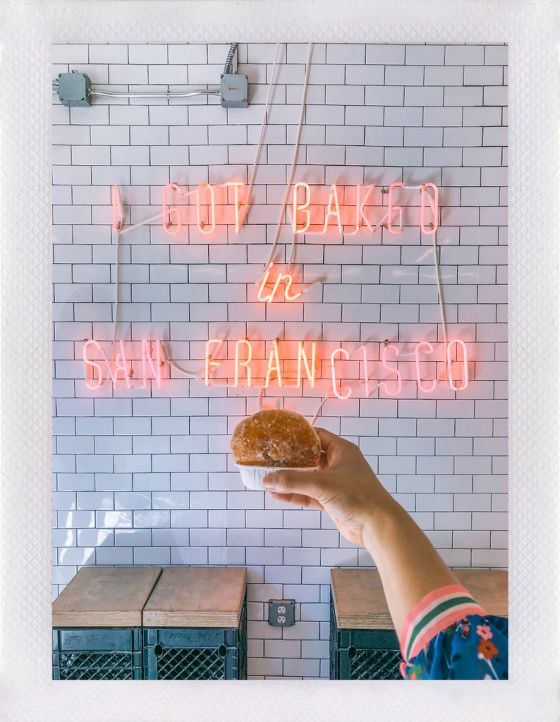 It was a warm one that afternoon in San Francisco and we were fortunately graced with lots of sunshine! In need to something to quench our thirst, we decided to make our way to Proper Hotel. With four locations around the world, they truly embrace color and creativity to the max! The Proper Hotel in San Francisco has the most gorgeous lobby equipped with a seating area surrounded by original art for you to relax and grab a refreshments. We also made plans for rooftop drinks at Charmaine's later that evening!
Maybe you're in the mood for food with your refreshment? Then Leo's is the place. Nestled in the heart of the financial district, Leo's Oyster Bar is extremely popular after 5pm! We ended up there right when happy hour started. As time went on, people start piling in! We went for negronis and local oysters, which are two of my favorites. The entire space is gorgeous. Be sure to see the little space in the back that no one ever seems to know about.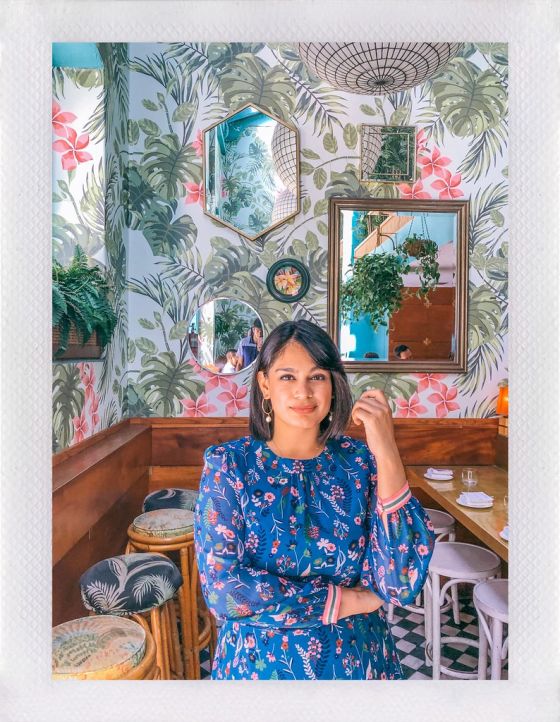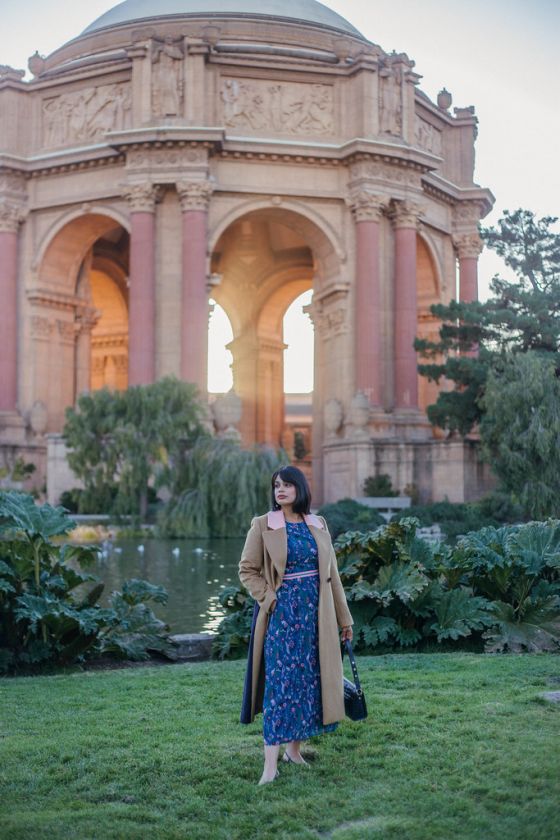 Chrissy Field for Golden Gate Bridge
I had seen so many locations to take a great photo of the Golden Gate Bridge. There are lots of viewpoints promoted by the tourism board, but I wanted to go somewhere different. My uncle mentioned Chrissy Field, which is supposedly a very popular location to be proposed to! So we went and I knew I would love it. The sun was just about to start setting, so the cool breeze really welcome up. I highly recommend walking up towards the bridge from the San Francisco Bay Trail. It's calm, beauty and greets you with some lovely views. We then stopped at Torpedo Wharf to enjoy the views of the Golden Gate Bridge! You know I wouldn't complete this San Francisco Instagram guide without some Golden Gate grams.
This was very high on my list of places I wanted to visit for my San Francisco Instagram guide. I was told that the details at Palace of the Fine Arts are beautiful and playing a bit with lighting that peek through the columns is fun! Bernard Maybeck took inspiration from Roman and Ancient Greek architecture to design this essentially fictitious monument. It was originally built for the 1915 Panama-Pacific exhibition, but is now available for private events.
There you have it, my San Francisco Instagram guide! As I mentioned, I will be updating this often as I continue to visit family. If you think there's a place I'll love to Instagram or photograph then feel free to leave it in the comments below!